This year has seen less blogging and more fiction writing, so before it closes, I wanted to take some time to note some of what 2018 held for me and what activities and events made me feel most alive.
Although I'm identifying less as a wellness resource for the community and more as a mom who spends most of her time on her family's wellness and on wellness issues in her school district, it's still wellness-related events that feel like the main pegs of my year.
Early in the year, I got to see Brene Brown speak at the National Cathedral about her new book Braving the Wilderness. Inspiring message in a beautiful place with a packed crowd.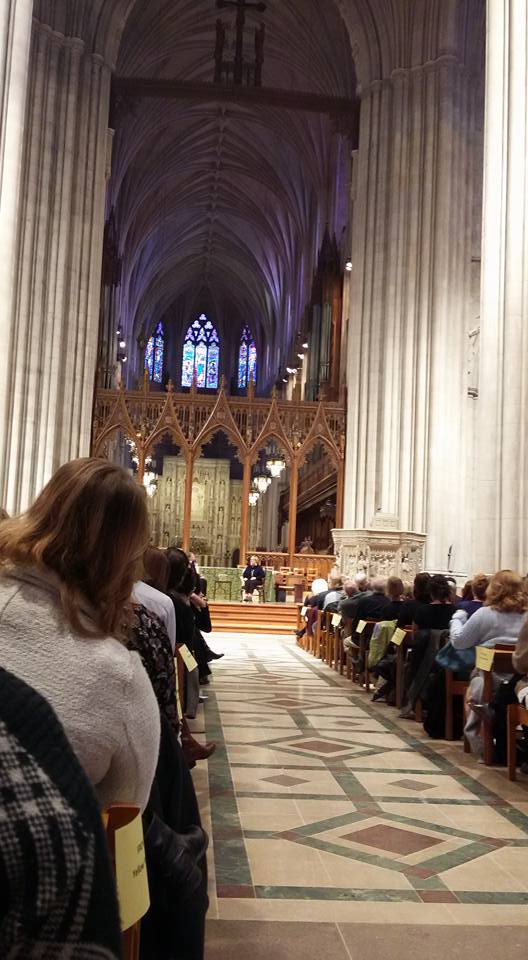 Next up was BlogHer Health in New York City. The anticipation of getting away helped buoy my spirits through the early part of January, and then I was giddy during the whole trip, getting to see so many amazing speakers and connect with like-minded writers. Read more about that here and see my video of Chelsea Clinton speaking at the event.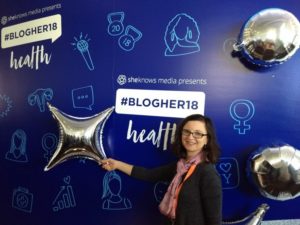 In February, I attended a talk called "Nature Connection is Cultural Repair" by DC Forest Bathing at the Holistic Professionals Group at the Viva Center in DC and got really clear how important it is for me to spend time in nature.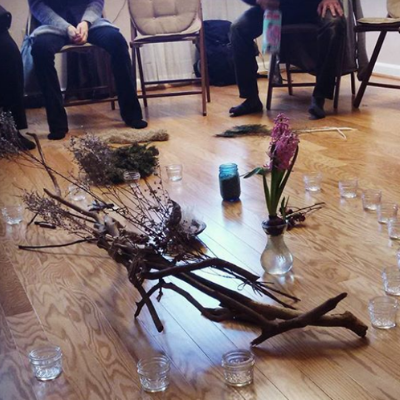 I resolved to walk more often and to plan walk dates if I wanted to get together with a friend. Community + nature is a winning combination! I've enjoyed sharing nature images on Instagram at @mindfulhealthy and also some via my writing handle, @jessicaclairehaney.
In February, Reston's Beloved Yoga celebrated the grand opening of its new space, including a living moss wall.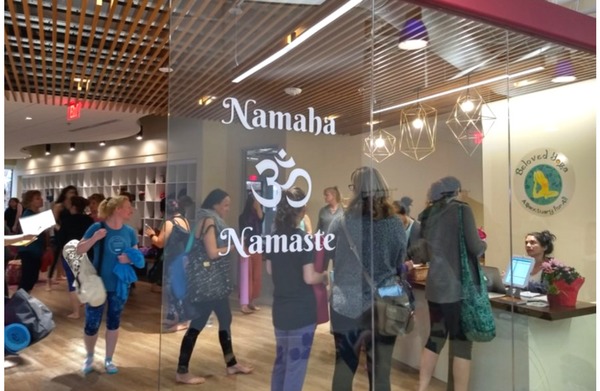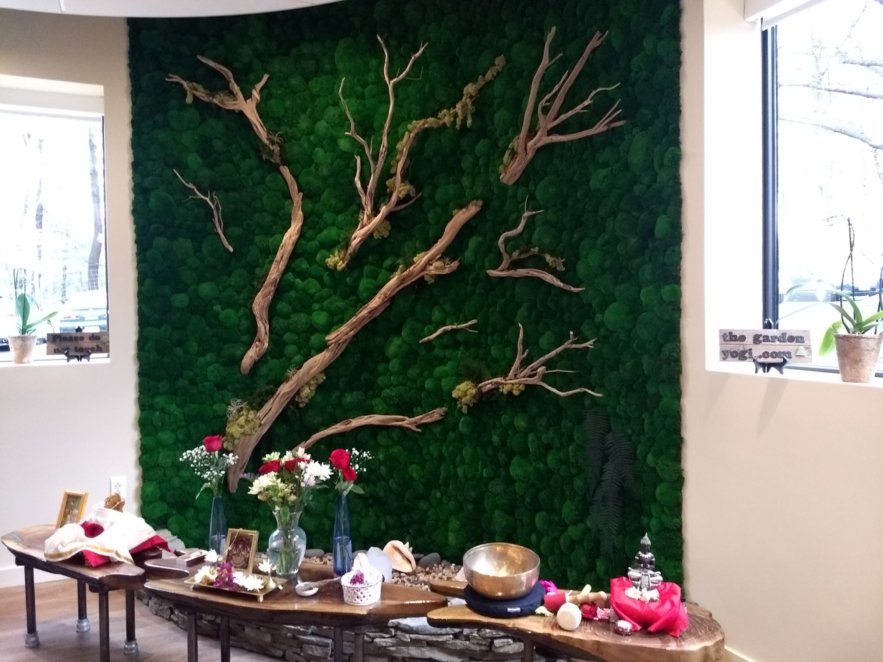 The new Earth Fare store opened in Fairfax. See my tour video and read more here.
It was a treat to visit the new Rise Well-Being Center upon its grand opening. Read more about that here and see my video tour with founder Lisa Goodwin.
In March, I was delighted to hear the founder of Beautycounter, Gregg Renfrew, speak in person at the Hay-Adams. I have great respect for the company she has founded and its mission to change the beauty industry. Read more about that here.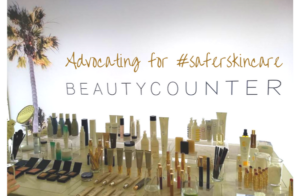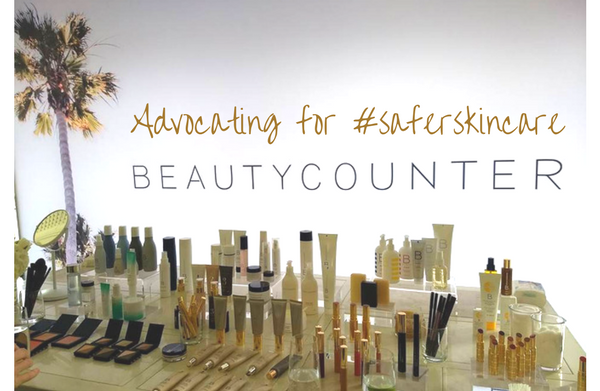 One of my favorite events of the year is Postpartum Support Virginia's LUNAFEST of short films by, for and about women. Read my preview here and watch my interview with PPSVa founder Adrienne Griffen.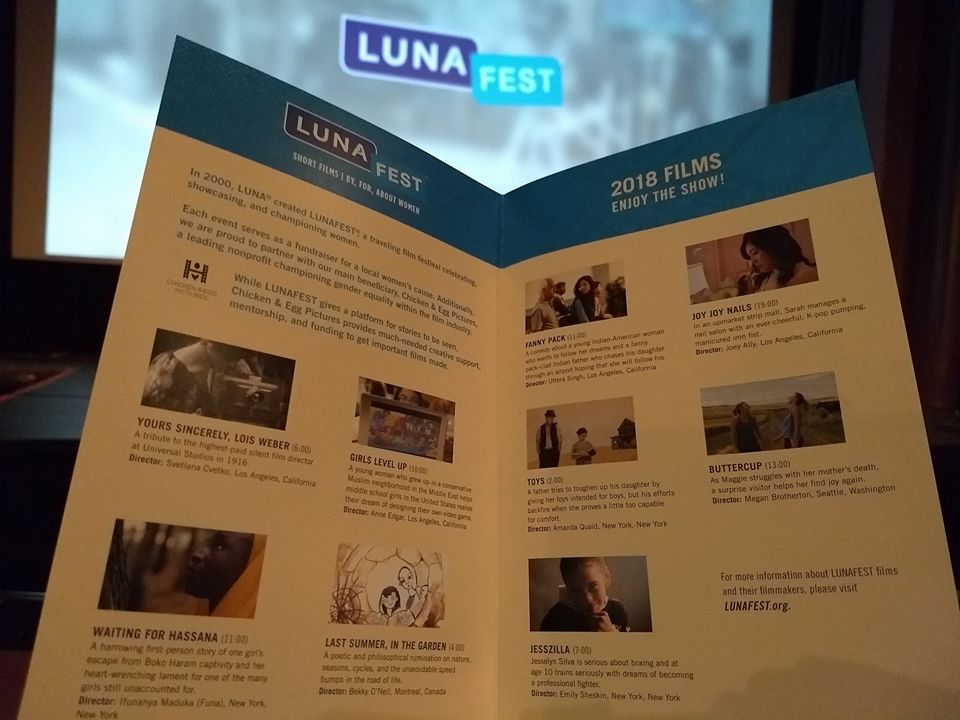 I learned a lot at the Center for Safer Wireless screening of Generation Zapped about the health issues caused by wireless technologies and also heard the concerns longtime educators have about screens in schools at a PTA meeting featuring the authors of Screen Schooled.
I was inspired by Renewed Living's Radical Rejuvenation workshops with Elaine Gibson in January and April and was honored to be a partner of the series that began in 2017.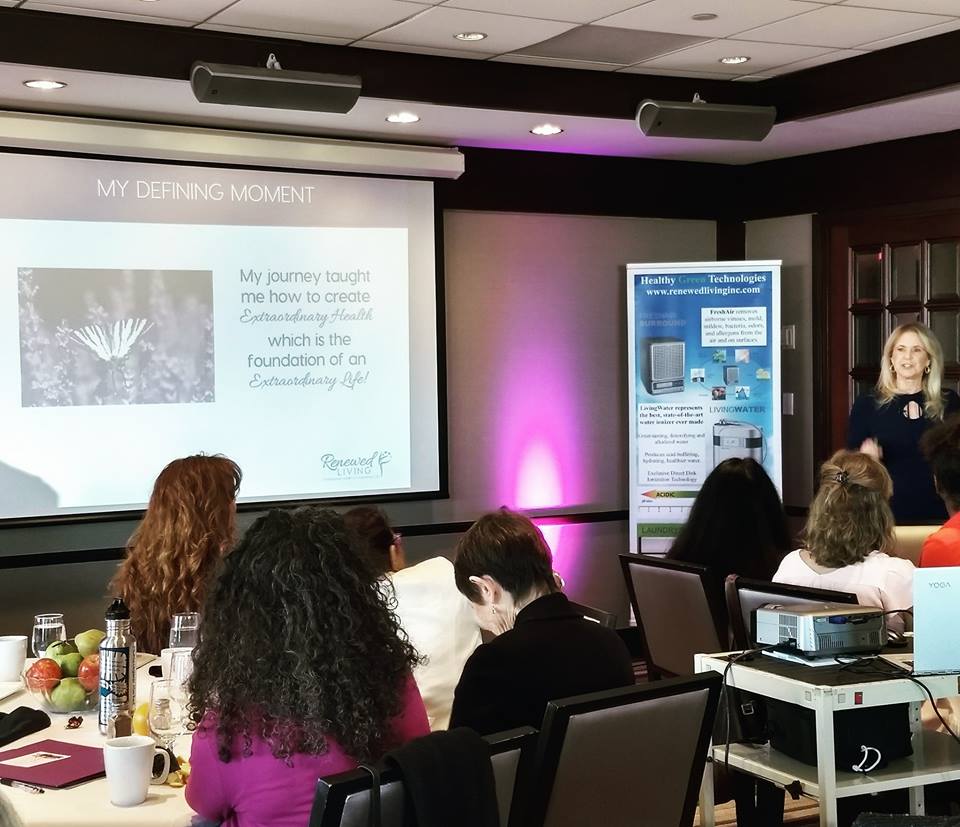 My kids and I had a lovely time seeing the cherry blossoms on a beautiful mild morning, DSLR in hand!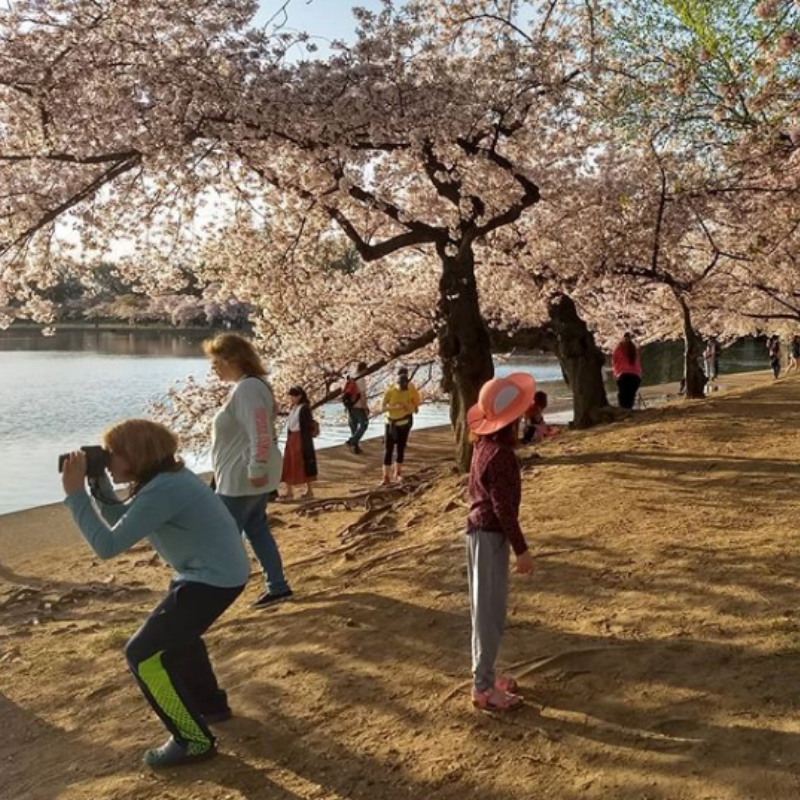 The NoVA Outside School Environmental Action Showcase in April was a terrific event, as always.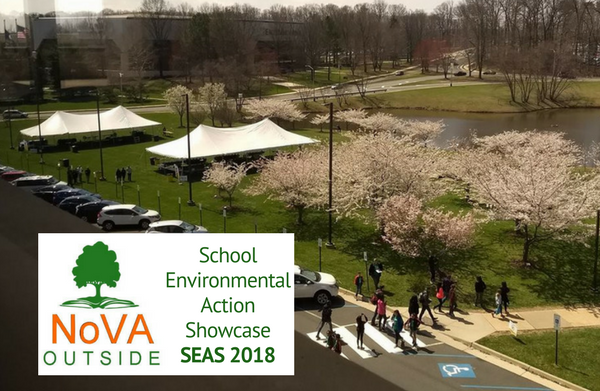 It was also terrific to get to take my kids to tour the Tuckahoe Discovery Schoolyard at the April NoVA Outside School Age Green Educator meetup!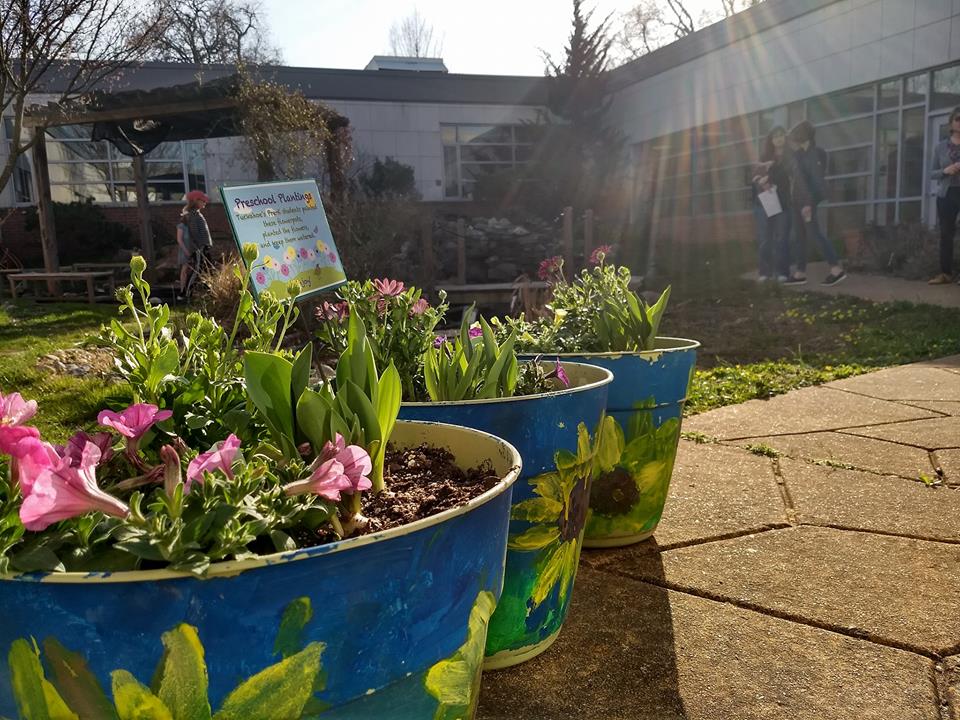 I managed to get my whole family to the April Arlington/Alexandria Holistic Moms family yoga meeting!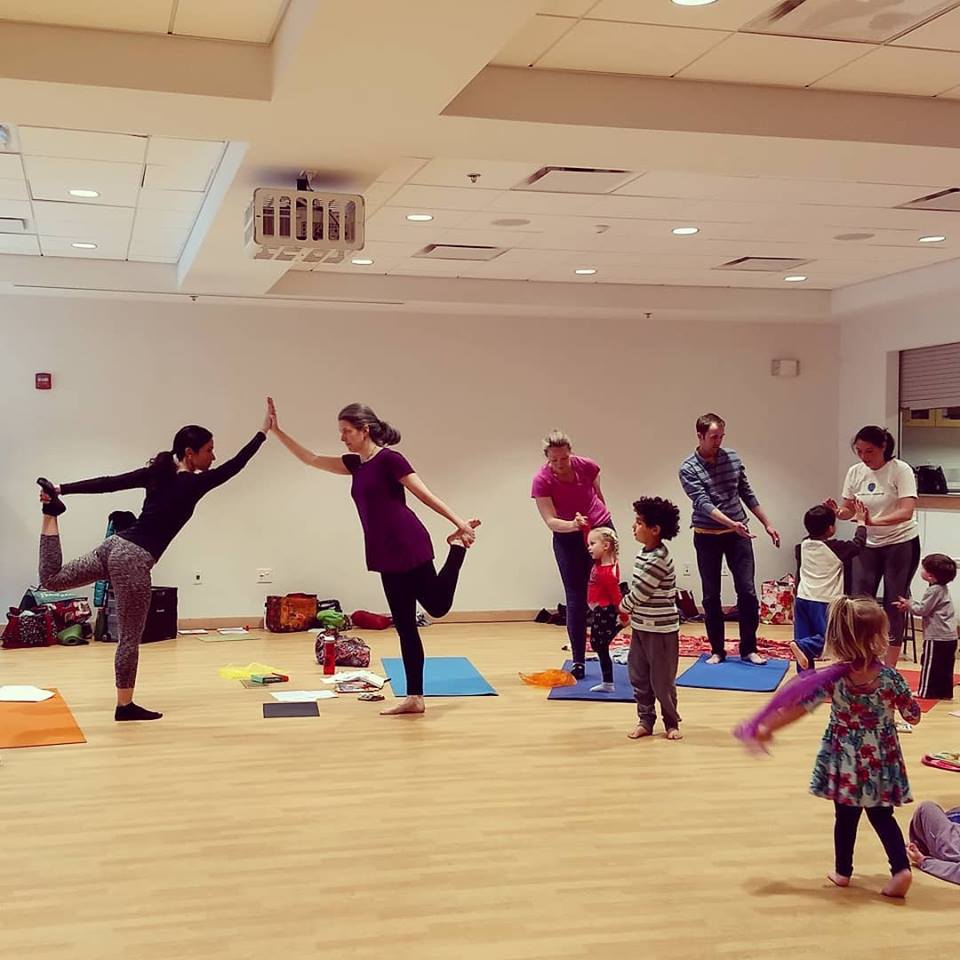 On Earth Day, Mindful Healthy Life celebrated its 4th anniversary with a redesign to group content by category.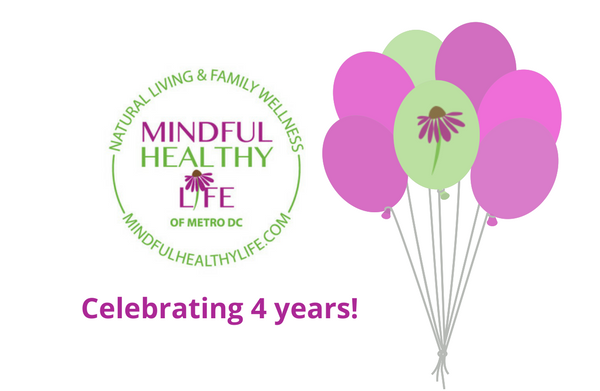 I learned a lot from the Politics & Prose book reading with Washington Post's Amy Joyce and local author Katherine Reynolds Lewis on the publication of her book The Good News About Bad Behavior: Why Kids Are Less Disciplined Than Ever – and What To Do About It.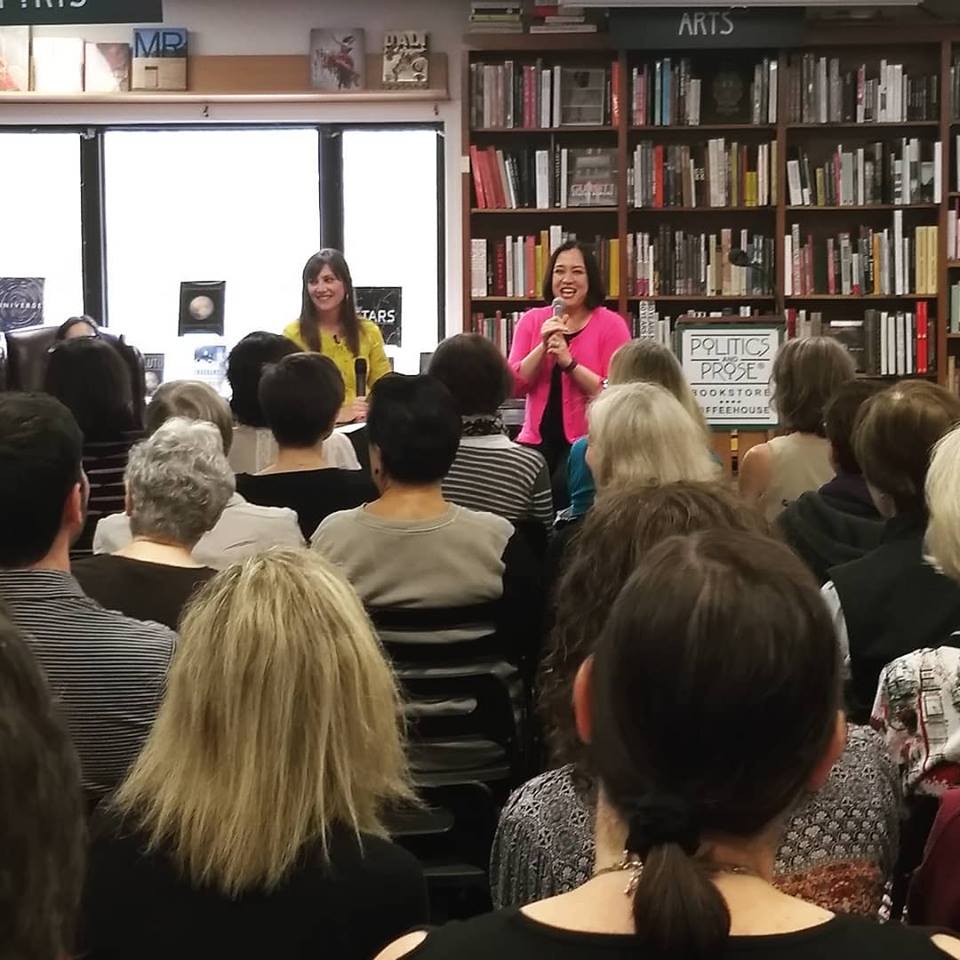 The D.C. women writers anthology Grace In Darkness came out in May and included a story adapted from my novel-in-progress. It was a delight to attend events at American University and Politics & Prose Bookstore and to read with other contributors at One More Page Books & More in Arlington. Having my kids hear me read fiction that has been in my head for so many years was a highlight of the year.
International Midwives Day commemorations were more somber at the March for Moms that raised awareness about maternal mortality and at a Screening of Why Not Home? that raised money for the children of the doula who attended my homebirth (HBAC), Camilla Yrure, who died in August 2017.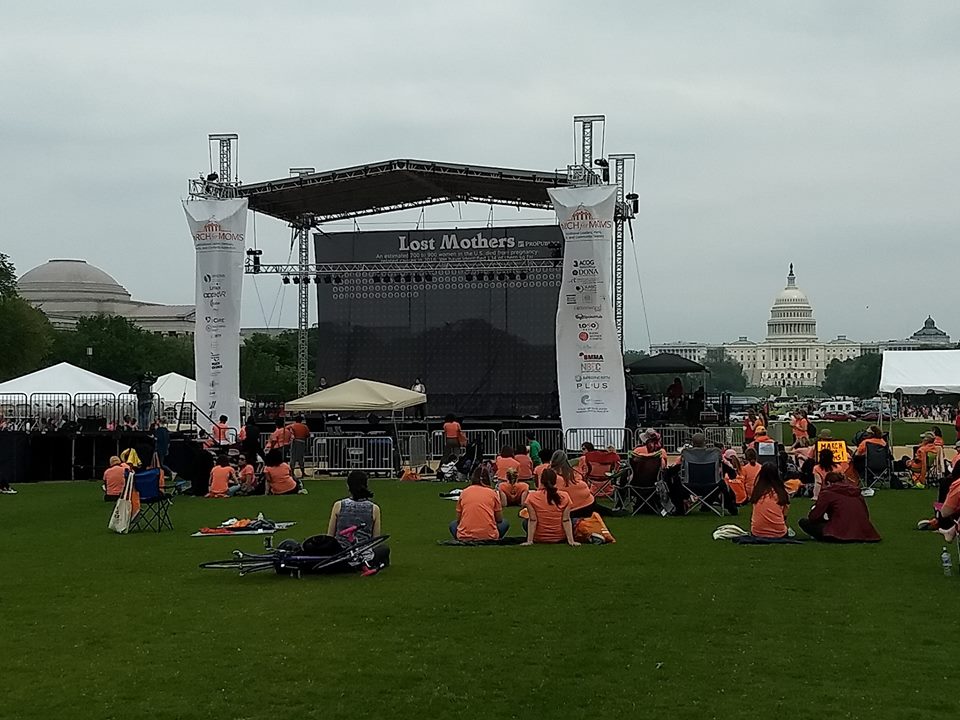 To commemorate Clean Air Awareness and Asthma Awareness Months, I organized a Clean Air Community Forum to discuss ways to improve children's health and the environment.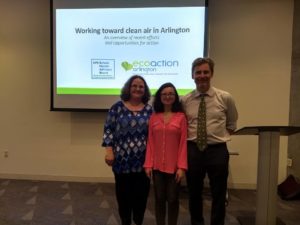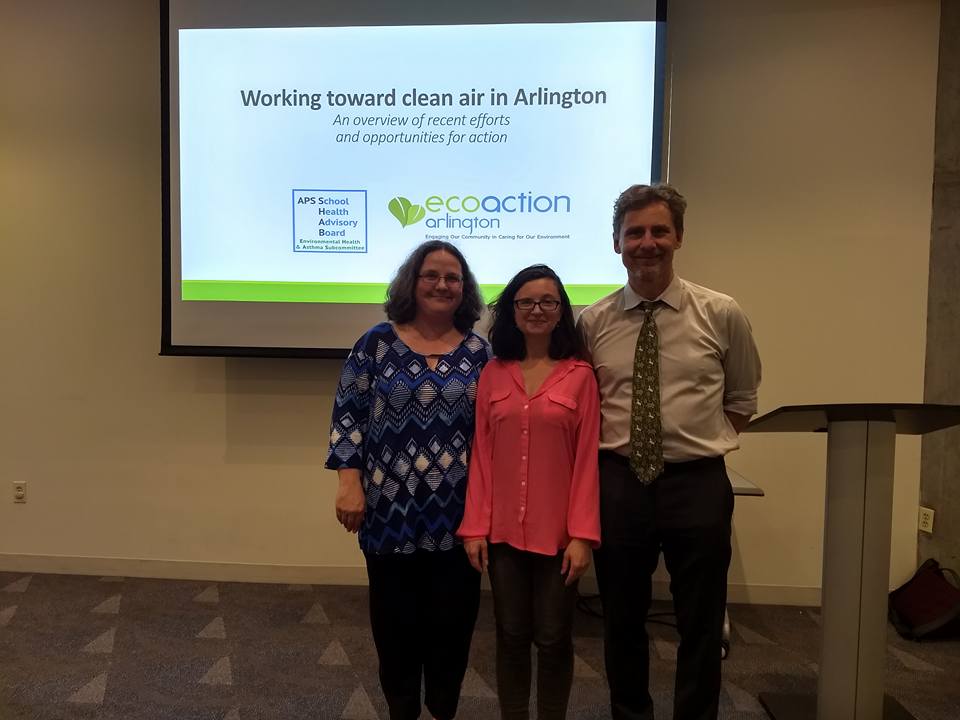 I took my younger child with me to Love Your Body Day in June, always one of my favorite events. See videos I livestreamed here and here.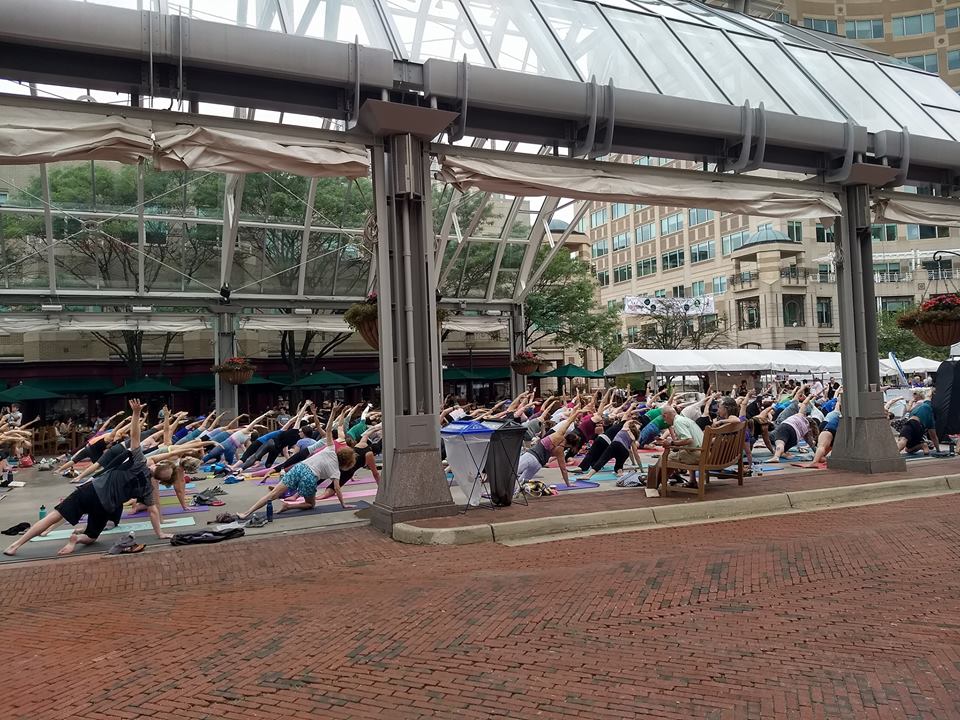 The Gluten-Free Expo had a lot of yummy foods to try! Watch my video tour.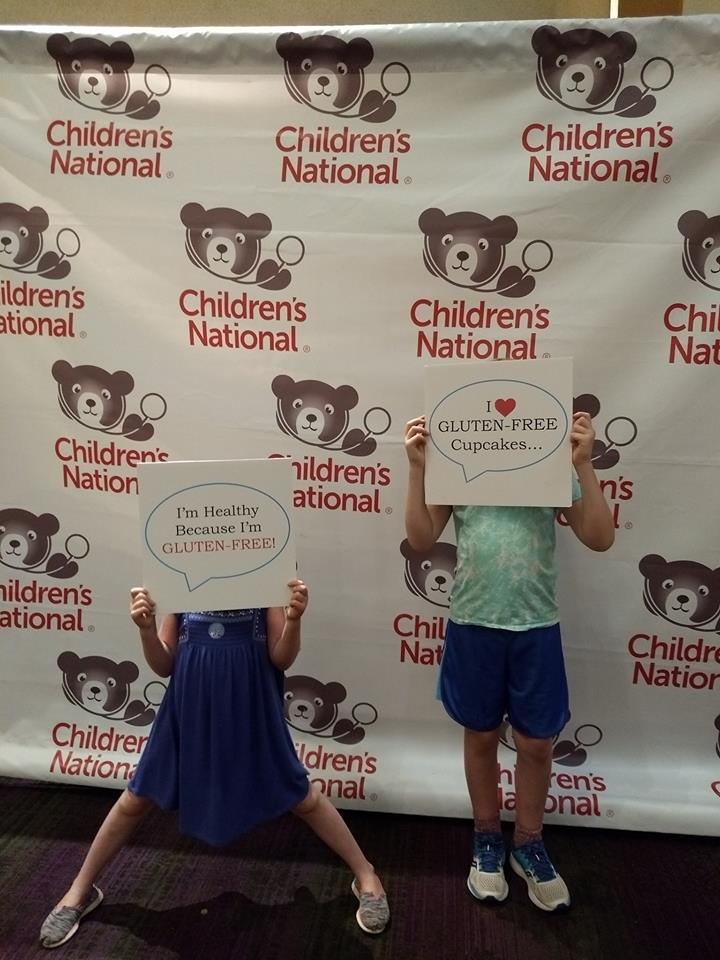 Right after school let out, we got inspired by the Burning Man exhibit at the Renwick Gallery.
In July, I did a mini writing retreat at the wellness-inspired EVEN Hotel in Rockville. See my before and after videos!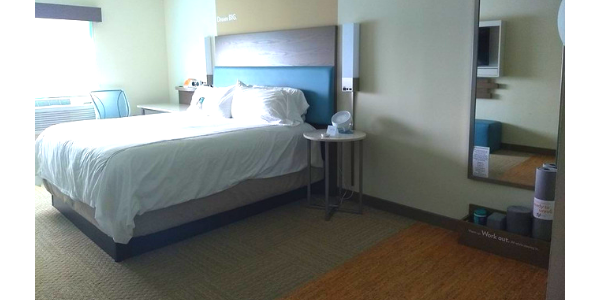 My younger child also got to participate in Dancing Jaquar's Spirit Camp for the second time in July.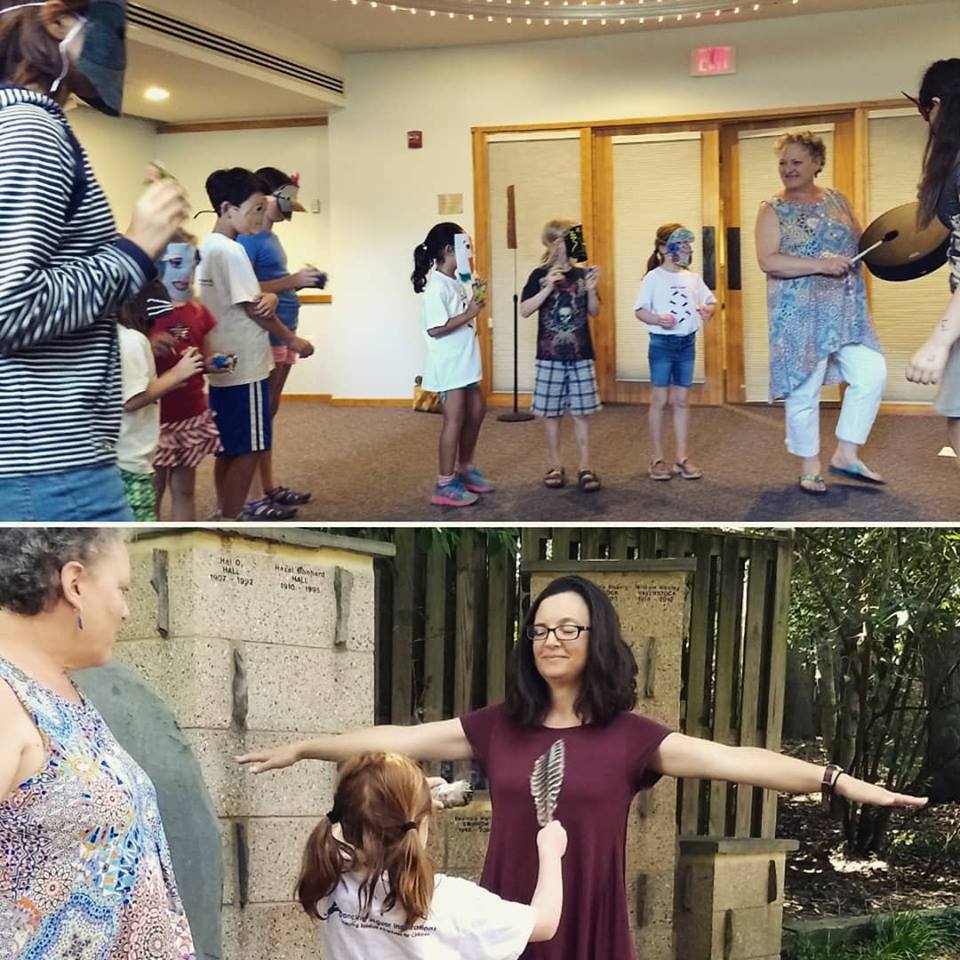 The Moms Clean Air Force Play-In for Climate Action was as inspiring as ever. Check out my video of Sen. Cory Booker and Rep. Nancy Pelosi and my video of Kristin Mink, the DC teacher and mom who confronted former EPA director Scott Pruitt live online three days before he resigned. More info at momscleanairforce.org/play-in-climate-action. Be sure to join on Thursday, July 11, 2019!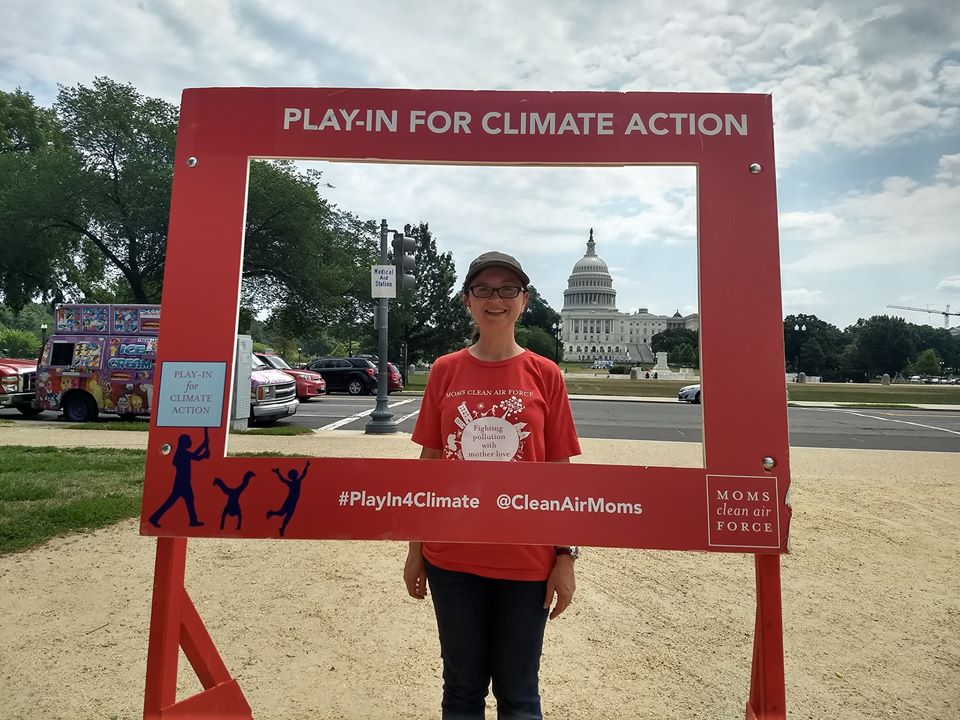 In August, my kids performed in films and musicals. Seeing those was among the highlights of my year!
And on our annual trip to Kenilworth Aquatic Gardens to see the lotus blossoms and water lilies, we took the newest member of our family, our puppy, Lily.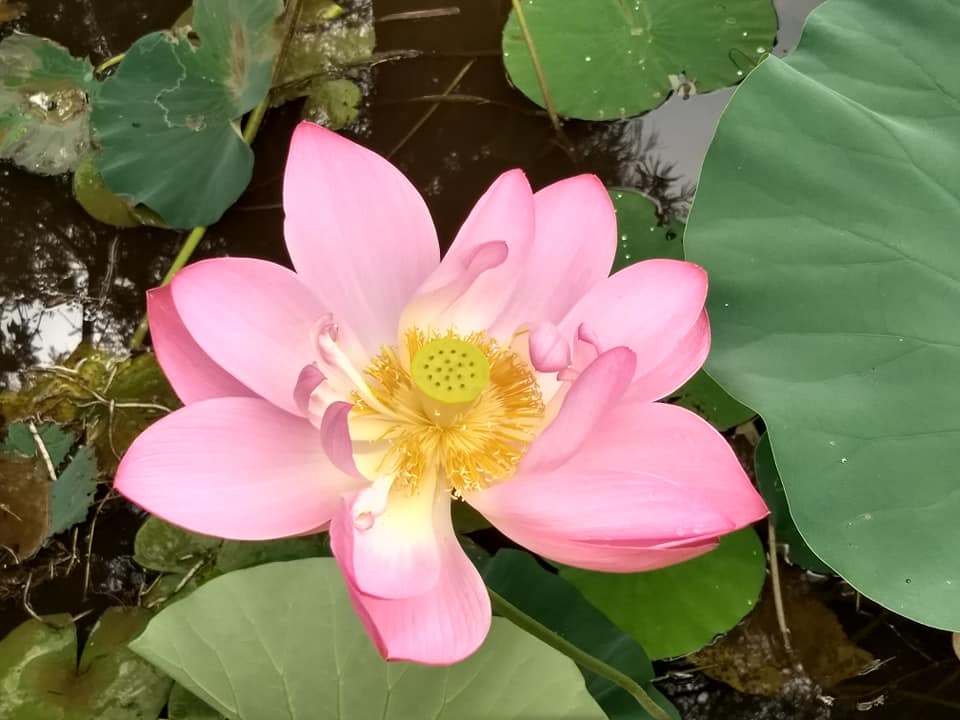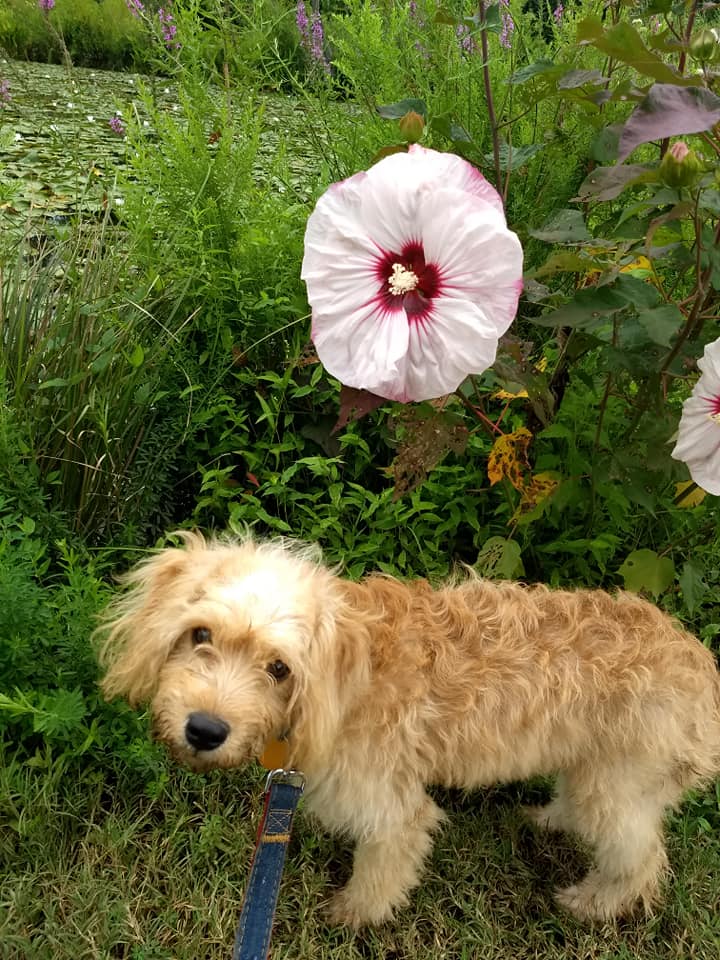 See how cool water beads on the giant lotus leaves in this video!
Traditional eating enthusiasts convened in August for The Nourished Life, which included a lunch from local farmers, exhibitors, and a workshop on ancestral diets by Nourishing Traditions author and Weston A. Price Foundation president Sally Fallon Morell. Photos here plus don't miss my interview with Sally Fallon Morell and Hilda Labrada Gore, Wise Traditions podcast host and producer and of co-leader of Ancestral Health DC, the Weston A. Price Foundation chapter putting on the event.
My family took a road trip in late August, immediately after which I was excited for a day alone at the first Women's Health and Wellness Summit. I enjoyed morning breakout sessions and shared these photos and this video before realizing I was not just tired from the trip but actually had a fever. So I missed the rest of the day in order to attend to my own wellness!
It was a treat in September to visit sustainable clothing design group Lady Farmer and meet some of the people who would be putting on the first Slow Living Retreat later that fall.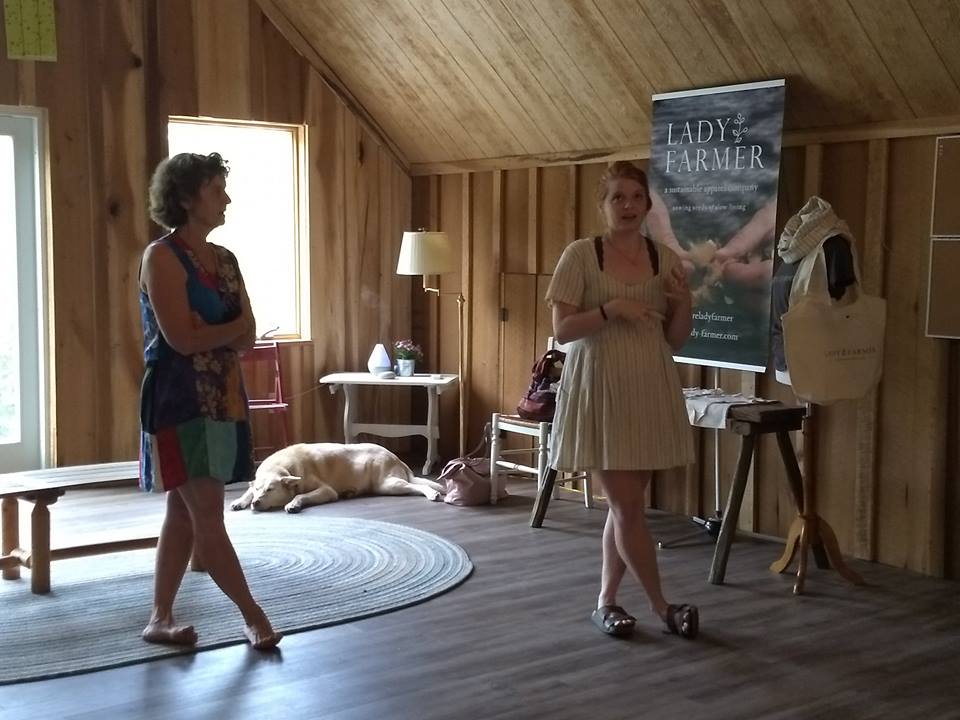 I finally got to see the Styrofoam Mommovie at the Nova Waste & Recycling Symposium.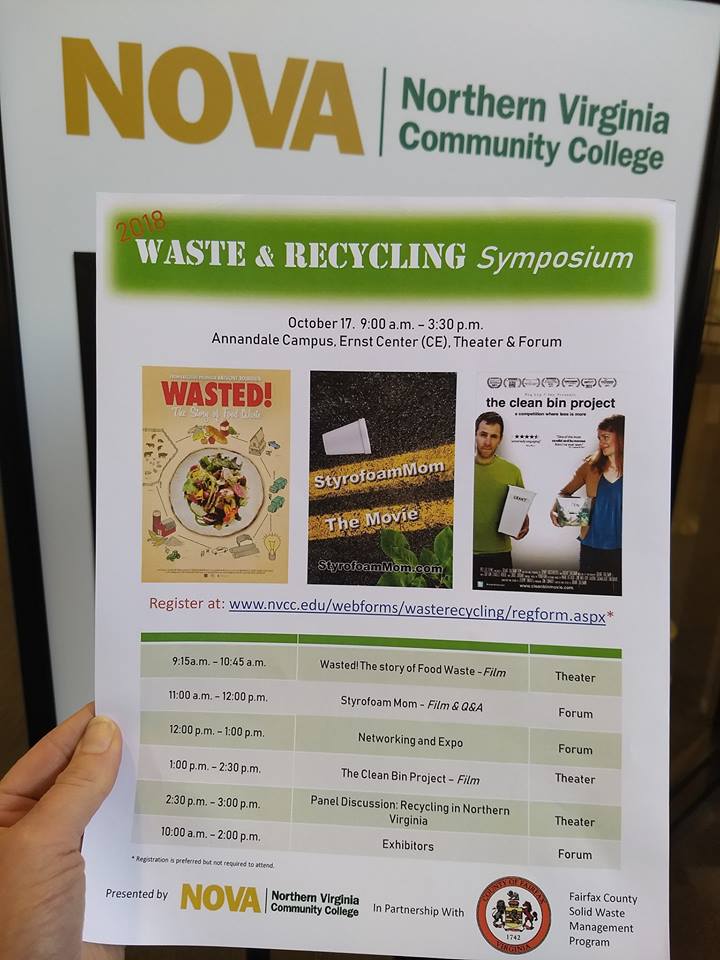 October and November had a number of great events but lots of competing parenting requirements! I enjoyed attending part of Women's Health and Wellness Day with ITR Physical Therapy at Rise Well-Being Center.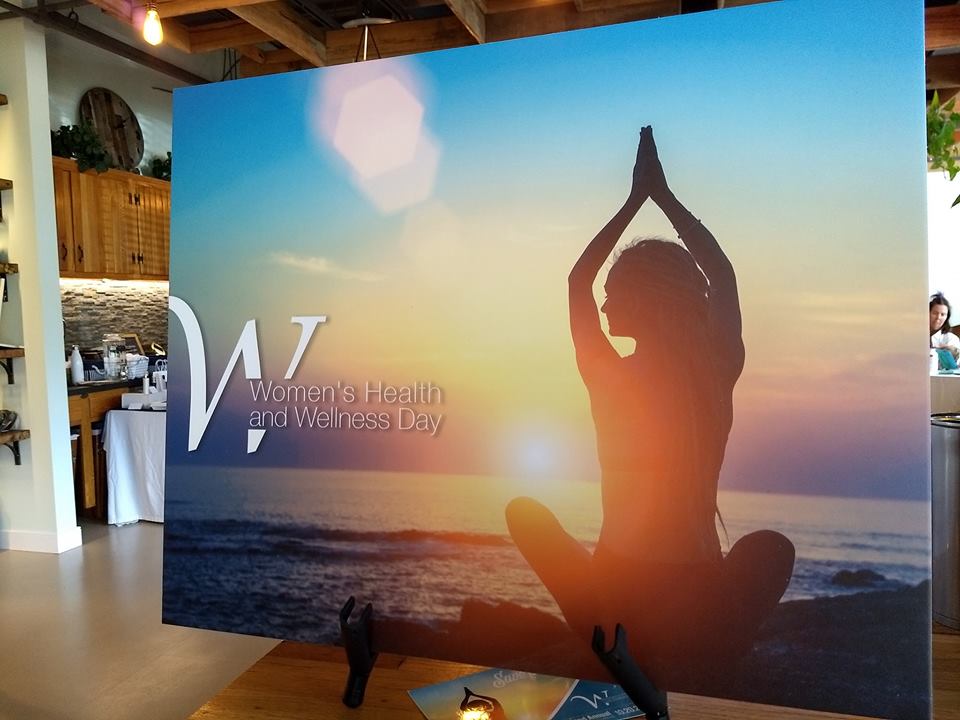 My younger child and I learned about gardening and made flower crowns at the Arcadia Center for Sustainable Food and Agriculture Fall Funtacular.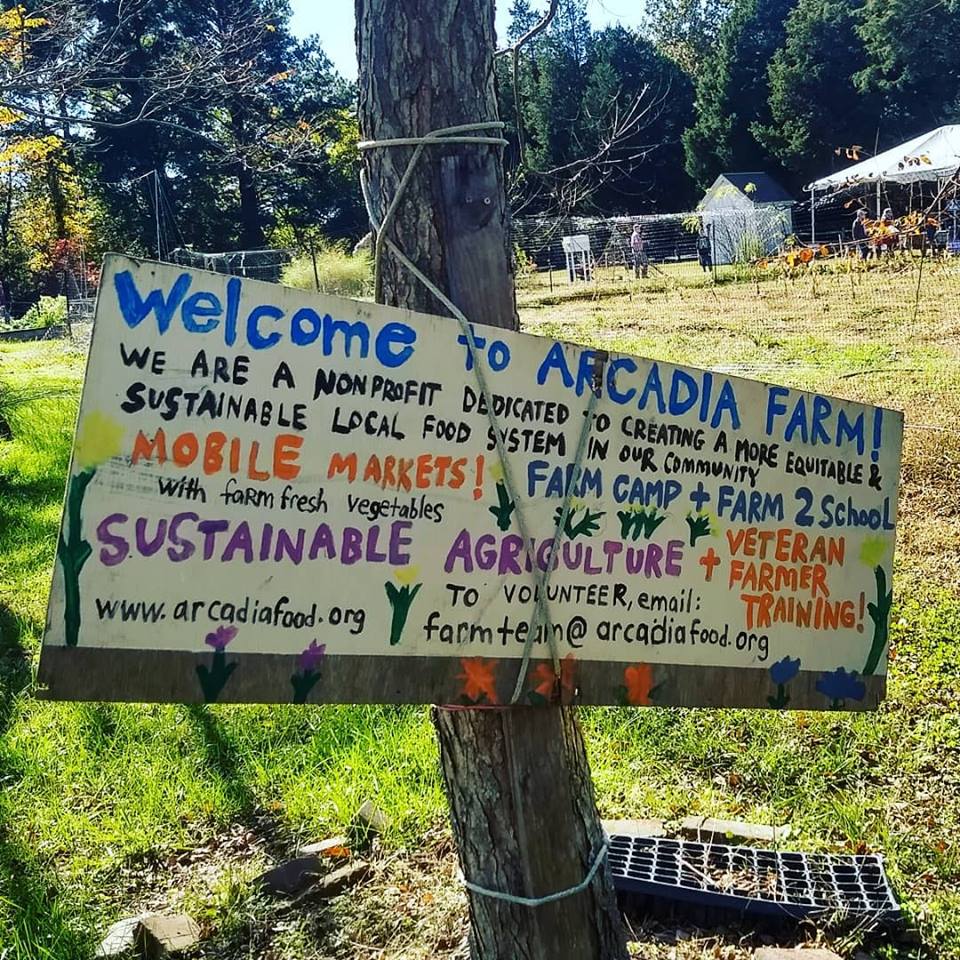 My first time attending a This is My Brave show was in March. Hearing individuals share about their mental health journeys was powerful, humbling, and inspiring. I enjoyed two more local shows this year, in April and in October.
The Washington Waldorf School Fall Bazaar in November was lovely as always with lots of crafts and a magical puppet play.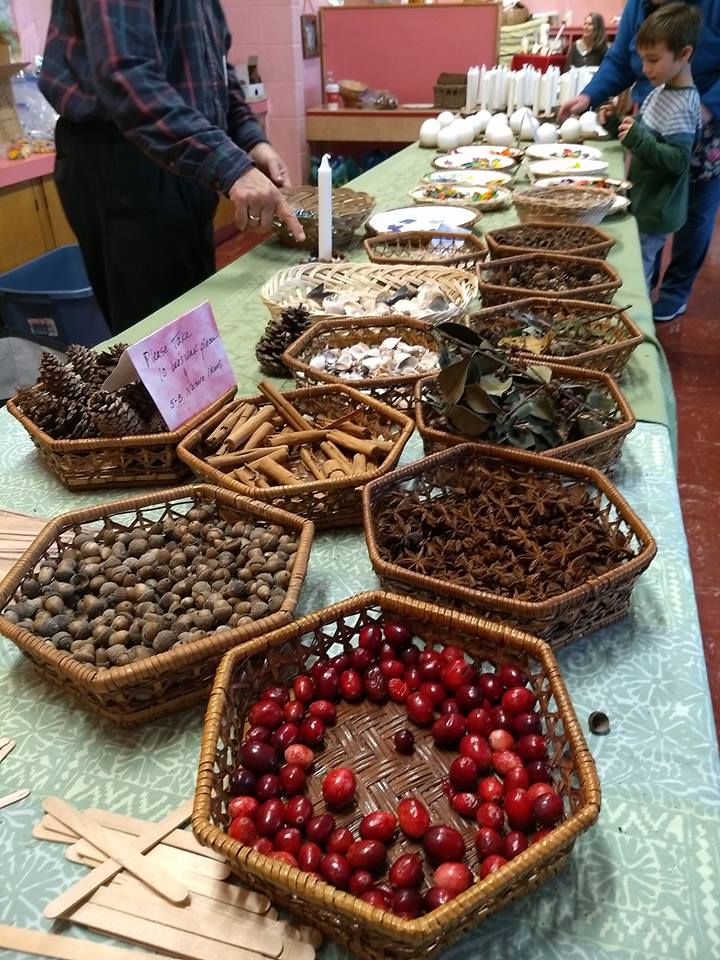 Local healer Kathleen Hanagan gave a moving reading from her book Loveseed at Mind the Mat.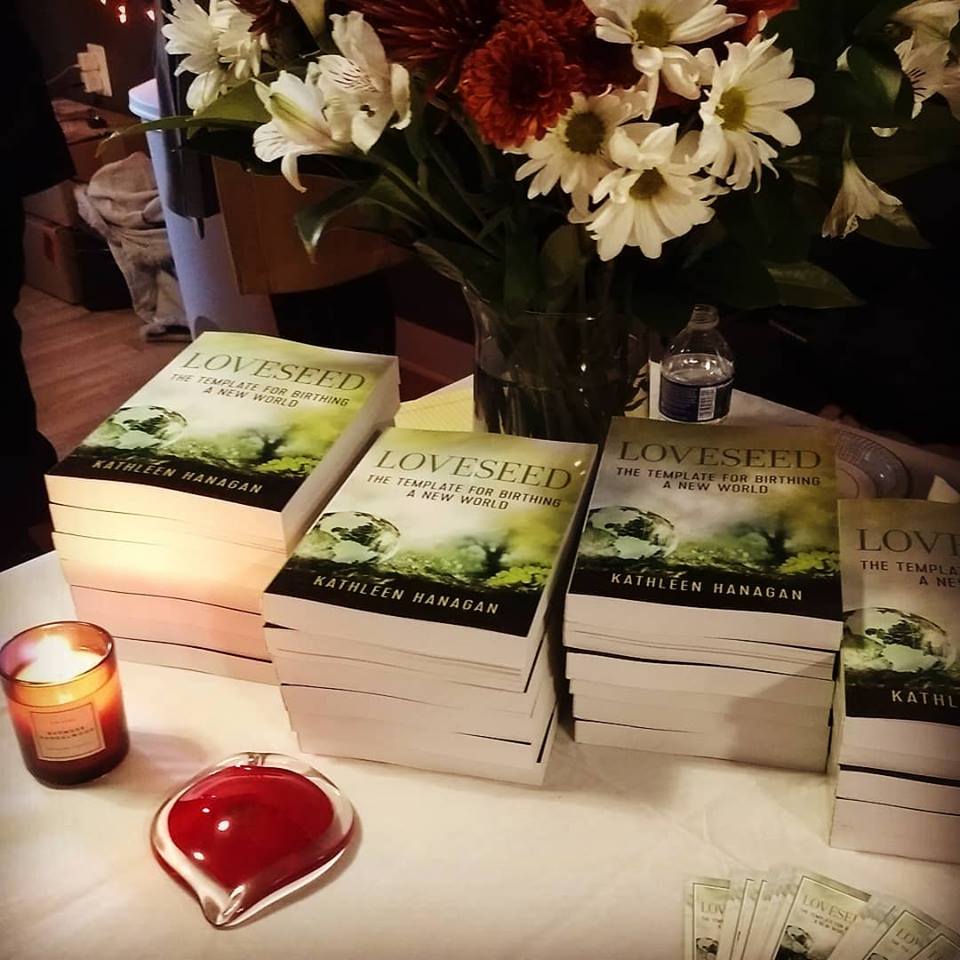 I got a great massage and Reiki session at Keep Calm and Shop On, an event organized by Be Health Love and The Vital Mama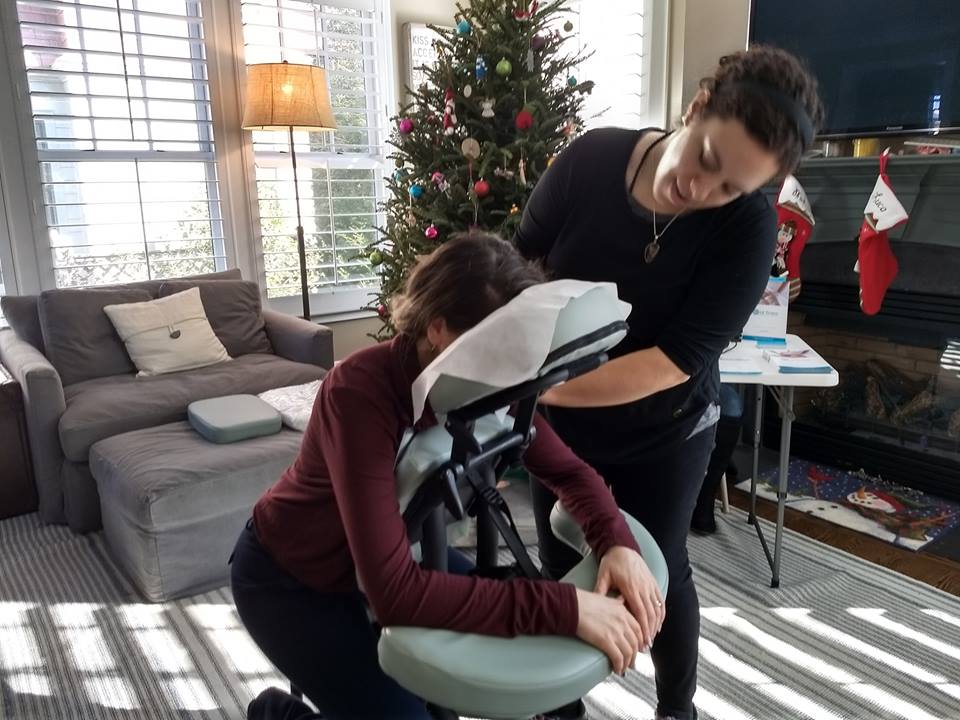 Closing out the year, the kids and I enjoyed Season's Greenings, the annual train display made with botanic ingredients at the U.S. Botanic Garden.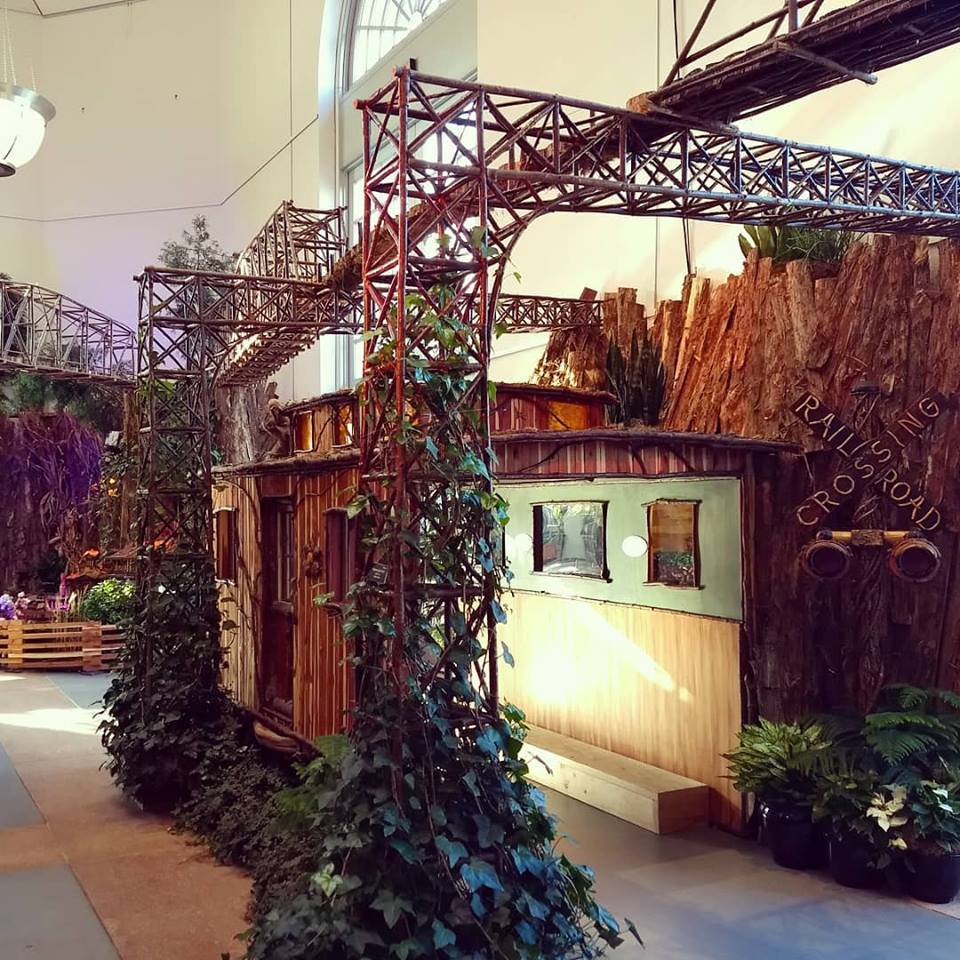 I almost didn't even write this recap. I'm not one for happy-go-lucky holiday cards and even though I try to think positively and teach my kids to as well, I also don't like to pretend that everything is sweetness and light.
It's been a year of a lot of disappointments, of many different varieties. There were so many things I wanted to do, so many more events I wanted to attend for my own edification on top of all the things I wished I managed to do with my kids!
I'm glad I took some time in these waning hours of 2018 to look back at what did happen. It's been helpful to review that, despite the year's – and my! – shortcomings, there was a lot of good here.
May there be good in 2019, for all of us.

Jessica Claire Haney is the founder, publisher and editor of Mindful Healthy Life and the author of its Guide to Holistic Family Living in Metro DC. Jessica founded the Arlington/Alexandria Chapter of Holistic Moms Network, volunteers on school wellness issues and is a doTERRA Wellness Advocate. Follow on Facebook at MindfulHealthyLife, on @Twitter @MindfulHealthy and on Instagram at @mindfulhealthy.