For the twelfth year, 
Postpartum Support Virginia
 is bringing 
LUNAFEST
 to Arlington with a program of independent films by women and a live raffle. Proceeds from the March 7 event will support the work of 
Postpartum Support Virginia
, which helps new and expectant mothers and their families overcome anxiety, depression, and other perinatal mood and anxiety disorders (PMADs).
LUNAFEST is a traveling film festival featuring award-winning short films by, about and for women. The event was started in 2000 by the makers of the LUNA Whole Nutrition bar for women. As I noted last year, I've attended several times with friends and always walk away feeling like my eyes and heart have been opened.
LUNAFEST Arlington 2018 will be held at the Arlington Cinema & Drafthouse the evening of Wednesday, March 7. Doors open at 6:30, and the screening begins at 7:30. Buy tickets here.
Postpartum Support Virginia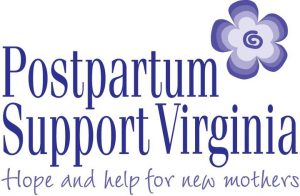 LUNAFEST proceeds come back to the local community that brings the festival, in this case, Postpartum Support Virginia. The evening is a a terrific time for women to come together and support other women through by raising funds for PSVa's important work supporting mothers, and by creating the opportunity to celebrate women's creativity and storytelling.
Last year, I asked PSVa founder Adrienne Griffen to share a little about her vision in bringing the film festival to Northern Virginia. Included here is an updated version of our 2017 interview with Adrienne.
Jessica of Mindful Healthy Life: What made you initially start hosting LUNAFEST?
Adrienne of Postpartum Support Virginia: Our first LUNAFEST was in 2007. I was an instructor with Stroller Strides (now Fit4Mom), and Stroller Strides was partnering with LUNA at that time. This was a natural fit — films about women, working with a company that focused on women, supporting health issues affecting women.
Jessica: What are some of the results or success stories you've seen as a result of this event?
Adrienne: The biggest success is how much awareness we have raised about postpartum depression.
Our first LUNAFEST raised a little over $1,000. In 2017, our goal was to net $10,000.  The goal for 2018 is $15,000.
This year's evening will include the opportunity for attendees to win one of nine luxury raffle prizes. Raffle tickets will be available on-site.
LUNAFEST is our biggest friendraiser and fundraiser. Some supporters have come every single year. Some women make it an annual Girls' Night Out. It's great to see women supporting other women.
Jessica: I agree! There is nothing cooler than being with other women, supporting women, and being inspired by creative women!
How has your organization changed over the years? What were your initial goals and what are your goals now?
Adrienne: Postpartum Support Virginia's mission and goals have remained steadfast: we help women and families overcome postpartum depression and other related illnesses. Our vision is that all childbearing women in Virginia will receive information about these illnesses and have access to help. We started in 2009 with 3 volunteers leading 2 support groups. We now have 50+ volunteers leading 20 support groups around the state. Our goal is to provide a support group at each of the 55 hospitals in Virginia providing maternity services.
Jessica: Tell us about a little more about some of the programs and services you offer.
Adrienne: Along with direct support to new moms and families, PSVa provides information and resources, including referrals to over 150+ specially-trained mental health providers who have interested, expertise, and experience in working with women during the reproductive years. We also do a great deal of outreach and education, helping train volunteers, mental health professionals, healthcare providers, and anyone with a touch-point with new and expectant mothers. We teach people to talk about mental health issues without fear or stigma or shame. We know that mental health is as important as physical health, and we know that a happy healthy mother makes a happy healthy family.
LUNAFEST 2018
The festival features nine films that, the organizers say, will "compel discussion, make you laugh, tug at your heartstrings and motivate you to make a difference in your community." For details on this year's filmmakers and films, click here and watch the trailer.
In addition to its work supporting the local charities that put on the festival, LUNAFEST is partnering this year with Chicken & Egg Pictures, a nonprofit organization that provides mentorship and critical financial support to female nonfiction filmmakers.
For more about the festival, visit www.lunafest.org.
To learn more about Postpartum Support Virginia, visit www.postpartumva.org.
Mindful Healthy Life is proud to be a Supporter of Postpartum Support Virginia's LUNAFEST 2018. Site founder Jessica Claire Haney will chat with Adrienne during a Facebook Live post after doors open at 6:30 p.m. and before the show begins at 7:30 p.m.

Jessica Claire Haney is the founder, publisher and editor of Mindful Healthy Life and the author of its Guide to Holistic Family Living in Metro DC. Jessica volunteers on issues related to wellness in public schools and was the founder of the Arlington/Alexandria Chapter of Holistic Moms Network. A writer working on her first novel, Jessica offers writing, editing, and consulting services.  Learn more at JessicaClaireHaney.com and in Jessica's Mindful Healthy Life Q&A. Follow Jessica on Facebook at MindfulHealthyLife, on @Twitter @MindfulHealthy and on Instagram at @mindfulhealthy. Jessica's personal blog is Crunchy-Chewy Mama, on Facebook at CrunchyChewyMama and on Twitter @CrunchyChewy.