Valentine's Day may be over, but February and its grey skies are still with us! Let's get on the self-love train! The first of several giveaways I'll be doing over the next month features Beautycounter non-toxic skincare and doTERRA Certified Pure Therapeutic Grade Essential Oils.
Before I describe the giveaway, I first want to tell you why I love these two lines!
This post contains affiliate links.
Beautycounter
I first learned about Beautycounter, the #SaferSkincare company, when Katie Cavanaugh and I had the opportunity to interview Environmental Working Group researcher Deputy Director of Research Nneka Leiba about the new EWG Verified program. Beautycounter was one of the founding partners of this program, which means it is the real deal for being clean and safe.
Read about the EWG Verified program in our interview here and click here to learn about how a product gets EWG status.
After I learned more about the line from other health bloggers and attended an information session, I got very excited for the potential Beautycounter has to change the beauty industry. The company voluntarily bans over 1500 ingredients! Check out The Never List here to learn what chemicals will never make their way into Beautycounter products.
In addition to collaborating with the EWG, Beautycounter also partners with Breast Cancer Prevention Partners and Healthy Child, Healthy World. The company is not about ribbons and banners but about serious, real, lasting change.
Whether you are someone who loves makeup or you just love other people who do, this stuff is important. Women are getting exposed to so many toxins through what they put on their faces.
And all of us – kids included! – are exposed to endocrine disruptors and a whole host of other dangerous chemicals by what we use on our skin and hair.
I love that Beautycounter is reaching not just to target those of us who already have been using the EWG Skin Deep database but those who are less knowledgeable about the health impact of toxins in skincare. I am excited by Beautycounter's potential to reach broadly and to push for dramatic and lasting change in the beauty industry that will reach people from all walks of life.
Read more about my appreciation for Beautycounter in my article "Beautycounter #SaferSkincare Revolution."
Sign up for my Beautycounter email list to get occasional updates on specials and giveaways.
Just updated: The new free product you receive when you sign up for a Band of Beauty Membership is the Balancing Facial Mask with nutrient-rich kaolin clay and activated charcoal. I do it every week!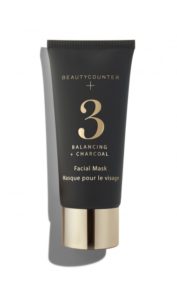 doTERRA
In the summer of 2015, Lisa Wilson, founder of the Raw Food Institute, and colleague Christi Flynn, a health coach friend I knew from Holistic Moms Network, invited me to a class on using doTERRA Certified Pure Therapeutic Grade essential oils. I have tremendous respect for both women, who have worked for years to help clients reclaim their health and who both are cancer survivors.
At that class, I loved what I sampled and was wowed by what both women had to share about the power of these oils in their lives and in their coaching practices.
Over several months, I followed up with more research and began to build my oil library and integrate doTERRA oils into my wellness routine. In the spring of 2017, I began teaching Essential Oils 101 classes and have enjoyed helping more folks find ways to take their health into their own hands.
Read more about my experience with doTERRA on my JCH Essentials Natural Health page.
Sign up for my JCH Essentials email list to get information about monthly specials, giveaways and upcoming classes on using essential oils.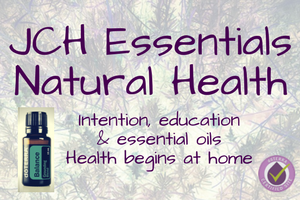 Giveaway
Included in this giveaway are two of my favorite Beautycounter products:
Both are gentle and lovely ways to cleanse the skin.
A little goes a long way, too!
I am also throwing into the giveaway a sampler of one of Beautycounter's best-selling products
People love this for brightening the skin. The bar removes impurities but doesn't cause drying.
There are lots of moisturizing options to use after these products.
Given my age, I usually use the Rejuvenating Radiance Serum underneath the Rejuvenating Day Cream or the Rejuvenating Night Cream, but sometimes I go just with the delicious Balancing Facial Oil #3 with Ylang Ylang.
I can send along samples of these products to the winner … and to anyone who emails me directly to request them!
For the doTERRA portion of the giveaway, I have included oils I use almost daily.
Peppermint is invigorating and can relieve symptoms stomach upset and promote respiratory well-being.
Wild Orange is uplifting and creates a sense of clarity and brightness.
I love pairing these two oils for some extra pep. Combined and put behind my ears in the morning, they promote a refreshing and energizing feeling.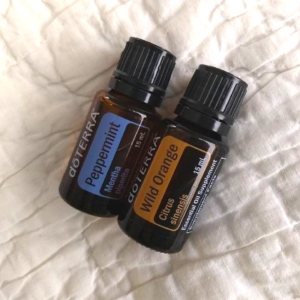 And what mom would be without this oil?
Most of us know that Lavender is great for relaxation and that it can promote a sense of ease and encouraging restful sleep. It's well known for easing tension and creating a sense of calm.
Did you know that Lavender can also be used on skin irritations, bug bites and burns to lessen their severity? And it can also soothe some aches and pains.
Although Lavender is safe to use directly on the skin for most people, I love having Lavender Touch in a roller bottle to throw in my purse or travel bag and easily dab on my kids during challenging times. It's super convenient!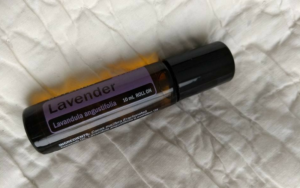 These statements have not been evaluated by the Food and Drug Administration. These products are not intended to diagnose, treat, cure, or prevent any disease.
If you haven't had a chance to see me teach a class or to try these oils or others you're curious about, email me directly to request a sample or a Pathways to Wellness consult!
This giveaway includes 15 mL bottles of Peppermint and Wild Orange and a 10 mL roller bottle of Lavender Touch in addition to the two Beautycounter cleansers and charcoal bar.
You have until the last day of February to enter this giveaway.
And anyone who enters this giveaway AND is on Beautycounter email list and my doTERRA email list will be entered into two additional giveaways in March! Check those email lists for details!
Email me at jessica (at) mindfulhealthylife (dot) com to reach me directly with any questions!

This post contains affiliate links. Purchases made through these affiliate links may result in commissions for Mindful Healthy Life owner Jessica Claire Haney. Thank you for supporting the work of this site!

Jessica Claire Haney is the founder, publisher and editor of Mindful Healthy Life and the author of its Guide to Holistic Family Living in Metro DC. Jessica volunteers on issues related to wellness in public schools and was the founder of the Arlington/Alexandria Chapter of Holistic Moms Network. A writer working on her first novel, Jessica offers writing, editing, and consulting services.  Learn more at JessicaClaireHaney.com and in Jessica's Mindful Healthy Life Q&A. Follow Jessica on Facebook at MindfulHealthyLife, on @Twitter @MindfulHealthy and on Instagram at @mindfulhealthy. Jessica's personal blog is Crunchy-Chewy Mama, on Facebook at CrunchyChewyMama and on Twitter @CrunchyChewy.