Beloved Yoga: A Sanctuary for All in Reston, Virginia held its grand opening this past weekend to a great response by the community. Hundreds of people came through the studio to check out the new space, take classes and participate in talks and meditation held in front of the unique living moss wall.
The 6,000 sq. ft. space is the largest yoga studio in the DC Metropolitan area. It includes a lounge area for community gatherings and special events.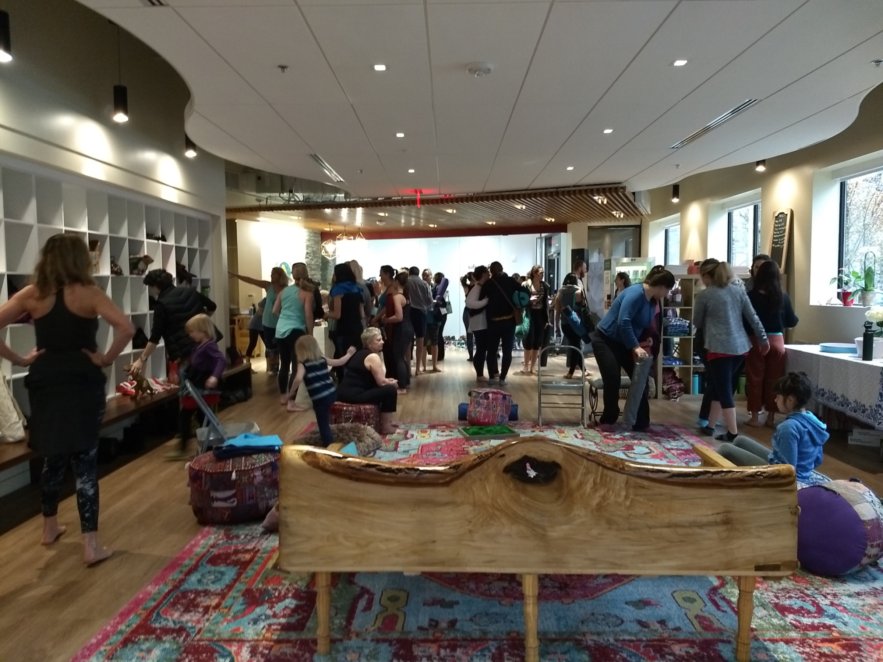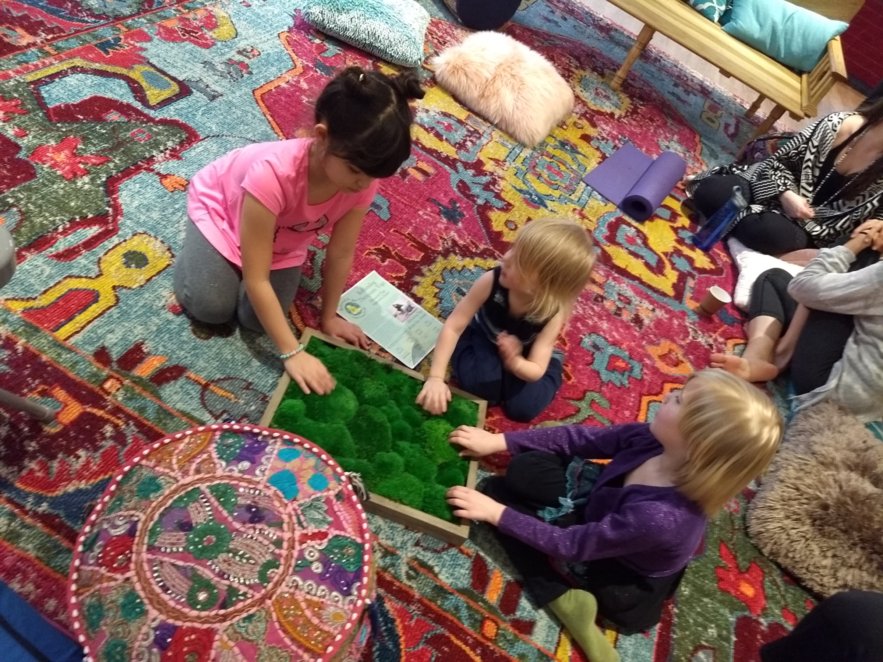 In the corner of the lounge area is a unique living structure: a moss wall designed and created by The Garden Yogi.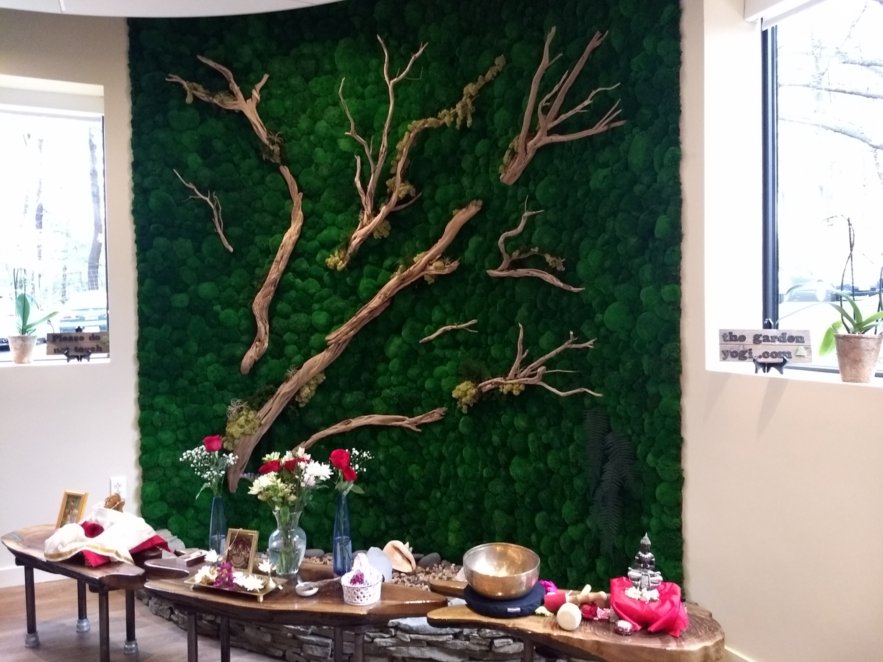 Beloved now has four studios.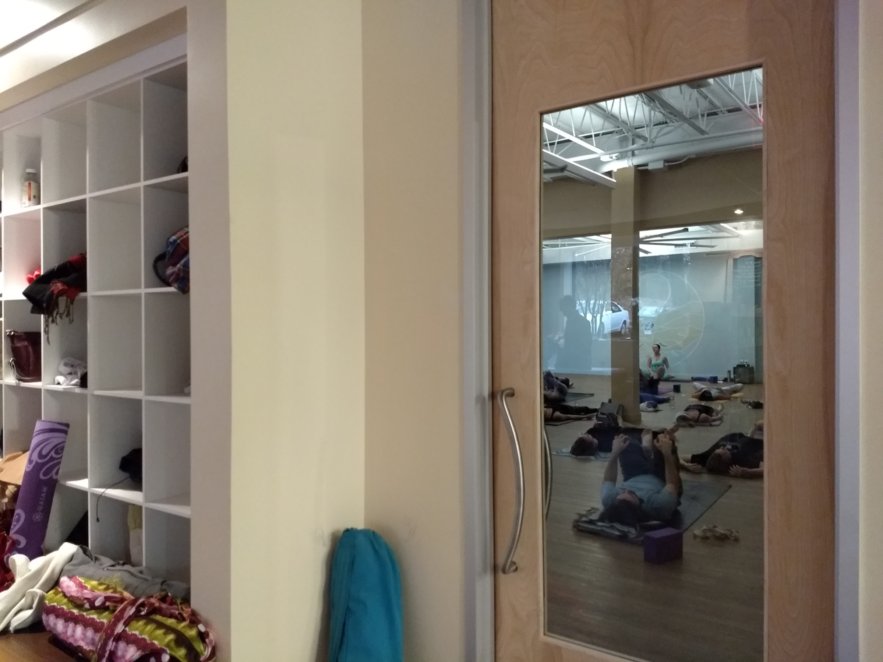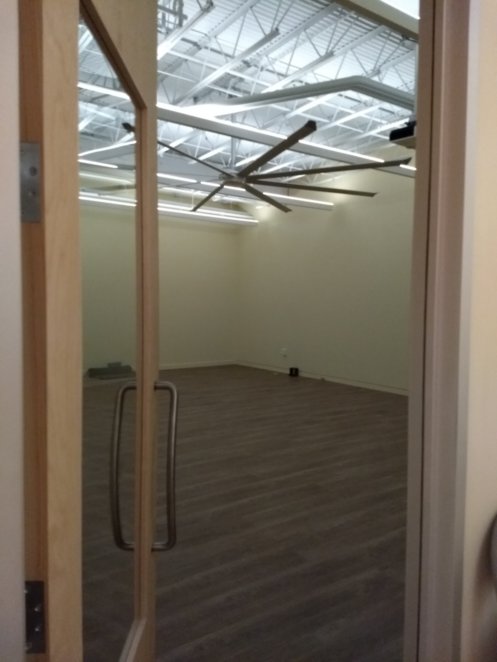 There are three treatment rooms, including one where Ileana Gonzalez of Apurva Ayurveda, pictured here with me, will give ayurvedic treatments starting in March.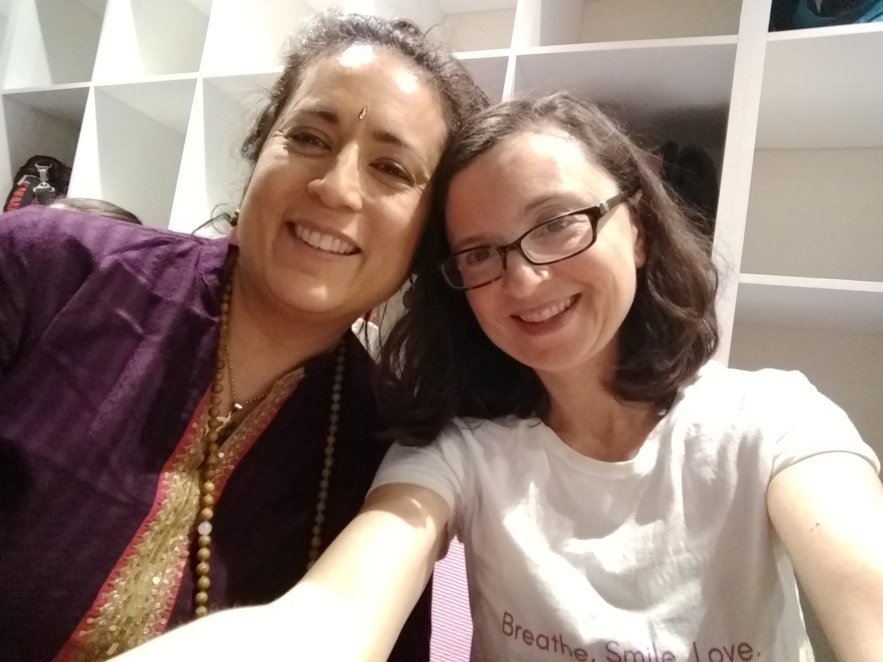 Local vendors at the opening included River-Sea Chocolate and Tasty 6 Juice.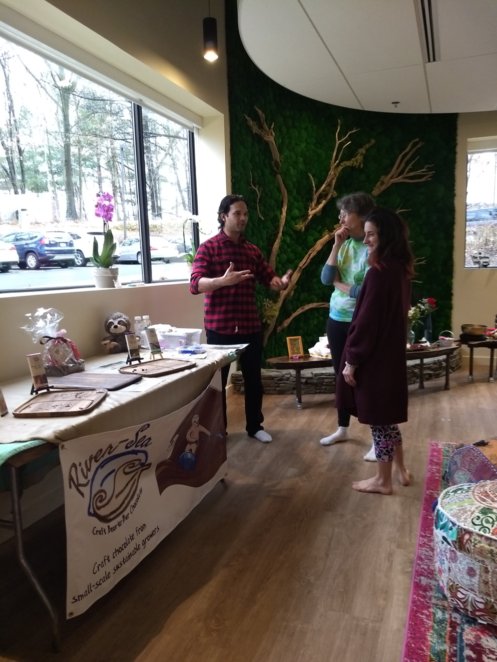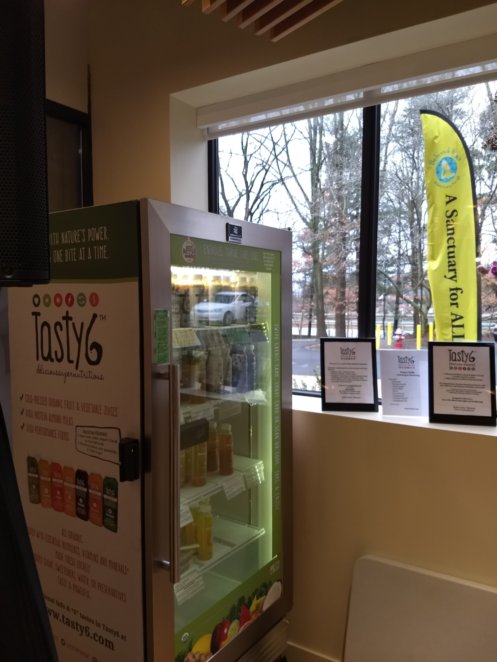 The weekend closed with a group conversation and meditation on connection.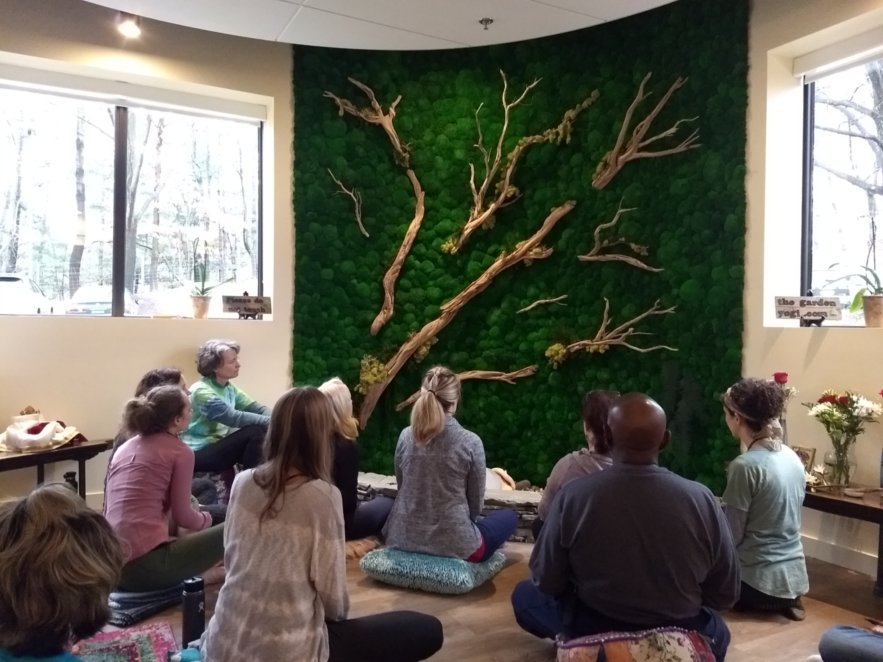 The studio is located at 11109 Sunset Hills Blvd., across from the Reston post office.
The new Beloved blog has photos of the space and photos of the grand opening weekend.
The Beloved Yoga Facebook page also includes lots of videos from the weekend.
Learn more about all Beloved's offerings – including kids and family yoga and parent/baby/tot offerings – and see the class schedule at www.belovedyoga.com.
Looking ahead, Beloved is holding Love Your Baby Day at the studio on May 5 and Love Your Body Yoga Festival in Reston Town Square on June 17.
See belovedyoga.com  and visit the Beloved Yoga Facebook page for more on special events.
This is not a sponsored post.
All photos are copyright Jessica Claire Haney for Mindful Healthy Life and may not be reused without permission.

Jessica Claire Haney is the founder, publisher and editor of Mindful Healthy Life and the author of its Guide to Holistic Family Living in Metro DC. Jessica volunteers on issues related to wellness in public schools and was the founder of the Arlington/Alexandria Chapter of Holistic Moms Network. A writer working on her first novel, Jessica offers writing, editing, and consulting services.  Learn more at JessicaClaireHaney.com and in Jessica's Mindful Healthy Life Q&A. Follow Jessica on Facebook at MindfulHealthyLife, on @Twitter @MindfulHealthy and on Instagram at @mindfulhealthy. Jessica's personal blog is Crunchy-Chewy Mama, on Facebook at CrunchyChewyMama and on Twitter @CrunchyChewy.