To learn about resources for natural-minded parents in the DC area – including groups, practitioners, wellness centers, nature spots and much more – check out our eBook Guide to Holistic Family Living. It's free!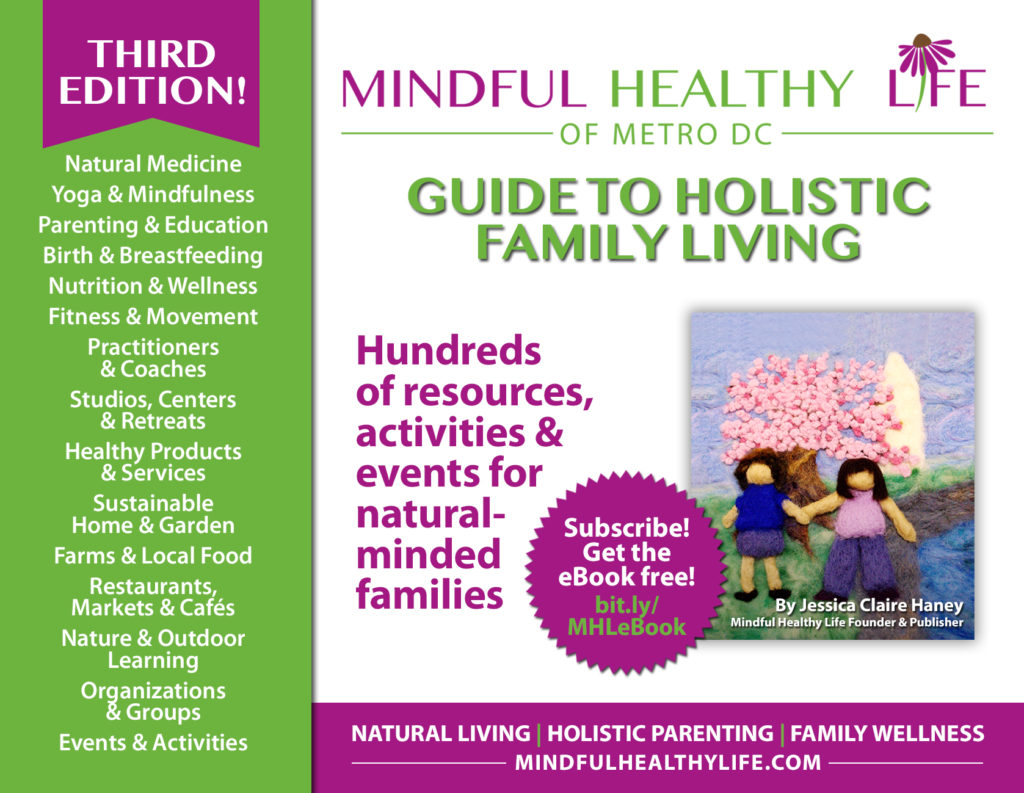 Connect with others online through our Facebook group: DC Metro Healthy Family Connection.

Meet up with other parents and join a local chapter of Holistic Moms Network.
Attend local events & activities.
Many thanks to our partners for their support. Learn more about them here.