The Environmental Working Group (EWG), which many readers already rely on for its tremendous Skin Deep Cosmetics Database, is rolling out a new program. Launched on October 27, EWG Verified: For Your Health will provide a new level of verification and allow qualifying products to display the EWG Verified symbol at the point of sale. Being able to look at a product and know immediately about the safety of its contents will be a tremendous benefit to health-conscious parents who are short on time in general, and especially while shopping with little ones!
Mindful Healthy Life contributor Katie Cavanaugh and founder Jessica Haney were able to interview EWG Deputy Director of Research Nneka Leiba about the program. Having worked at the EWG for 9 years and an implementer for the Skin Deep database, Leiba is excited about the non-profit organization's newest tool to help consumers take their health into their own hands.  She shares her insights with us in this Q & A.
Q. What is the main difference between the Skin Deep Cosmetics Database and the EWG Verified initiatives?
A. The Skin Deep program has been a wonderful tool for consumers. When we (EWG) launched the database in 2004 we had fewer than 10,000 products. Now, in 2015, our database has grown to over 70,000 products. This type of growth is tremendous. However the Skin Deep program is primarily a research-based reference tool that provides insight into a product as a snapshot in time. EWG is only able to research what the company makes publicly available about a product, which limits our review. Products that will be marked EWG Verified are undergoing a strenuous review process. We look at all the ingredients, and all ingredients must be available to the consumer. We check the product manufacturing processes. Most importantly, products must meet our most stringent requirements. Read about the criteria here.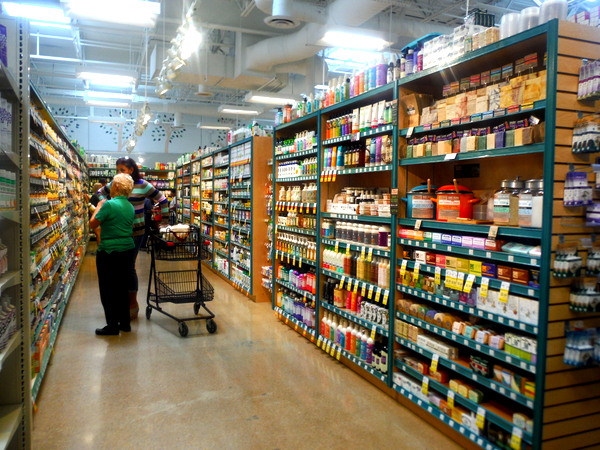 Q. Here at Mindful Healthy Life, we were so excited to see that all ingredients must be disclosed to obtain an EWG Verified mark. This requirement includes the ingredient label "fragrance." Was it difficult for EWG to make the decision to include fragrance in the required disclosure list? Many mainstream companies that consumers think of as being eco-conscious, such as Burt's Bees and Honest Company, contain fragrance.
A. Not including fragrance, perfume or parfum was probably the easiest decision we made regarding the program. Consumers should be able to know what they are putting on their bodies and bringing into their home and how it may impact their health and environment. As we've noted, the term fragrance, perfume and parfum can legally hide thousands of ingredients, including allergens and endocrine-disruptors hidden under trade secret protections.
Q. When can we expect to see EWG Verified products on the local store shelves?
A. We are just starting the EWG Verified program and are accepting applications to undergo the review process. Depending on demand for the EWG Verified label and company re-packaging, it is reasonable to expect that you will find EWG Verified products early in 2016. Consumers are able to find out the most up-to-date information on EWG Verified products using the EWG Verified site and the Skin Deep database.
Q. Any final thoughts regarding the program?
A. In a perfect world we would not need the program to exist; the government would ensure that products are safe before they hit store shelves. Right now we are a long way from the government providing this assurance to the consumer, so the EWG has stepped into to provide the information consumers need to make healthy choices.
Read about how a company can apply to have their products considered for the EWG Verified program in our companion post, How To Become an EWG Verified Product.

Katie Cavanaugh is a blogger and Northern Virginia mom. To learn more about Katie, visit the Mindful Healthy Life Contributors page.
Jessica Claire Haney is the founder, publisher and editor of Mindful Healthy Life. She is a writer and editor and was the founder of the Arlington/Alexandria chapter of Holistic Moms Network. See the Contributors page and Jessica's Mindful Healthy Life Q&A for more on Jessica. Subsequent to the publication of this post, Jessica became a consultant for EWG Verified founding partner Beautycounter.