Moms Clean Air Force is organizing its fifth annual Play-In for Climate Action on Wednesday, July 11. This family-friendly advocacy opportunity includes fun climate-themed activities for kids followed by a press conference with lawmakers and advocates for children's health and the environment.
"This family-friendly protest against the air pollution that causes dangerous climate change showcases exactly what's at stake as temperatures and sea levels rise: our kids. Moms know that kids can't sit still, so we are ditching a traditional sit-in and holding our fifth annual Play-In," writes Moms Clean Air Force.
This event gives parents who care about clean air and water the opportunity to speak up and show their children how important it is to send a message to lawmakers and corporations that we stand for health – for humans and for the environment, and for our children's future.
Giving children a sense of shared community values and the language to talk about these important issues, the event shines light on the intersection of social justice and environmental justice.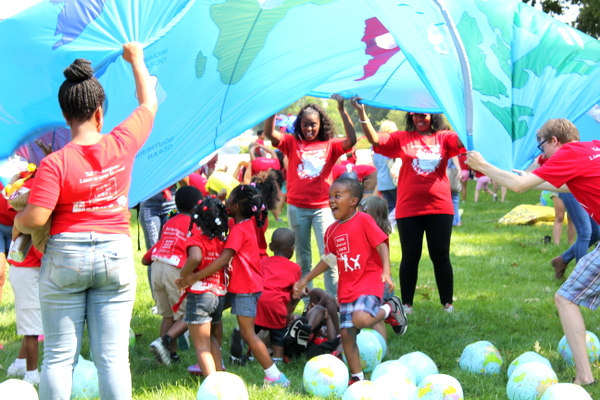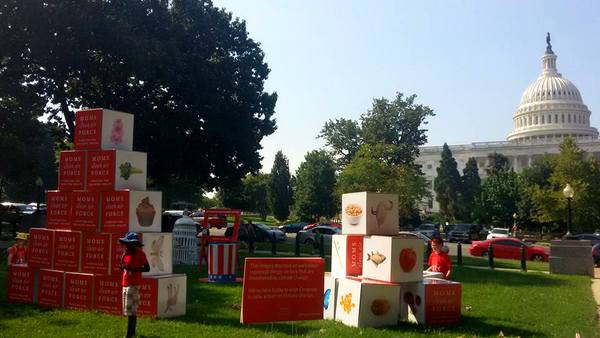 The event runs 9-11 a.m. on Wednesday, July 11. NOTE – The location has been changed since this post first ran. The Play-In will now be at The National Mall at 3rd St NW & Madison Dr NW near the East Wing of the National Gallery, not far from the National Museum of the American Indian.

All participants will get a Moms Clean Air Force t-shirt. Register for the event so the organizers can plan!
Here's the 2018 play-in schedule:
9:00: Registration opens, activities begin
9:00-10:00: Free play and activities
9:30-9:45: Performance by 4SW, featuring students of Northwest High School
9:50-10:20: Concert featuring Latin-GRAMMY-award-winning children's musician, Mister G
10:20-11:00: Press conference
For complete and updated details about the event including an updated list of speakers – and to register for the event – go to the event page.
At this writing, speakers include:
Newly added to the speaker line-up: local activist Kristin Mink, the mom who confronted former EPA head Scott Pruitt in a DC restaurant and told him to resign three days before he did.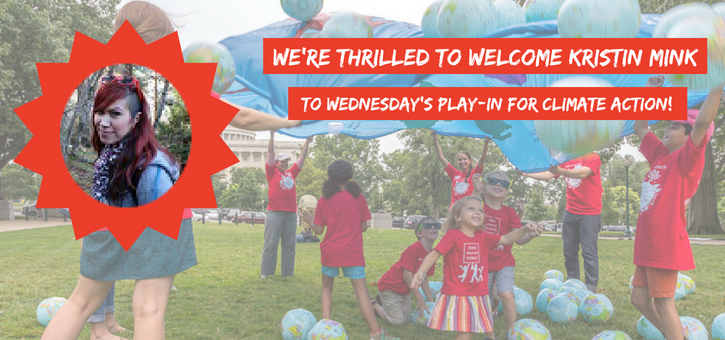 Some of the event partners will have information on hand about their initiatives and activities.
If you can't be there in person, be sure to participate in the Thunderclap. Follow the hashtag #PlayIn4Climate on the Moms Clean Air Force @CleanAirMoms social media channels including Facebook, Twitter and Instagram.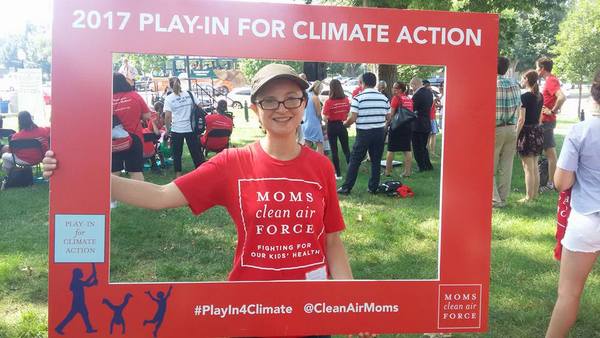 Here at Mindful Healthy Life, I've been covering this unique event since its inception in 2014 and have been proud to be a partner.
Check out my recaps from the 2017, 2015 and 2014 events and my interview with the Virginia mom who originally came up with the idea for a play-in.

Jessica Claire Haney is the founder, publisher and editor of Mindful Healthy Life and the author of its Guide to Holistic Family Living in Metro DC. Jessica founded the Arlington/Alexandria Chapter of Holistic Moms Network, volunteers on school wellness issues, and is a Beautycounter consultant and a doTERRA Wellness Advocate.  Follow on Facebook at MindfulHealthyLife, on @Twitter @MindfulHealthy and on Instagram at @mindfulhealthy.