Imagine having a natural medicine toolkit that empowers you to support your family's health right at home. Essential oils are a wonderful resource for families to take charge of their health, to be their own first line of defense. Essential oils can strengthen the immune system, promote feelings of calm or of being uplifted, and support the body in healing from a variety of ailments.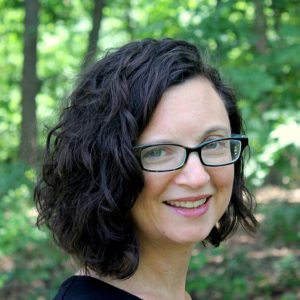 Mindful Healthy Life was created to connect families to the resources they need to be healthy and well. As the founder of this site, I, Jessica Haney, have always wanted parents to feel educated and empowered to cultivate a healthy home. As a dōTERRA Wellness Advocate, I'm so pleased to be able to share the oils with readers, friends and family!
Essential oils have become one of my favorite tools to support my family's health. After years of dabbling, I started studying the healing properties of oils about a year ago, and they are now my go-to resource, the first thing I reach for when my moods are off (mine or the kids!), when sniffles surface, or when head & neck tension hamper enthusiasm.
Oils support me in my pursuit of wellness. I credit the oils and my chiropractor for helping me address a recent respiratory challenge. Although antibiotics are sometimes necessary, I know that it takes at least a year for a gut to reestablish its flora after one round of antibiotics, so I'm thrilled to have natural options in little brown bottles of pure plant oil.
Diffusers run regularly in my house, sometimes three at a time! Essential oils can shift the energy in a room from negativity to optimism, can help support clear breathing, can disinfect the air if we've had sick friends running around and can help my children wind down and transition to bed.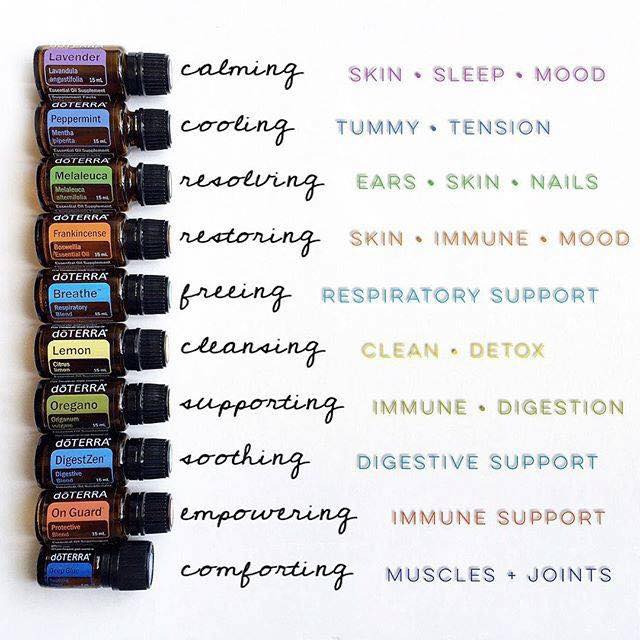 A few drops of an oil can help me let go of negativity and embrace optimism.
The power of oils can support us wherever we are on our healing journeys.
Certified Pure Therapeutic Grade oils are worth every penny – and every inch of counter space!
Want to learn more?
I am available to teach classes about essential oils in the Metro DC area.
Email me at jessica (at) mindfulhealthylife (dot) com  if you'd like to learn more about hosting a class!

I'm also available to talk with individuals who want to learn more about the healing power of natural medicine, offering free 20-minute Pathway to Wellness consults to help you get focused on your health goals and to offer some suggestions for oils to consider trying.  If you're here in Metro DC, I will also throw in another 10 minutes to talk about local resources that might make a difference for you and your family.
Read more about my wellness advocacy services, and email me at jessica (at) mindfulhealthylife (dot) com to get started!
Details about how to get started with oils are below. If you know you're ready to purchase or are helping a friend enroll in dōTERRA, use this link: bit.ly/doTERRAMHL, which will redirect to www.mydoterra.com/jessicaclairehaney
You can also follow JCH Essentials Natural Health Facebook page and sign up for the JCH Essentials email list to learn about upcoming classes and special promotions.
How to get started?
I recommend you attend a class to learn about how oils work in general, to try out specific oils, and to learn how to use different oils for different purposes. Email jessica (at) mindfulhealthylife (dot) com to set up a class in your home or at a practitioner's office or wellness center.
I can also have a phone or in-person conversation with you. Email me to set that up! Once you learn about the power of oils, you'll be excited to start using them as part of your daily health and wellness routine and as your first line of defense when someone gets sick.
Ordering
I'm happy to help you place an order in person or over the phone or to do it for you.
If you want to order yourself, go to www.mydoterra.com/jessicaclairehaney. Shortlink for sharing is bit.ly/doTERRAMHL
I'm happy to talk you through your ordering process!
To be able to order oils at wholesale prices – 25% off of retail – you'll want to start out by getting an enrollment kit *or* by ordering the Welcome Packet for $35 . It makes the most sense to get a kit if you are just starting out, but either way, you will enjoy wholesale pricing for the year.
After a year, there's a $25 fee to maintain wholesale pricing, but you get a thank you gift of Peppermint oil, which costs $20.50 wholesale, so it's pretty much free to keep up the wholesale pricing once you start it!
Which kit should you get?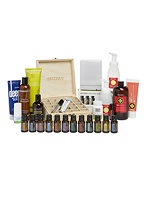 If you want to start with lots of oils and also with other dōTERRA products like hand soap, toothpaste, probiotics, vitamins and skincare products, the Natural Solutions Kit is a great deal. It costs $550. You save $220 over buying all the items individually, and you get 100 free product credits you can redeem for anything you want!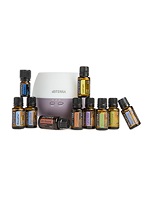 I find it very powerful to diffuse oils into the air, I highly recommend each family have at least one diffuser in the home. If you don't have one and if you also don't have many oils yet, the Home Essentials Kit is a great way to get started.
This kit includes the Petal Diffuser, which can run with a light on or off (great for bedtime!), and it includes 15 mL of Frankincense, Lavender, Lemon, Melaleuca (tea tree), Oregano, Peppermint, dōTERRA Breathe™, DigestZen®, dōTERRA On Guard™ plus 5 mL of Deep Blue. This is a great assortment of oils and the diffuser for $275.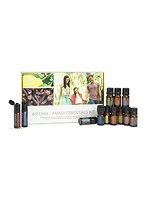 If you'd like to start off with something smaller without a diffuser, the Family Essentials and Beadlet Kit has all of the above the the smaller 5 mL size of Frankincense, Lavender, Lemon, Melaleuca (tea tree), Oregano, Peppermint, dōTERRA Breathe™, DigestZen and Deep Blue plus On Guard™ Beadlets and Peppermint Beadlets. This kit costs $150.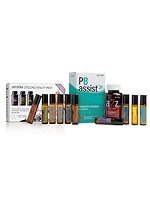 If you want to try some of doTERRA's supplements and custom blends, the Family Wellness Kit includes dōTERRA Lifelong Vitality Pack®, PB Assist® Jr, dōTERRA a2z Chewable® and roll-ons – the Touch® line – of the following Frankincense, Lavender, Melaleuca and Peppermint plus doTERRA blends Peace, Cheer, On Guard™, Breathe™ and DigestZen®. This kit is $275.
If you've been to a class and are excited to start sharing the oils and earning income as a Wellness Advocate, it makes sense to jump in and get the Oil Sharing Kit. This kit has two of several oils, 72 sample vials so you can share with friends and clients, an 8-bottle keychain, bottle top stickers and an Aroma Lite Diffuser, which diffuses for up to 8 hours and has an optional light! The cost of this kit is $800. You save $253 over what the items would cost individually, plus you get 100 free product credits.
Please note: No statements on this page or on this website have been evaluated by the Food and Drug Administration. No products named here are intended to diagnose, treat, cure, or prevent any disease.
Monthly Specials
Product of the Month and Monthly Discounts
Every month, doTERRA offers at least one product at a discount and one free product if you place a Loyalty Rewards Program order of 125 PV or more by the 15th of the month.
August promotions
Get a free 5 mL On Guard with your LRP order of 125 PV or more placed by the 15th of the month. Perfect for trips or to give to a friend who could use some Protective Blend in their life! Never go into flu season without On Guard to diffuse!
August Discounted Product
The July discount is 10% off HD Clear Facial Kit
Special 200 PV promo
Get a free 10 mL Manuka Touch and a free 15 mL Litsea when you place an order of 200 PV or more during the month of August. These oils are available only through this promotion! Read more here.
Order at bit.ly/doTERRAMHL
More promo info & ways to stay informed!
Occasionally there are additional special offers, usually for free product with orders of 200 PV or more. Past Decembers have seen promos for free Frankincense with each 200 PV order. Frankincense retails for $93 and has anti-cancer properties in addition to other health benefits and properties that support a sense of spiritual grounding. I recommend you check the doTERRA Facebook page on December 1 to find out if this is happening again in 2018.
Subscribe to my newsletter at bit.ly/JCH-Essentials-email to get an email with monthly updates. I also post newsletters and promos and occasionally extra giveaways on my JCH Essentials Natural Health Facebook page and on the Mindful Healthy Life Facebook page.
And be sure you follow @mindfulhealthy on Instagram for additional pop-up giveaways!
JCH Essentials Natural Health Newsletter archives:
Order at bit.ly/doTERRAMHL
Jessica's Special Offers
I want you to experience the power of essential oils to support your family's health. In addition to anything offered by dōTERRA, I offer a free 20-minute Pathways to Wellness conversation to people who buy oils through me in addition offering additional bonuses in gratitude for you entrusting me to help you on your natural health journey.
Book me to present an Essential Oils 101 class to 10 or more people in Northern Virginia and get free petal diffuser.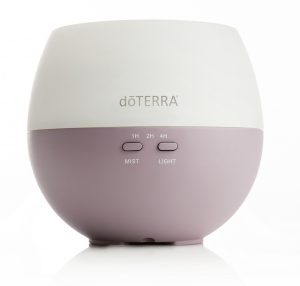 Sign up for the JCH Essentials email list and for monthly news and promos and follow @mindfulhealthy on Instagram for additional pop-up giveaways.
Please also fee free to contact me to learn about samples and other ways to get free products!
Be empowered. Be oiled!
Order today through bit.ly/doTERRAMHL
Any questions? Email me at jessica (at) mindfulhealthylife (dot) com.
I can't wait to be part of your transformation!