Nearly 500 people turned out for the second Moms Clean Air Force Play-In for Climate Action this morning in Upper Senate Park.
The non-profit organization really outdid itself with a wide array of activities and entertainment for all ages, as we'd described in our preview post.
There was hula hooping with Sirkus Dayz,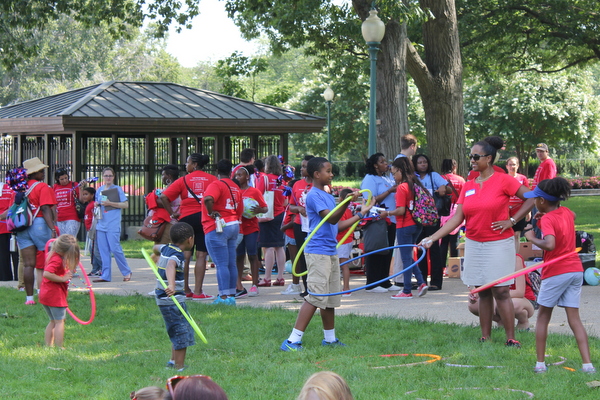 and sign-making with art supplies donated by SCRAP DC.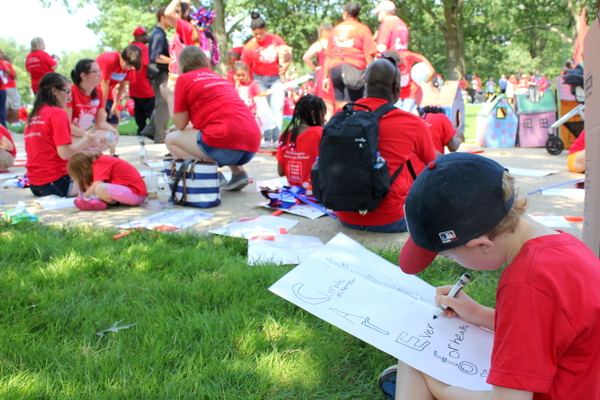 The crowd enjoyed progressive songs by local mom Ms. Cacie,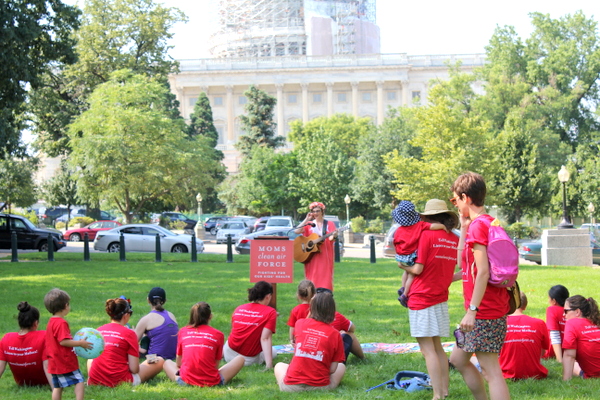 local students TheFourSW,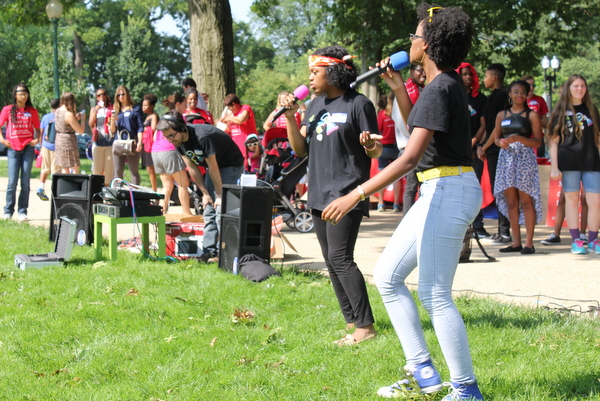 and Baba Ras D, who called on the crowd to "pass the peace" and to remember that "peace begins with me."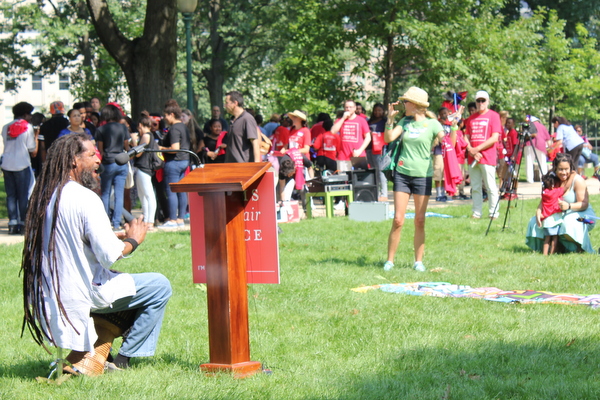 Bodies were moving with Capoeira Angola teacher Troy Thomas and with yoga teacher Amanda Jones of Mama's Wellness Joint in Philadelphia.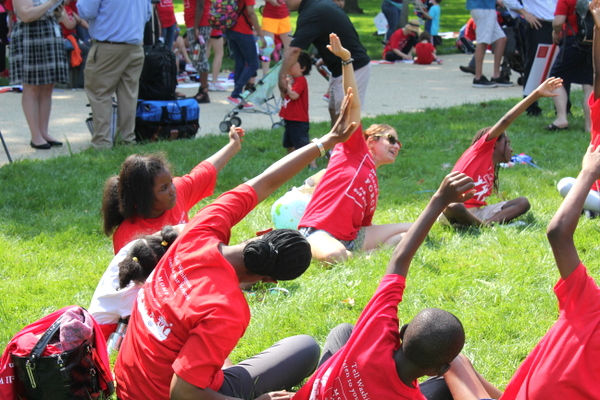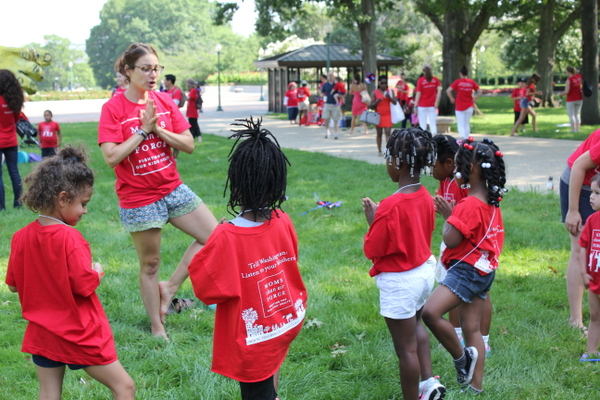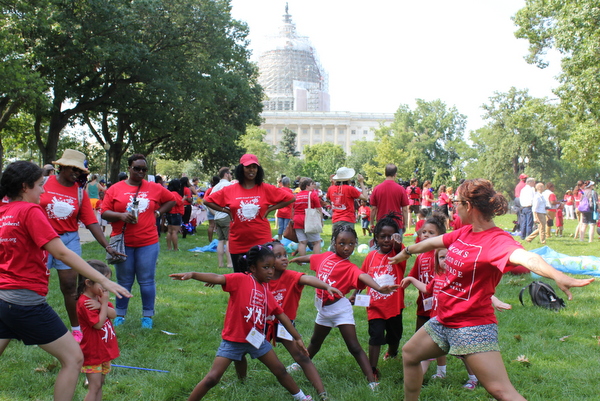 Young ones enjoyed stories with Natalie Cronin, founder of Tinker Tree Care in New York City,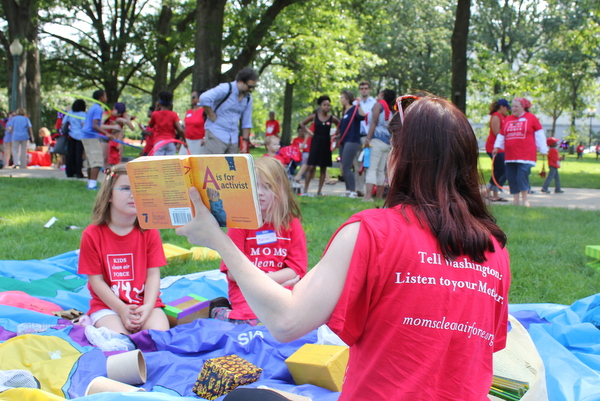 and children of all ages delighted in parachute play.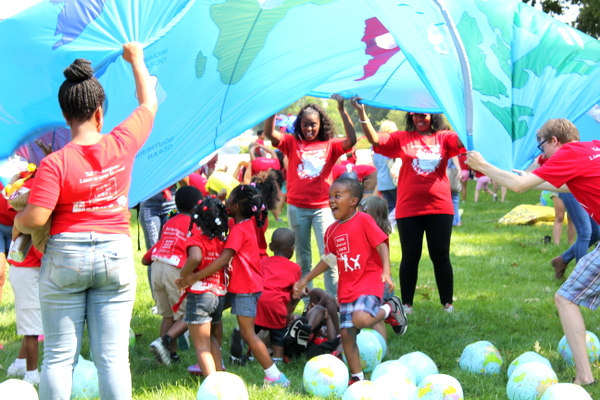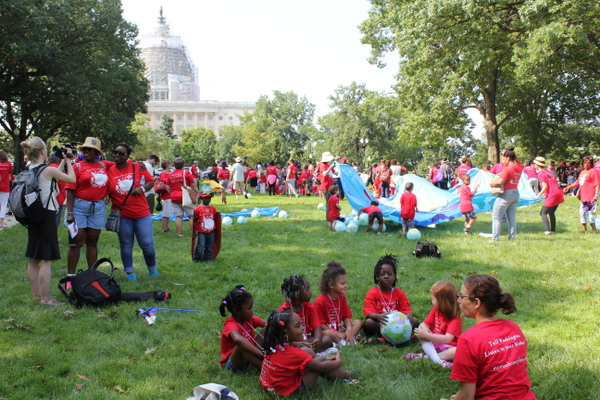 Puppet play and costumes were furnished by Spiral Q.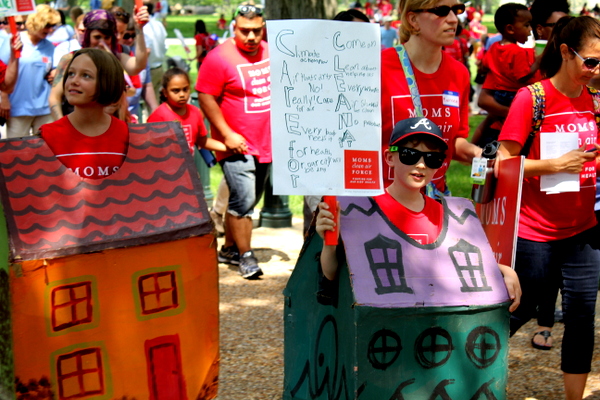 After hearing an original spoken word poem from Osa Obaseki, who leads the performance team at The Sanctuaries, the press conference started. Moms Clean Air Force director Dominique Browning declared that "Love is stronger than pollution."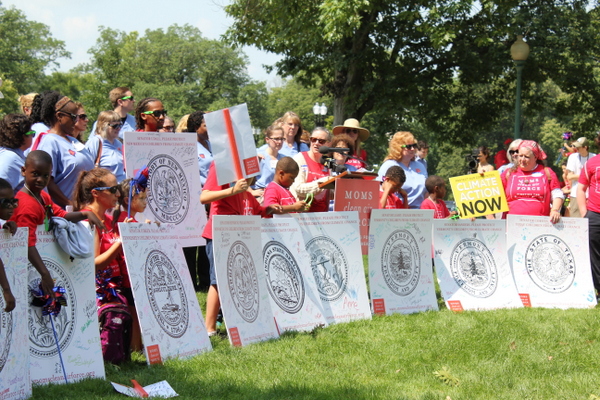 Reverend Gerald Durley told the crowd, "We are the face of change!"
CNN political contributor Maria Cardona said that Hispanic children are 60% more likely to get asthma than children of other ethnic groups and 40% more likely to die of asthma.
Blogger Laura Burns was brought to tears sharing how much she wanted to be a soccer mom but climate change with longer pollen seasons has robbed children of the simple pleasures of playing outside.
Reverend Dr. Yvette Griffin of Detroit shared that her 13-year-old granddaughter Ariana had a severe asthma attack that, despite medication, landed her into a coma for a year and a half before she went into cardiac arrest and died.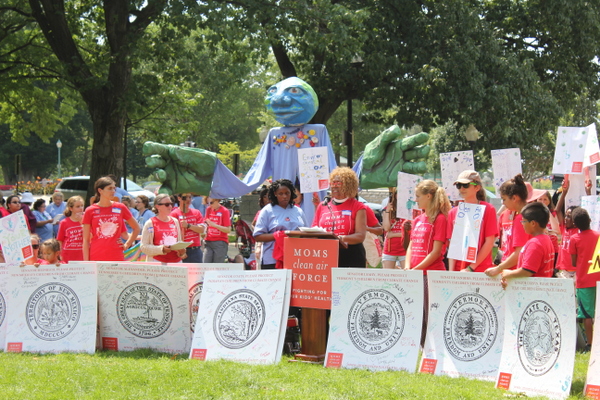 She called for support for America's Clean Power Plan and updated smog standards. She called on participants to tell elected officials to protect our children. Caring for people and caring for the environment not mutually exclusive; they are the same thing. "This is a matter of life or death," she said.
The crowd also heard from nurse-midwife Katie Huffling, Sarah Jane White of the Navajo Nation, Angela Alfaro of Colorado Latino Forum and sea level rise expert Nicole Hernandez Hammer.
After the press conference, attendees marched to the Capitol.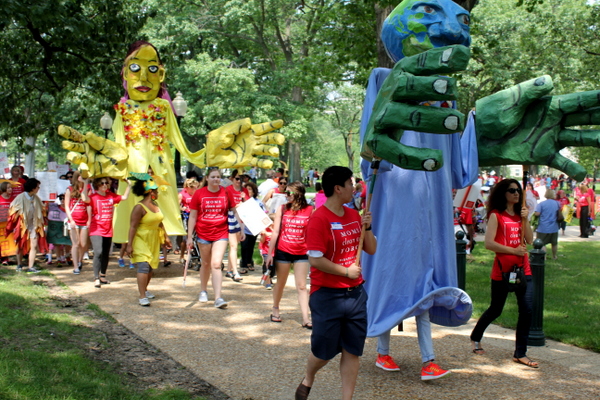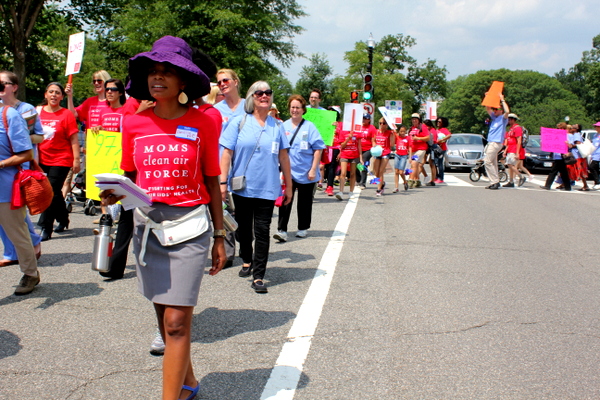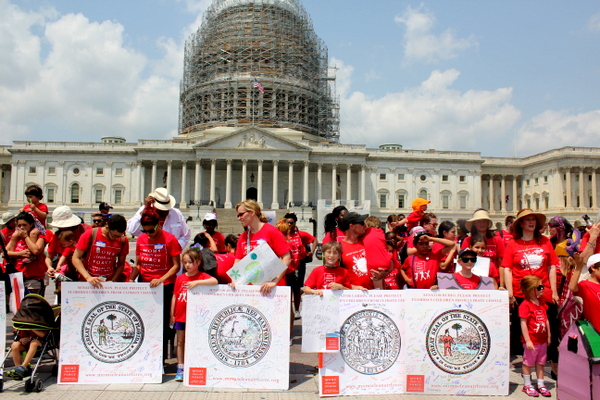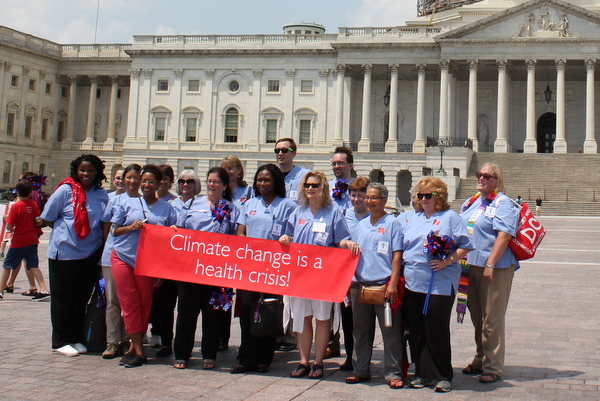 Groups of attendees then met with members of Congress in their offices.
The event was certainly worth changing my travel plans to attend! My children got the chance to hear about important issues and to put their health into the context of the health of the planet. I hope when they are older and we don't have time constraints, they can join to lobby U.S. members of Congress like we did Virginia legislators at the Virginia Mama Summit, one of 15 Mama Summits held this spring by Moms Clean Air Force.
For more coverage of the play-in, see the Moms Clean Air Force website and the organization's Facebook page.
Update 7/9/15:
Click here for links to other press coverage of the play-in
Click here to listen to audio of the press conference