Rise Well-Being Center is a unique new facility in Reston, Virginia offering movement and mindfulness classes, healing arts and energetic therapies, and an indoor opportunity to connect with nature.
Rise opened March 1 and is the brain-child of Lisa Goodwin. Its tagline is "nature. balance. peace."
Lisa got the idea for opening a healing center in 2014 during a church retreat. The project began to take shape as she shared with friends and other healers who contributed to her vision.
Knowing that nature heals, Lisa wanted to create an opportunity for people to be in nature even if they could not get outdoors. This is what inspired the open space you see when you first walk in to Rise.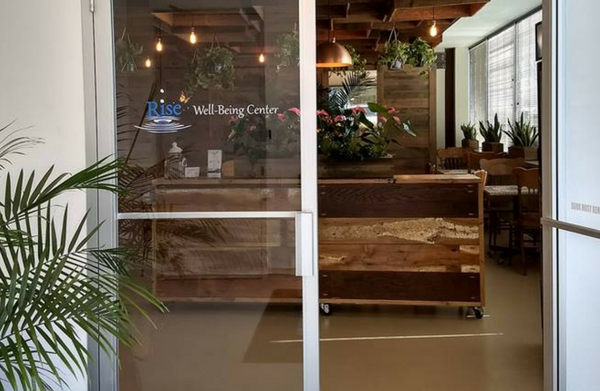 Filled with natural light, the room is furnished with reclaimed wood and tables with artistic mosaics plus trees, plants and a fountain. "People are inherently healed by nature," Lisa said. Even being in the vicinity of a tree can make a difference in someone's well-being.
The front nature space, or indoor garden, opens to the main movement room.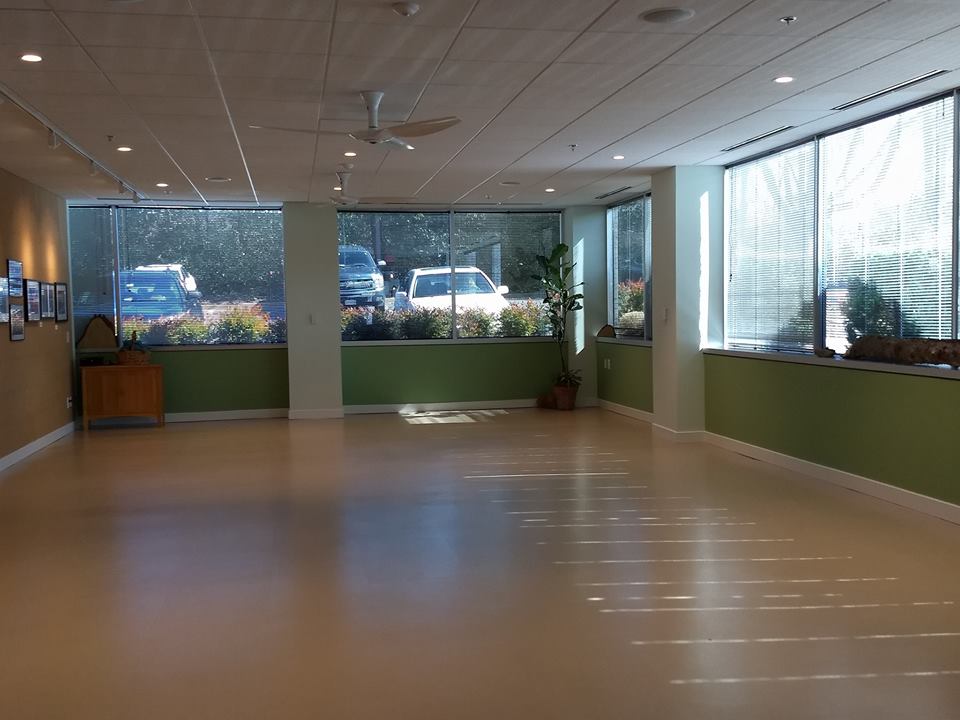 Daytime movement classes are geared at workers in the nearby office complexes, to people, who, Lisa says, "get in car in morning and sit all day at workplace and never have interaction with a tree, a flower, a rock."
The idea is to give office workers a place to do a 30-minute gentle yoga or "Street Clothes Stretch" class or participate in a meditation or take a nap then have a healthy lunch from raw foods caterer Puree Artisan Juice Bar while soaking in the healing powers of nature. They can then return to work refreshed.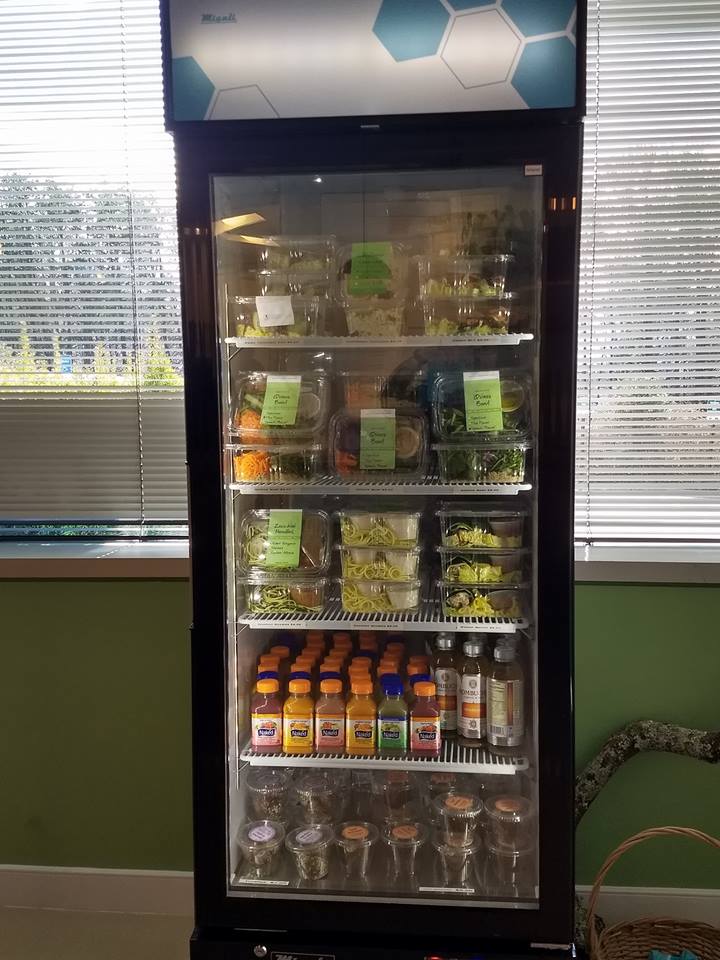 Rise also offers Qigong, Nia and, several yoga classes and many more movement class options. The more intense movement classes are offered in the evenings.
Visit the Rise schedule for daily class offerings.
Many of the behind-the-scenes elements of Rise also contribute to its peacefulness. In order to limit visitors' exposure to Electro Magnetic Frequencies or EMFs, the space does not offer wifi and is a cell-phone-free zone.
Affirmations were written on the floor of the space before construction began, and healing crystals are also included in the décor.
Lisa used as many eco-friendly materials as possible including many recycled items, and many items from US based small family businesses. See her list of resources on the Rise blog.
The 3,500 square foot space also has a classroom space for Lunch & Learn workshops and a meditation room.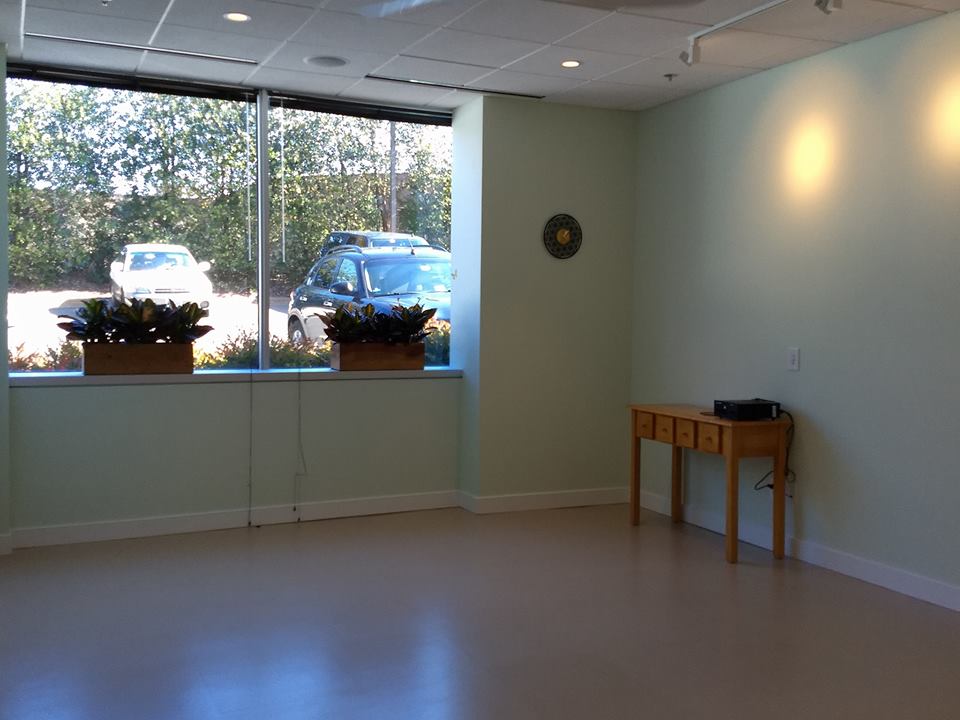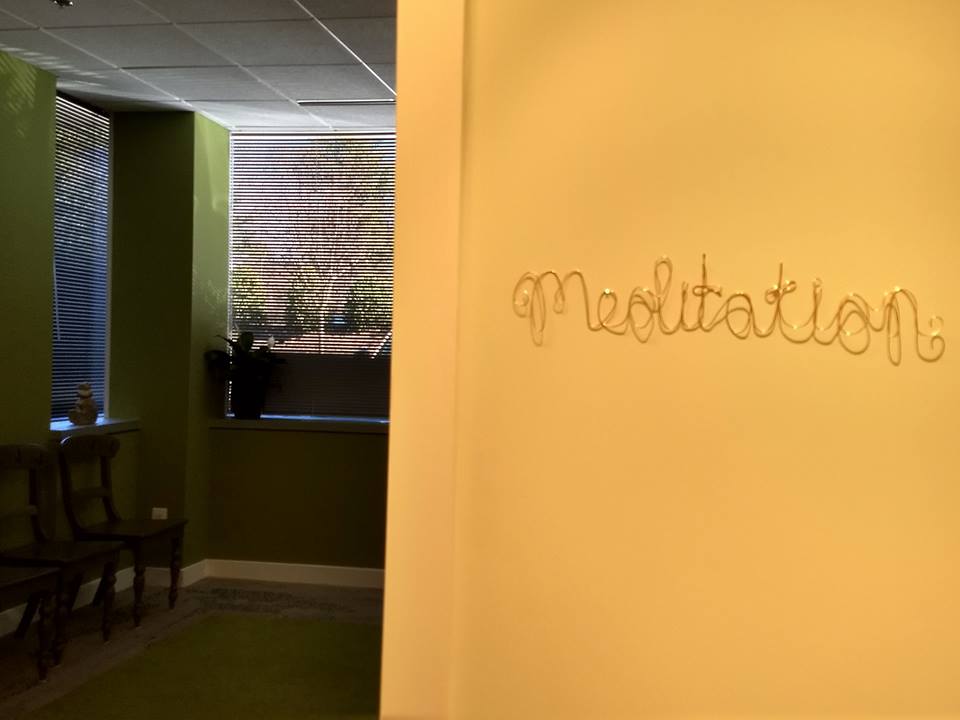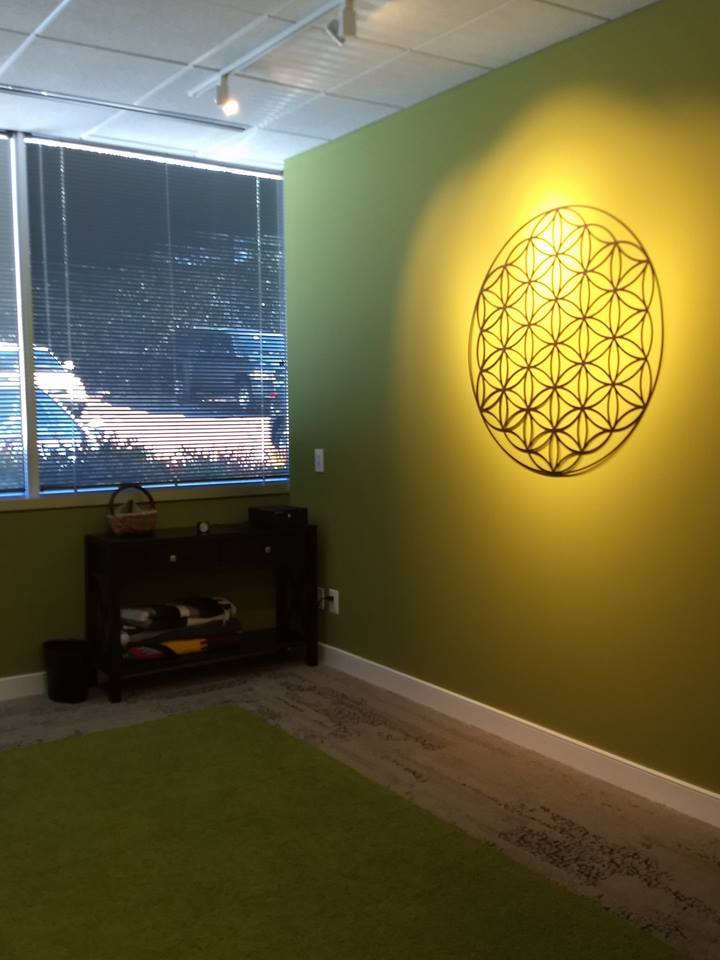 Rise offers wellness classes that teach about what Rise calls "whole being health" to give people many tools to support their wholeness.  Lisa wants Rise to be both an experience and a place of learning."  There are several different meditation class offerings. Wellness classes include "Breath: The Foundation" and "The Wonderful World of the Vagus Nerve." Visit the Rise website to learn more about all of its class offerings.
Several smaller rooms offer space for healing arts and energy work one-on-ones in several different modalities, including Reiki, biofield tuning and healing touch. There's even a nap room that can be reserved ahead. All rooms are furnished with natural elements.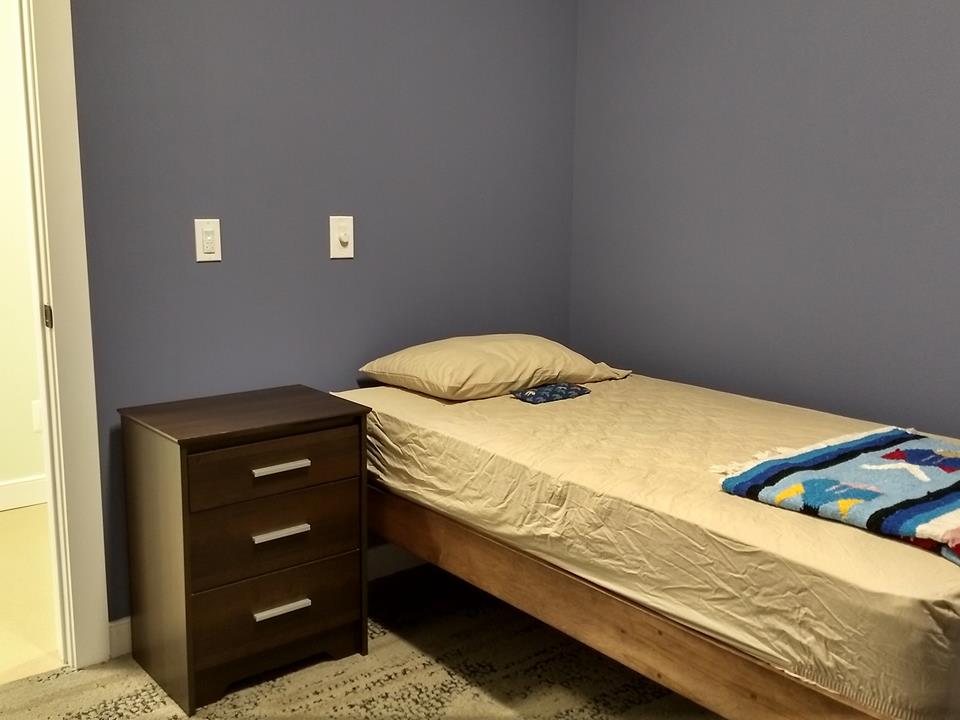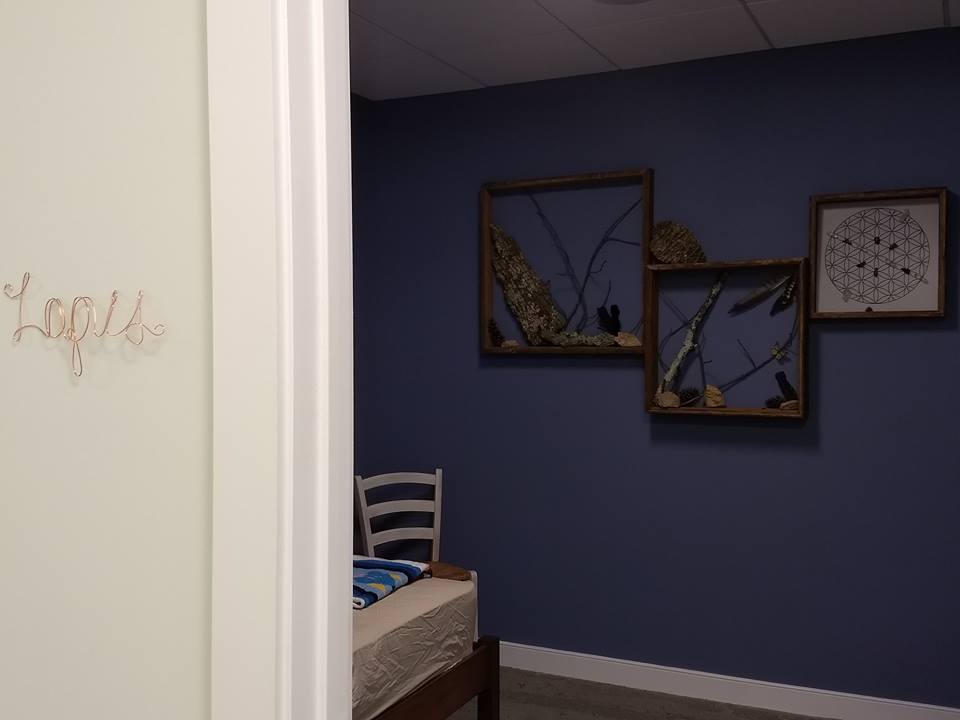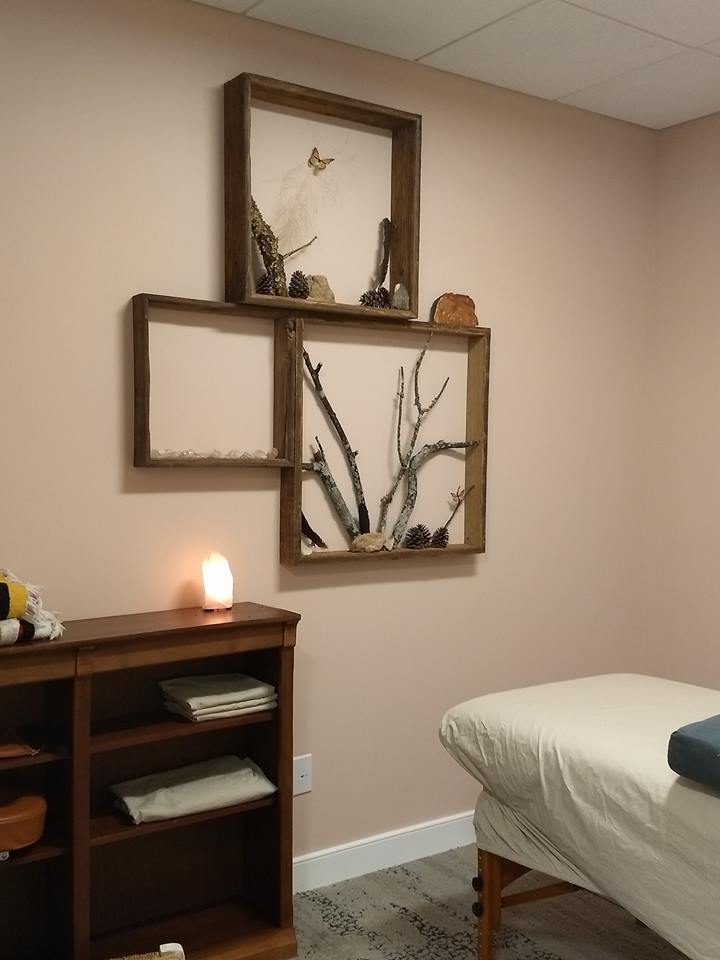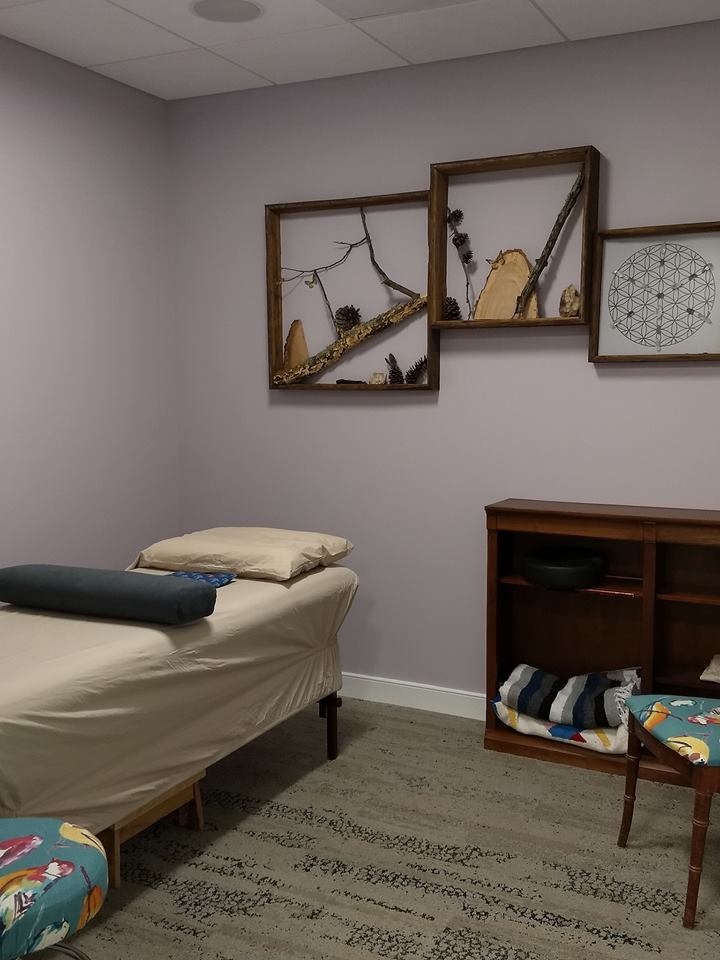 There is a shower available in one of the bathrooms.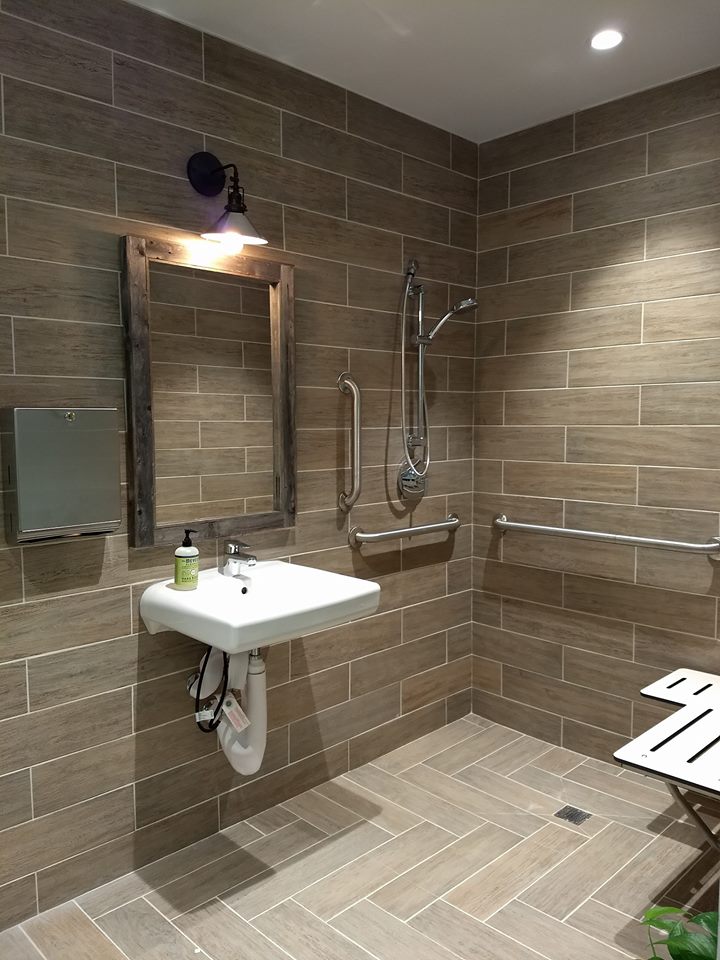 Lisa's goal is for members to come at least two or three times a week to participate in a class that will help them feel better immediately or to take a class or workshop that will give them tools for cultivating long-lasting well-being including breathing techniques for stress and fatigue.
She also wants to create a sense of community where people connect during classes and over lunch.
There's a lending library in the common area as well as some items for sale in addition to the catered food.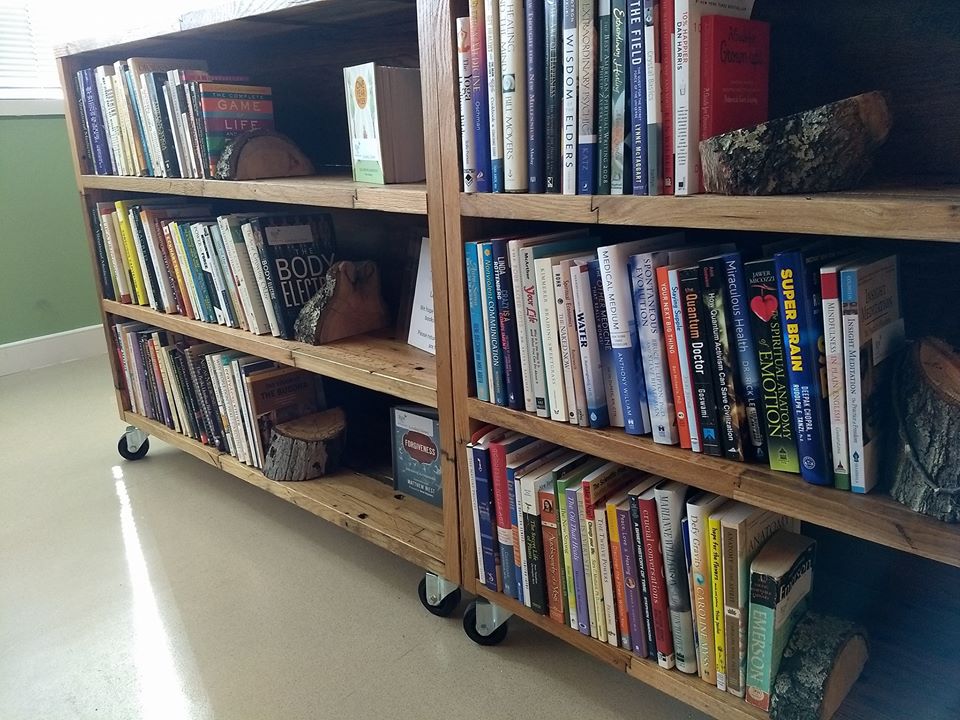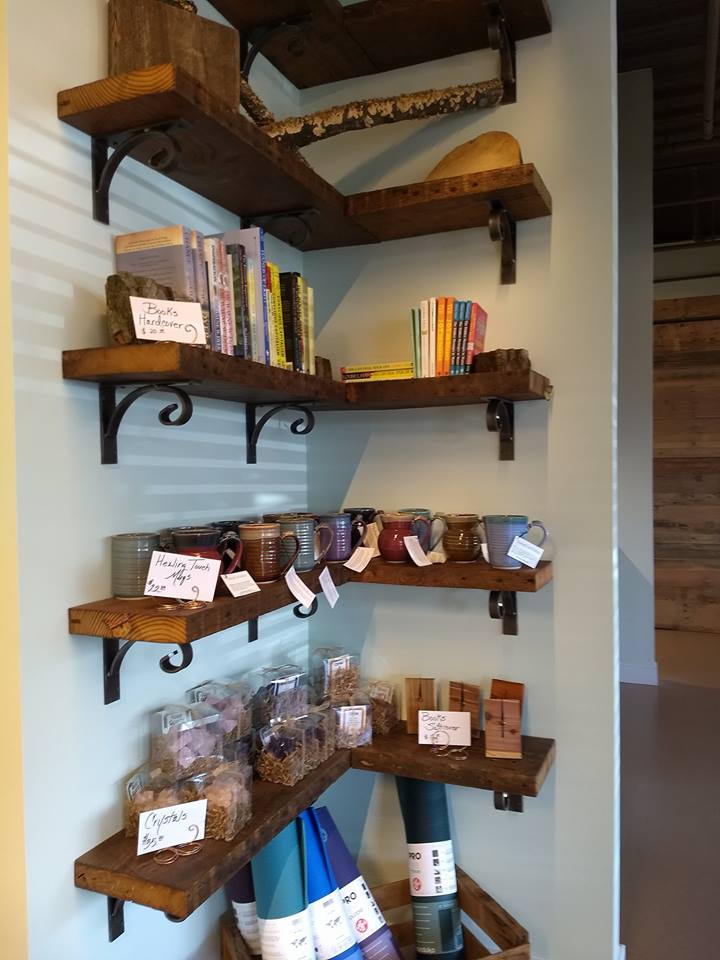 Grand Opening Membership specials start with the Monthly Member Plus that includes one one-on-one session for $135. The normal price for a one-month membership without the extra session is $125. Three-month and six-month options are also available.
Everyone is invited to one complimentary day of unlimited access and classes at their convenience during this Grand Opening period. New Member Two-Week Trial 
memberships
are $59. Details
here
.
Evening concerts, talks and movie nights will be open to the public for a small fee or donation.
View my footage of Lisa telling the Rise story in the indoor garden here and check out my full video tour of Rise here.
To learn more and stay connected, visit the Rise website at risewellbeing.center and follow Rise on Facebook.
All photos copyright Jessica Claire Haney for Mindful Healthy Life.
Disclosure: I attended a media preview event of Rise where I was offered lunch and a handmade mug at the end of the tour. I received no other compensation for this post. All opinions are my own.

Jessica Claire Haney is the founder, publisher and editor of Mindful Healthy Life and the author of its Guide to Holistic Family Living in Metro DC. Jessica volunteers on issues related to wellness in public schools and was the founder of the Arlington/Alexandria Chapter of Holistic Moms Network. A writer working on her first novel, Jessica offers writing, editing, and consulting services.  Learn more at JessicaClaireHaney.com and in Jessica's Mindful Healthy Life Q&A.  Jessica is a Beautycounter consultant and a doTERRA Wellness Advocate. Follow Jessica on Facebook at MindfulHealthyLife, on @Twitter @MindfulHealthy and on Instagram at @mindfulhealthy. Jessica's personal blog is Crunchy-Chewy Mama, on Facebook at CrunchyChewyMama and on Twitter @CrunchyChewy.