The three Northern Virginia area chapters of Holistic Moms Network that have been meeting in Arlington/Alexandria, Burke/Springfield and Fairfax are merging into one superchapter to launch January 13, 2020.
The new location is room 7 of Little River Church of Christ at 8410 Little River Turnpike in Annandale, VA. Monthly gatherings open to the public will take place the second Monday of the month at 7:00 p.m.
In addition to the the monthly gatherings with speakers and discussion topics, the merged chapter will continue to offer regular Nature Playgroups in addition to regional Moms Nights Out, journal clubs, farm visits and other activities for members.
The new chapter kickoff on January 13 will be a chocolate social. Go to bit.ly/HMN-Jan13 for details.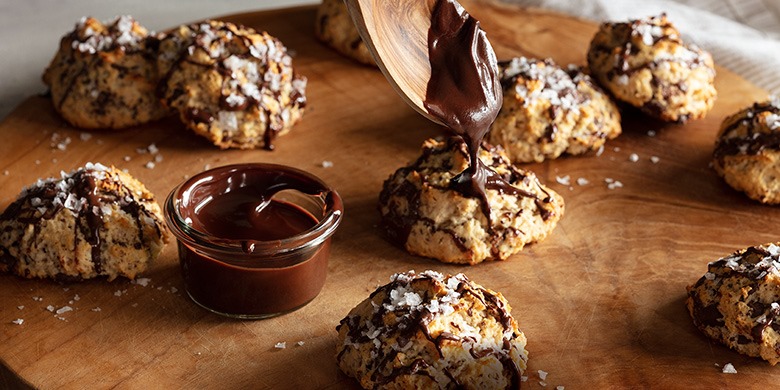 The final meeting in Arlington will be a solstice potluck with vision boards and make-and-take custom essential oil room sprays from Frontier.
Note that the normal third Thursday date had to be changed due to a conflict at the host church and will now take place at 7:00 p.m. on Tuesday, December 17. Details at bit.ly/HMN-Dec17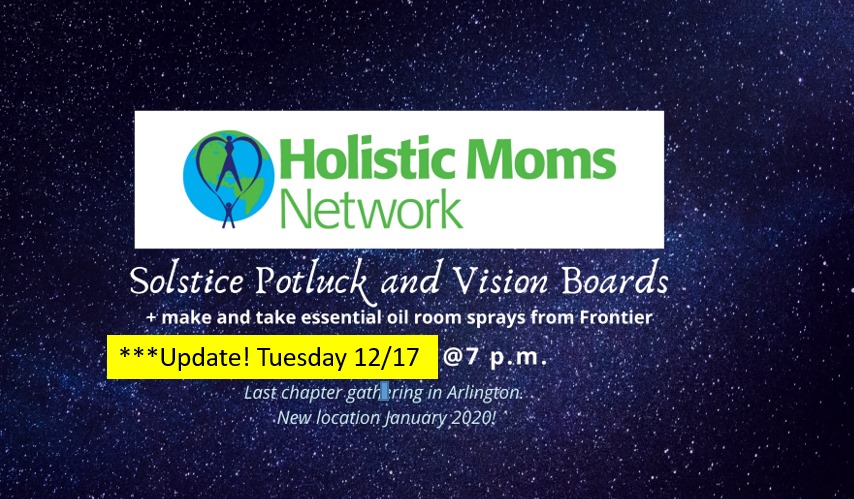 Holistic Moms Network is a national non-profit organization formed to support families in their natural lifestyle choices. There are HMN chapters around the U.S.
Mindful Healthy Life founder Jessica Claire Haney founded the Arlington/Alexandria chapter in 2009. Read this profile of the Arlington/Alexandria chapter with a recap of its many meetings and activities written on its 9-year anniversary.
Also see this commemoration of the original Northern Virginia chapter on the occasion of its 10-year anniversary in 2018.
Mindful Healthy Life is an in-kind local sponsor of Holistic Moms Network.
For more information about local HMN chapters, visit the Mindful Healthy Life page for DC-area HMN chapters.

Jessica Claire Haney is the founder, publisher and editor of Mindful Healthy Life and the author of its Guide to Holistic Family Living in Metro DC. A mother of two, Jessica founded the Arlington/Alexandria Chapter of Holistic Moms Network and volunteers on school wellness issues. Follow on Facebook at MindfulHealthyLife, on @Twitter @MindfulHealthy and on Instagram at @mindfulhealthy. A writer working on her first novel, Jessica offers writing, editing, tutoring and consulting services. Learn more at JessicaClaireHaney.com. Jessica's personal blog is Crunchy-Chewy Mama, on Facebook at CrunchyChewyMama, Instagram at @jessicalclairehaney and on Twitter @CrunchyChewy.