We are so excited to have released our first eBook to help parents in Metro DC find the resources they need to be healthy and well!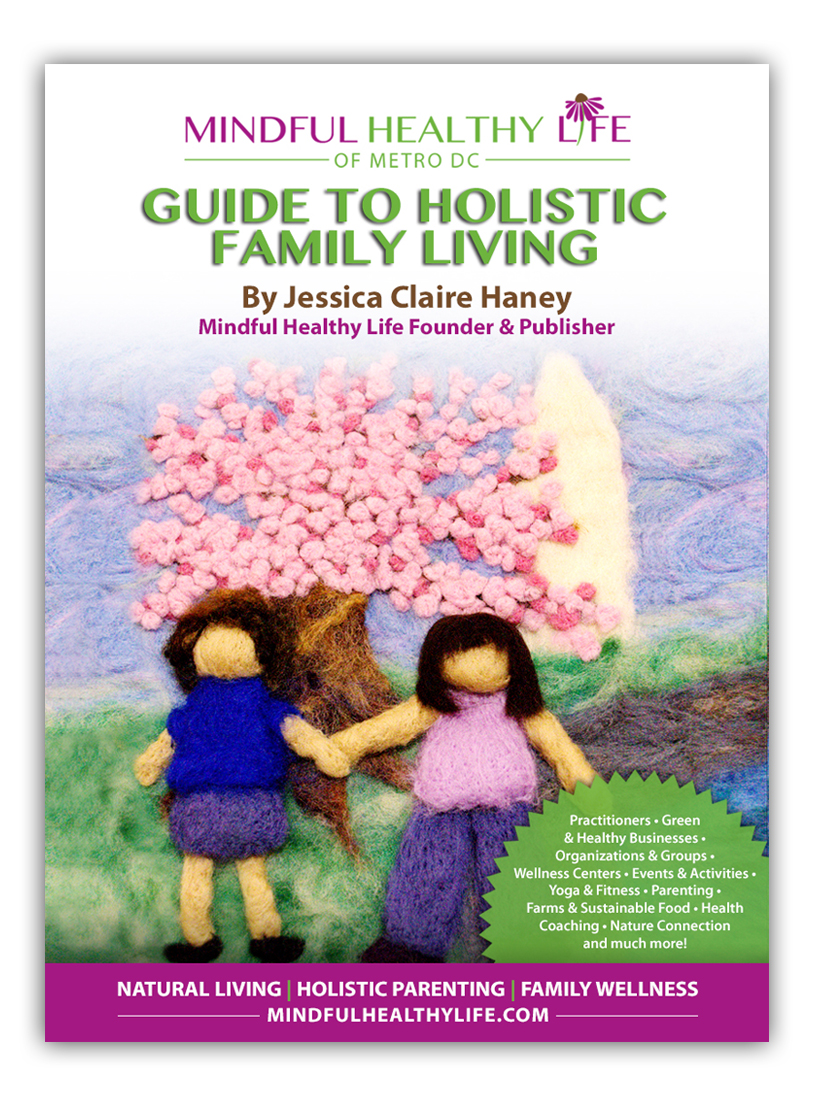 Our resource directory is already a tremendous source of information for parents. Now we've packaged it up in one easy-to-read eBook and have added lots of other terrific information on annual events, places to check out, activities to try and other goodies.
We did a soft release of the eBook in December and now have it available for FREE download for anyone who has subscribed to our email list. The next updated version will drop shortly after Earth Day.
Not on our email list yet? Sign up here! It's free!
Subscribed but haven't gotten the March version? Email jessica (at) mindfulhealthylife (dot) com to request the subscriber download link.
We appreciate all the great feedback we got from our feedback survey. The next revision will be released the week following Earth Day.
We'll be seeking additional partnership support with increased visibility for the fall edition.
How can you be sure your business or organization is in the eBook?
New additions for the April edition are now closed, but you can still get into our online resource directory and ensure a spot in any future eBook editions. Enter yourself into our online resource directory! Click on "Submit a Listing," the left-most green button and put in your details. Then you'll be in our system!
The one-time fee for new listings is just $25.
You read that right – one-time fee. No annual renewals! It's a tiny investment for great exposure!
Go ahead and put your listing into the system. We will invoice you and keep the listing active as long as we receive payment within 30 days.
Want more exposure?
Enhanced Listings offer:
live links in the description and more images/logos in your online directory listing
preferred placement so your online listing appears above others listings, ahead of the alphabetical start
listing in bold and inclusion of a small logo with your listing in future editions of the eBook
additional Thank You page mention at the front of future editions of the eBook
An Enhanced Listing costs just $50 for new listings. Those who were previously in our directory can upgrade for just $25.
Enhanced Listing fees are good for life on the website and for the 2016 and 2017 editions of the eBook. All levels of partnership with Mindful Healthy Life include the benefits of Enhanced Listings and more, so consider upgrading to a partner for more exposure!
Online edits cost $10 each time. Partners at the Lavender level or higher get free edits, within reason.
Want even more exposure?
Want to partner with us to enhance your exposure on our site and in the e-book? Check out our Partnership Opportunities for more on how we can work together. Partners get a blog post about them, social media shout outs, listing on our partners page, and more!

Businesses who partner with us at the "Lavender" level or above can offer our readers a special discount that will be listed in future editions of our eBook and can also be listed on our online partner page. For details see our Partnership Opportunities page.
For more information about other ways to collaborate, including event promotion, sponsored posts, guest posts and expert content columns, see our Work With Me page.