Natural-minded parents in Metro DC want resources, opportunities and connections that align with their values.
Mindful Healthy Life connects parents to the best the DC area has to offer for health & wellness, mindful parenting, and eco-friendly activities. 
Explore these unique exposure opportunities for your business, organization or brand!
Make sure local parents know what you have to offer!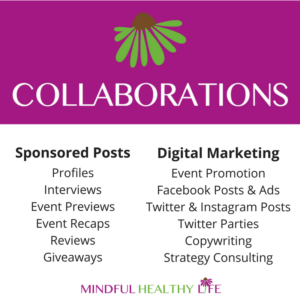 Services include:
Read on for more details and let us know how we can work together!
Email jessica (at) mindfulhealthylife (dot) com to set up a conversation to discuss our collaboration!
Event Promotion and Sponsored Posts
Event Promotion
Promote your Metro DC parenting or healthy living event on Mindful Healthy Life

Calendar listing and listing in our seasonal roundup of events blog post.

Boosted Mention on our Facebook page

Promotional Blog Post to run before an event

Event Recap Blog Post to run after an event

Twitter & Instagram posts & tags

Twitter parties

Reviews, Profiles & Giveaways

Copywriting and Strategy Consulting
Blog post fees vary per length of piece, size/scope of event, Facebook Boosting and other factors.
Request a Rate Sheet:  jessica (at) mindfulhealthylife (dot) com.
All event blog post packages must include at least one complimentary admission for Jessica or a writer for Mindful Healthy Life and an additional admission for events that run longer than five hours.
Click here for our FAQ explaining the difference between a promo piece and a recap piece.
Sponsored Blog Posts
Promote your or healthy living product, service, organization or business on Mindful Healthy Life
Sponsored Blog Posts for a business, practitioner, organization, service or product are intended to promote engagement with a brand. A Sponsored Post might:
explain who you are and/or what you do
describe a new service or space
review a new product
Sponsored post prices vary depending on your needs and the resources necessary to complete the piece.
Options:
You write the post and provide images
You answer questions for a Q&A post and provide images
We write the post
Request a Rate Sheet:  jessica (at) mindfulhealthylife (dot) com
 Publication of Guest Posts by Content Experts
 Mindful Healthy Life gives you a wider platform!
Do you want to share your expertise beyond your own website? Know you'll never keep up your own blog? Mindful Healthy Life can help you get your message to the people who want to hear it!
Show the community what you know through a guest post. Let your followers see that you are real person who is accessible and approachable.
Even if you already have a blog or articles on your site, anything you publish there is on your own site, which never feels the same to a potential client/customer/patient as when she or he sees you outside your "home" and sees you contributing to a community resource.
Content experts get a two-sentence bio at the end of each post that may include links and social media platforms.
Posts should be 400-1200 words and include several quality links.
Email to request pricing for Content Expert columns: jessica (at) mindfulhealthylife (dot) com
For more information on event promotion and sponsored & guest posts, see the FAQ page
Partnerships & Sponsorships
Many thanks to our community Partners for their support of this site.
Mindful Healthy Life is no longer accepting new partnerships.
Inquiries about site sponsorship or acquisition may be directed to jessica (at) mindfulhealthylife (dot) com.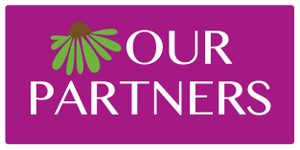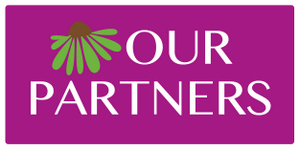 Consulting and Strategy Services
Looking for consulting services to get support with writing, event promotion or marketing and outreach strategy?
Do you need additional support in crafting your message or reaching your desired audience?
Jessica Claire Haney, Mindful Healthy Life Founder, Publisher and Editor, offers a variety of content and strategy consulting services, including
media and marketing strategy
brand advising
event promotion
blog coaching
writing coaching
copywriting
editing
proofreading
To learn more about these services, visit JessicaClaireHaney.com or email jessica (at) mindfulhealthylife (dot) com to request a rate sheet.