The Northern Virginia chapter of Holistic Moms Network was the first chapter of the national organization to open in the Metro DC area, in 2008. On Tuesday, March 13, the chapter is celebrating 10 years with an anniversary party with food, fun and prizes.
The party begins at 6:30 p.m. and takes place at the chapter's regular meeting location, Fairfax Church of Christ.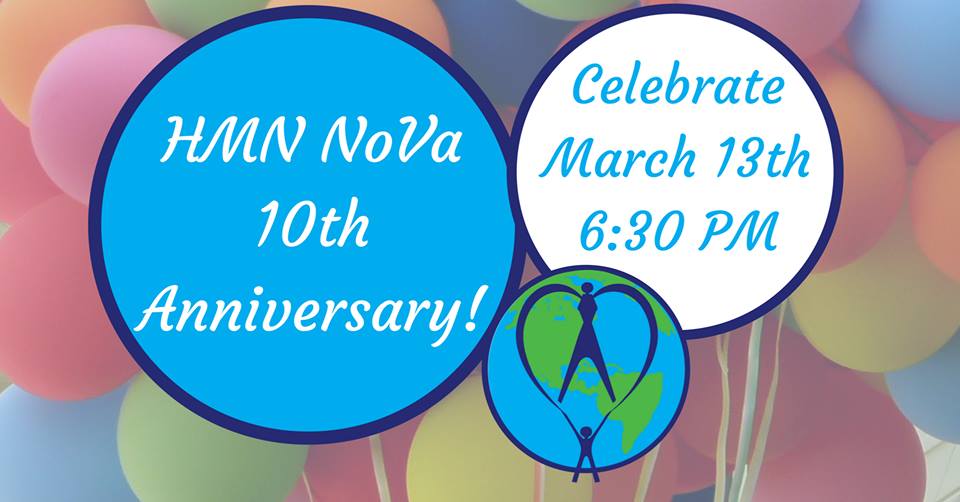 Adult guests will receive complimentary raffle tickets for array of prizes from Norwex, SavvyRest, Hypnobabies, local holistic practitioners and more.  Each member will get five tickets and each visitor will receive one ticket.  Additional tickets will be available five for $5 with all proceeds benefitting the chapter.
There's a photo of the Mindful Healthy Life donation with doTERRA and Beautycounter products plus books & other goodies in a comment on this Facebook post.
I first learned about Holistic Moms Network from this 2008  "Non-Toxic Tots" Washington Post article featuring Northern Virginia chapter founders Laurie Cunningham and Alexa Hutchins.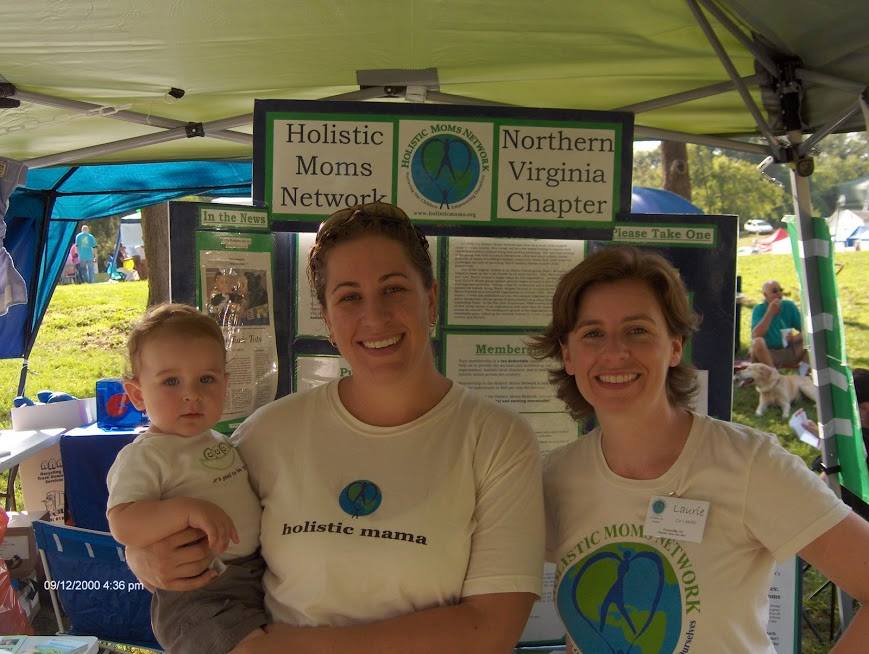 Holistic Moms Network, a national non-profit organization, was founded in 2003 to support parents in their natural lifestyle choices. HMN has chapters across the country including several DC-area chapters. All groups hold monthly meetings and have member online communities. The Northern Virginia chapter has had a plethora of other opportunities for connection over the years.
In addition to hosting over 100 monthly meetings, often with a guest speaker or a panel discussion, the Northern Virginia chapter has also held regular playdates and activities, preschool co-ops, journal clubs, Moms Nights Out, holiday celebrations and many more activities for members.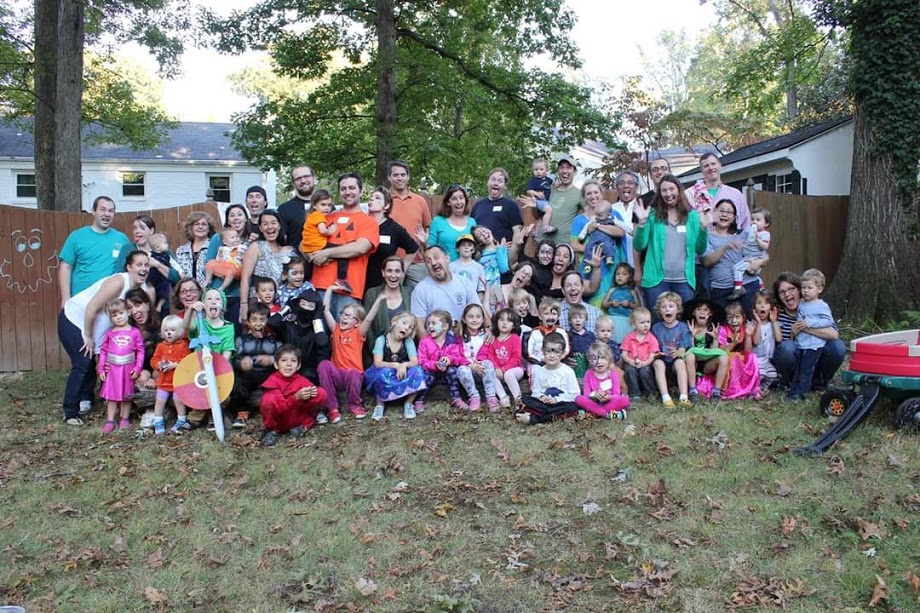 Monthly meetings of the Northern Virginia chapter have included talks on homeopathy, secrets to better sleep, pelvic floor health, organic gardening and composting, holistic dentistry, self-care, labor & birth, family yoga, beekeeping, greening your home, native/invasive species, acupuncture, ayurveda, wireless safety, Waldorf & Montessori education, babywearing, cloth diapering, homeschooling, osteopathy, thyroid health, menstruation to menopause, Reiki, Emotional Freedom Technique, various approaches to nutrition and coooking, holistic physical therapy, simplicity parenting, herbs, essential oils, meditation and much more.
If you've never made it to a meeting, Tuesday night's party is a great opportunity to check out this terrific and supportive group and have a lot of fun, too! Share the Facebook event: facebook.com/events/330372904126871.
Current Northern Virginia chapter leaders are Andrea Velosa Stevens, Pamm Werthman Fontana, Alexa Hutchins and Melissa Gibbs Smith.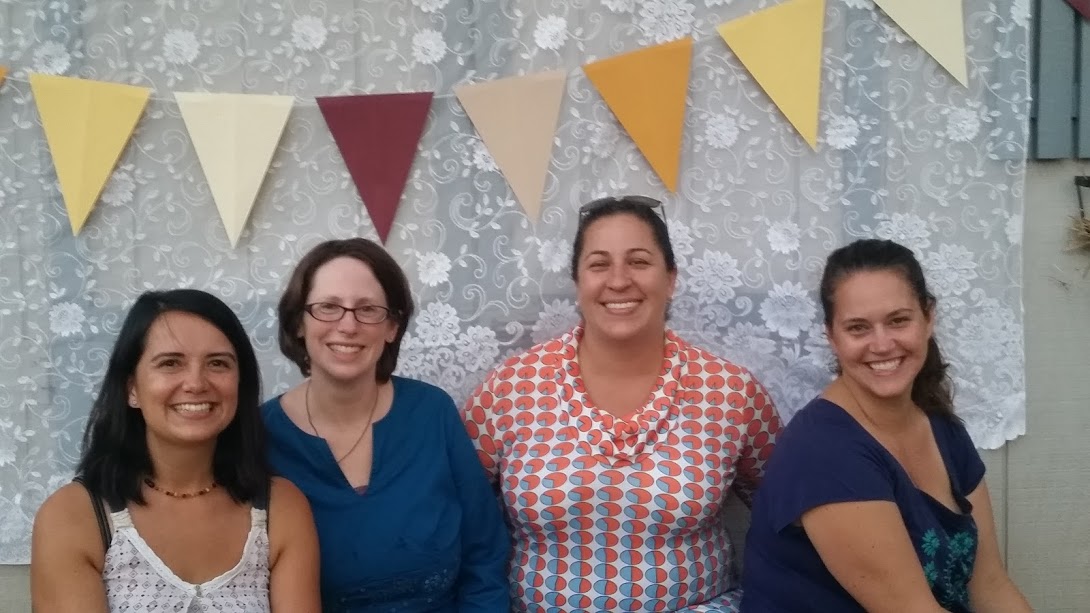 Contact the leaders through their contact page or at hmnofnova (at) gmail (dot) com.
To learn more, visit the chapter on Facebook at facebook.com/HMNNOVA and on its official chapter page at chapters.holisticmoms.org/chapters/va-northern.
The national organization website is holisticmoms.org.
*Holistic Moms Network is not affiliated with any church.
Photos courtesy of HMN of NoVA.
Mindful Healthy Life has an in-kind partnership with Holistic Moms Network and is a local sponsor of HMN's DC-area chapters.

Jessica Claire Haney is the founder, publisher and editor of Mindful Healthy Life and the author of its Guide to Holistic Family Living in Metro DC. Jessica volunteers on issues related to wellness in public schools and was the founder of the Arlington/Alexandria Chapter of Holistic Moms Network. A writer working on her first novel, Jessica offers writing, editing, and consulting services.  Learn more at JessicaClaireHaney.com and in Jessica's Mindful Healthy Life Q&A. Follow Jessica on Facebook at MindfulHealthyLife, on @Twitter @MindfulHealthy and on Instagram at @mindfulhealthy. Jessica's personal blog is Crunchy-Chewy Mama, on Facebook at CrunchyChewyMama and on Twitter @CrunchyChewy.