Join Mindful Healthy Life on May 13 at Alexandria's Beatley Library for Heroes for Moms: Blood Drive & Maternal Health Event.
The Hope for Accreta event we wrote about last year has been renamed and expanded to include programming for parents in addition to the kids' activities and blood drive, all in the name of raising awareness about maternal health and supporting mothers.
Mindful Healthy Life is pleased to partner with Heroes for Moms: Blood Drive & Maternal Health Event. I'll be speaking at 2:30 and offering some great giveaway items!
Complete details about the event can be found at heroesformoms.com. Here's a sampling of what to expect at the event, which runs 10:30 a.m. to 3 p.m.
Kids' Activities
Crafts for Mother's Day: Arts on the Horizon, a nonprofit theatre company that provides high-quality performances and education programs for young people ages 0 to 6 years old and their families, will provide materials for kids to create a special card for their moms for Mother's Day.
Dress Up: Unbox The Booth will provide an open photo booth to take photos of you and your kids dressed up as your favorite superhero and share your favorite blood donation or thank you message. We'll have lots of superhero props to choose from. This will be fun!
Opportunities to Learn and Give
Donate Blood: Appointments and walk-ins are available between 10:30 a.m. and 2:30 p.m. Check out more info here.
Meet Survivors: Mothers and survivors from the Hope for Accreta Northern Virginia Chapter, a charitable foundation that provides research and support for Placenta Accreta, Increta and Percreta patients and survivors, will be in attendance to share their personal stories of why blood donations are so important and to thank those who give the gift of life.
Donations For Moms and Kids in Need: My Grandmother's House, a nonprofit which helps families in need with young children in rural Virginia at no cost, will be collecting gently-used clothing, diapers, toys/books, supplies & baby equipment. Clean out your closets and help others in the area!
Table Talks
Pull up a chair at the table and listen in to learn more about these important maternal health topics and the resources available to women and moms today for self-care and overall wellness. It's important for mothers at all stages of life to learn to fill their own cups so they can model healthy habits for their children and so that they can be present and available – not depleted and distracted – as parents. Presenters will allow plenty of time for questions and conversation.
For complete details about each topic, visit heroesformoms.com/speakers.
 
Giveaways
There are a lot of great giveaways including the two I'm offering:
1) Essential Oils & books
The essay collections Have Milk Will Travel Adventures in Breastfeeding
 and Birth Writes: A Collection of Real-Life Birth Stories include pieces by me, Jessica Claire Haney, and are paired with several doTERRA Certified Pure Therapeutic Grade essential oils and related products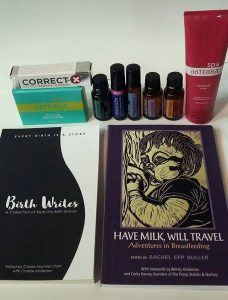 Lavender
Wild Orange
Balance grounding blend
Clary Calm women's blend
Peppermint Touch roller
Passion lotion
Bergamot Spa soap
Correct-X healing ointment
2) Snuggle Me Organic infant sleeping pillow + books & baby goodies
Snuggle Me Organic is a super soft and snugly infant sleeping pillow. We met this terrific company last year at MommyCon and are thrilled to be able to give away one of these terrific pillows along with a few other goodies for a new mama: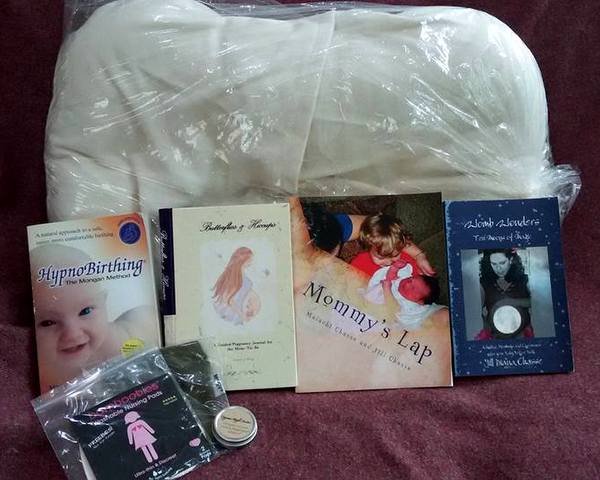 Books
Goodies courtesy of Sacred Living Movement Northern Virginia
Check out the other giveaways listed here.  Winners will be drawn at 2:45 p.m. You need not be present to win.
This page contains affiliate links.

Jessica Claire Haney is the founder, publisher and editor of Mindful Healthy Life and was the founder and a longtime leader of the Arlington/Alexandria Chapter of Holistic Moms Network. Jessica is a writer and editor who is working on her first novel. Find information about her writing, about the editing and business consulting services she offers, and about her upcoming spring 2017 appearances at local events at JessicaClaireHaney.com. Jessica also volunteers on issues related to wellness in public schools. Her personal blog is Crunchy-Chewy Mama, on Facebook at facebook.com/CrunchyChewyMama. For more information, see Jessica's Mindful Healthy Life Q&A.