Mindful Healthy Life was thrilled to be a part of MommyCon DC 2016 at the DC Convention Center on July 23. With more than a thousand attendees and more than 50 awesome exhibitors, it was an amazing and inspiring day full of workshops, discussions and terrific shopping with brands and businesses moms can feel great about!
At the Mindful Healthy Life table, we loved connecting with parents and giving them a little slice of nature in the form of fresh lavender and mint with cards and sticky notes with our new mantra:
"Breathe. Smile. Love. Repeat."
We are just getting started with a Cafepress store with this slogan. Let us know what you'd like to see there!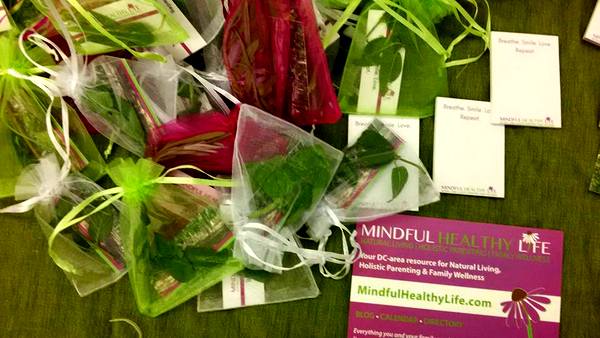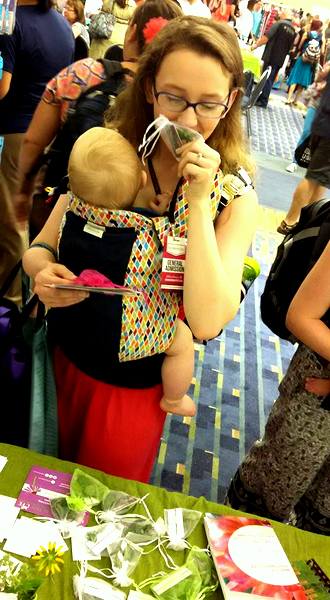 We are grateful to all the wonderful individuals and businesses that donated prizes that we gave away to those who stopped by at our table and returned in the afternoon to claim their prizes. Here are a few happy winners!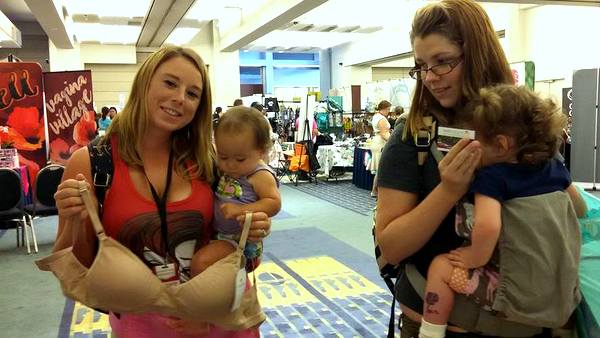 Thank you to the following generous donors: Holistic Moms Network, Inspired Spirit, EatLuv, YooToo, Northern Virginia Ayurvedic Healing, Cozywoggle, Parenting by Dr. Rene, The Durable Human, Martha Brettschneider, Sharp Plant Designs, NOVA Birth Services, Mindful Parenting, Femworking, lil omm yoga, Integrative Health Strategies, SleepWell Sleep Solutions, Deanna Won, Mind Body Family Sleep Consulting, The Breastfeeding Center for Greater Washington, Body Connect Health & Wellness, Your Blissful Journey, Body Spirit Sole, Sunflowers Healing and Wellness, Take Back Your Health Conference, Georgia LaCroix of The Cardinal Center for Healing, Ruthann Pisaretz of The Cardinal Center for Healing, Mind the Mat Pilates & Yoga, and Neck Back & Beyond.
Click here for a complete list of all the amazing items and services we had to offer! There are a few items and consultations remaining that we will be featuring in upcoming giveaways here on the site, on Facebook or during Twitter parties. Stay tuned!
It was also a treat to walk away with a giveaway item that we fell in love with. The cozy Snuggle Me Organic premium infant lounging and bed sharing cushion has to be just about the comfiest thing ever invented!  I'm so jealous it wasn't around when my kids were babies! We are so excited to be able to a giveaway for it coming soon!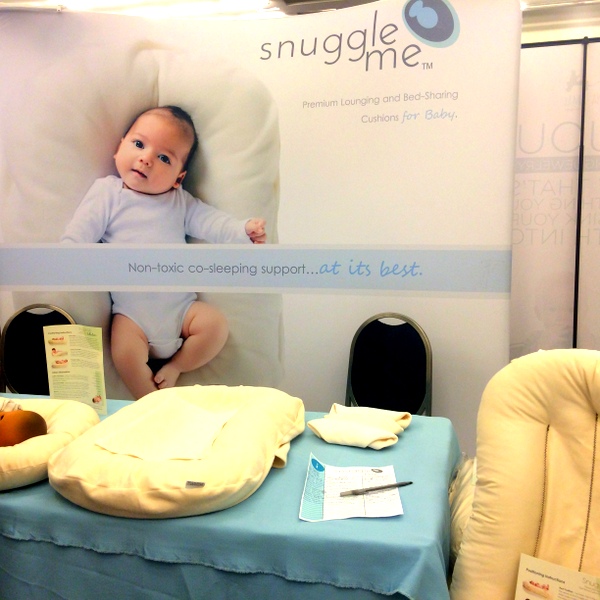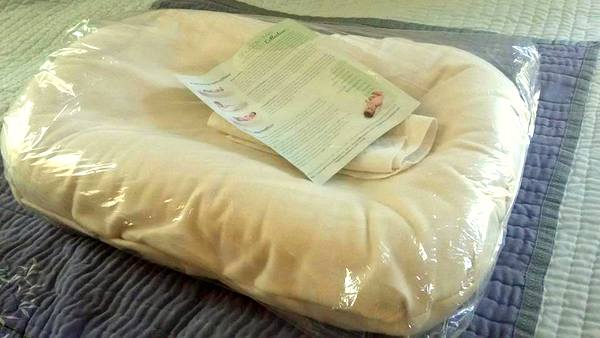 The program of education at MommyCon was was a packed day with so many learning opportunities! Click here for our preview post with an overview of all the sessions at this year's event. There were also lots of opportunities for shopping and learning about babywearing and about healthy parenting choices.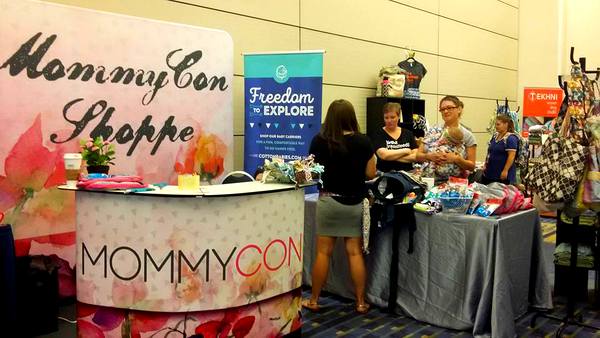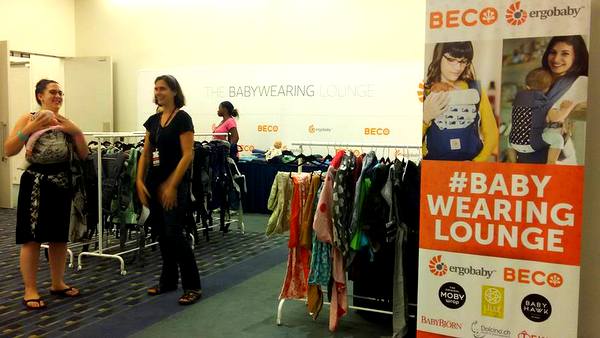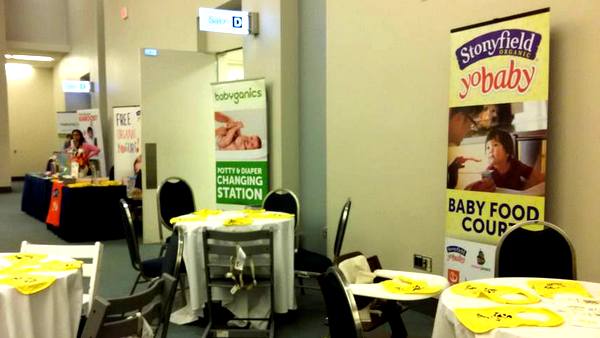 The exhibitor hall was amazing! For a complete list of MommyCon DC exhibitors, click here. In the coming months, we'll be following up on some of the great connections we made with companies, organizations and artisans to help you learn about their terrific offerings. Here are just a few of the folks we were delighted to meet!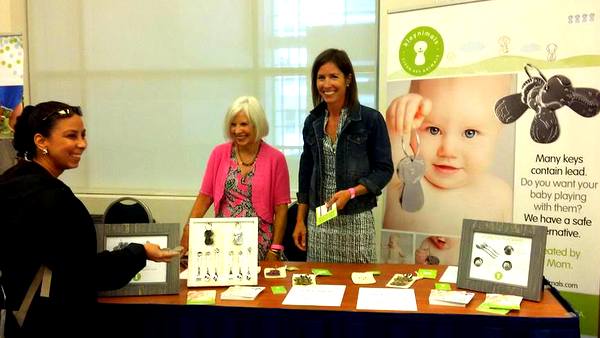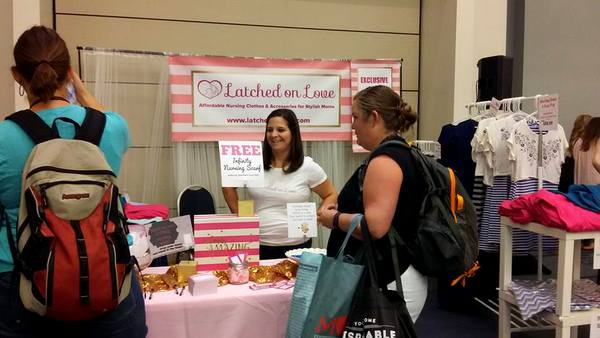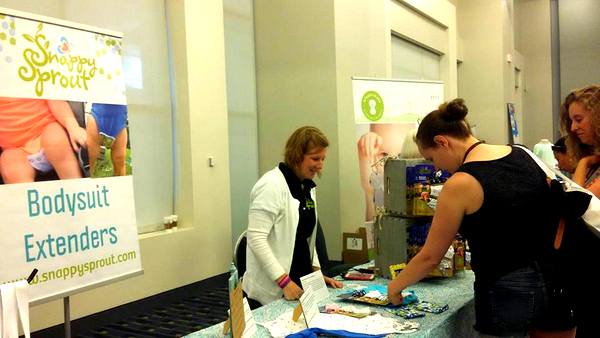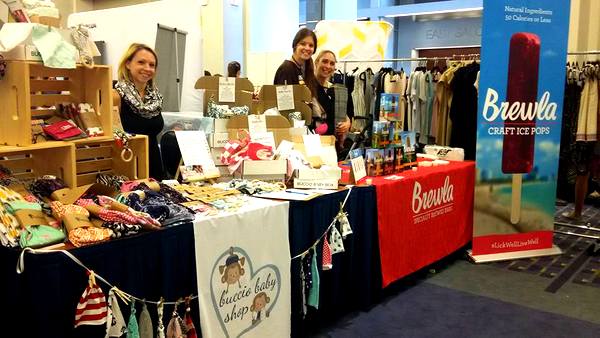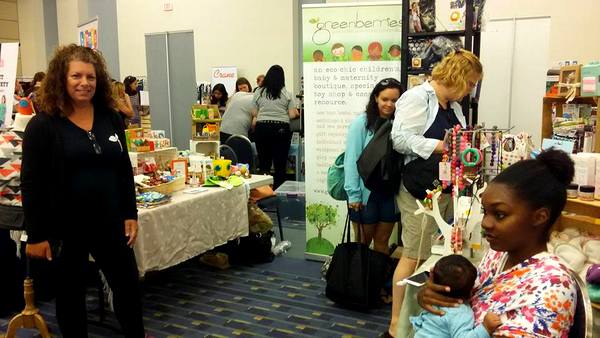 I wish I could have gotten to talk with even more of the terrific vendors and sponsors! I couldn't have connected with any of them, though, if I didn't have help at the Mindful Healthy Life table. Huge thanks goes those who helped staff the table: Lisa Laney, Katie Kuchlbauer of Creative Chicks with Babes and The Life Adventures of Mrs. C. blog, and Andrea Cordell-Proper of NOVA Birth Services. It was so great to spend the day with these three wonderful women!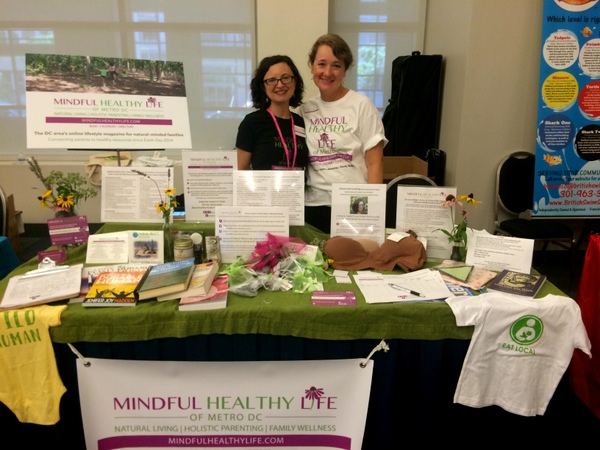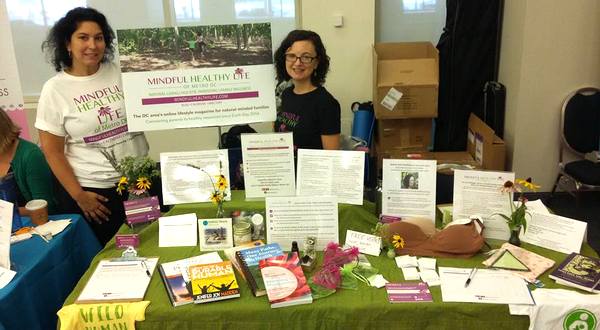 MommyCon DC proved that it is really an exciting time to be a new parent with so many opportunities to explore healthy choices! I'm grateful to MommyCon founder Xza Higgins for coming up with the concept when her first child was just a few months old and assembling a team to carry out her vision and bring it to tens of thousands of parents across the U.S.!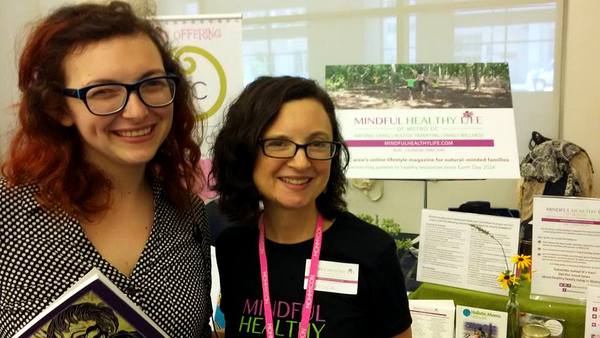 Xza has shared on the MommyCon DC Discussion Group on Facebook that it looks like MommyCon will likely not be able to return to DC for a third year in 2017. The conference organizers have been unable to secure a convention center space that meets all their requirements including a large amount of square footage, all events on one floor, and a Metro-accessible location.
MommyCon still has 2016 events coming up in Orange County, CA; Orlando; and San Jose where MILK: An Infant Feeding Conference will also take place.  Click here for information on all upcoming MommyCon events.
In early March 2017, MommyCon will be in Chicago along with the WEAR conference. Xsa announced in a Facebook Live event last week some details about this event, including a new offering of childcare!
In the media breakfast at MommyCon DC, Xza and her staff member Kate Child Kanichiravil announced that MommyCon is also headed to New York City later in March 2017. Additional 2017 cities have been announced to exhibitors and will be made public soon! Stay tuned to the MommyCon Facebook page for updates and contests to win tickets.
We hope to see MommyCon back in the DMV soon!
All photos copyright Mindful Healthy Life. For more images of MommyCon DC, visit the MommyCon photos page on Facebook.

Jessica Claire Haney is the founder, publisher and editor of Mindful Healthy Life. She is a writer and editor and a co-leader for the Arlington/Alexandria chapter of Holistic Moms Network. Her personal blog is Crunchy-Chewy Mama and her writer's site is JessicaClaireHaney.com. See the Contributors page and Jessica's Mindful Healthy Life Q&A for more on Jessica.