ImprovingBirth.org is a non-profit organization that calls attention to the fact that American maternity care is in crisis. On Monday, September 5, Improving Birth DC will hold the 2016 Rally to Improve Birth focusing on access to Vaginal Birth After Cesarean (VBAC).
Most women in the U.S. receive care that increases – rather than decreases – the risks of harm to them and their
babies. Research shows an alarming gap between what science shows is best for moms and babies and the routine care most women receive.
One in three babies in the U.S. is born via cesarean surgery and about half of these surgeries are estimated to be preventable. Once a woman has had a cesarean, she will have a difficulty finding a care provider and hospital to support her in a vaginal birth.
In fact, VBAC is not allowed in over 40% of American hospitals.
Major health organizations like the National Institutes of Health and the American College of Obstetricians and Gynecologists use words like "safe," "reasonable," and "appropriate" to describe vaginal birth after cesarean for most women. The American Academy of Family Physicians states that every eligible woman should be offered a VBAC.
Of women who do attempt a VBAC, three out of four will give birth vaginally, while the other one out of four will have a repeat surgery. Despite these facts, the prevailing public opinion is that VBAC is excessively dangerous. That's why the 2016 Rally to Improve Birth on September 5 will focus on VBAC Access!

ImprovingBirth.org is a national non-profit advocacy organization working to bring respectful, evidence-based care to women and babies in pregnancy and childbirth. This year, they will host their 5th annual Rally to Improve Birth on Labor Day, September 5 in DC as well as over 150 locations across the country.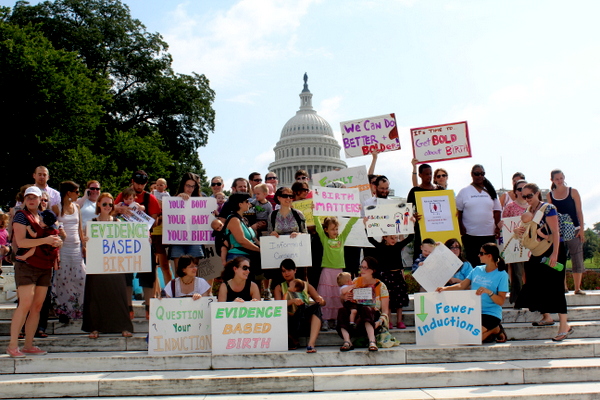 Organized by volunteering members of each community, thousands of men, women and children will gather to advocate for a better maternity care system. ImprovingBirth.org is asking hospitals and maternity care providers to join them in closing the huge gap between evidence-based care and the standard of care in childbirth.
Rally to Improve Birth, Washington DC
Date: September 5, 2016
Time: 10 a.m. – 12:00 p.m.
Location: Silver Spring, MD at the Corner of Georgia Ave and Wayne Ave (1 Discovery Place)
Sponsorships on the local and national level are available, beginning at only $25. Interested parties can contact Erica Heinsman, local Improving Birth representative and rally coordinator, at ericah620@gmail.com
For more information, please visit the Improving Birth DC Facebook page or the September 5 Rally Facebook event.
For coverage of the 2013 DC Rally to Improve Birth, see Mindful Healthy Life founder Jessica Claire Haney's article on Mothering.com. 2013 rally images above copyright Jessica Claire Haney.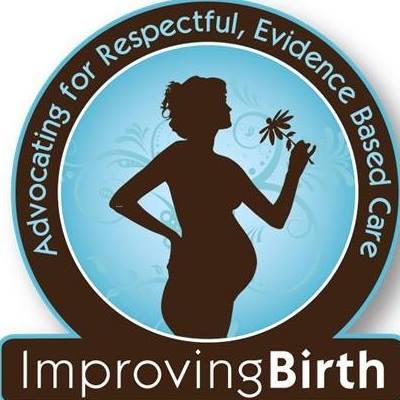 Erica Heinsman, the local Improving Birth rally coordinator, lives in Silver Spring, MD and is a mom to two beautiful children, Jacob (3) and Jacqueline (10 months). Erica's passion for birth was ignited during her first pregnancy, as she researched birthing options and found that most providers had a lot of rules and restrictions when it came to how to have a baby. After a very hard and induced labor, Erica ended up having a cesarean. Immediately following that, she began educating herself on VBAC's (Vaginal Birth After Cesarean). Her second pregnancy was also a challenging labor, but one that was filled with love, support and autonomy to make her own decisions based on information from her providers. She had a successful VBAC, and now wants all women to have the access, education, and support to do the same.