If you have been looking for ways to support a grain-free diet for your entire family, the new Paleo Kids Cookbook coming out September 6 from Arlington mom and Predominantly Paleo blogger Jennifer Robins is just the ticket!
Jennifer has been on fire since the debut of We All Scream for Ice Cream, an eBook of allergy-friendly ice cream recipes she wrote with nutritionist Vivien Cheng. Then, last summer she published Down South Paleo: Delectable Southern Recipes Adapted for Gluten-free, Paleo Eaters
 and appeared at Paleo FX. This spring saw the publication of The New Yiddish Kitchen: Gluten-Free and Paleo Kosher Recipes for the Holidays and Every Day
 with co-author Simone Miller of Zenbelly.
Now, Jennifer is coming out with her new book specially geared toward children: The Paleo Kids Cookbook: Transition Your Family to Delicious Grain- and Gluten-free Food for a Lifetime of Healthy Eating
Jennifer has three kids and has seen first-hand how diet dramatically affects health. As we told our readers last summer, Jennifer has been pursuing a grain-free path to healing since she was diagnosed with Hashimoto's thyroiditis after the birth of her second child in 2008. She explains on her blog how eliminating dairy made a huge difference for her daughters, one of whom suffered from sleep apnea and enlarged tonsils. Those shrunk upon eliminating dairy, as did the lymph nodes of Jennifer's other daughter.
We asked Jennifer for some insight about how things have been going in her family of late, including during her book tours.
Jessica of Mindful Healthy Life: First of all, congratulations on the success of your books so far and the forthcoming publication of the new book. I can't wait!
Jennifer: Thank you! I'm really excited about this one because it has a very different mission than my other print books so far. I'm really hoping it will be a tool to many.
MHL: When you first started working in the ice cream book, did you know you had at least three more books in you and did you get a contract for them all at once, or did each come about on its own? And are there others in the works?
Jennifer: I had no idea I would ever even have the opportunity to write a print book! I had just started officially blogging five months before the ebook so I HOPED to maybe have a print book one day, but I had no idea if it was a possibility or not. I pitched my first one, Down South Paleo: Delectable Southern Recipes Adapted for Gluten-free, Paleo Eaters
to one publisher who, three months later, declined. It took awhile for me to muster up the courage to pitch again, but the 2nd publisher was interested and said so upon my initial email.  I have one more book after The Paleo Kids Cookbook
called Paleo Cooking With Your Instant Pot: 80 Incredible Gluten- and Grain-Free Recipes Made Twice as Delicious in Half the Time
coming out in January.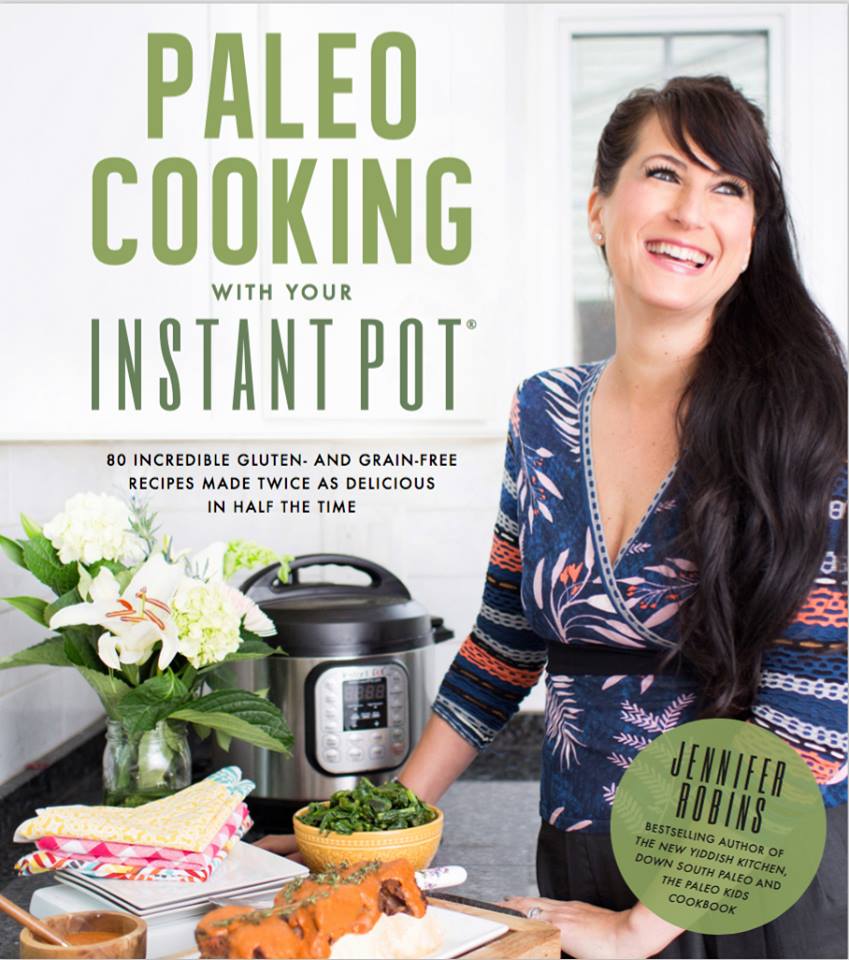 MHL: How have you managed your days of coming up with recipes, especially during the summer but also during the school year with your youngest still in preschool part-time?
Jennifer: I try to use my time wisely. So things like shopping and writing recipes I try to do when everyone is out of the house. Things like recording recipes I can do in the evenings when everyone is in bed, once the kitchen is cleaned up!
MHL: And what has it been like to go on book tours and appear at events? How have your kids responded? What has been super fun, and what has been more challenging?
Jennifer: Participating in public events is a double edged sword. I actually HATE public appearances and speaking engagements, but ADORE my readers. So it's one of those things I nervously anticipate but then end up really enjoying once I'm there!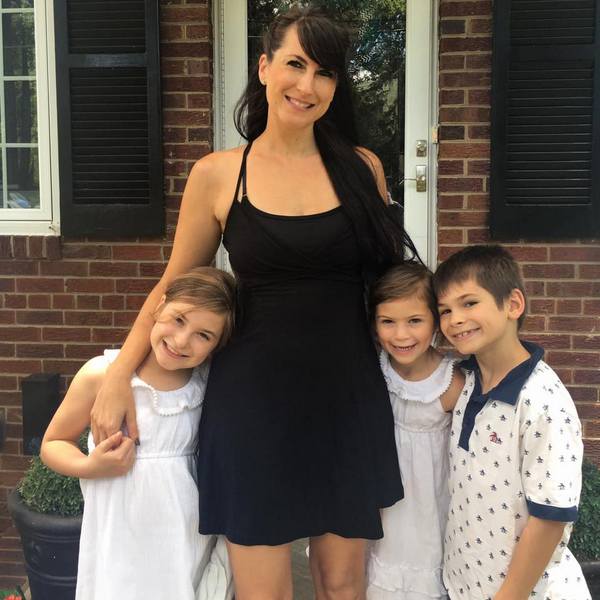 MHL: How involved were your kids in the creation of recipes in the newest book?
Jennifer: Well I let them taste test everything because they can be picky at times too, so I wanted to make sure the recipes passed the test. I didn't dare dream of putting "meh" recipes in a book geared towards transitioning picky kids to a whole foods diet. So they helped taste test and they helped prep and cook foods so I could really document what they were capable of – this in turn contributed to the "little hands" tips featured in every recipe. They also were photographed for the book so they had a visual feature as well!
MHL: Be honest with us: Did you have to cut some corners and compromise some of your priorities on healthy living and eating while you were facing deadlines? Weren't you making edits on two different books simultaneously while also writing the third?
Jennifer: I have had periods where I drop balls and sometimes it's ugly. For instance, I had 3 books overlap with different needs and checklists back in March and I ended up in the ER with some scary symptoms. Sometimes I still need lessons on listening to my body and learning to slow down and practice self care.
MHL: Have you been able to get back to a more regular protocol since the book was completed and in the publisher's hands? Or did you have to go back even further to do some recovery after all the long nights and cut corners?
Jennifer: One thing I try to be really good about is sleep. So I try to get a full 8-9 hours nightly and when I do that I am ok. But I do have to slow down and breathe and eat well and focus on veggie intake. I admit to letting that part go during times when I grab more "convenient" foods. Don't get me wrong, my foods of convenience are not from drive-thrus, but they are not always as nutrient dense as they need to be during stressful and busy times.
MHL: And how is your health now? It's easy for outsiders like me to assume you've got it all figured out, but you still have to watch what you eat, take a number of supplements, and check in with your doctor(s) regularly, right? The journey continues?
Jennifer: I will always have ups and downs. I think that is part of juggling a career and 3 kids alongside autoimmune disease and chronic infections. I am okay right now – trying to launch a new business which is really exciting but also stepping back and learning where I need to outsource certain things instead of trying to do it all on my own. Live and learn! I still check in with my favorite doctor, Dr. Freeman at NIHA, who wrote the forward to my new book, and my Lyme doc too. They keep me in check and help me realize when my symptoms are more stress induced than anything.
MHL: What is your kids' favorite thing from the new cookbook? What is yours?
Jennifer: Oh gosh, ummm, I think they like the pizza pockets and quesadillas a ton! The cheese is dairy-free and nut-free. They also like all the desserts of course because what kid doesn't!?
I am most proud of my Legit Bread; it's nut free, grain free, dairy free, soy free and has the best texture for sandwich bread. I'm really excited about that one!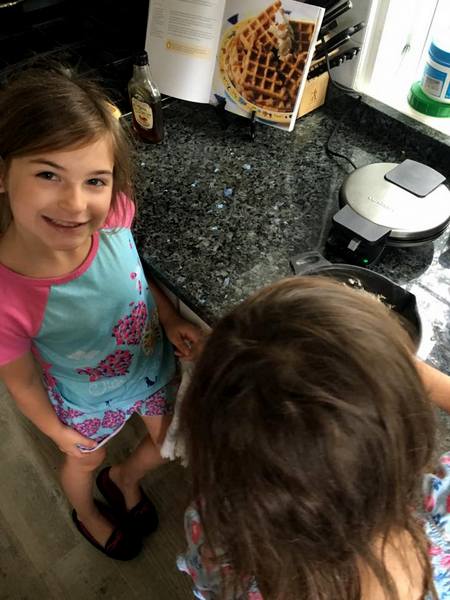 MHL: When people new on their healing journey reach out to you — and I know there are hundreds and hundreds who do! — what advice do you find yourself giving over and over? Or what would you tell yourself if you could go back in time?
Jennifer: There are a few things I tell them – One, you HAVE to eat clean. A body trying to heal cannot do so filled with crap. Two, surround yourself with supporters who believe in your journey. Negativity can really bring a sick person down even more. Three, simplify wherever possible, if you can work less, sleep more, limit obligations, these all help. If I could go back in time, I would have taken better care of myself – eaten less processed food, never gone on hormonal birth control in my 20s, and I would definitely not have gotten breast implants. But my path and choices brought me to this point, exactly where I am supposed to be, so I try not to live with regrets.
MHL: Tell us about how we can learn more. I know you are speaking on October 20 to the Arlington/Alexandria Chapter of Holistic Moms Network on "Healing from Chronic Illness with Paleo Diets." For those who don't know, Holistic Moms meeting are open to members and first-time visitors. In fact, you and I met when Stacy Toth of Paleo Parents came to address the chapter in late 2013!
Do you have a schedule of appearances to promote the new book or are there any other talks you're giving? And are there any upcoming events you are attending that you think others should check out?
Jennifer: I am still working on other local appearances: details coming soon! As for other events, honestly, I am looking forward to being a homebody when the kids go back to school and getting my new business off the ground. I can't wait to share more details about that soon!
MHL: What is next for you? Will there be more cookbooks?(if you didn't answer that above). You once told me you'd like to pursue production of bagels and bread. Is that something that's in the works or might be in the future? What about more public speaking? I encourage our readers to follow Predominantly Paleo on Facebook, Instagram and Twitter to keep up with her many projects.
Jennifer: More to come on this! No more books for now. I have written four books in two years which is really sort of insane. I am working on some other exciting things that should be public soon! As for public speaking, I'm not so sure I can do too much of that. I get such anxiety that I swear my adrenals hate me for weeks afterwards! I will continue working with safer skincare, a newer passion of mine. It's something I didn't switch over until more recently and I'm feeling really good about getting the crap out of my house and off my skin and face!
MHL: Finally, I have to ask about your crafty side, Jennifer. It seems like you are posting about another home renovation project every week! Pick a photo to share with our readers about one of your projects, and tell us, how do you find the time and energy to take on these projects with such a health regimen to keep up with?
Jennifer: I LOVE LOVE LOVE crafting. For me, creating and crafting is how I decompress. I started noticing that I did home improvement stuff when I was in the middle of a million other projects I should be focused on – or when I would be trying to prepare for a trip. I realize now that this is how I calm my buzz and feel more grounded. I escape into crafting or home improvement projects and feel the weight of the world literally lift off my shoulders. It's the best. My favorite project lately was the kids playhouse in the backyard. I didn't design it but I  worked to make it "personalized" and assembled it alone (with the help of another mom neighbor). It weighed a ton and I felt really proud after I was able to build and customize it!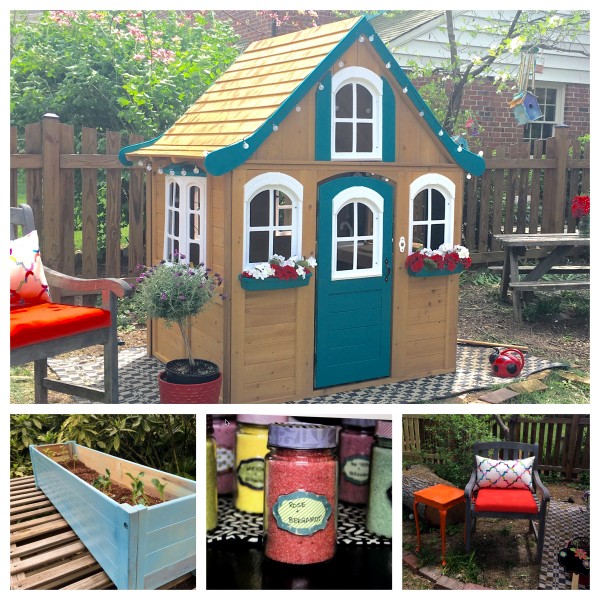 This post contains affiliate links.
For an additional behind-the-scenes interview with Jennifer, check out Jessica's personal blog, Crunchy-Chewy Mama.
Enter below to win a signed copy of Jennifer's forthcoming The Paleo Kids Cookbook: Transition Your Family to Delicious Grain- and Gluten-free Food for a Lifetime of Healthy Eating
! Be the first on your block to own it! Thanks to Jennifer for contributing a review copy and a copy for the giveaway!

Jessica Claire Haney is the founder, publisher and editor of Mindful Healthy Life. She is a writer, editor, emerging novelist, and the founder of the Arlington/Alexandria chapter of Holistic Moms Network. Her personal blog is Crunchy-Chewy Mama and her writer's site is JessicaClaireHaney.com. See the Contributors page and Jessica's Mindful Healthy Life Q&A for more on Jessica.