The 7th annual School Environmental Action Showcase (SEAS) organized by NoVA Outside, an alliance of environmental educators, took place on April 10 on the Fairfax campus of George Mason University. In attendance were more than 350 students from Northern Virginia schools plus dozens of teachers, administrators, professionals in various fields related to sustainability and natural resources conservation as well as several local dignitaries.
The Eco-Partner village engaged children in outdoor learning activities and introduced them to agencies involved in natural resource management and outdoor learning, including AlexRenew, Audubon Naturalist Society, Calleva, Eco-Schools Leadership Initiative, Fairfax County Park Authority, Keep Prince William Beautiful, National Science Teachers Association, Northern Virginia Soil & Water Conservation District, Plant NOVA Natives, Project Learning Tree Virginia, Sustainable Mason, Toshiba/NTSA ExploraVision, and U.S. Fish and Wildlife Service, among others.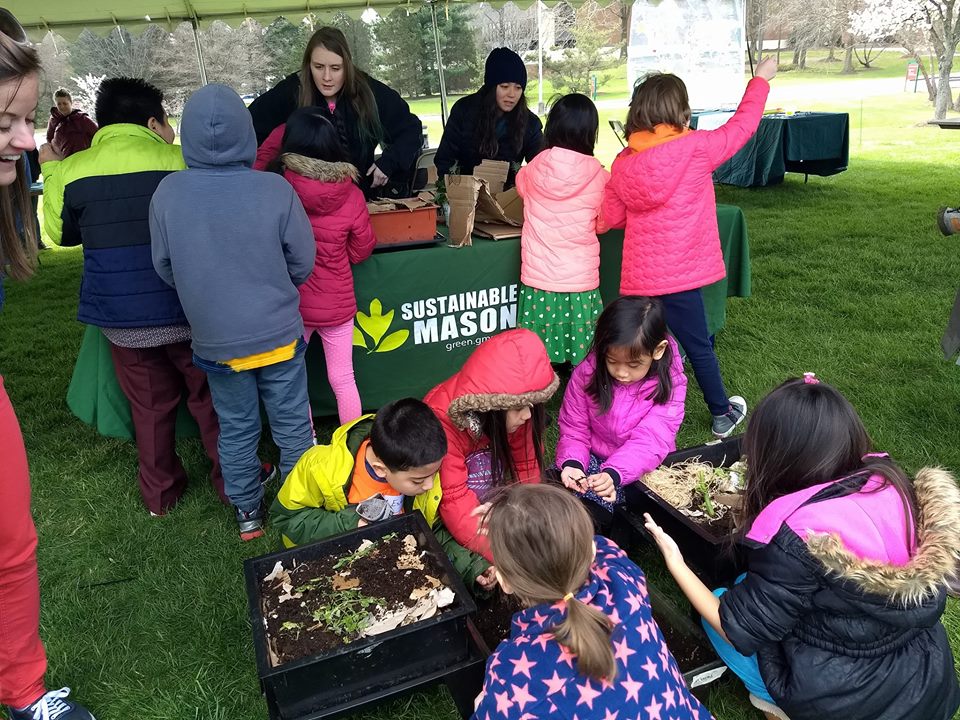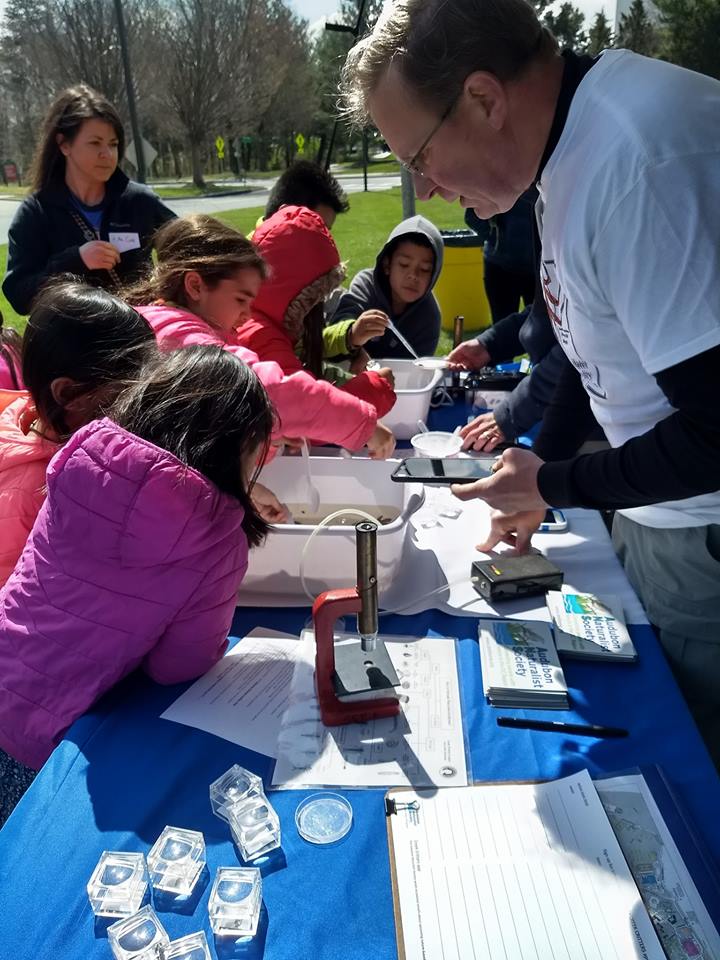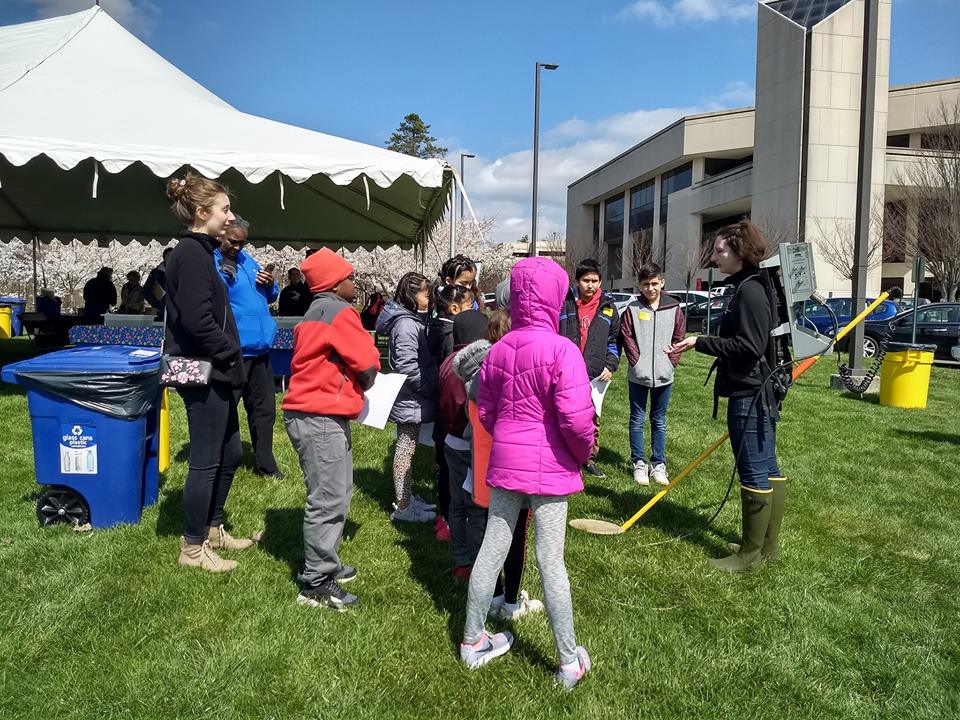 In the Showcase, students shared with one another – as well as with teachers, administrators and dignitaries – what their schools are doing on sustainability and environmental stewardship.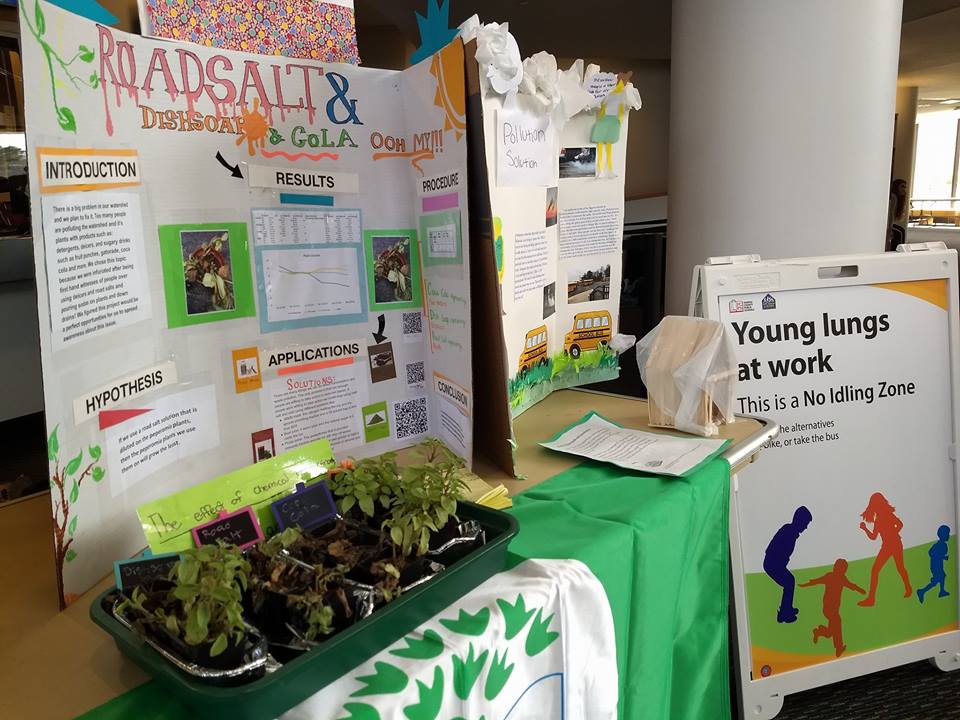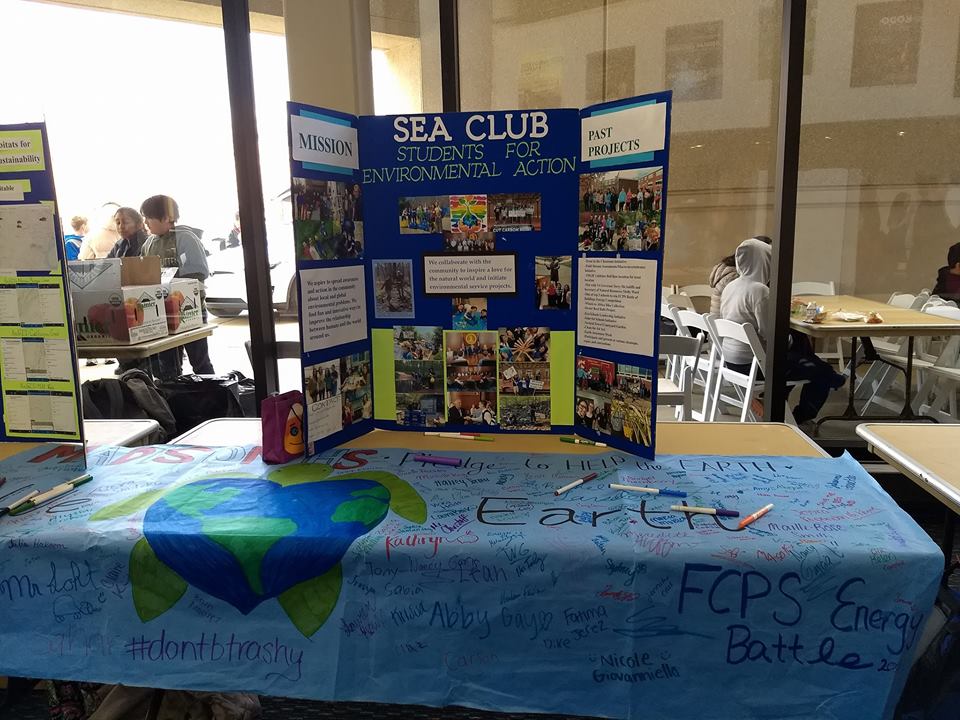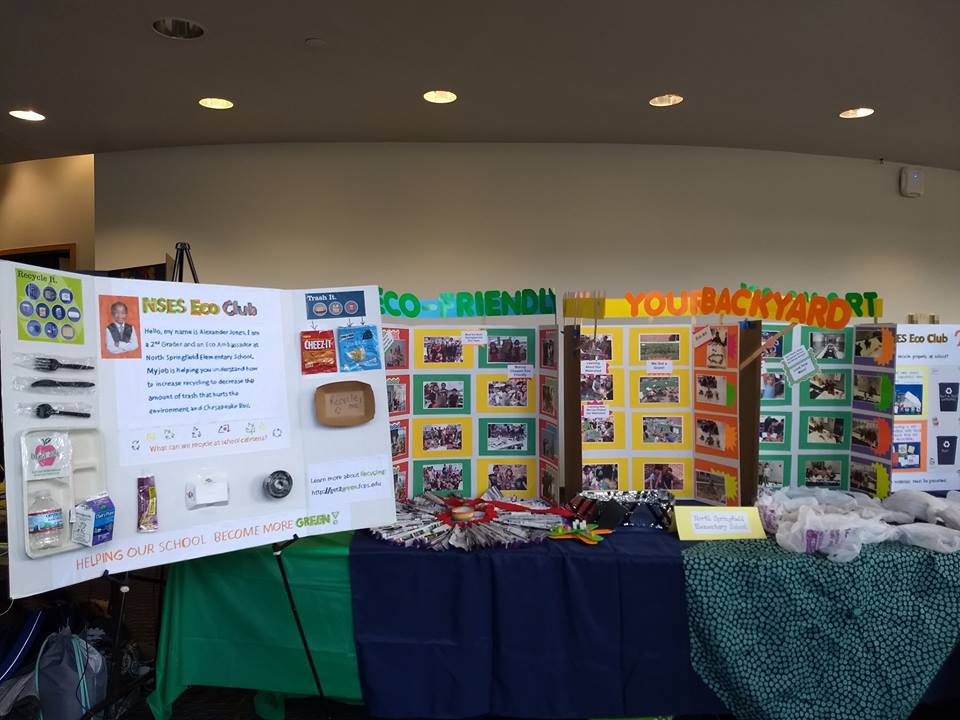 This year's arts component was the Recycled Mascot Competition.
Winners in the elementary category were as follows:
Lake Anne ES
Oak View ES
Providence ES
Secondary winners were:
Lake Ridge MS
Carson MS
Virginia Tech's Qualcomm Thinkabit Lab gave students an opportunity to tackle environmental problems using programming and sensors.
Virginia's First Lady Pamela Northam attended NOVASEAS18. A former high school biology teacher, longtime STEM advocate and community outreach coordinator with Lynnhaven River NOW (LRN), a nonprofit environmental group, Northam engaged with children about what they were learning, discussed outdoor learning with NoVA Outside Board Members, and even connected with Weeble, the Sun Conure.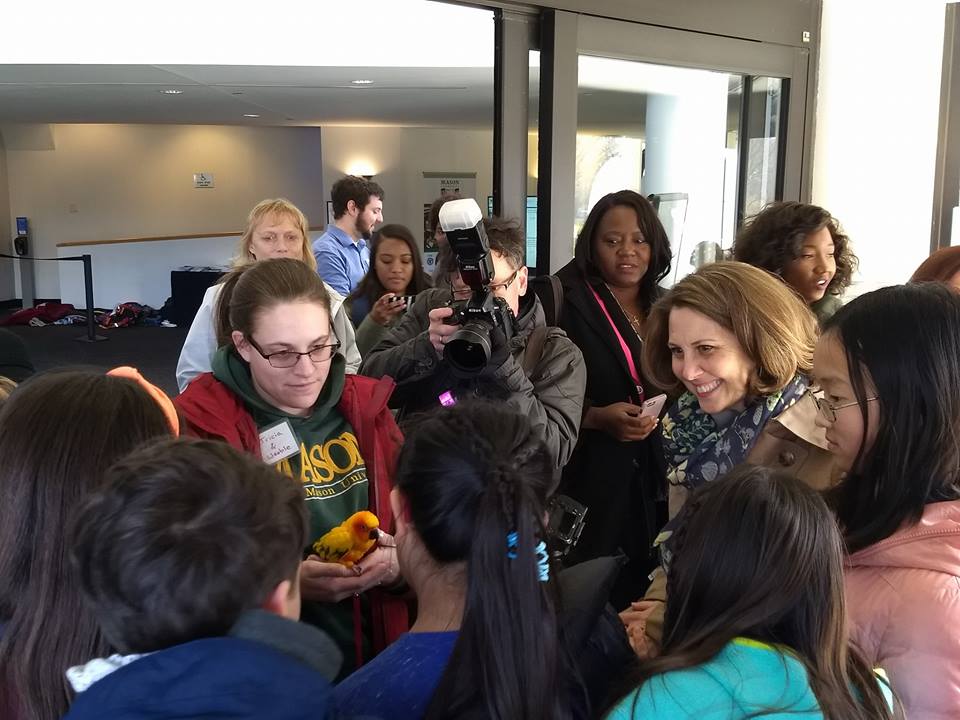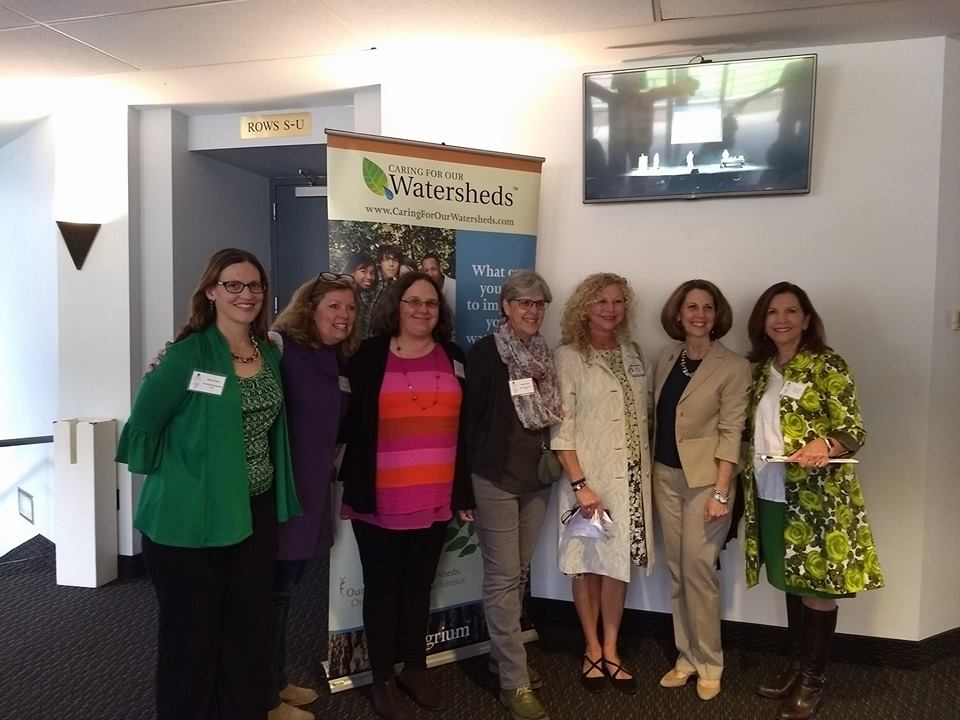 In addition to Northam, dignitaries attending the seventh annual SEAS event included the following Delegates: David Bulova, (37th District), Karrie Delaney (67th District), Mark Keam (35th District), Kathleen Murphy (34th District), Ken Plum (36th District), Kathy Tran (42nd District) and Vivian Watts (39th District) as well as Stacey Brayboy, Virginia's Deputy Secretary of Agriculture and Forestry.
"Our Power," a new feature at this year's event, gave small groups of students the opportunity to have meaningful conversations about environmental issues with dignitaries.
Caring for Our Watersheds brought out many teams of students in grades 6-10 to propose solutions to improve their watersheds and compete for funds to implement their plan. The groups presented in teams and faced questions by a panel of judges.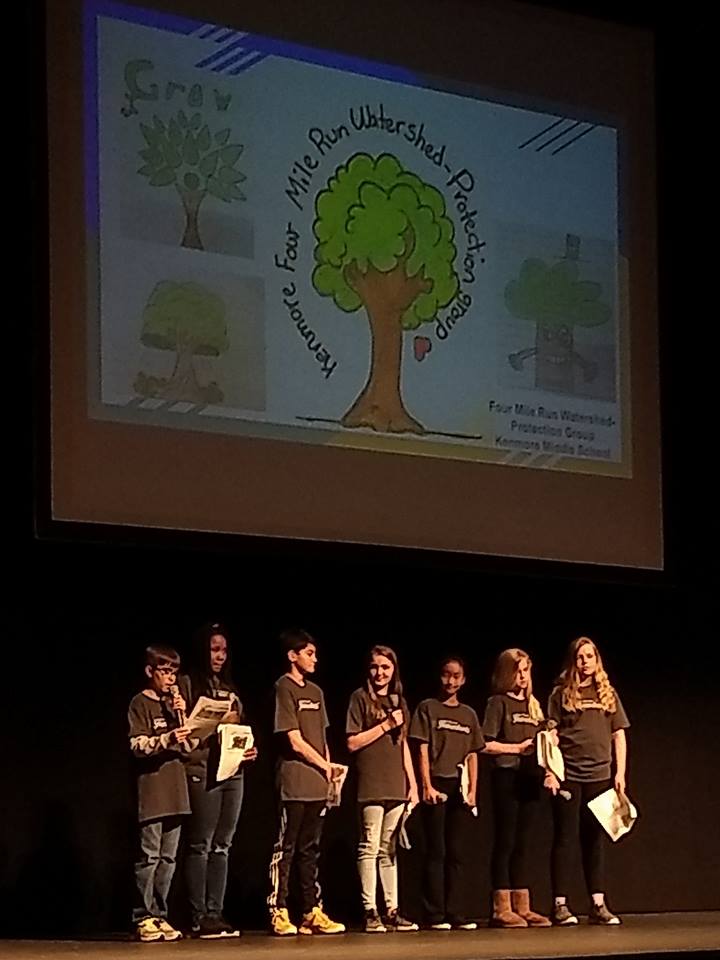 The 2018 Caring for Our Watershed competition results were as follows:
FooSha2 – Rachel Carson MS
Watershed Protection Group – Kenmore MS
Enhancing Our Outdoor Living Classroom – Lanier MS
It's Green, It's Grass and It Grows – Lanier MS
Fishing Line Recycling- Dogwood ES
Bee Keeping Bonanza – Rachel Carson MS
Bridging the Gap to the Future- George Washington MS
Plant a Plant – Kenmore MS
Enviro Educators – Warriors for Watersheds – George Washington MS
Christmas Trees for the Fish – Dogwood Elementary
SEAS is a project of NoVA Outside presented in collaboration with George Mason University's Potomac Environmental Research and Education Center (PEREC) and with Earth Force, which annually hosts the Virginia Caring for Our Watersheds competition.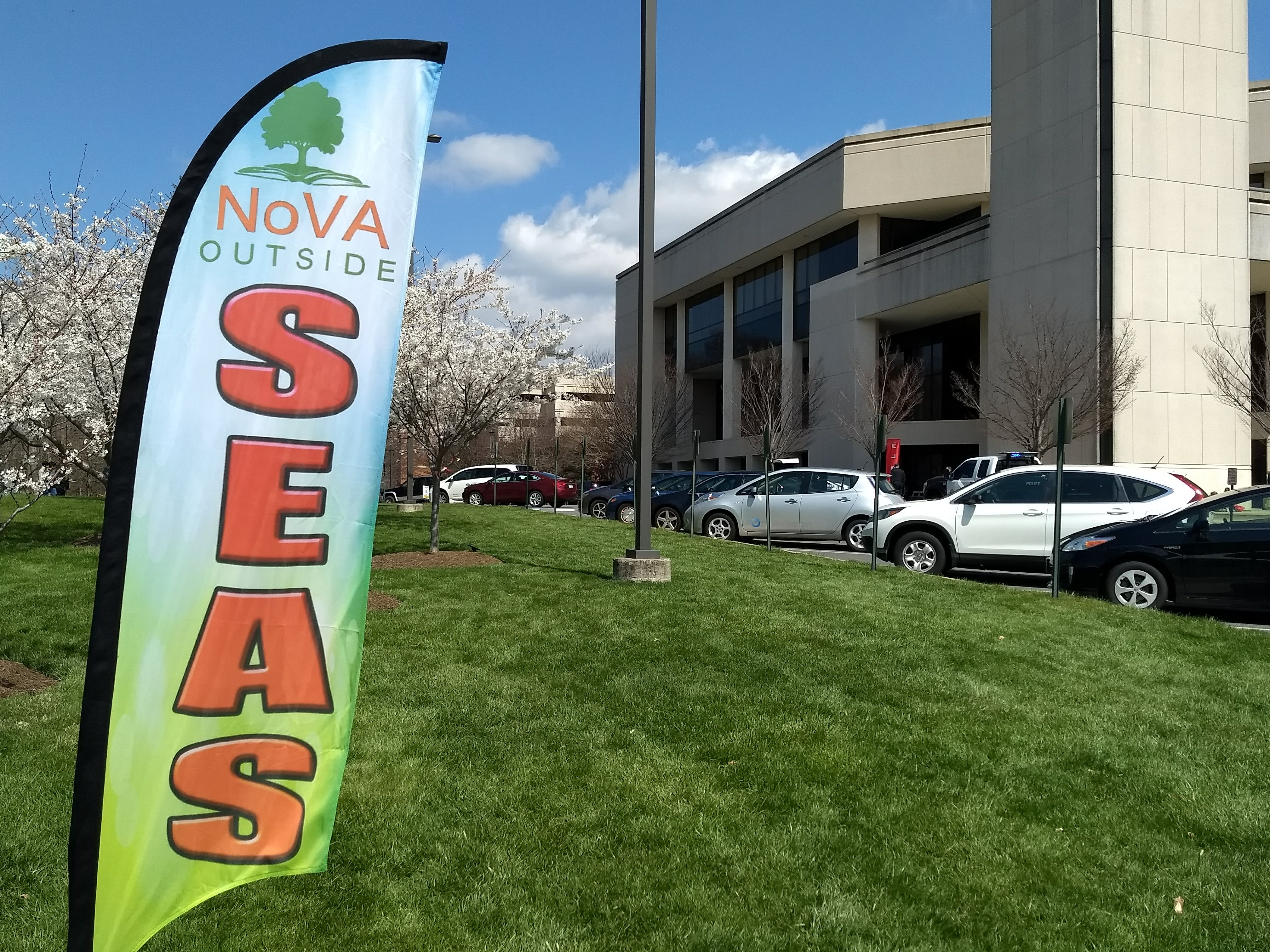 News from Eco-Partners:
To learn more about outdoor learning and environmental education, visit novaoutside.org and sign up for its info-packed newsletter.
NoVA Outside hosts monthly School-Age Green Educator (SAGE) Meetups. Click here for images of the April meetup at Tuckahoe Elementary. The May meetup is TBD. The June meetup will be at Woodley Hills Elementary in Fairfax on June 14, 5-6 p.m. Details at bit.ly/WoodleyHillsSAGE.
Our Power photo courtesy of Kurt Moser. All other photos copyright Jessica Claire Haney for Mindful Healthy Life.
For more SEAS coverage, see these related articles on Mindful Healthy Life:

Jessica Claire Haney is the founder, publisher and editor of Mindful Healthy Life and the author of its Guide to Holistic Family Living in Metro DC. Jessica volunteers on issues related to wellness in public schools and was the founder of the Arlington/Alexandria Chapter of Holistic Moms Network. A writer working on her first novel, Jessica offers writing, editing, and consulting services.  Learn more at JessicaClaireHaney.com and in Jessica's Mindful Healthy Life Q&A.  Jessica is a Beautycounter consultant and a doTERRA Wellness Advocate. Follow Jessica on Facebook at MindfulHealthyLife, on @Twitter @MindfulHealthy and on Instagram at @mindfulhealthy. Jessica's personal blog is Crunchy-Chewy Mama, on Facebook at CrunchyChewyMama and on Twitter @CrunchyChewy.