Pamm Fontana, a local mom of three, speaker, pastor, and writer, will be addressing the attendees of Saturday's MommyCon on "Declaring War on the Mommy Wars: Graceful Communication in Conflict" and will be speaking next month to the Arlington/Alexandria chapter of Holistic Moms Network on "Picking Priorities: How to Balance Commitments Inside and Outside the Home."
I recently met up with Pamm and her three boys to talk about the vision she wants to share with other mothers.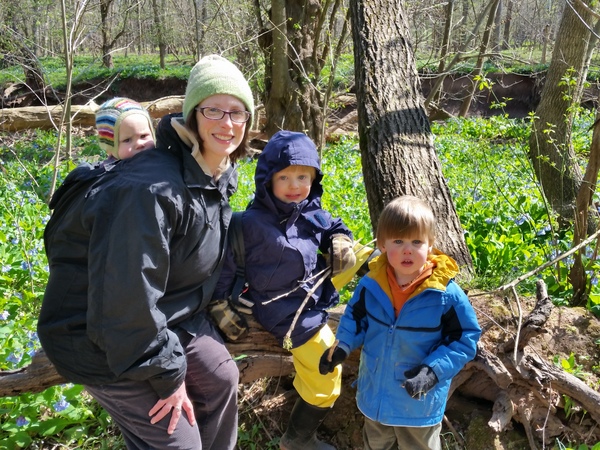 I first asked her how she found herself with a speaking gig at an event that is bringing 1500 parents to the DC Convention Center!
A blogger at More Green for Less Green and for Mothering.com, and a longtime member of the Northern Virginia chapter of Holistic Moms Network, Pamm has also been active in Attachment Parenting International. At its large 20-year anniversary conference in 2014, Pamm met Xza Higgins, the founder of MommyCon, which began in 2013 in four cities and will travel to eight cities in 2016 and in 2017. Xsa likes to bring local speakers on in addition to the nationally-recognized presenters. As their online connection continued, she encouraged Pamm to put forth a proposal when the speaker call went out.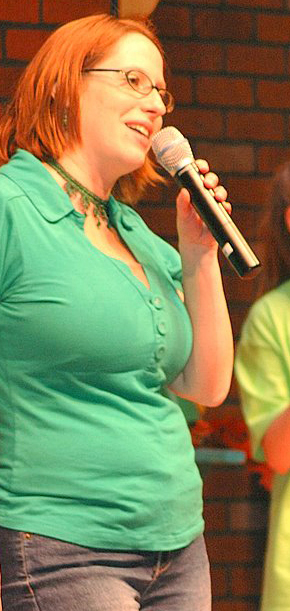 An experienced pastor, she's no stranger to giving inspiring talks! As she considered what topic to propose for MommyCon, Pamm reflected on seeing how easy it is for mothers to judge other mothers, a topic of her 2015 article on Mothering.com. She decided she wanted to talk about how to have grace in the face of awkward conversations.
Pamm will present both humorous and heartfelt stories about real parents as well as a summary of others' research about the role that the Mommy Wars concept plays in our culture.  Finally, she'll address how to come up with an appropriate response when we feel judged – online or in real life – and how to be part of the solution. It really is okay if someone thinks you're wrong and you don't make a snappy retort back! She'll share six strategies to use instead.
Pamm's talk at MommyCon DC 2016 will take place at 2:15 in Salon A.
Pamm is currently working on a Master's Degree in Theology and Ministry from Fuller Theological Seminary. This summer she is studying the ethics and theology of Reverend Dr. Martin Luther King, Jr. and the role that faith leaders have in utilizing direct action non-violence for cultural change.
In light of Pamm's facility leading tough conversations and her personal experience navigating the pull of her vocational calling with young kids at home, the Arlington/Alexandria chapter of Holistic Moms Network tapped her for its August monthly meeting, which it wanted to be a conversation about balancing priorities. The title of the talk is "Picking Priorities: How to Balance Commitments Inside and Outside the Home." Join the group for a conversation about harnessing the power of your yes and no with Pamm.
That meeting is at 7:00 p.m. on Thursday, August 18 at the Unitarian Universalist Church of Arlington, 4444 Arlington Blvd., Arlington, VA 22204. For details, see the Arlington/Alexandria chapter blog and the Facebook event.
Follow Pamm at her blog, More Green for Less Green and on Facebook.

Jessica Claire Haney is the founder, publisher and editor of Mindful Healthy Life. She is a writer and editor and the founder of the Arlington/Alexandria chapter of Holistic Moms Network. Her personal blog is Crunchy-Chewy Mama and her writer's site is JessicaClaireHaney.com. See the Team Mindful Healthy Life page and Jessica's Mindful Healthy Life Q&A for more on Jessica.