Cherlyn Jenkins is on a mission to provide tools for all parents to bring energy work into their family home. The owner of Cozywoggle, a coat that is safe to be worn in the car seat, Cherlyn began studying Foot Zone and Reiki in early 2015 and is organizing classes on both healing modalities this summer for parents who want to incorporate them into their family health toolkit.
Foot Zoning is a type of reflexology that that works all of the reflexology points in a specific order and flow to balance, prevent illness, and promote healing on the physical, mental, emotional, and spiritual levels.
Before she got certified in Foot Zoning this past February, Cherlyn gave me a free trial session that had a powerful positive effect. I asked her back to work on me and on my visiting mother-in-law. When my son was suffering from seasonal allergies, he felt a lot better after getting a Foot Zone from Cherlyn.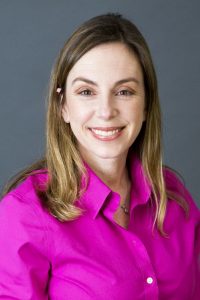 Cherlyn is also a Reiki master and incorporates Reiki into her holistic practice with her family. The positive effects for her have been the ability to parent in a calmer manner, increased communication between her and her husband, as well as the ability to relax when the children are in bed. Her children are often able to calm down more quickly, fall asleep more easily and have fewer nightmares.
Cherlyn practices Foot Zoning and Reiki out of her Alexandria home and Sunflowers Healing and Wellness, and she travels to clients who live nearby. If clients desire, Cherlyn integrates essential oils into her practice.
This summer, Cherlyn is organizing a Foot Zone training, and she's also planning to offer a class on Reiki Level I for Parents. I asked her to share more information about both.
Jessica of Mindful Healthy Life: So first tell us why you are making these classes available to parents. What is your motivation?
Cherlyn: My goal is to give parents the tools to do energy work in their own home. I think every family should have a Reiki practitioner or a foot zoner. My goal is to empower parents to by giving them tools to manage and work with their family's health.
Jessica: Give us a little background on Foot Zone as a healing modality. How does it work?
Cherlyn: Reflexology has been around for thousands of years and used in the Egyptian, Chinese, Indian, and Incan civilizations. Dr. William Fitzgerald (872-1946) discovered Chinese reflexology and brought it to the attention of the medical world. Then, Hanne Marquardt and Dr. Charles Erdsal, from Norway developed the flow, order,and movements and named it "Foot Zone Therapy." There are points on the feet that correspond with each body part and when pressure is applied to the points the signals will correct and help the body heal naturally and effectively. It works to ease discomfort, promote healing, balance the body and work with the autonomic nervous system.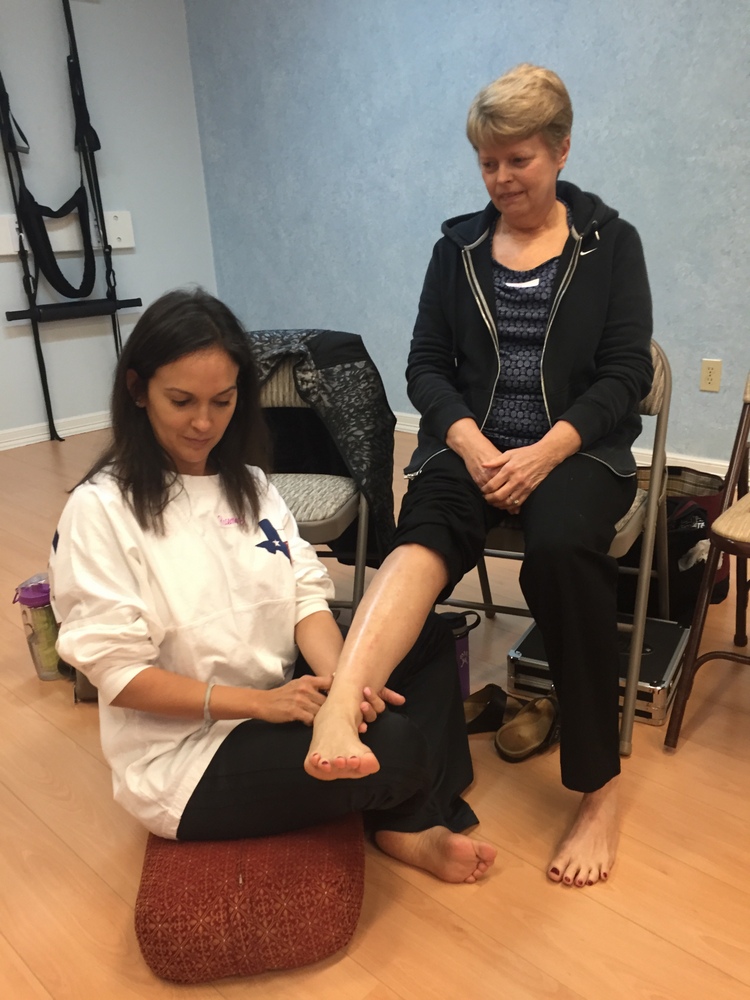 The greatest way it has helped my family is that when my children are sick and cannot breathe, I zone their feet and, without fail, they are able to sleep through the night to get the rest they need to get better. The most amazing thing that I have seen was working on a client who had pneumonia. During the foot zone her cough became productive and she got well shortly after.
Jessica: What will the August training teach people, and what will they walk away with? How long is it?
Cherlyn: The training is 9-5 both days, August 4 and 5 at Springfield Business Center, which is a great space. It's really like a mini-retreat that includes meditation and work with affirmations in addition to training of how to do the foot zoning.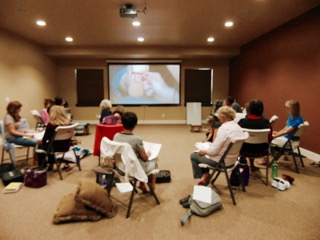 Participants work on one another. We all connect to each other, and we connect to the divine, whatever that means for each of us individually. People leave feeling really inspired. They also leave the training with the confidence to help family and friends find health and maintain balance.
The August training/retreat costs $599.00 + $199 materials fee. It will be led by Allison Larsen. Allison is an author, teacher, coach and energy worker. Her website is Soul Intuition, which is also the title of her book.
Soul Intuition is the sacred practice of connecting with your God-given gifts to discover your individual plan for happiness and your unique blueprint for success. If you want to embrace success, empowerment and love, tap into your Soul Intuition. We will have the amazing opportunity to learn how to do this from Allison herself. She is also the owner of Family Foot Reflexology and has help thousands of people incorporate this wonderful method into their lives to improve overall health and well-being.
Jessica: Were you already doing Reiki before you go into Foot Zoning? Tell us about the Reiki class you are teaching.
Cherlyn: I started Reiki and foot zoning at the same time. Reiki is a healing technique based on the principle that the therapist can channel energy into the patient by means of touch, to activate the natural healing processes of the patient's body and restore physical and emotional well-being.
For me, these modalities have enabled me to help my children and assist with their healing on the physical, emotional, mental and spiritual levels. This work has given me confidence and tools to use when issues arise for my kids.
I want to get this kind of approach into every home. It saves trips to the doctor, the need for medication, and improves family relationships.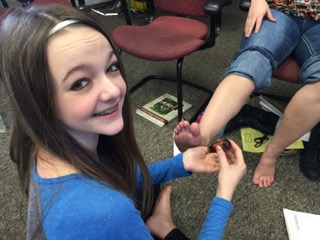 My July class will be an attuning to Level I Reiki, which enables you to work on friends and family. The dates will be July 21 and July 28, 7-9 p.m. The going rate to be attuned is $300. I'm offering this at a summer special rate of $199
Jessica: How can people register for these classes?
Cherlyn: To register for the July Reiki Level I attunement, email me at cherlynjenkins@gmail.com
To register for the August Foot Zone training, go to http://www.familyfootreflexology.com/workshops/
Cherlyn has a new Facebook page called bodyspiritsole
We are grateful to Cherlyn for donating a Reiki or Foot Zone session for the giveaways we will be offering at our table at MommyCon DC on July 23. Stop by to enter! 
Photos courtesy of Cherlyn Jenkins. Headshot by Rebecca Emily Drobis.