The girls' fitness clothing brand ivivva recently brought its Coast-to-Coast Summer Festival to Washington and inspired more than a hundred girls to come out to the Lincoln Memorial to practice yoga and celebrate the strength of their bodies.
The brand was created in 2009 by Lululemon athletica to "celebrate girls by designing beautiful athletic wear and experiences that connect girls through movement and encourage them to dream big."
The ivivva summer festival is designed to celebrate girls and get them excited about being active and healthy. It began in Boston before it came to Washington on June 22 and is now halfway through its cross-country trip. Chicago followed Washingotn. Check out the ivivva blog for more about the festival so far.
My daughter was super excited when she got her special goodie bag before the event. It included an adorable tank, a coin purse, and bracelets she was encourage to swap with other girls at the event.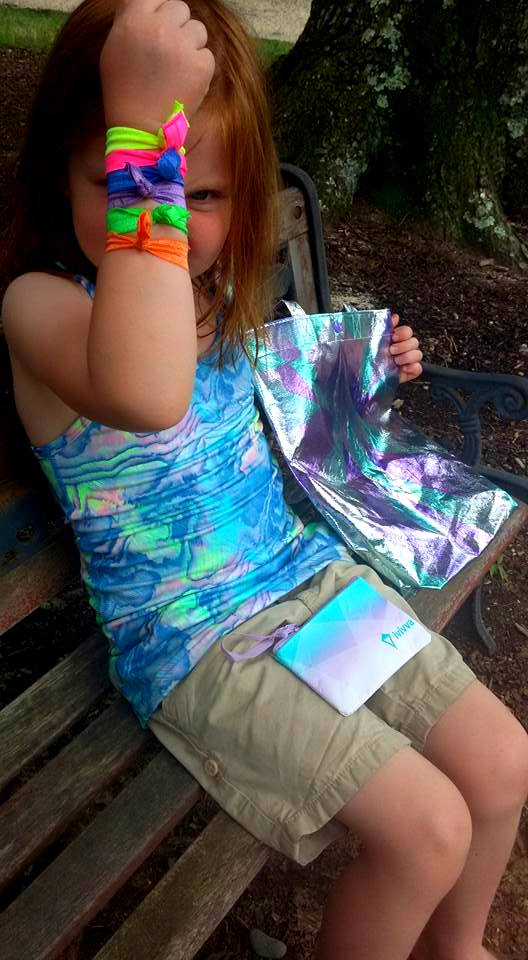 When we joined the event already in progress (thank you, DC parking), and I have to say, it was a pretty impressive sight to witness all those girls getting grounded and active together in one place.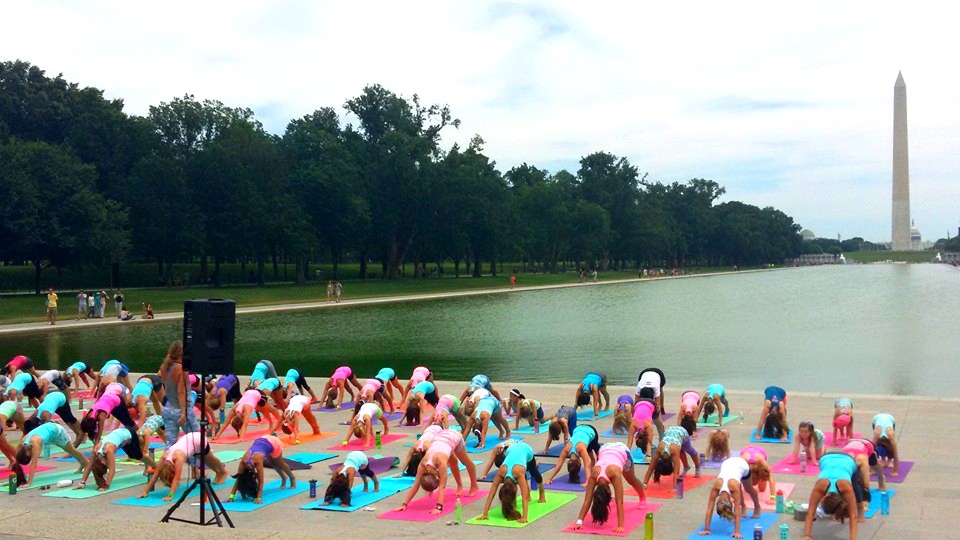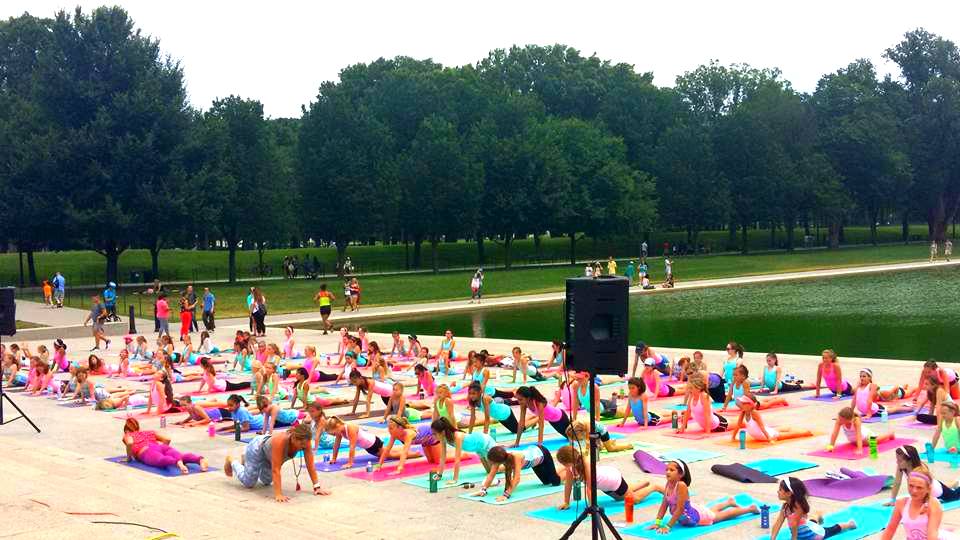 The girls were led through a varied practice that included lots of individual work but also some fun play and partner poses.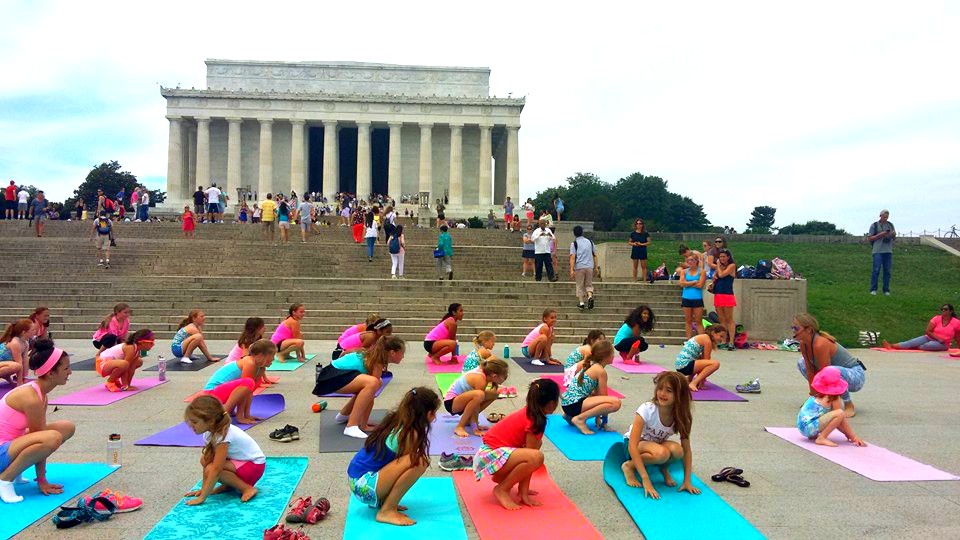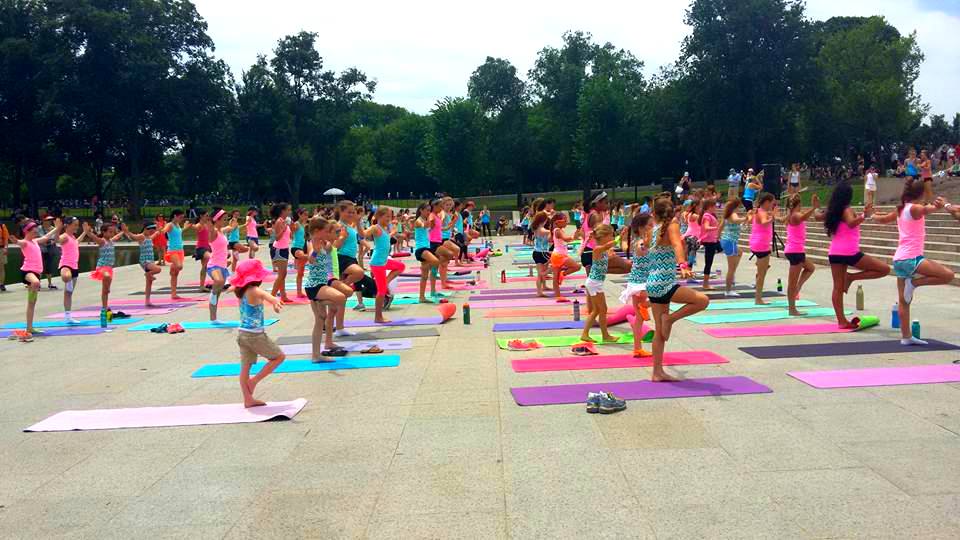 After the yoga practice, we headed en masse over to a field across from the MLK Memorial for a celebratory party that included hula hooping and dance, bubbles, face painting some other free items, water and Rabbit bars, and a glimpse at the ivivva van that is making its way across the country.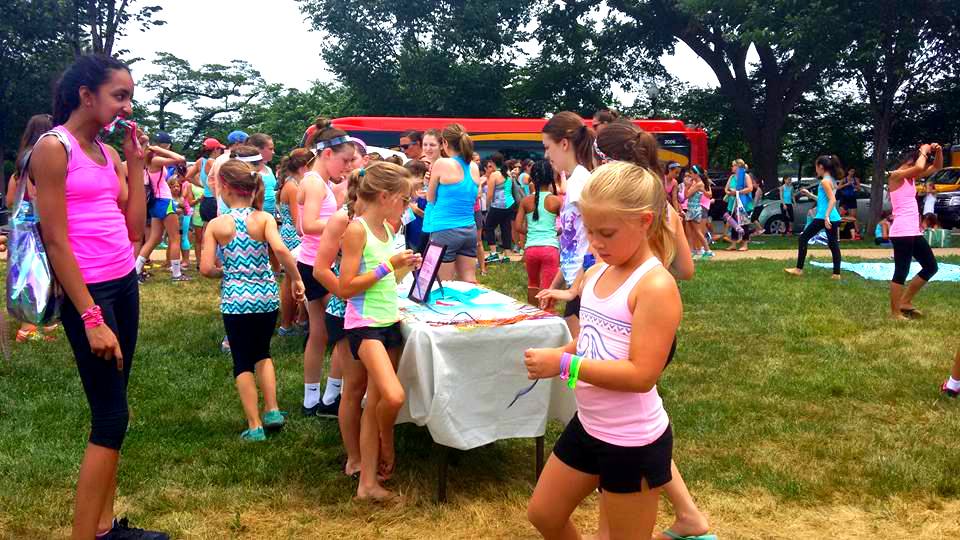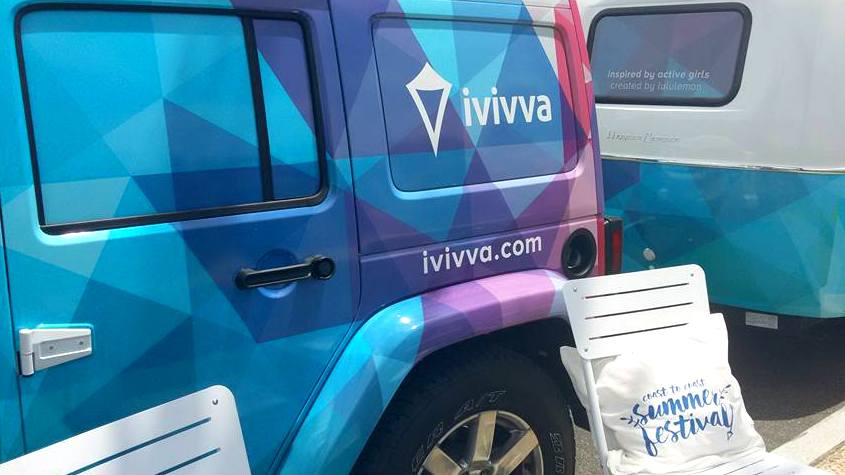 Siblings were allowed to join, but I'm glad I took my son a friend's house so this could be a true mother-daughter day. It was a really fun experience. My daughter is only just about to turn six, so this is new territory for me, and I'm so glad that I met the folks from ivivva Tysons at the Love Your Body Yoga Festival.
In addition to the Tysons store, ivivva has a store in Towson and a showroom in Bethesda.
According to the ivivva website, stores offer "complimentary athletic classes and Dreams & Goals programs. Through these events girls get to connect and celebrate each other – where they can push their boundaries, knowing that falling and getting back up is all part of the journey."
Upcoming stops on the ivivva Summer Festival tour include Los Angeles July 16 and San Francisco July 23.
Anything that gives girls a positive message about the power and strength of their bodies – and that teaches them to use yoga to get connected and grounded – gets a thumbs up in my book!

Love kids' yoga? Don't miss the third annual National Kids Yoga Conference September 30-October 2 at Catholic University in Washington, DC: for adults bringing yoga to the next generation, including parents, school teachers and administrators, and yoga instructors. Click here to read our 2015 NKYC recap.
Jessica Claire Haney is the founder, publisher and editor of Mindful Healthy Life. She is a writer and editor and the founder of the Arlington/Alexandria chapter of Holistic Moms Network. Her personal blog is Crunchy-Chewy Mama and her writer's site is JessicaClaireHaney.com. See the Team Mindful Healthy Life page and Jessica's Mindful Healthy Life Q&A for more on Jessica.