The second Women's Health and Wellness Day organized by ITR Physical Therapy will take place October 20, 2018 at Rise Well-Being Center in Reston and will include movement and talks on bodywork and various healing modalities.
The Women's Health and Wellness Day 2018 will include the following speakers:
Jennifer Chu, MS, PT, WCS; Allie Demers, DT, DPT; and Lauren Starace, PT, MSPT, PYT-c, RYT-200 of ITR Physical Therapy, itrphysicaltherapy.com
Amy Heard, PhD, www.hdpyschology.com
Rita Naomi Moran, PT, www.ritanaomi.com
Rhodo Nguyen, ND, www.aloewellnessdc.com
Suzanne Scurlock-Duran, CMT, CST-D, www.healingfromthecore.com
Jeffrey Welgoss, MD, www.urogyndocs.com
Update July 2018: Registration is open now at bit.ly/WHWD2018! Early bird pricing runs through September 1. In addition to the talks and workshops like those offered in 2017, this year's event will include free 10-15 minute private discovery sessions with ITR Physical Therapy: mini consultations for physical therapy and for functional nutrition.
Complete details for the 2018 event are at bit.ly/WHWD2018.
The first Women's Health and Wellness Day took place in September 2017. There were twelve different sessions: lectures in a large room and movement classes in a smaller open room.
Speakers included: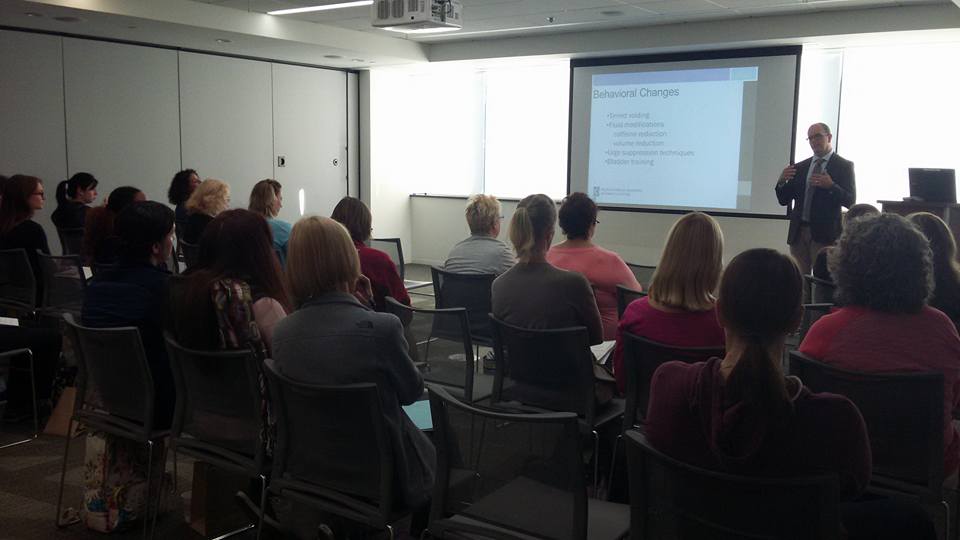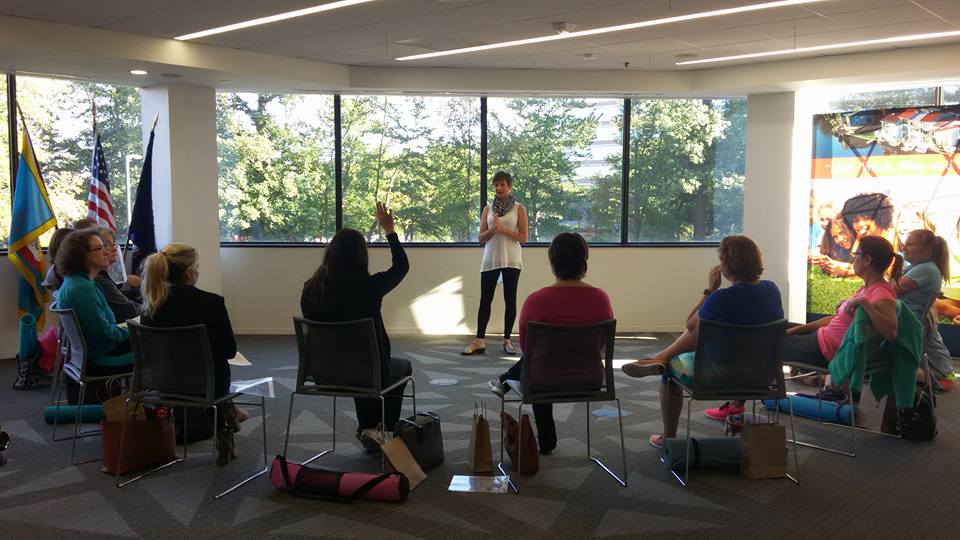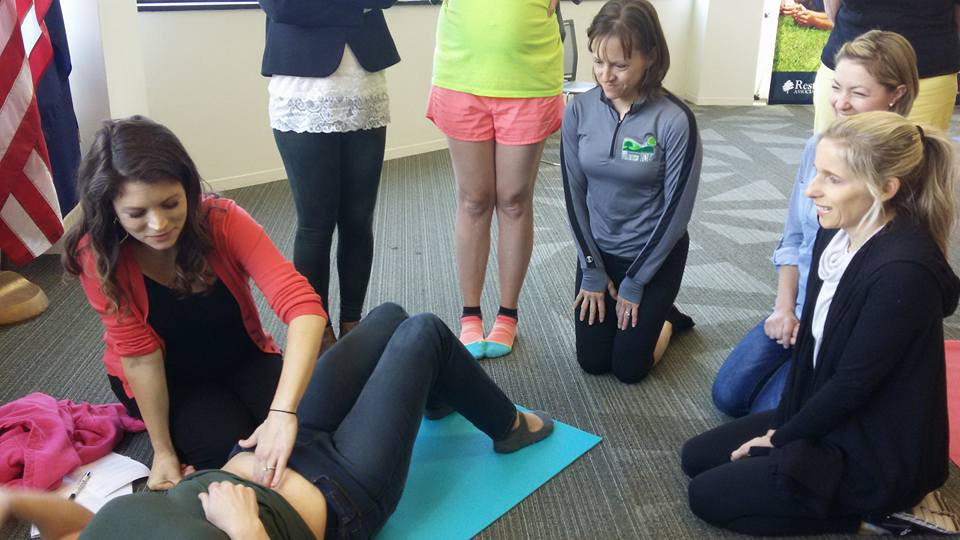 Join the ITR mailing list on the ITR website to receive updates. The link to register for the October 20 event is bit.ly/WHWD2018.
To stay connected with ITR, sign up for the ITR newsletter and follow ITRPT on Facebook & itr_physicaltherapy on Instagram.
Photos copyright Jessica Claire Haney for Mindful Healthy Life.
ITR Physical Therapy is a partner with Mindful Healthy Life.

Jessica Claire Haney is the founder, publisher and editor of Mindful Healthy Life and the author of its Guide to Holistic Family Living in Metro DC. Jessica founded the Arlington/Alexandria Chapter of Holistic Moms Network, volunteers on school wellness issues, and is a Beautycounter consultant and a doTERRA Wellness Advocate.  Follow on Facebook at MindfulHealthyLife, on @Twitter @MindfulHealthy and on Instagram at @mindfulhealthy.