This year's Women's Health and Wellness Day organized by ITR Physical Therapy  has moved to a larger space at the District Architecture Center and expanded to include an entire Postpartum Track in addition to the General Wellness and Experiential Tracks.
WHWD has something for everyone!
For less than the cost of a one-hour massage, participants will enjoy a full day of programming including mindfulness sessions, movement classes, empowering workshops and presentations on whole-body health and wellness.
Here's a quick look at the day: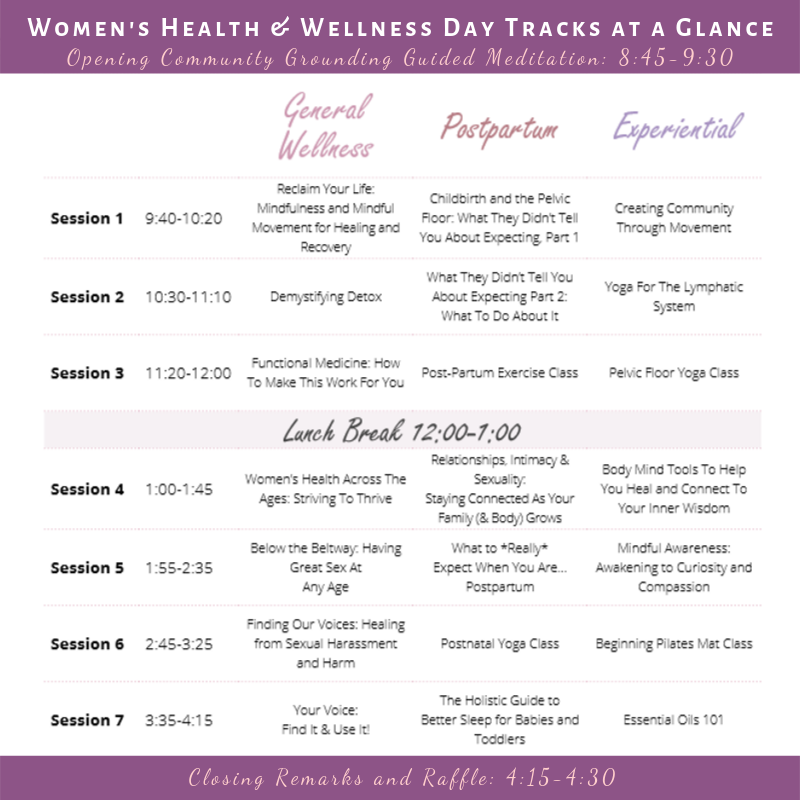 Postpartum Track
Although the previous two WHWD events incorporated healing from pregnancy and birth, this year there will be a dedicated track to postpartum mamas. Babes in arms are welcome.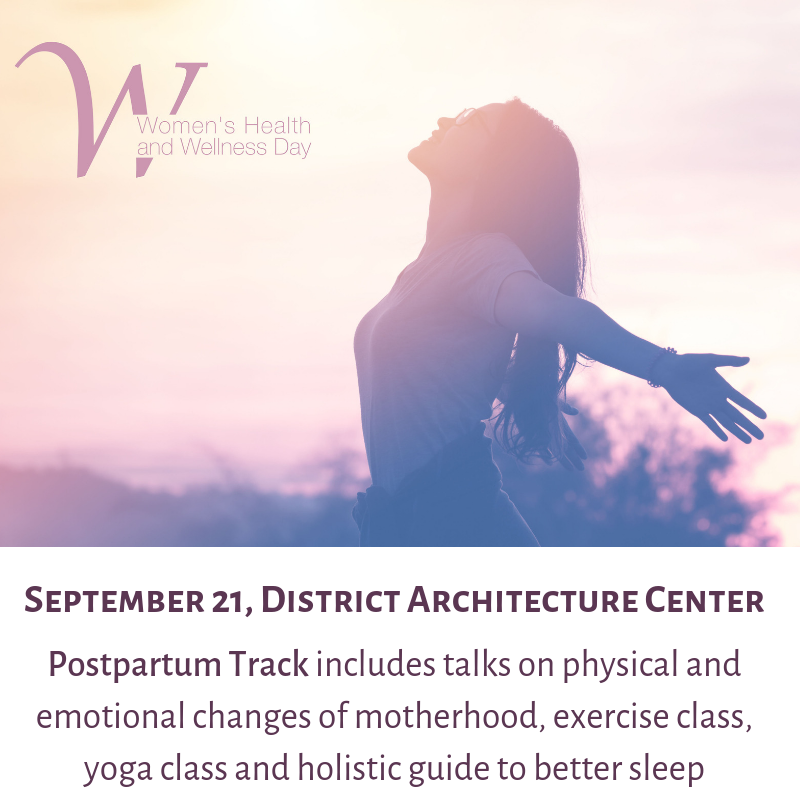 Here's the Postpartum Track lineup:
The other two tracks, General Wellness and Experiential, offer a variety of topics in workshops, classes and presentations. Here's a quick look by theme.
Mindfulness & Movement
For those interested in getting grounded and calm, there are several several movement and meditation classes in addition to the opening grounding community meditation that will open the day.
I've you've come to bliss out, don't miss these sessions:
Empowerment
Are you ready this fall to clarify your purpose and channel your passion?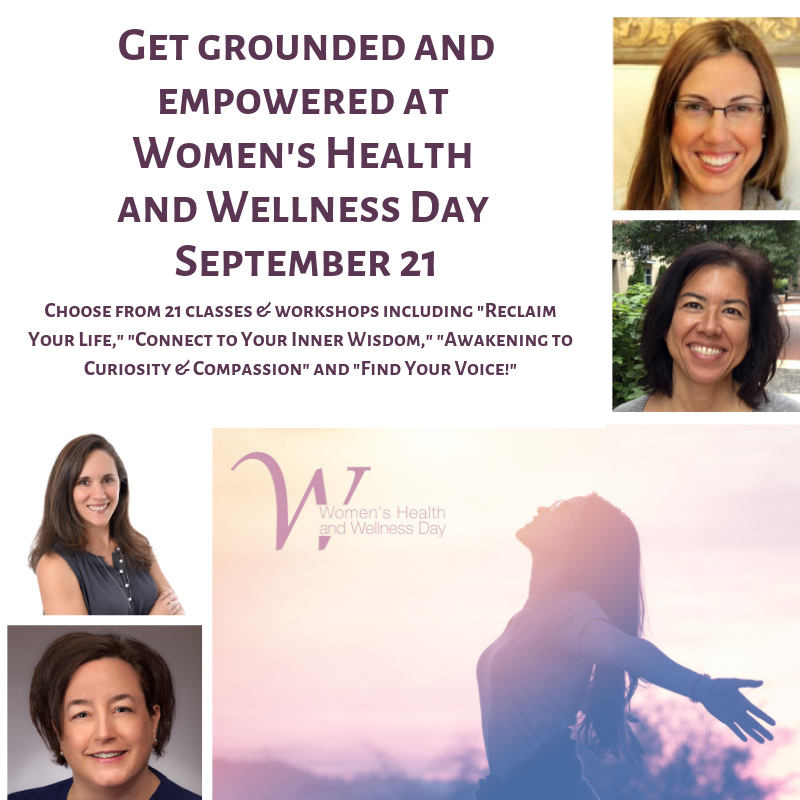 Several sessions will help you clarify your vision and speak your truth including
Health & Wellness
Curious about functional medicine and supporting your body with complementary modalities?
These sessions will address modalities and approaches to whole-body wellness:
Pelvic Health, Intimacy & Sex
If you're dealing with pelvic pain or complications from pregnancy or birth, that can have a big impact on your sense of self and your relationships.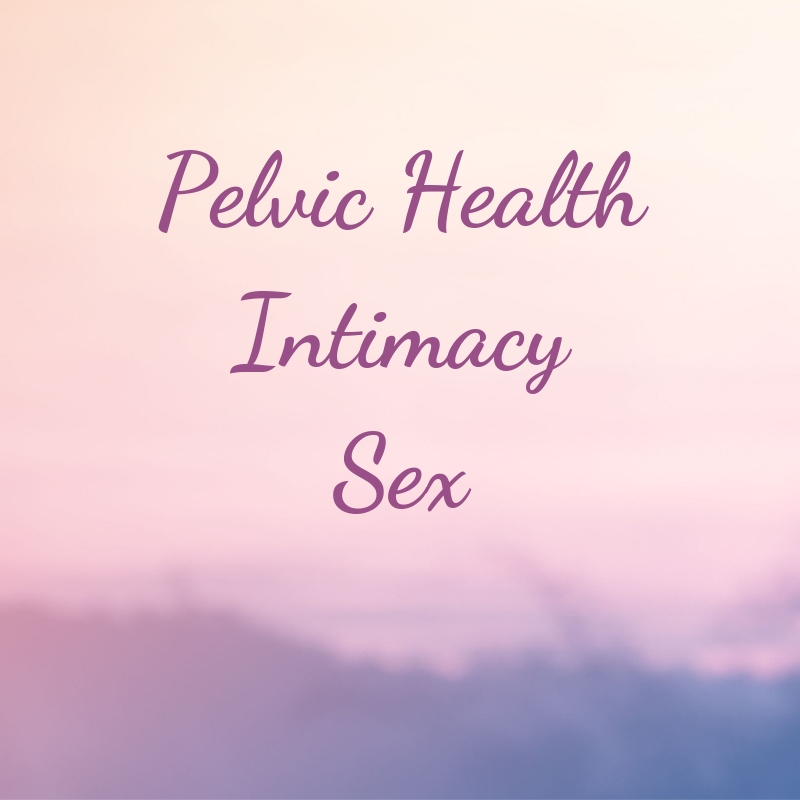 Much of the postpartum track will address pelvic health issues, but other talks will as well. Check out:
Details & Logistics
Tickets are $99 and are available at bit.ly/WHWD2019 or at the door.
There are just a few free 15-minute "discovery sessions" left with ITR Physical Therapy and Postpartum Wellness. Sign up here!
Still not sure what to expect? Check out this highlight video from last year to get a sense of the amazing supportive, healing vibe you'll get from Women's Health and Wellness Day.
Pregnant moms are welcome as are moms with babes in arms.
This year's event is at the beautiful District Architecture Center, conveniently located in the vibrant Penn Quarter area of downtown DC just blocks away from the Metro.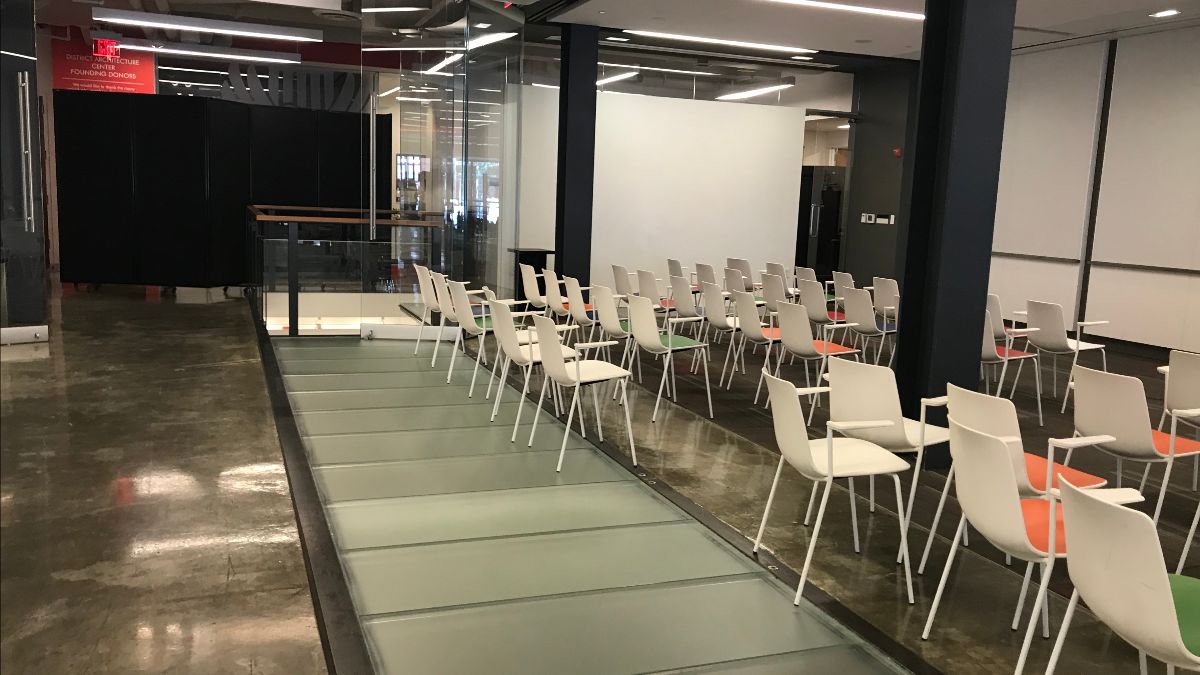 Closest Metro stops are Archives/Navy Memorial (Yellow & Green), Judiciary Square (Red) and Gallery Place/Chinatown (Red, Yellow & Green).
DAC is also walkable from Metro Center (Red, Orange, Blue, Silver) and Federal Triangle (Orange, Blue & Silver) Metro stations and the Verizon Center, Walter E. Walter Convention Center, and the city's top restaurants and hotels. Those planning to drive may wish to reserve a spot in a nearby garage using an app like Spot Hero or Parking Panda.
Some vegan lunch options will be available for purchase on site, and there are several restaurants conveniently located nearby.
There will be a raffle after the final session ends at 4:15. Prizes include:
Sharing
To share about WHWD, please share this post or the bit.ly/WHWD2019 address and invite friends to the Facebook event.
Stay connected by following us on Instagram @itr_physicaltherapy and on Facebook at ITRPT.
If you know someone who needs a scholarship to attend the event, please reach out to info@itrphysicaltherapy.com.
Disclosure: ITR Physical Therapy was a partner in the now-discontinued Mindful Healthy Life partnership program. Mindful Healthy Life is an in-kind partner for Women's Health and Wellness Day. This is not a sponsored post.

Jessica Claire Haney is the founder, publisher and editor of Mindful Healthy Life and the author of its Guide to Holistic Family Living in Metro DC. A mother of two, Jessica founded the Arlington/Alexandria Chapter of Holistic Moms Network and volunteers on school wellness issues. Follow on Facebook at MindfulHealthyLife, on @Twitter @MindfulHealthy and on Instagram at @mindfulhealthy. A writer working on her first novel, Jessica offers writing, editing, tutoring and consulting services. Learn more at JessicaClaireHaney.com. Jessica's personal blog is Crunchy-Chewy Mama. She's on Facebook at CrunchyChewyMama, Instagram at @jessicalclairehaney and Twitter @CrunchyChewy.