Did you know that the United States has not passed a major federal law to regulate the ingredients used in personal care products since 1938? The European Union has spent the past two decades banning or restricting more than 1,300 ingredients and the US has only banned 11 to date. Decades of studies indicate that health issues (such as asthma, learning disabilities, cancer and infertility) are on the rise due in some part to our exposure to toxic chemicals. Currently, approximately only 10% of the 10,000 chemicals found in personal care products have safety data.
With this realization, 2015 became the year that I began to analyze what I put ON my body, as much as what I put IN my body. I became an Environmental Working Group, or EWG, junkie, and I began swapping many of my skin, beauty and cosmetic products. I would stand in stores and search each and every ingredient on labels, until I learned about Beautycounter and their mission to get safe products into the hands of everyone. Beautycounter creates safe and effective skin care and cosmetics for women and their families and is one of the founding partners of the EWG's new EWG Verified program.
I was so relieved that Beautycounter included the EWG rating for their products right on the website, saving me time and effort. The folks at Beautycounter screen every ingredient they use to ensure their products are safe, including during pregnancy and nursing. They don't test on animals and are committed to the environment. Because of my passion for the company and the mission, I use Beautycounter for many of my family's needs, but we also use and love other products, as well!
And with that, here is my top sixteen – for 2016!- list of products for myself and my son.
Disclosure: This post contains affiliate links to the author's Beautycounter store.
Organic Coconut Oil – I use this daily to remove eye makeup (warming it a bit between my fingers, applying around my eyes and wiping off with a wet towel) but also on dry spots, scalp, lips, diaper rash, and (when my son was an infant) cradle cap.
Kids Counter Shampoo – I love this shampoo for me and my son. It lathers well and has a light orange vanilla scent from essential oils.
Leave-in Conditioner for Curls – my son is biracial and has amazing curls. It was a bit of a learning curve, but I finally realized that his hair needs moisture, moisture, moisture. We shampoo only once or twice a week, but almost daily, we wet his hair and use this conditioner.
Beautycounter Dew Skin Tinted Moisturizer – I am pretty lazy when it comes to makeup, so if a product is multifunctional, it is a winner. This product moisturizes, provides coverage, has sunscreen and reduces the signs of aging. If you prefer one without SPF, there's an option for that, too!
Beautycounter Protect All Over Sunscreen– a water resistant mineral sunscreen which blends well and is safe for both me and my little guy!
DIY Lip Scrub – winter makes my lips so chapped and dry! This year, I decided to tackle the problem in the most frugal and natural way with a homemade lip scrub. Mix equal parts sugar and melted coconut oil, and add a touch of vanilla extra for scent and flavor. This is also great to use on dry hands as well.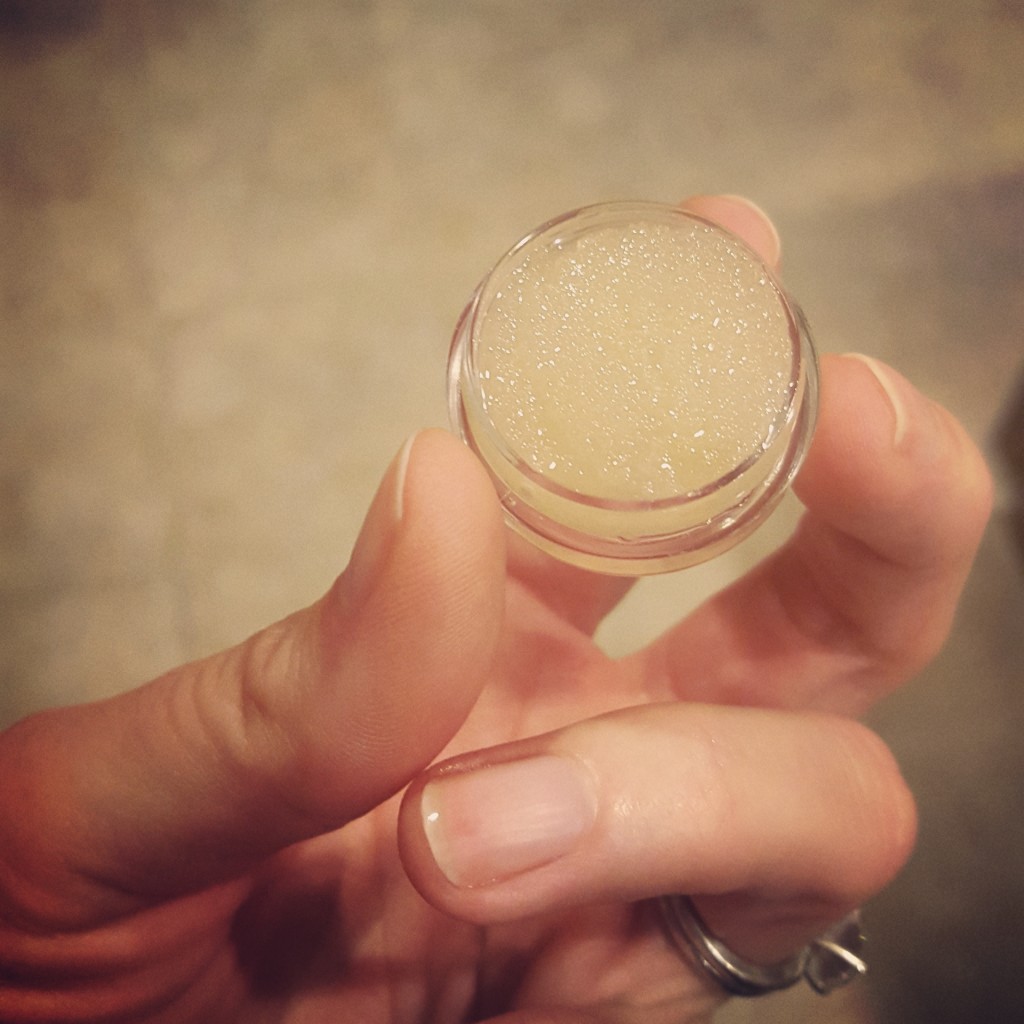 Tarte Mascara – works great, cruelty free and formulated safely.
Color Pinch Cream Blush – free from harmful ingredients, heavy medals AND super easy because it is a cream blusher. No brush needed, just your fingers!
Coconut Body Butter – this stuff is amazing – feels incredible, smells delicious and it is $5. Run to Trader Joe's and get yourself some.
Rosewater Uplifting Spray – simply put, this is a treat to yourself. It's cool, refreshing and has a light rose scent. This would be a great gift for a new mom!
Nourishing Cleansing Balm – this anti-aging oil-based product can be used as a cleanser or an overnight mask, and it comes with a 100% muslin cloth. It is expensive but lasts a long time, as you only need a tiny bit for it to be effective!
Gentle Exfoliator Polishing Cream  – this creamy exfoliator can be used daily.
Every Day/Every Night Hydrating Creams – these unscented face creams are the perfect mix of aloe, organic coconut oil and green tea to moisturize without being greasy.
Jack N' Jill Toothpaste – blueberry and strawberry flavored toothpastes for babies which are fluoride-free, so safe for accidental swallows!
Water Wipes – these super soft wipes are made of water and grapefruit seed extract. I have found the best way to purchase is through a Target subscription with the Red card. That will give you the best price!
Which brings us to #16, and where you come in…one item I am still looking for is deodorant. If you have a natural deodorant that you love, please share it in the comments!
Notes: In December 2016, President Obama signed legislation outlawing microbeads in personal care products.
This post contains affiliate links to the author's Beautycounter store. These links do not benefit Mindful Healthy Life.

Lindsay Adeyiga is a full-time working mom in Arlington, VA. By day, she is a nonprofit fundraiser dedicated to kids living in poverty. She is also an independent Beautycounter consultant, playground frequenter, rescue pup mom and photography lover.