For the third year in a row, Moms Clean Air Force is organizing a family-friendly Play-In for Climate Action to raise awareness about threats to the environment and children's health. This year's event takes place Wednesday, July 13, 9:00-11:00 a.m. in Upper Senate Park.

The need for awareness and action on climate
It is more important than ever for parents to take action and speak up so that we can continue to see strides in environmental legislation protecting our families and environments health, said Moms Clean Air Force.
Some of the most significant recent developments on climate action, environment and children's health include:
Why a Play-In?
When asked about the goals for this year's action, Moms Clean Air Force said:
"On July 13, 2016 parents and kids from across the country will rally at Upper Senate Park in Washington, DC to call for climate action. This family-friendly protest against the air pollution that causes dangerous climate change will showcase exactly what's at stake as temperatures and sea levels rise: our kids.
We will show our support for slashing carbon dioxide emissions from power plants. We will show our support for slashing methane emissions from oil and gas operations. And we will call for a renewable energy future. Moms know that kids can't sit still, so we are ditching a traditional sit-in–and having our third annual Play-In."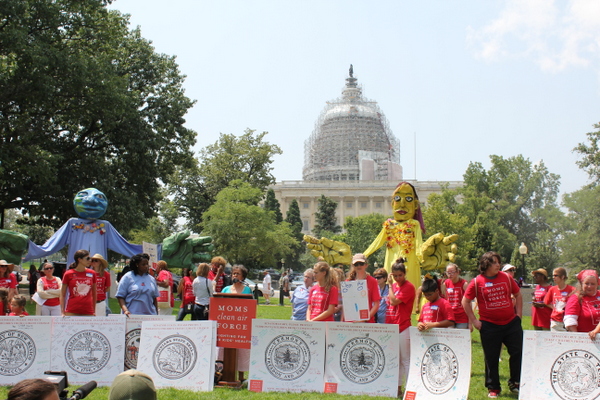 Activities and Logistics
The event begins at 9:00. Family activities run 9:30 to 10:30. At 10:15, there will be a performance by Mr. G, and at 10:30, members of the indie/alternative band Guster will perform. There will also be children's yoga, parachuting, puppets, sign-making, and hula-hooping.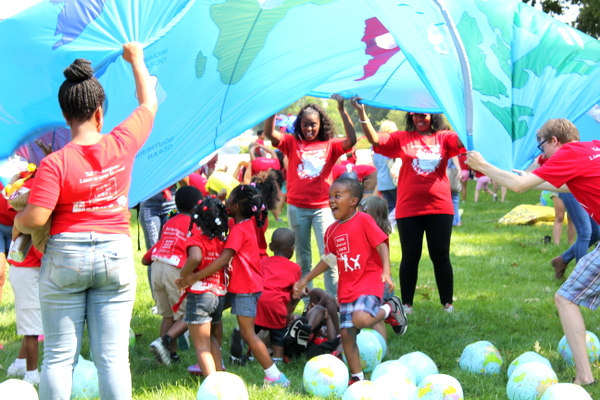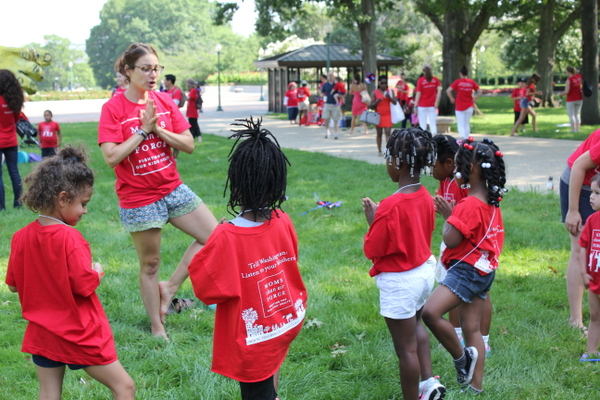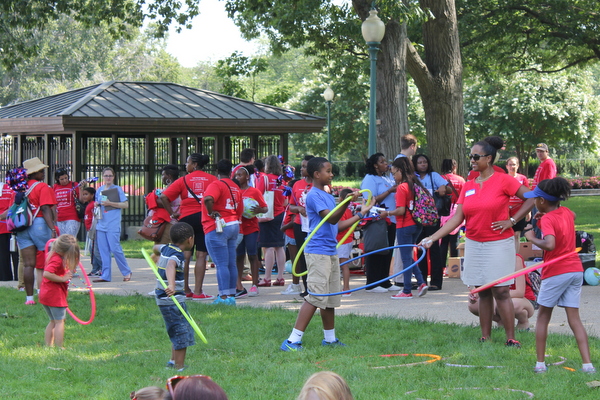 At the 10:30 press conference, children may join in to stand with their signs.
Press conference speakers include:
The event will end at 11:00 at the conclusion of the press conference.
Water and snacks will be provided.
Parents are advised to bring sunscreen, but the park does have some shady spots, and organizers are looking to up the shade-friendly areas this year.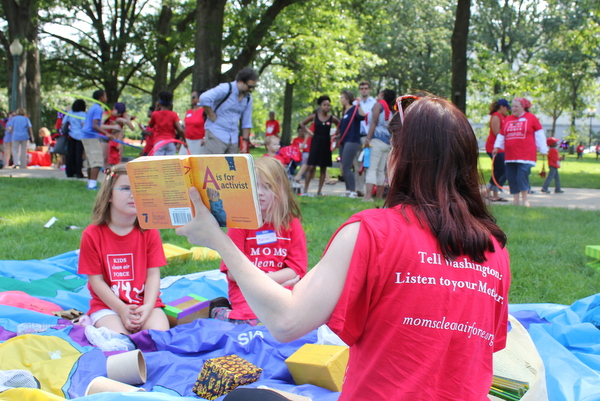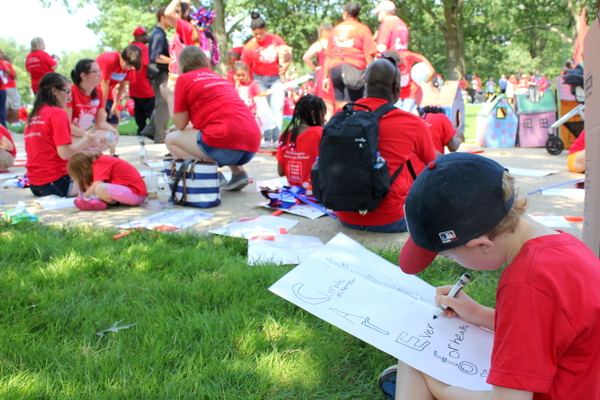 Play-In participants will receive a Moms Clean Air Force t-shirt and a signature stainless steel pint cup, as well as pens and stickers.
The event will go on rain or shine. Portable toilets will be on site this year.
Upper Senate Park is between Union Station and the Senate Office buildings. The address is 200 New Jersey Avenue NW. Street parking will be very difficult. Union Station has a public garage with hourly and daily rates. It is also a public transportation hub. Organizers highly recommend using public transportation.
More transportation information may be posted on the Play-In registration page.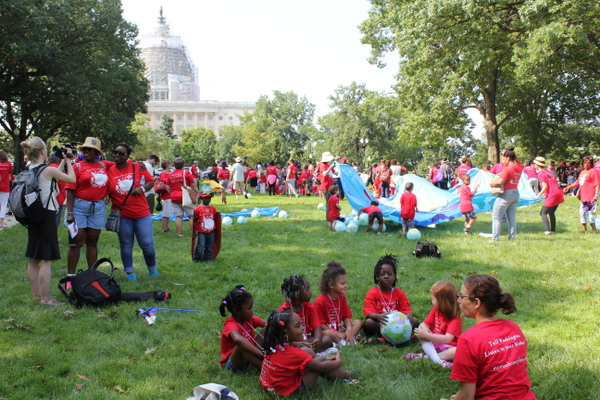 For anyone who can't attend in person, join the Force and start taking action today. You can also join the Thunderclap to participate digitally and follow the hashtag #PlayIn4Climate on Twitter and Instagram.
For coverage of past play-ins, see our recap of the 2015 event and our recap of the 2014 event and also our interview with Heather Clark, the visionary mom who came up with the idea.
Mindful Healthy Life is proud to be a media sponsor of the Play-In and a Virginia partner of Moms Clean Air Force and to count Moms Clean Air Force among the Mindful Healthy Life partners.

Jessica Claire Haney is the founder, publisher and editor of Mindful Healthy Life. She is a writer and editor and the founder of the Arlington/Alexandria chapter of Holistic Moms Network. Her personal blog is Crunchy-Chewy Mama and her writer's site is JessicaClaireHaney.com. See the Team Mindful Healthy Life page and Jessica's Mindful Healthy Life Q&A for more on Jessica.