Nine years ago right now, I was preparing to launch the Arlington/Alexandria chapter of Holistic Moms Network. The group has met monthly since January 2009, hosting dozens of terrific speakers on topics relevant to health and wellness, parenting and natural living. This coming January, as the chapter celebrates its ninth anniversary, the group will convene a discussion reflecting on its past and envisioning its future.
Speakers and conversations at Holistic Moms meetings have provided a foundation for wellness for me and many other longtime chapter members. From our chapter launch on January 22, 2009 to today, the chapter has provided connection, community and education for natural-minded parents and those curious about healthy living and mindful parenting.
I founded the Arlington/Alexandria chapter after first learning about Holistic Moms Network when a the Northern Virginia chapter formed in Fairfax in 2008. I served as co-leader from the Arlington/Alexandria chapter's inception in 2009 through July 2016, and I remain an active member of the chapter I founded and enjoy membership, albeit mostly virtual, in the Northern Virginia chapter as well. The community I have found in both chapters is powerful. Monthly meetings on the Third Thursday of every month have been a staple of my life since my first child – now in middle school – was a toddler.
Meeting topics have covered many healing modalities and approaches to health including building a strong immune system, and fighting the flu, and beating the winter blues, managing hormone changes through a woman's life, addressing fertility, supporting thyroid health and making sense of supplements.
Healing modalities addressed included massage, holistic dentistry, Ayurveda, Emotional Freedom Technique, craniosacral therapy, acupuncture, homeopathy, chiropractic for women's health, physical therapy and pelvic floor therapy for postpartum healing, integrative family medicine, and more.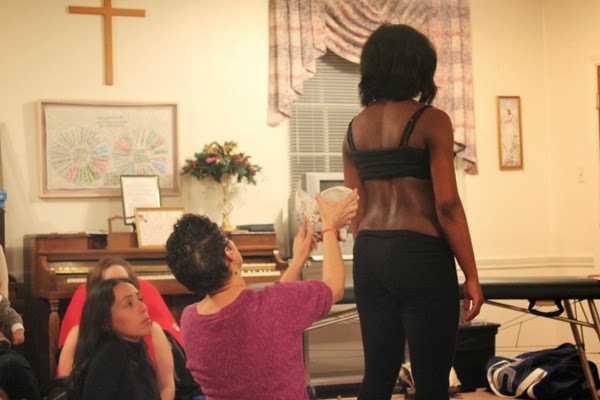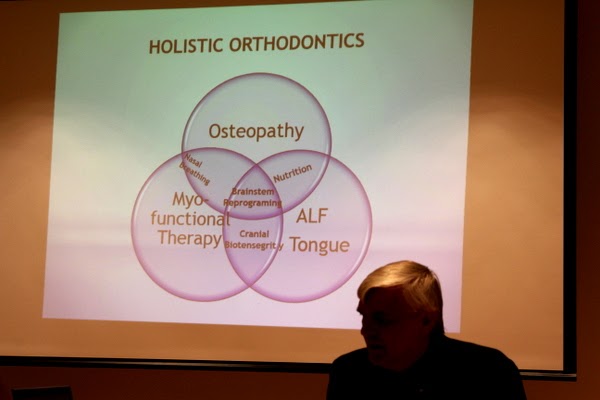 Several talks addressed various ideas about nutrition and digestion, including special diets for allergies, Paleo eating, raw, seasonal and cleansing diets, vegetarian and vegan diets, and traditional diets and "Real Food" eating. We enjoyed a panel on meal-planning, and held "Vice or Nice" talks on caffeine, cocktails and carbonation and on chocolate.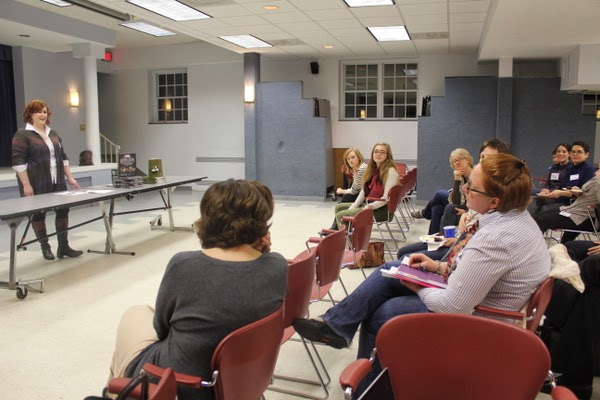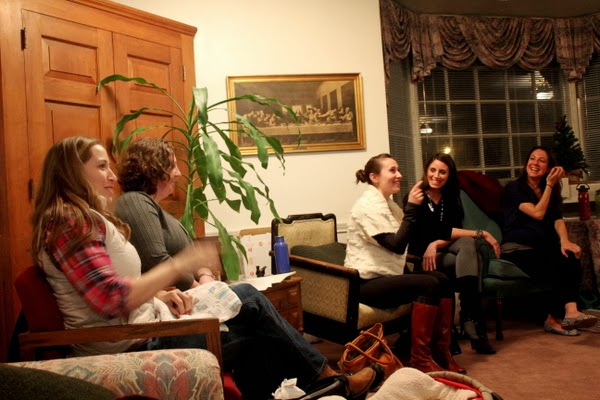 We've learned about organic gardening, non-toxic living, creating a green home, recycling and composting, and wireless safety. We've covered sourcing local food; canning, preserving and fermenting; holistic living on a budget and how to spend smart & sustainbly.
From our panel on local options for natural birth, to our talks on breastfeeding and cloth diapering and our panel on supporting children's emotional health, our panel about holistic schooling options, and our panel on being a holistic parent in public schools, we've covered a variety of topics related to parenting. We've had lectures and discussion on mindful parenting, simplicity parenting, positive discipline, siblings & birth order; tantrums, whining and backtalk; screen time; and sleep.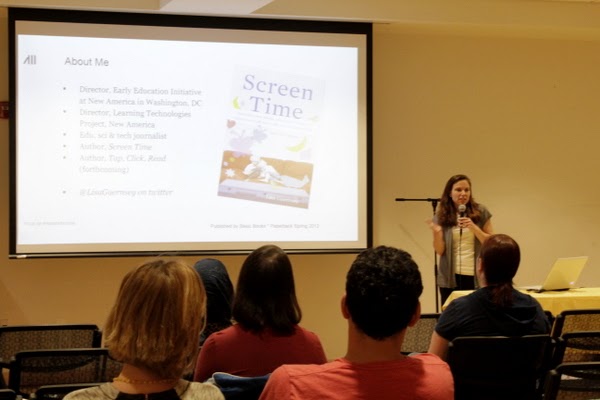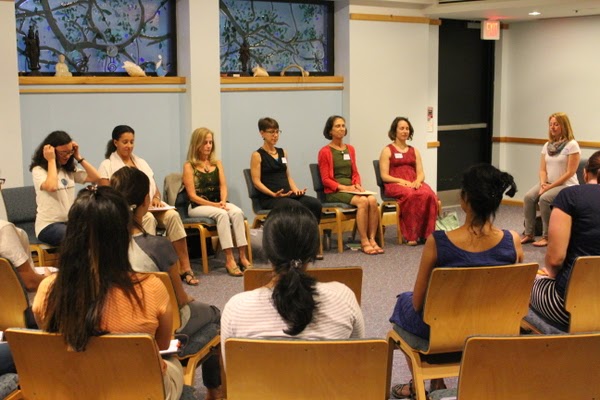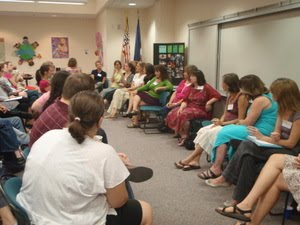 We held conversations on our holistic journeys, experiences with cancer, balance in family life, holistic birthdays, holistic Halloween, holistic holidays, creating a healthy relationship with money, the power of positive thinking, setting priorities. and balancing our priorities and passions.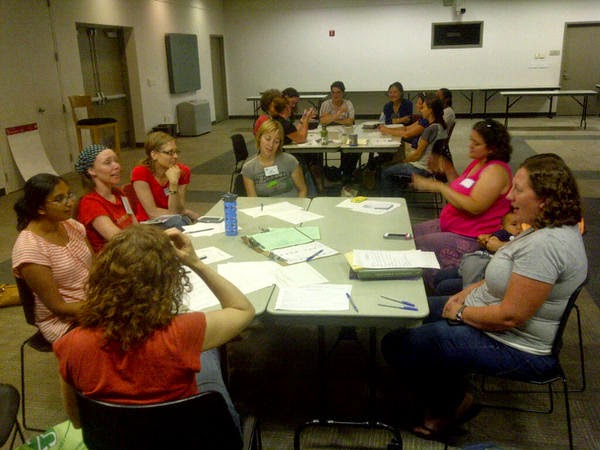 On the active end, we've covered outings in & around DC  and community service options for the family. Hands-on sessions have given us valuable experiences and ideas for further exploration, including meetings on yoga, PiYo, hiking and camping as a family, and biking as a family.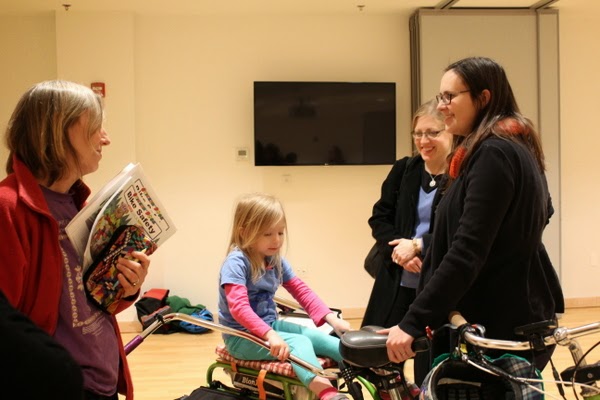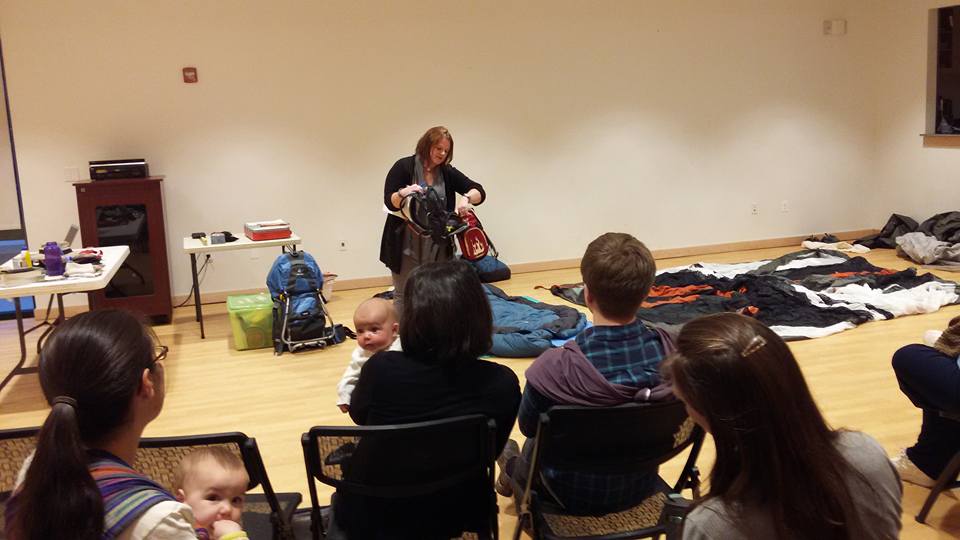 Looking inward, we've explored self-care for moms and breath work.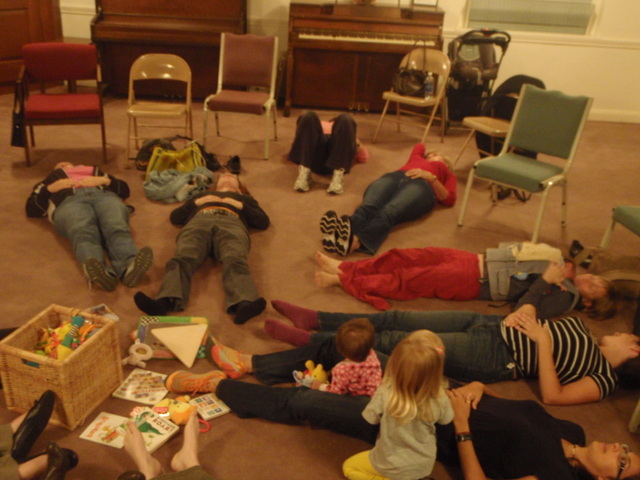 We've held thoughtful moderated conversations about body image, and about how to talk to kids about race, gender, sex, and death.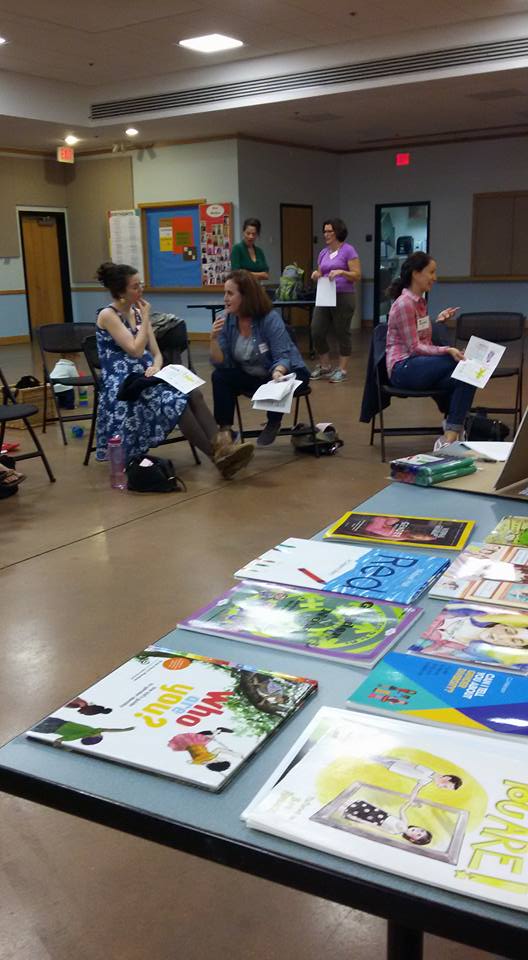 For our expectant mamas, we've held several mother blessings to help smooth the path toward becoming a mom of two, three or more.
We've connected over conversation at meetings, ice cream socials, and our annual solstice potluck social, where our kids love to play and eat healthy food in a supportive community.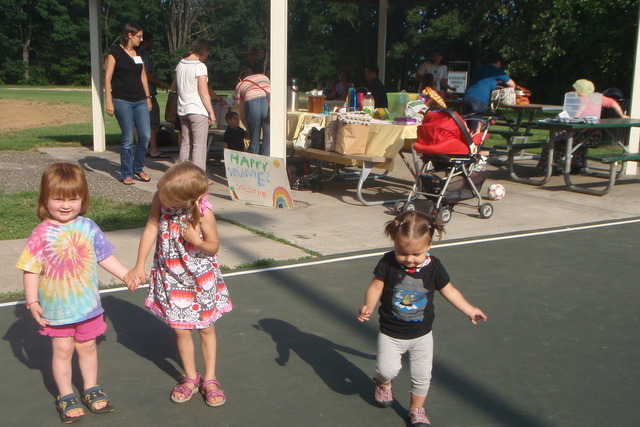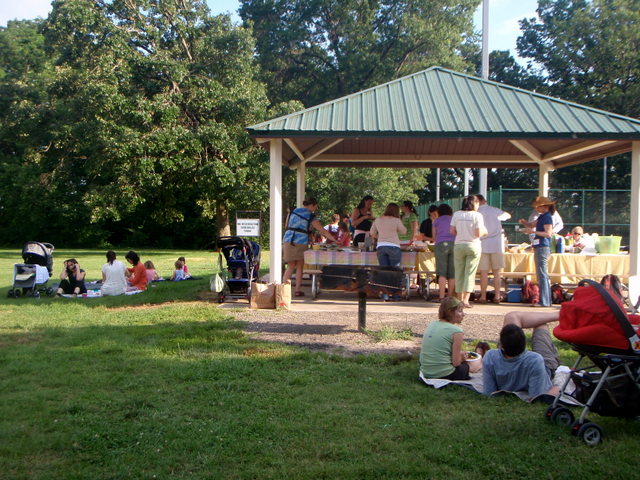 At playgroups and on walks in the woods, we have enjoyed discussing our priorities, our passions, our challenges and our successes.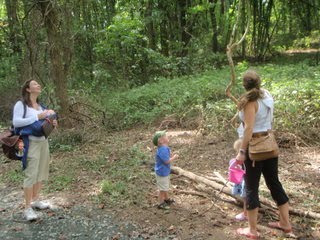 Moms Nights Outs have included bellydancing, a garden center tour and discussion on creating a children's garden, film screenings on sustainable agriculture and about birth and parenting, and a BYOB social, making our own body products and kombucha, dinners and more.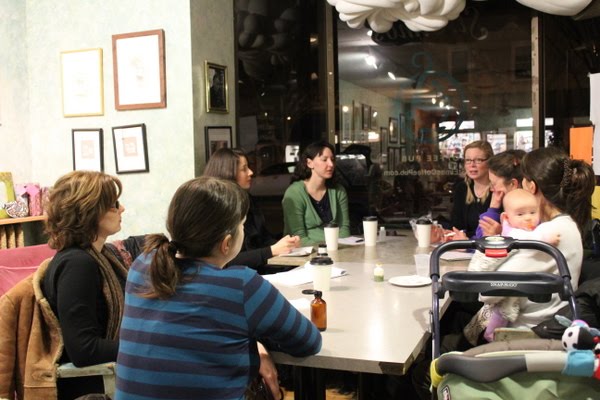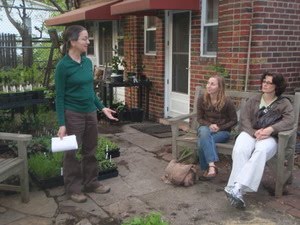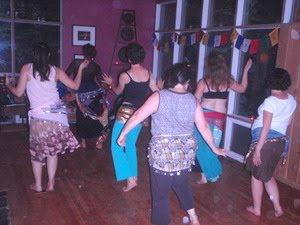 To celebrate our community and extend our outreach, we held a one-year anniversary party (which was covered in the Washington Post) and a five-year anniversary party that brought out more than 100 people.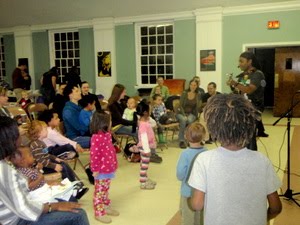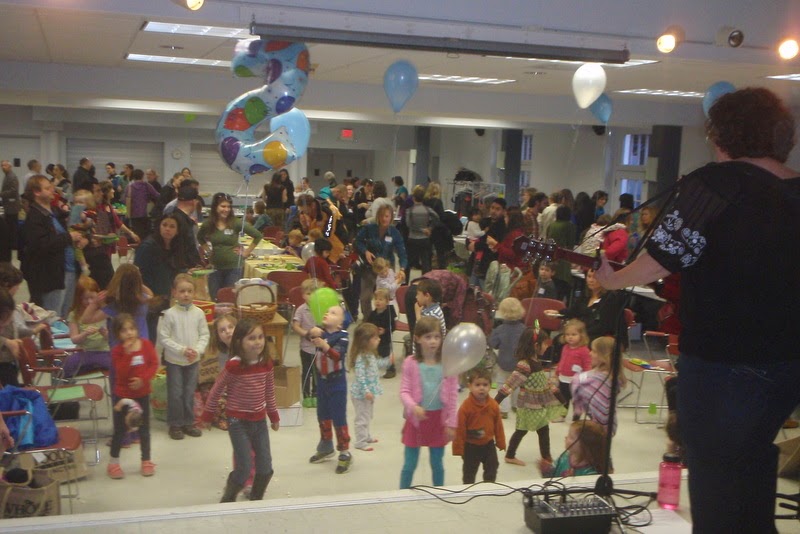 We have also engaged with the community. Our chapter signed on to the Arlington Children and Nature Network when it first launched, and we shared information at exhibits at the ACE Green Living Expo; several Green Festivals; the Joint American Homeopathy Conference; Grow Your Health Gardening, Wellness and Local Food Festival; Love Your Baby Day, the ICPA Freedom for Family Wellness Summit, and Food Day at the Northern Virginia Community College in Loudoun.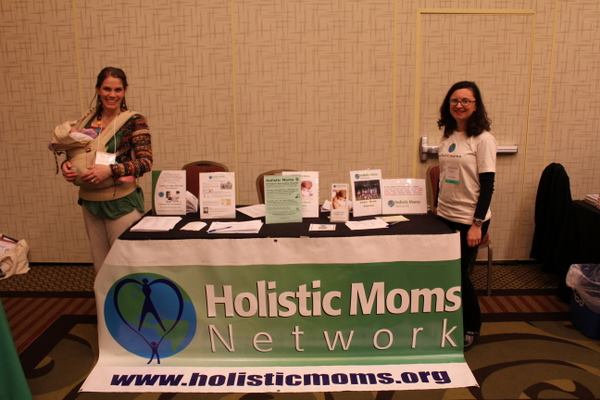 As the chapter approaches its nine-year anniversary, it's time to look ahead and consider future directions. Three of the four current co-leaders were at the very first meeting in 2009, and all have been involved and in leadership positions for several years. I stepped down as one of the leaders last summer, after seven and a half years.
With children in schools and new and different demands on our time – often including advocacy for healthy practices in schools – the current leaders and I hope some new leaders will step forward to continue to build community and provide educational learning opportunities and a supportive environment for exploration on our parenting journeys.
After a meditative December meeting, the January meeting will be a social event for reflection and discussion about next steps. If you've been wanting to get involved with Holistic Moms and haven't yet, or you've been to a few meetings here or there, or you've been an active member and want to share what you've gained from the chapter and your vision for its future, please join us on January 18.
To learn more about Holistic Moms Network, a national non-profit organization, visit www.holisticmoms.org. Click here for a list of local DC-area chapters and click on the map on the HMN national site to find chapters across the U.S.
The Arlington/Alexandria chapter official website is chapters.holisticmoms.org/chapters/va-arlington. Its chapter blog is now an archive; the links above are to blog posts about past meetings and events. To stay current with happenings, follow the Arlington/Alexandria chapter Facebook page at www.facebook.com/HMNArlingtonVA.
Hope to see you January 18, for old times' sake and for looking to the future!
Mindful Healthy Life is a local sponsor of local HMN chapters.

Jessica Claire Haney is the founder, publisher and editor of Mindful Healthy Life and the author of its Guide to Holistic Family Living in Metro DC. Jessica volunteers on issues related to wellness in public schools and was the founder of the Arlington/Alexandria Chapter of Holistic Moms Network. A writer working on her first novel, Jessica offers writing, editing, and consulting services.  Learn more at JessicaClaireHaney.com and in Jessica's Mindful Healthy Life Q&A. Follow Jessica on Facebook at MindfulHealthyLife, on @Twitter @MindfulHealthy and on Instagram at @mindfulhealthy. Jessica's personal blog is Crunchy-Chewy Mama, on Facebook at CrunchyChewyMama and on Twitter @CrunchyChewy.