The fourth annual Grow Your Health Festival of Gardening, Local Food & Wellness will be held on Saturday, March 5, 2016 at Fairfax High School. the event offers classes on gardening, nutrition and wellness. Topics to be covered include how to start gardens, source better quality food, and learn holistic techniques to achieve better health.  A family-friendly event, the Grow Your Health Festival offers several hours of supervised, age-appropriate activities for children, including gardening classes, kids' yoga, indoor recess and quiet floor play. From 10:00 to 4:00, parents can take advantage of up to one hour of free childcare for children ages two to ten provided by Play, Work or Dash, a new mom-owned co-working space with childcare in Vienna.

"This event is important for learning the benefits of local, organic foods, and for the contributions we're able to make to foster the whole-food perspective on good nutrition," according to Debby Ward, event organizer and master gardener at Prior Unity Garden.
Sponsors of Grow Your Health 2016 include Seed Savers Exchange, Prior Unity Garden, Avery's Branch Farm, Great Country Farms, J&L Farms, 4P Foods, National Integrated Health Associates, Weston A Price Foundation, Vollara Living Water, Neck, Back & Beyond, ASEA & Renu 28 revitalizing skin gel, Farmstead Ferments, Salud Healthy Pantry, FreshEye Innovative Solutions and Planetary Music.
In the Food & Farming section, attendees will meet farmers who sell direct to consumers and deliver weekly to convenient drop sites throughout Northern Virginia and shop in the festival's 2016 Pre-Season Farmers Market. The documentary film Growing Cities will focus on urban farming.
"We have selected over 50 exhibitors who provide top nutritional supplements and holistic health services, along with a range of organic, non-GMO lunch offerings available for purchase. Food vendors include 100 Bowels of Soup, Raw Living D'Light, Farmstead Ferments, Empanadas de Mendoza, Sandmar Mexican Salsa, Inside Scoop, Vitick's Switchel,  MTO Kombucha & Vollara Living Water" according to Julianne O'Dwyer, event organizer and health coach at National Integrated Health Associates.
Parenting-focused exhibitors include Play, Work or Dash, Mindful Healthy Life, and local chapters of Holistic Moms Network.
The schedule for adults includes keynote addresses at 9:30, 10:15, 1:00 and 2:00, and class sessions at 10:15, 1:00 and 2:15.
11:15-1:00 is reserved for shopping and lunch.
The tentative schedule of kids' events includes:
Gardening for Kids at 11:30 and 2:15 with Saxon Henderson of FoodCorps Washington DC office, school garden coordinator to DC schools
Farming for Kids at 11:30 with Heather Metz, a parent advocate for better school lunches in Fairfax County
Open from 10:00 to 4:00, the Play, Work or Dash childcare will be situated in its own classroom with gardening- and nature-themed arts & crafts activities and other play activities. Parents can leave their children in 30-minute increments, up to one hour. Children aged two to ten are welcome, as space allows. All must be potty-trained and will be given a name tag after parents sign them in.
At, 3:45, Movie Doors Open and festival organizers provide an introduction to Growing Cities, a film about urban agriculture. Exhibit Hall closes.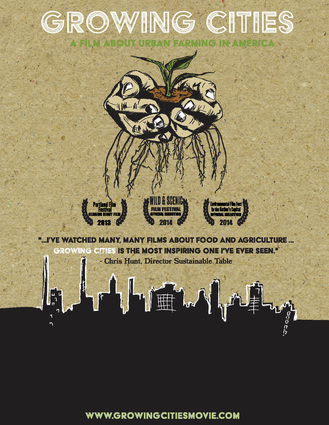 4:00 – Movie Screening:  Growing Cities

The festival ends at 5:30.
All activities, classes, childcare and the film are included in the admission price – $10 online/$15 at the door.
Tickets are available on Eventbrite. The event is free for children 16 and under.
Proceeds from the Festival will be donated to the Weston A Price Foundation and Seed Savers Exchange. 

Click here for our recap of the 2014 Grow Your Health festival and here for my preview of the inaugural festival in 2013.

Jessica Claire Haney is the founder, publisher and editor of Mindful Healthy Life. She is a writer and editor and a co-leader for the Arlington/Alexandria chapter of Holistic Moms Network. Her personal blog is Crunchy-Chewy Mama and her writer's site is JessicaClaireHaney.com. See the Contributors page and Jessica's Mindful Healthy Life Q&A for more on Jessica.