If you've never been to the National Kids Yoga Conference, get ready to meet some of its awesome musicians and authors in this great giveaway!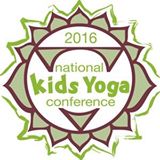 The National Kids Yoga Conference not only brings terrific speakers, teachers and musicians it to town for people to learn from their teachings; it also introduces attendees to some great tools for doing yoga and mindfulness practice with children!
Check out our preview post for the 2016 conference, taking place at Catholic University September 30-October 2. In anticipation of this year's event, we're giving away some goodies from some of the wonderful folks we met there last year.
There are two prizes: a music bundle and a book and activity bundle. Enter once for both. There will be two separate winners drawn. Be sure to leave a comment about which one you're most interested in so that if you're the first winner chosen, that's the bundle you'll get!
Entries close at 11:59 on September 25. Registration for the conference has been extended through noon on Thursday, September 29. Thank you to the artists and authors who donated their work to this giveaway!
This page has affiliate links.
Music Bundle 
These three artists are phenomenal musicians who do an amazing job of conveying messages about respect, understanding and joy through song. Some of the songs guide children in poses or in breath work and some are just plain fun! You will delight in listening to these CDs even when your kids are not in the car!
From Kira Willey
Dance for the Sun: Yoga Songs for Kids
Kings & Queens of the Forest: Yoga Songs for Kids Vol. 2
From Bari Koral
From Lianne Bassin
Breathe In: Children's Songs for Mindfulness and Awareness
Activity & Book Bundle
Gail Silver's books provide a safe space to explore issues of anger, frustration and resentment. They are beautifully illustrated, and their stories fit that sweet spot of being enjoyable and relatable while also teaching valuable lessons in an accessible way.
Anh's Anger
, Steps and Stones: An Anh's Anger Story
, and Peace, Bugs, and Understanding: An Adventure in Sibling Harmony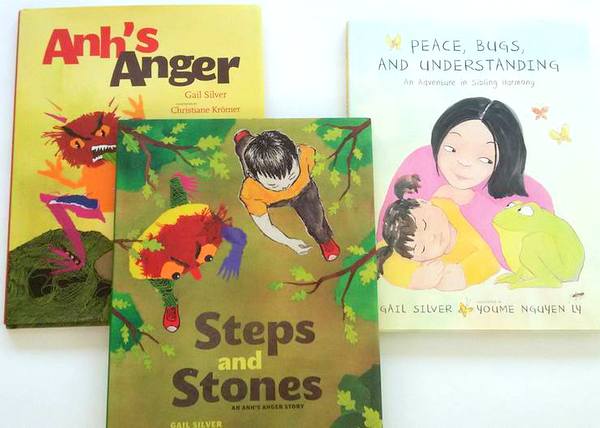 Best Practices for Yoga in Schools (Yoga Service Best Practices Guide) (Volume 1)
 is a must for anyone who works in schools or wants to support a school in its pursuit of mindfulness and movement work.

Kira Willey's Mindful Moments for Kids
 provides 30 one-minute tracks, each with an easy strategy for coming into a place of calm and awareness. They are spoken in Willey's characteristic nurturing, melodious voice. She has six different moments for each of five categories: Calm, Focus, Inspire, Energize, and De-Stress.

Local mom Kerry Wekelo of Zendoway has created a terrific library of Pile of Smile books and activity books that promote playful awareness and help children see gratitude and appreciation – and yoga! – as regular and important parts of life.
Audrey's Journey: Playful Namaste
, Pile of Smile Activity Book (2 copies), Audrey's Journey: Round and Round Yoga
, Audrey's Journey: Loving Kindness
, Let's Do Yoga: Coloring and Activity Book
 (2 copies)
Good luck!