The first Namas Day Yoga Celebration held in DC was a great success. I was honored to be invited to participate as a partner of this DC Area Yoga event and was thrilled to be able to attend. Take a look at what it was like!
Namas Day offered a full day of programming, from 8:30 a.m. to 5:00 p.m. The event has been produced annually in Philadelphia since 2013.
Although my energy and stamina have improved since I wrote this post about healing from Lyme last spring, I still have to be careful not to overextend. So I joined Namas Day in time for the second of four 90-minute workshops.
Ariele Foster's "Way of the Happy Sacrum" taught me a lot about my body and the body in general. It was a great practice.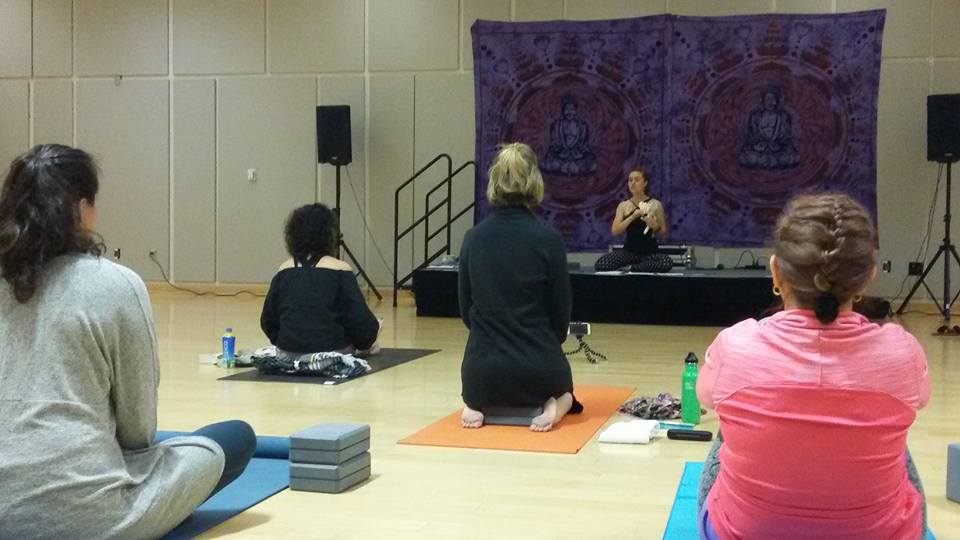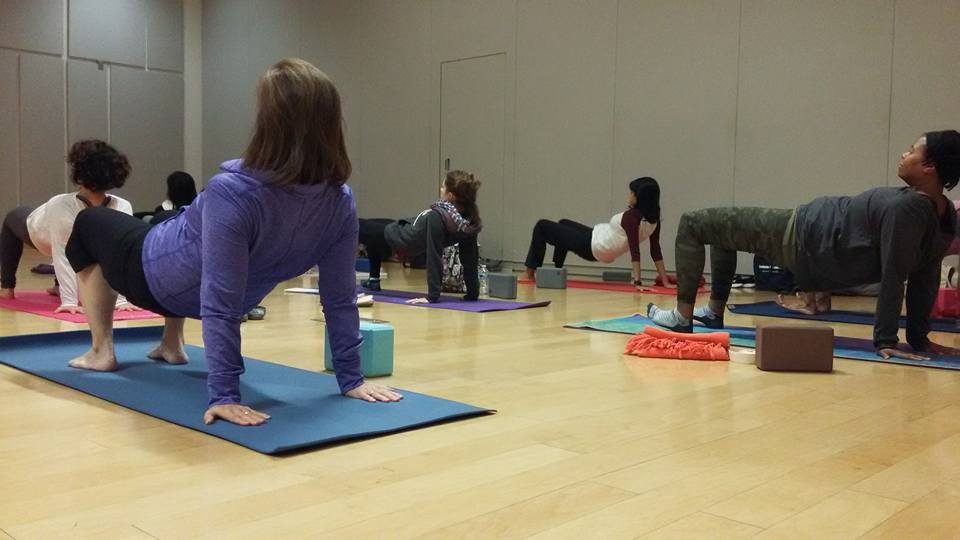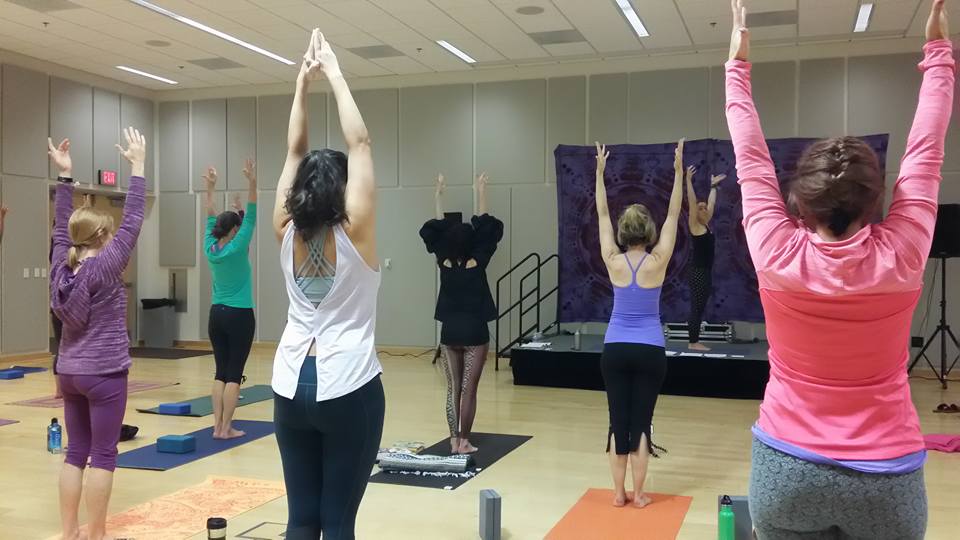 The marketplace hosted lots of terrific exhibitors, including Craft Indulgence, Moonbeams & Fairy Dust and many others.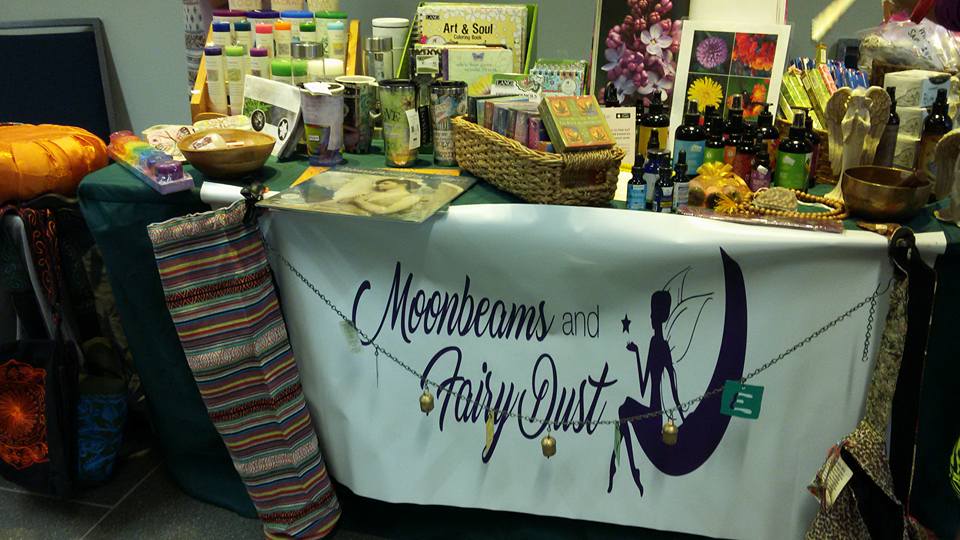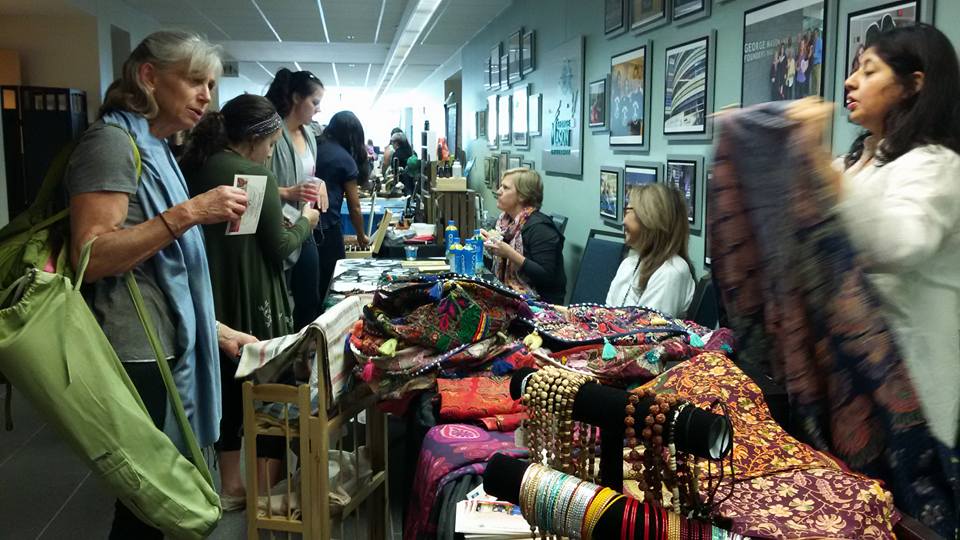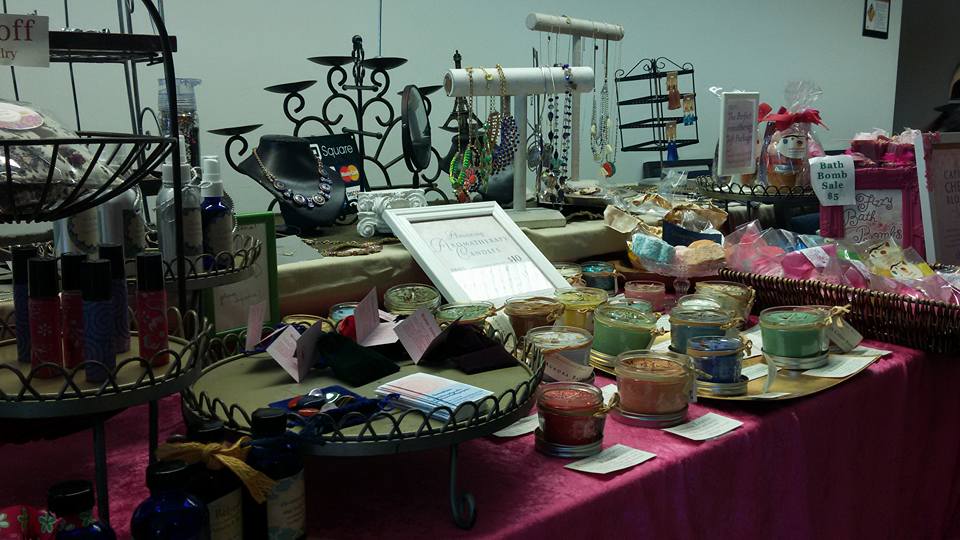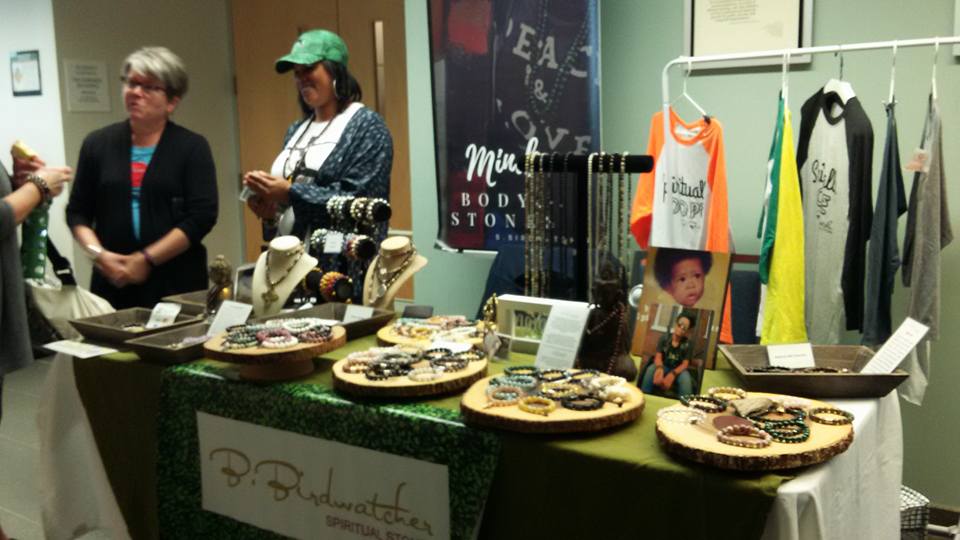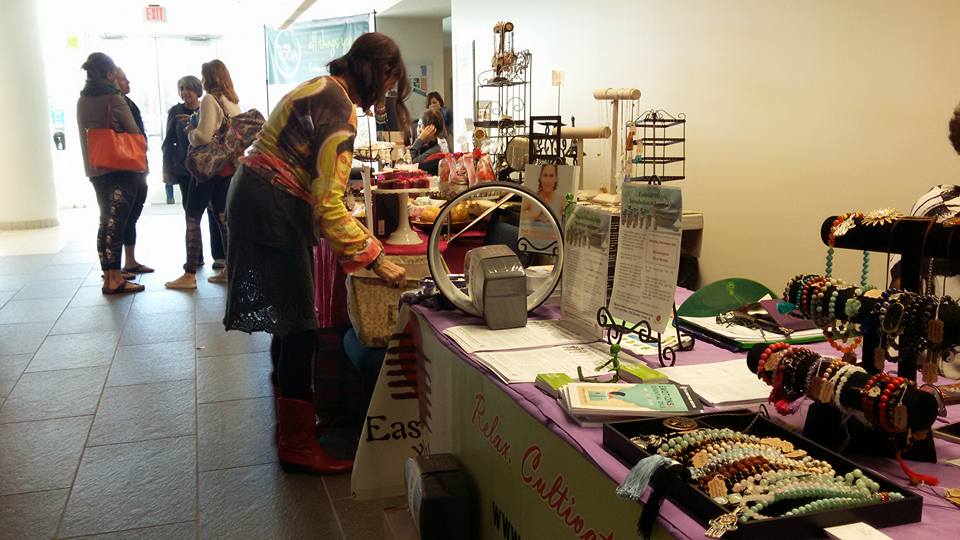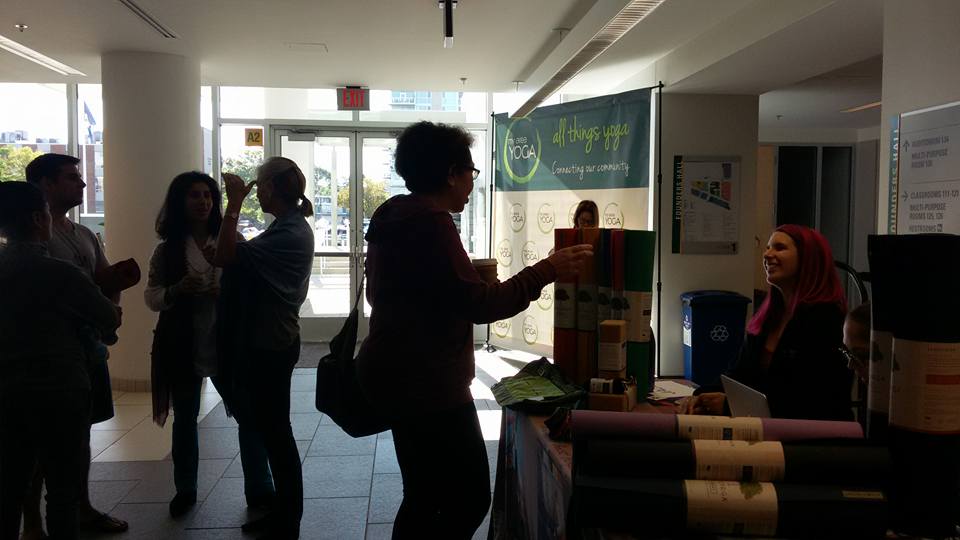 I especially loved the messages of these recycled windchimes!
BarkTHINS sampled its many delicious types of snacking chocolate. I was thrilled to leave with a bag of one of the few flavors I hadn't tried before but loved: pumpkin seed! So good!
After lunch, I had the opportunity to settle my mind and clear out stale energy with  HawaH's Pranayama and Meditation class.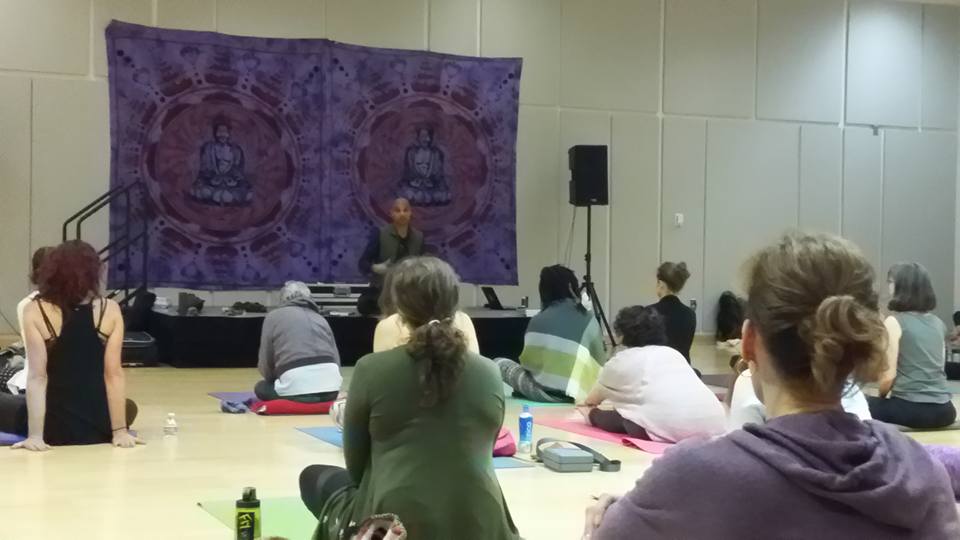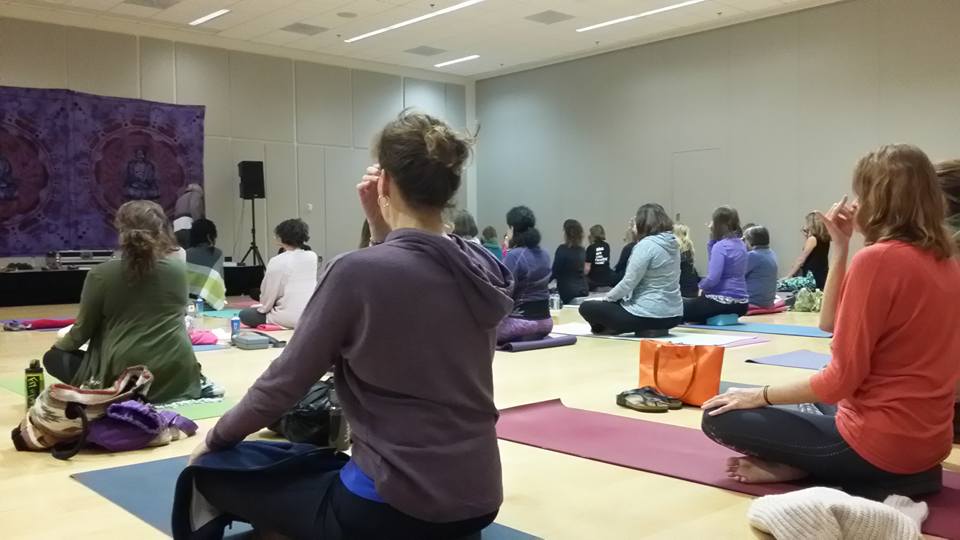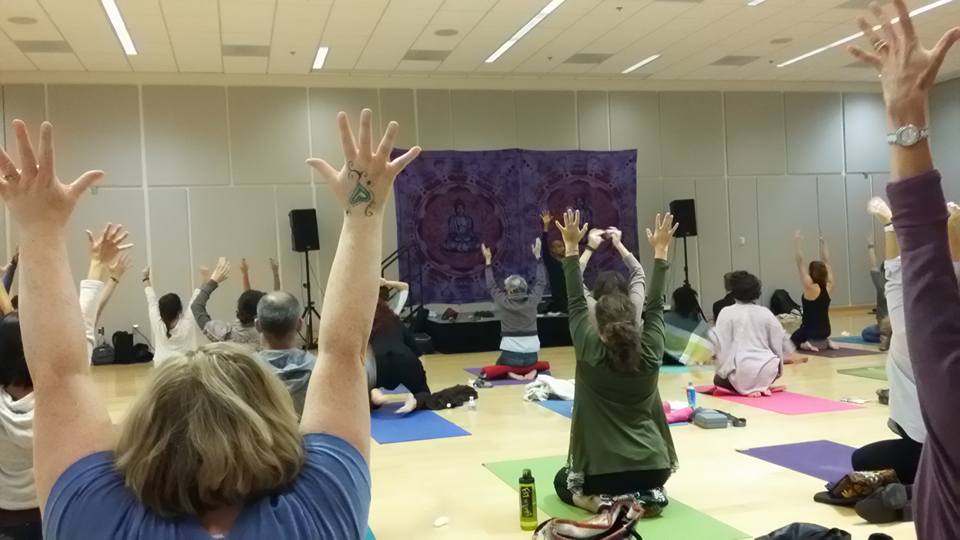 My healing day concluded with  Yael Flusberg's talk about how Yin yoga helps support resiliency and supports the nervous system.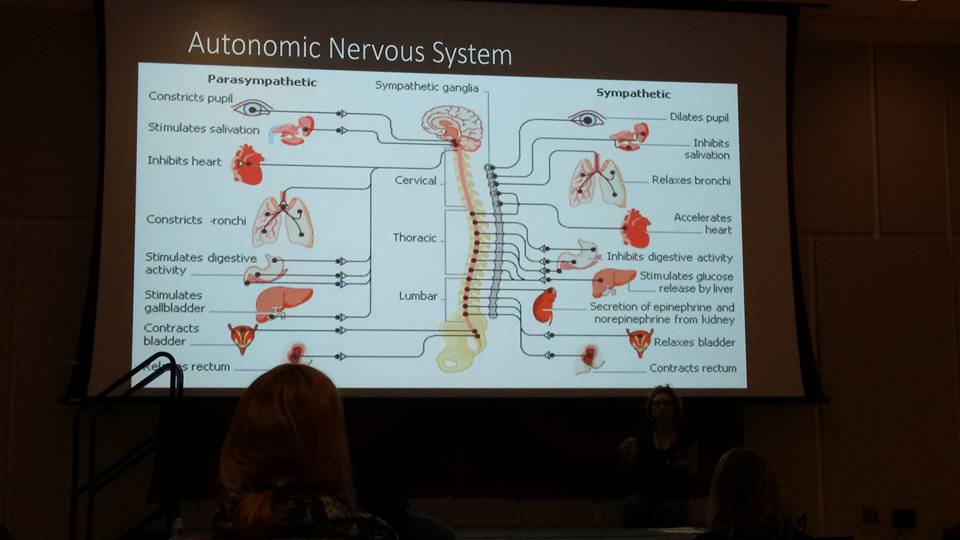 We undertook some journaling and then enjoyed a Yin practice. I left feeling uplifted, limber and stronger than when I arrived.
Namas Day was organized by MyAreaYoga.com and its arm, DCAreaYoga.com. The event was sponsored by Jade Yoga with the support of several partners, including more than a dozen local studios and this website, Mindful Healthy Life. For more about Namas Day DC 2017, view our preview post.
It was a delightful day and an honor for me to be part of it!
All photos copyright Jessica Claire Haney.

Jessica Claire Haney is the founder, publisher and editor of Mindful Healthy Life and the author of its Guide to Holistic Family Living in Metro DC. Jessica volunteers on issues related to wellness in public schools and was the founder of the Arlington/Alexandria Chapter of Holistic Moms Network. A writer working on her first novel, Jessica offers copywriting, editing, writing coaching and holistic business consulting services.  Learn more at JessicaClaireHaney.com and in Jessica's Mindful Healthy Life Q&A. Follow Jessica on Facebook at MindfulHealthyLife, on @Twitter @MindfulHealthy and on Instagram at @mindfulhealthy. Jessica's personal blog is Crunchy-Chewy Mama, on Facebook at CrunchyChewyMama and on Twitter @CrunchyChewy.