Namas Day Yoga Festival will bring together local yoga and mindfulness teachers and students for an inspiring day of practice at the Arlington campus of George Mason University on Saturday, October 21.
Namas Day Yoga Festival has been produced annually in Philadelphia in 2012 and is coming to DC for the first time this fall. The event is organized by MyAreaYoga.com, a website dedicated to equally supporting yoga and wellness businesses in Philadelphia, Washington DC, Chicago and their surrounding areas. The local arm is DCAreaYoga.com.
The aim of Namas Day Yoga Festival is to bring together people from the local community, teachers and students alike, for an inspiring day of diverse workshops ranging from meditation sessions to yin yoga to vigorous vinyasa classes.
Doors open at 8:00 a.m. and the event begins with a meditation session at 8:30 led by Dawn Curtis of Vienna's East Meets West Yoga Center. Following the opening meditation will be four 90-minute workshop sessions at 9:00, 11:00, 1:30 and 3:00, each with two or three workshop choices. The day concludes at 5:00 p.m.
Check out the schedule at a glance or read through the full schedule with session descriptions.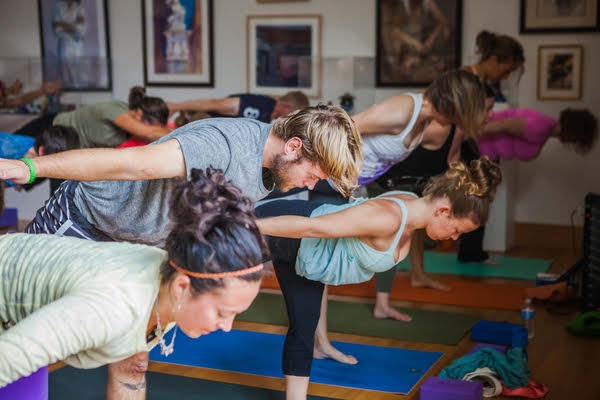 At 9:00, mother of six Lisa Martinez will be teaching "Face Your Fears and Fly," a workshop on confronting fears about arm balances and elsewhere in life.
Leading a Pranayama and Meditation session at 1:30 p.m. is HawaH, founder of One Common Unity, which supports a movement for peace education and the building of a non-violent culture through music and art. HawaH is also the producer of Fly By Light, a film about city youth who go on a trip to West Virginia where they experience yoga and nature and delve deep into inner inquiry.
Additional presenters include Karen Andujar, Jarrick Browner, Hugh Byrne, Ariele Foster, Yael Flusberg, Hari Kirtana-das, Marni Sclaroff,  Mimi Rieger, Sarah Plummer Taylor and Nate Spross. Click here for a complete list of presenters.
There will be 30-minute breaks between most sessions and an hour for lunch. Food will be sold onsite by Bawadi Mediterranean Grill & Sweets Cafe. The facility also contains an Au Bon Pain, and there are other eating establishments nearby in the Clarendon and Ballston corridor.
Attendees will also enjoy perusing the marketplace, which is open to the public. Exhibitors include Bark Thins, Craft Indulgence, Moonbeams & Fairy Dust and several local studios. See the complete list of exhibitors.
The event is for adults, so make this a day of self-care!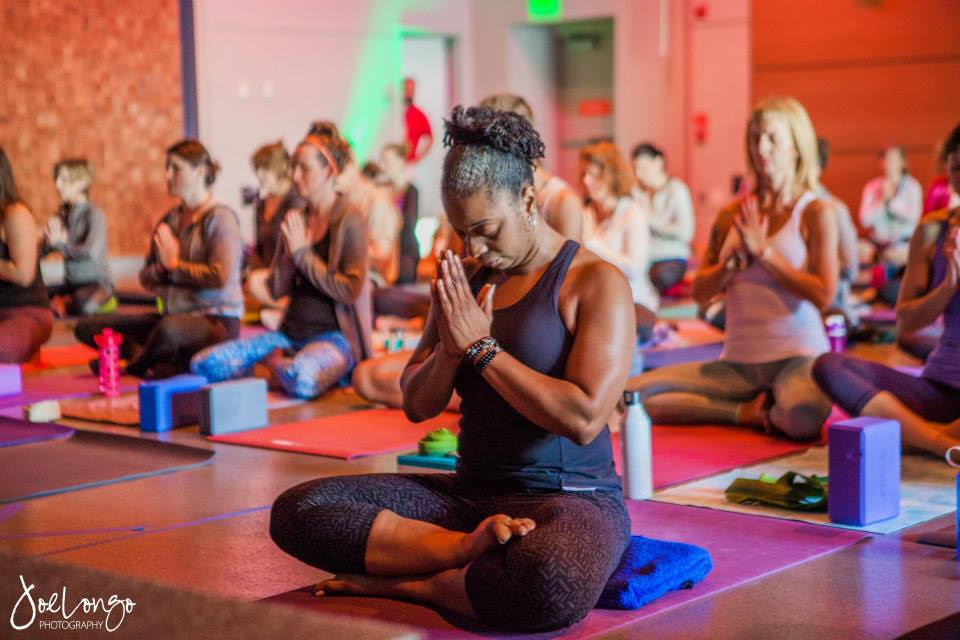 Full-day ticket prices are $145. There are also half-day passes and an option to register for just one workshop, but the full day pass is the best value for experiencing all the day has to offer.
When you buy your ticket online through October 20, use the discount code "20MHL" for 20% off.
This discount is not good the day of the event, October 21. Same-day (full-price) registration will be available onsite if space permits.
The event is sponsored by Jade Yoga with the support of several partners including more than a dozen local studios.

Mindful Healthy Life is proud to be a partner of Namas Day and to be able to offer a pair of tickets to one lucky winner. Enter below by 11:59 p.m. on Thursday, October 12.
Photos courtesy of JoeLongoPhotography

Jessica Claire Haney is the founder, publisher and editor of Mindful Healthy Life and was the founder and a longtime leader of the Arlington/Alexandria Chapter of Holistic Moms Network. Jessica is a writer who is working on her first novel. She also offers copywriting, editing, writing coaching and holistic business consulting services. Learn more at JessicaClaireHaney.com. Jessica volunteers on issues related to wellness in public schools, as described in her Mindful Healthy Life Q&A. Follow her on Facebook at MindfulHealthyLife, on @Twitter @MindfulHealthy and on Instagram at @mindfulhealthy. Her personal blog is Crunchy-Chewy Mama, on Facebook at CrunchyChewyMama and on Twitter @CrunchyChewy.