The Del Ray Business Association's Well Ray Festival on June 24 packed two large spaces with activities and vendors promoting health and wellness. Hundreds of people participated in fitness and yoga classes, enjoyed wellness services and learned from speakers and vendors.
It was a breezy, sunny morning, great for an outdoor cycling class, which Ascend Cycle held at the Well Ray lot behind United Bank.
Nearby were more activities including lots of options for families, like Tippi Toes dance,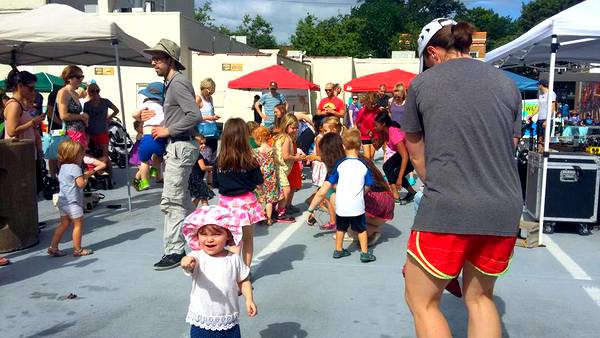 Potomac Kempo karate for all ages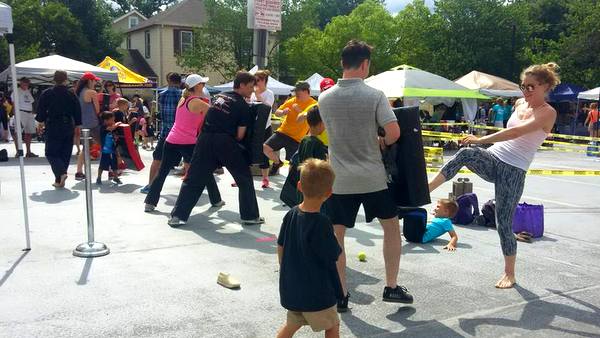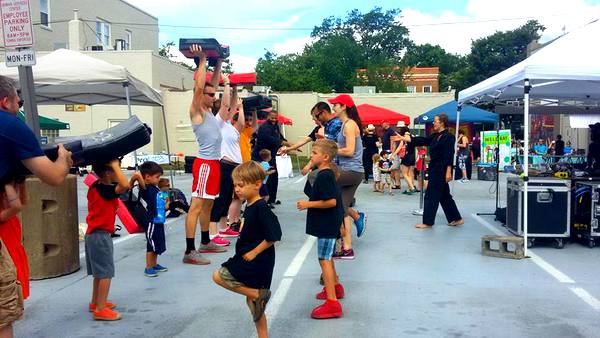 PK Move's parkour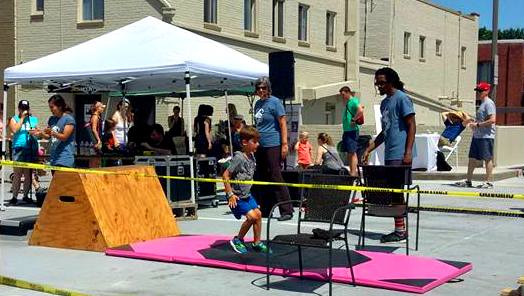 and the Big Wheel Showdown with Velocity bike co-op.
Just off the lot was the Board Bus , where folks could get custom skateboards made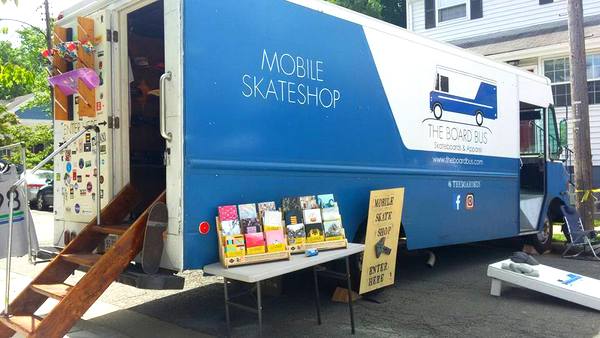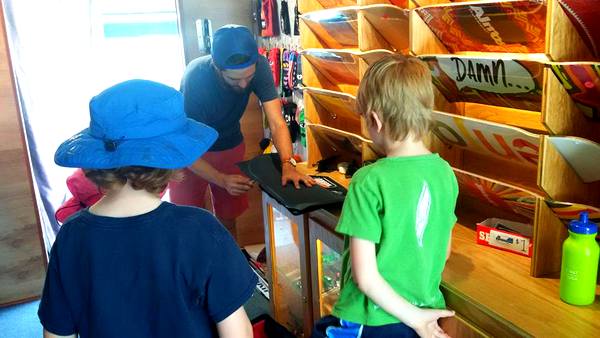 and watch demos by members of non-profit organization The DC Wheels.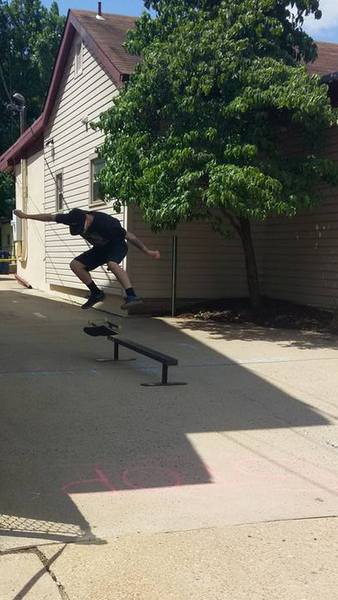 For those who came looking for services, there were plenty being offered. I took advantage of ear acupuncture with Sarah Shupe Hung of Acupuncture Alexandria and Tania Roehl of Acupuncture in Del Ray. Both practitioners are housed with Chrysalis Chiropractic in the new Wellness Center on Commonwealth Avenue.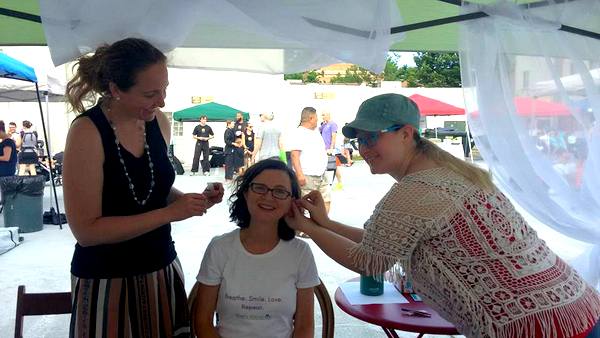 There were lots of other opportunities for chair massage and even full body massage.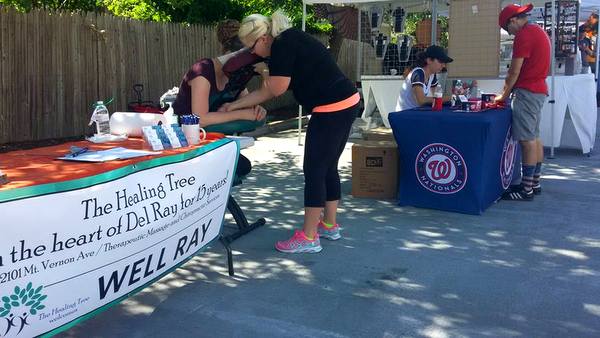 The Well Ray Lot featured dozens of vendors.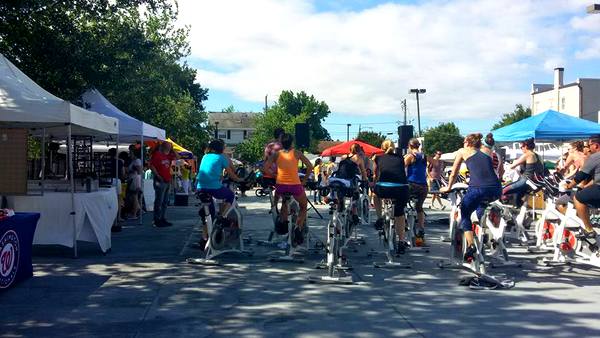 Of particular interest to parents, newly launched NOVA Women's Health Collective was there to talk about its midwifery, doula and postpartum and other healing services.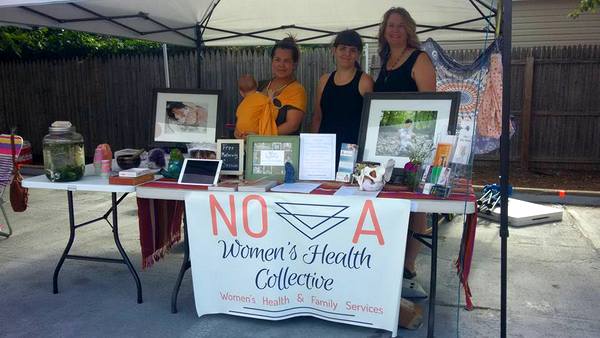 Ease Yoga & Cafe is hosting a kids' yoga camp July 17-21.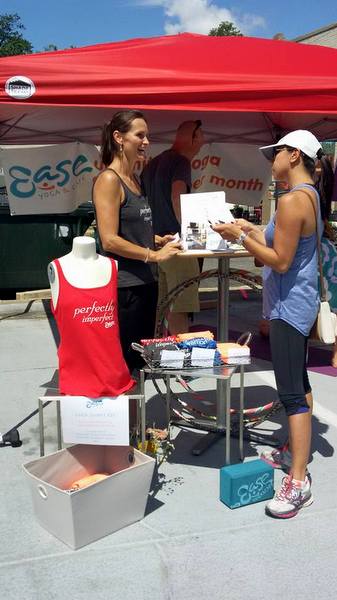 Vendors included Mount Vernon Family Therapy Associaties and therapists from the newly-formed Little Yellow House collective shared about the work they do with trauma, life transition and play therapy.
The speaker stage had a new wellness talk every 30 minutes, including Dr. Cindy Durakis of The Healing Tree on alignment and Hilary Mughloo of Wise Light Wellness on essential oils.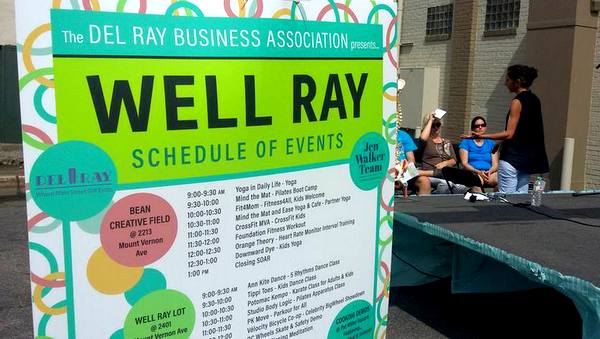 The Del Ray Farmer's Market was in full swing with lots of local food and products.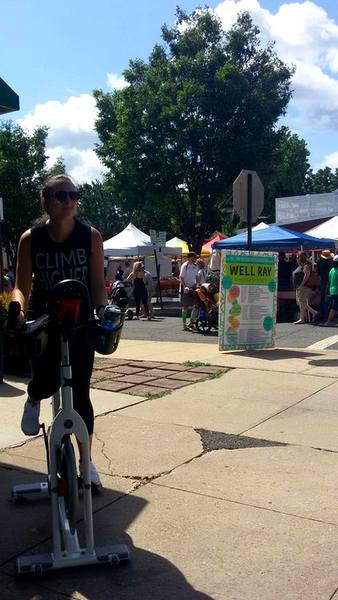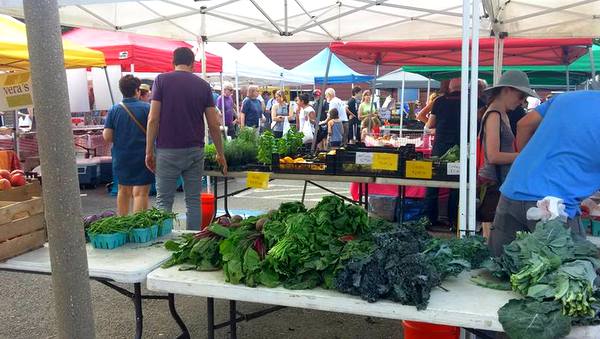 On the way from the market to the field next to Bean Creative was the SOAR community art project.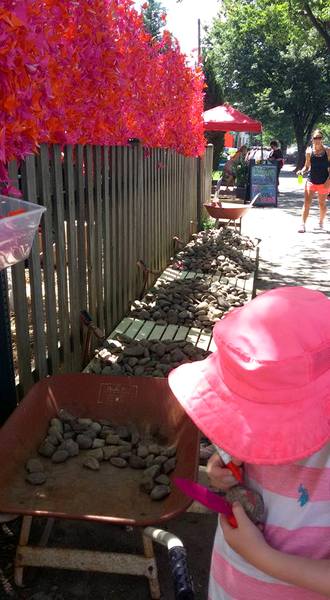 The field next to Bean Creative hosted several different classes including a yoga class led jointly by Sara Vandergoot of Mind the Mat and Tara Casagrande of Ease Yoga & Cafe.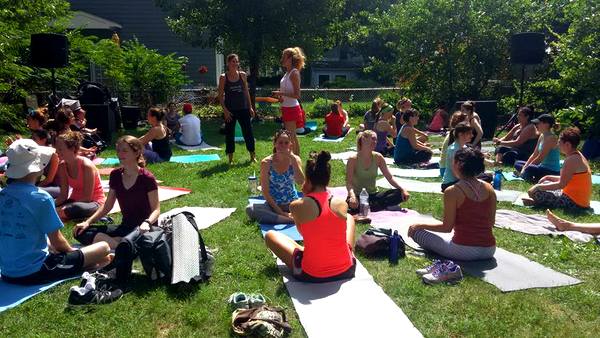 The field hosted several more vendors, including Fit4Mom,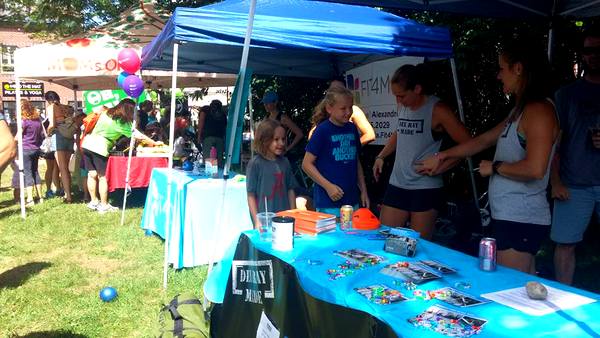 movement activities culiminating with a children's yoga class led by the folks from Downward Dye,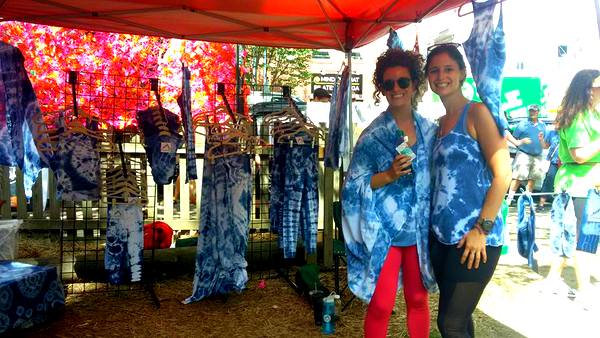 henna tattoos,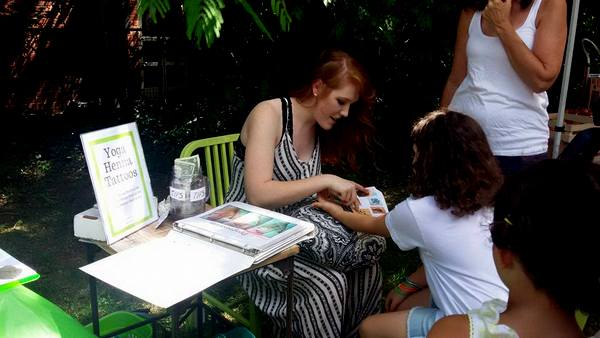 healthy snacks from MOM's Organic Market,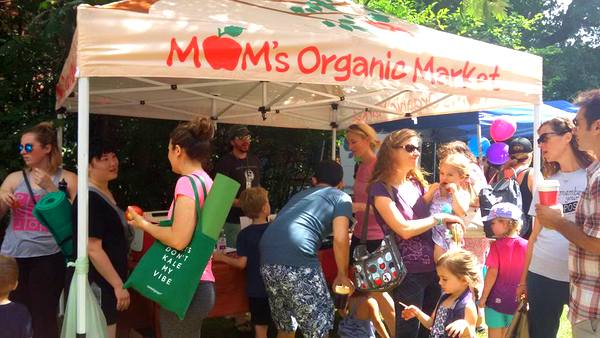 and the South Block Kale Yeah! truck across the street.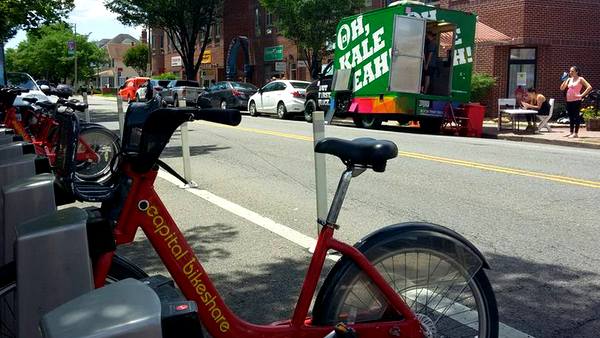 Well Ray 2017 was made possible by the Jen Walker Team.
Well Ray partner Running Brooke is a non-profit organization that advocates for children's health, inspiring Alexandria's at-risk youth to learn and sparking their learning for success in school and in life.
The day closed with remarks about the community coming together in the wake of the recent congressional baseball team shooting and a group meditation led by Sara Vandergoot.
It truly was a day of healing.
To learn more, visit the Well Ray website at www.wellraydelray.com and see the Mindful Healthy Life review post.
Mindful Healthy Life was proud to be a yard sign sponsor of the event.
This post and our preview post were part of that in-kind partnership.
All photos except the logo/banner and the group meditation photo are copyright Mindful Healthy Life. Group meditation photo from the Well Ray Facebook page.

Jessica Claire Haney is the founder, publisher and editor of Mindful Healthy Life and was the founder and a longtime leader of the Arlington/Alexandria Chapter of Holistic Moms Network. Jessica is a writer who is working on her first novel. She also offers copywriting, editing, writing coaching and holistic business consulting services. Learn more at JessicaClaireHaney.com. Jessica volunteers on issues related to wellness in public schools, as described in her Mindful Healthy Life Q&A. Follow her on Facebook at on Facebook at MindfulHealthyLife, on @Twitter @MindfulHealthy and on Instagram at @mindfulhealthy. Her personal blog is Crunchy-Chewy Mama, on Facebook at CrunchyChewyMama and tweeting @CrunchyChewy.