The local conference phenomenon known as Take Back Your Health is coming back to Arlington on November 1 and 2 before it makes its Los Angeles debut next April. Conference founder and NoVA native Robin Shirley has followed her dream of moving out to Santa Monica but is keeping a foot firmly in the DC health & wellness community.
When I first interviewed Robin back in 2011, I was pretty amazed at how much she'd accomplished at such a young age, just 23 at the time. Creating a widely successful conference just a few years after leaving college to reclaim her own health from Juvenile Rheumatoid Arthritis and chronic Lyme disease — and way younger than I did anything noteworthy — seemed pretty impressive.
And all the conferences have been great. I've attended each of the TBYH events and have learned, roughly, a ton. Most I've attended on my own, but in April 2012, the hotel was a weekend escape for me and my kids from home renovations. My son got his Ayurvedic pulses read (and my kids got their photo taken – scroll down here for the blue eyes and redheaded mullet of my youngest). My whole family then somehow managed to spend three hours at the TBYH holiday market last December (thank you, iSchool for the Future and Kreative Kids for the crafts!)
The speakers Robin has brought through over the years have been pretty amazing, including Dr. John Douillard of LifeSpa on Ayurveda, Sally Fallon Morrell of the Weston A. Price Foundation on traditional diets, Lisa Wilson from the Raw Food Institute on juicing and Ann Marie Michaels from Village Green Network (and formerly of Cheeseslave blog) on healing from food allergies.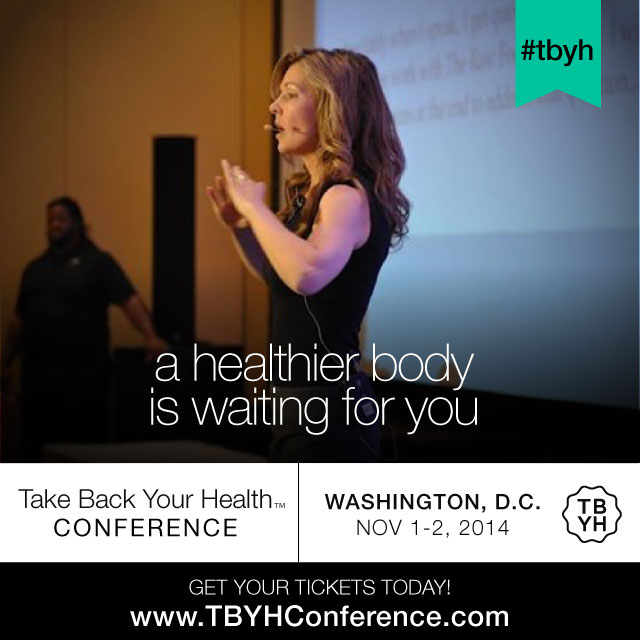 This November, the tradition continues. For parents in particular, the talks may be life-changing. Dr. Teresa Fuller, a pediatrician who joined the staff of National Integrated Health Associates earlier this year, will be speaking on the topic of "Raising a Brain-Healthy Child" on Saturday morning at 10:00.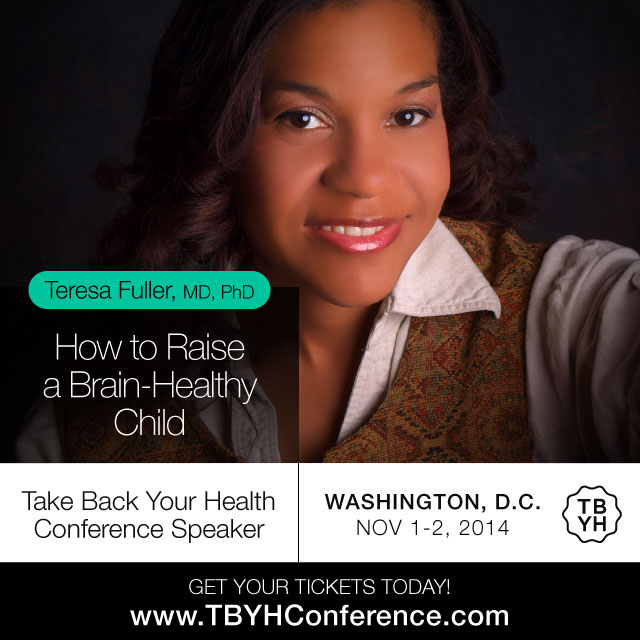 Then, on Sunday morning, two huge names in family-friendly Paleo eating take the stage. Fairfax-based food star Stacy Toth of PaleoParents.com and the Northern Virginia Paleo Parents & Friends Meetup group will talk about "Paleo for Real Life: an Easy 3 Phased Approach for a Lifetime of Health" at 11:00 a.m.  (based on The Paleo Parents' new book Real Life Paleo) and her podcast partner Dr. Sarah Ballantyne of PaleoMom.com and author of The Paleo Approach will address "The Paleo Approach: Using Diet to Manage Immune & Autoimmune Diseases."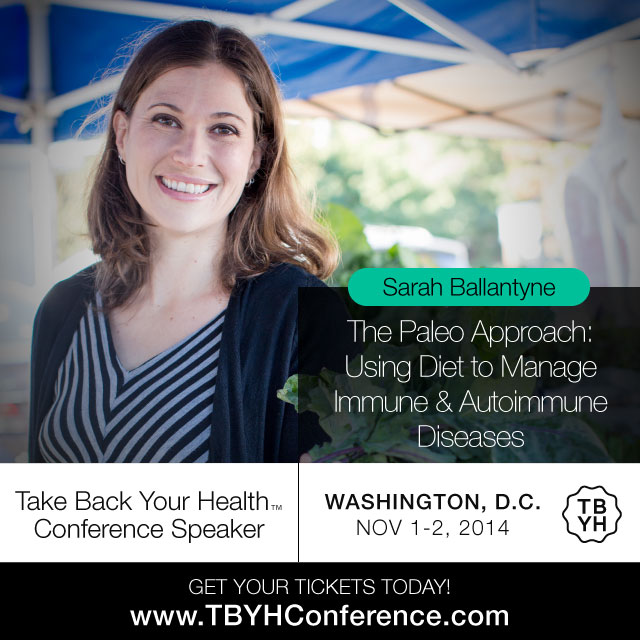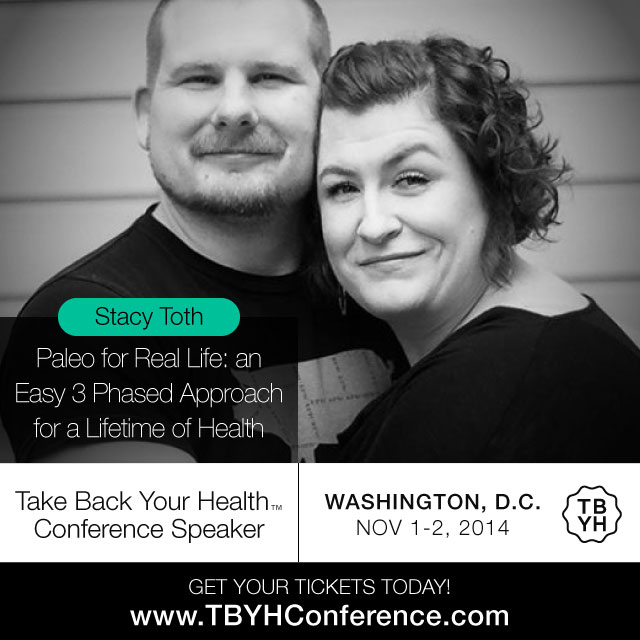 Click here for the full schedule and topic titles. Children 17 and under may attend for free with a parent, but there is no special space or childcare, so parents are asked to keep them seated and quiet. If they need to move, the exhibit hall should provide a welcome distraction. Tickets are available for the weekend and for each day individually.
I'm running a giveaway for one free conference registration, closing at 12 noon on Wednesday, October 29. To get more entries, sign up for the Mindful Healthy Life email list (for blog posts delivered to your in box and a quarterly seasonal newsletter), like us on Facebook and follow us on Twitter. You can also gain entries by following TBYH on social media and commenting below.
And for anyone who doesn't win the giveaway, Mindful Healthy Life readers can use the discount code "mindfulhealthy" for 20% off the conference registration through October 31.
Edited to add our referral code for those who want to attend future editions of Take Back Your Health. Please use http://www.profcs.com/app/?af=1636700 to register, and a portion of your ticket sale will come back to Mindful Healthy Life. Thank you for your support!
a Rafflecopter giveaway