There's a change in the air! Fall is a great time to set a mid-course correction on the journey to your best self. Check out six "makeover" strategies that will help you embrace a sense of possibility and reinvention that could make your back-to-work, back-to-school return-to-reality a pleasure, not a chore.
Wardrobe makeover
A closet cleanse is about more than clothes. It's a zen – or Marie Kondo – way to organize your thoughts for the season ahead. Moms go through so many phases – pregnancy, postpartum, nursing and back again – that it's easy to lose track of what you have and what really makes you feel good. Take some time to let go of what has served its purpose and make sure you hold on only to what brings you joy.
Take a good look at all your clothes. Try stuff on. Make it a game with your kids and have them do the same. Chances are good that at least one of you has clothes that don't fit! See how much space you can create!
What's old and un-repairable: turn into rags or scraps, or toss.
What's no longer right for you and your body: donate or pass along.
The rest that you want to keep: organize by color or by use – home or work – or by type – pants, skirts, shirts.
Take an inventory. What are your go-to garments and accessories? Think about new ways to combine elements and photograph them for easy reference. Take note of where there are holes in your wardrobe and set out to fill them.
Food makeover
Take advantage of the fall harvest. Farmers markets are bursting with produce in late summer through fall. Experiment with new recipes and healthy cooking methods. A little advance preparation can also go a long way to keeping you energized and immune to the cravings that up-end even the strongest willpower. Have your kids help you make sure every plate has a rainbow of colors on it.
Sleep makeover
Power down those devices well ahead of bedtime, and start moving that time earlier so everyone is ready for the back-to-school routine.
Tame your monkey mind and support your sleep with a mindfulness or meditation practice. Without proper rest, you just can't think straight and when your mind is muddled, your body is, too. I especially like mindfulnessdailyapp.com for starting or refining your mindfulness/meditation practice.
Spiritual makeover
Enrich your life by committing to something bigger than you. Local nonprofits are always looking for smart and passionate volunteers, so if you're feeling stuck, this may be a good place to start. Or offer to work on some kind of healthy or green initiative at your children's school or in the community. Take a course, join a meet-up, adopt an animal. Anything to get yourself out of your head and into a more enlightened, fulfilled state of mind.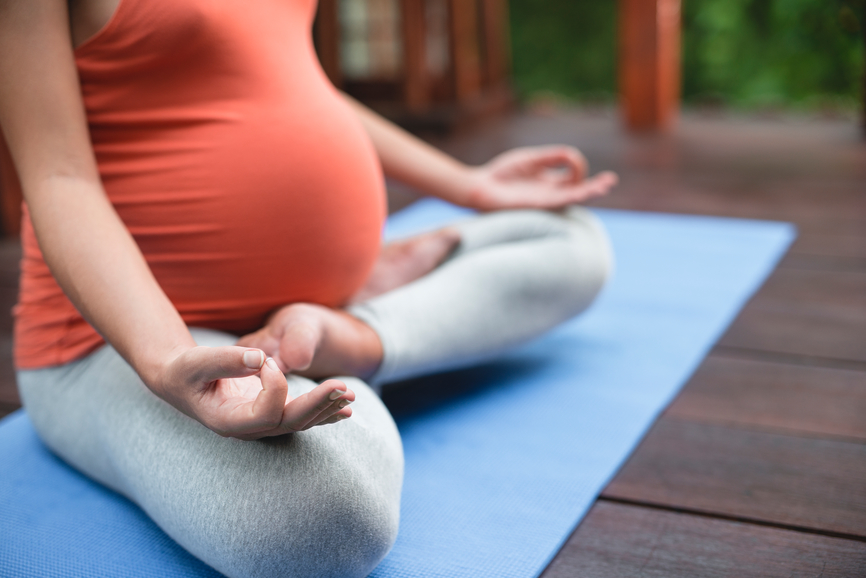 Workout makeover
Seasonal change can be hard on the body and mind. Put yourself out there with new exercise programs that challenge your muscles and mental agility. You can do it solo on a yoga mat in your own home or on the bike trail, in classes, in kid-friendly activities like Fit4Mom and Powerfull Fitness, or with a workout buddy. Track your progress with a journal, an app, or wearable tech. The point is to "just do it."
Make-up makeover
Re-think your look. Whether you dress for work every day or haven't put on makeup but twice this year, have a little fun and try something new. A fresh face can give you a fresh new outlook and boost your self-esteem. But keep it healthy: be sure that your cosmetics have good ratings from the Environmental Working Group Skin Deep database or that they are part of the EWG Verified program so you're not introducing toxins into your body.
Take advantage of the season shift this year.
Imagine: what could your transformation agenda look like?
This post has been adapted from the One Girl Wellness blog
Featured image copyright Mindful Healthy Life. Other images are stock photos purchased by the author.
Susan Bodiker founded One Girl Wellness to help girls and women overcome the image disorders that eat away at their self-esteem and keep them from engaging confidently in their world. Her eBook, "Fat Girl: How to let go of your weight and get on with your life," is available as a free download at One Girl Wellness.