Baby Talk: Pre/Post Baby Event is a first-time event for new and expectant parents that will take place at the Douglass Community Center in Leesburg on Saturday, May 7, 10 a.m. to 2 p.m. Organizer Jaclyn Perovich is a mom of two young boys who works in Northern Virginia as an Au Pair Consultant. Mindful Healthy Life had the chance to chat with Jaclyn to preview the event.

Jessica of Mindful Healthy Life: First tell us a little about how you came to work with families. 
Jaclyn: I've been in/out of the Au Pair world for about 10 years. I started as an Au Pair in Istanbul, Turkey and now I'm working as a consultant for an agency helping families around the United States to find Au Pairs, and I support local families with Au Pairs throughout their year in Northern Virginia.
What made you decide to organize the Pre/Post-Baby event this Mother's Day?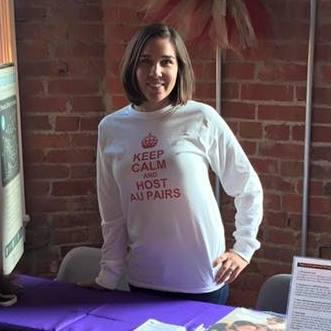 Jaclyn: I'm not originally from this area and a lot of my host families are not from this area; I get questions all the time for doctor recommendations, activities for their children, and local businesses/places to go. This area has a lot of families who move here for work, they don't have the network they once had. I thought if: I'm helping a handful of families, why can't I help the entire community?
I'm also a mom; it can be overwhelming at times. I wanted to host this event to show families that they are NOT alone; there are people that can help them every step of the way. I want to educate them and provide resources local to our community; whether it's finding a doula, getting your children on a sleep schedule, or navigating the "terrible twos," this event has it all.
What are your goals for the event? What do you hope folks will walk away with?
Jaclyn: First, this is a free event, but we are accepting diaper donations at the door for It Takes a Village, Baby. They do wonderful work in our community and I think it would be great to help them continue to support our community. This is also the first time I'm hosting this event, I'm trying my best to get people interested and would love a positive turnout.
As for families attending the event, I hope they walk away feeling confident, having their questions answered, and knowing they are not alone in this crazy thing we call "Parenting."
Jaclyn: We have AMAZING Speaker sessions scheduled and fantastic vendors, La Leche League of Ashburn, Mary Craig with LuLaRoe, Kid's Closet Connection, Big Bash Photo, JJ Beets with KEEP Collective, Tutu Happy, Rose Petal World, and Mama Bear & 3 Cubs just to name a few will be there and some will have raffles.
There will be a few silent auction items as well. I'm keeping those quiet for now, but know they are perfect for Mother's Day? Proceeds for the silent auction will go to Douglass Community Center.
We will be opening the doors at 9:45am to make sure everyone can get a good seat for our 10AM American Sign Language for early language development with Lisa Carlson of Toddler Signs.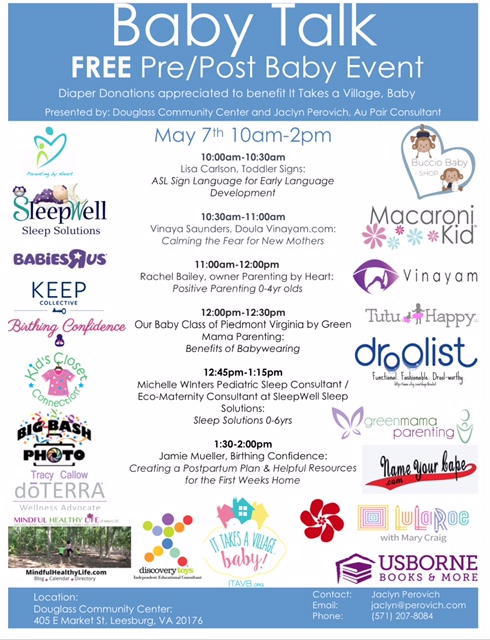 What do you expect the vibe of the event to be like? Will there be activities for older kids or is it really a time for parents to focus on parenting their littlest ones?
Jaclyn: I expect it to be light, full of laughter and storytelling. It would be fantastic to walk around hearing families share birth stories or embarrassing things their kids said in public or "my baby only drank goat's milk too." After all, this event is to bring the community together.
The event is targeted to parents with children 0-6, however, Rachel Bailey owner of Parenting by Heart will be happy to answer questions focused on older children during her Positive Parenting session.
There will be a table with a Mother's Day craft for children. The table will be located next to Macaroni Kid and my personal table dedicated to educating families about their childcare options, which will be run by my colleague Anna Smith. She's fantastic; you'll love her! You can grab the craft and head to the speaker sessions or put it together at the table in the main area where the vendors are setup. Parents who need to bring children and also hope to listen to the speakers might want to bring some additional quiet activities.
Light snacks and waters will be located near Nicole Buccio's Buccio Baby Shop and Britta Watters' Droolist. These two tables you don't want to miss. I'm actually making personal purchases from both of these wonderful ladies for some pregnant mamas in my life.
The event is free. Do people need to register ahead of time anyway? Also please tell us about the donations you are accepting and where the proceeds will go?
Jaclyn: You do not need to register for the event; seating for speaker sessions is limited so be sure to arrive early to get a spot. Even though this is a free event we are accepting diaper donations at the door for It Takes a Village, Baby. This is an amazing organization that supports families local to Loudoun County. Be sure to stop by their table to learn more or visit their website http://www.itavb.org
Finally, how have you been managing to put this event together with two kids under four!?
Jaclyn: Right now my life is crazy. It's my busy season for work; I have a lot of families searching for au pairs to arrive over the summer. I wouldn't be able to function right now without my husband Dan Perovich. He's an amazing support system, he knows how much I love our community and helping others. He's been taking on bedtime routine alone so I have time in the evening to focus on the event. Dan will be at the event directing foot traffic, so be sure to say "Hi Dan!" I also have my friend Jenn Turnbull whom has given me great ideas and helped me promote the event throughout our community. "Thanks Jenn!"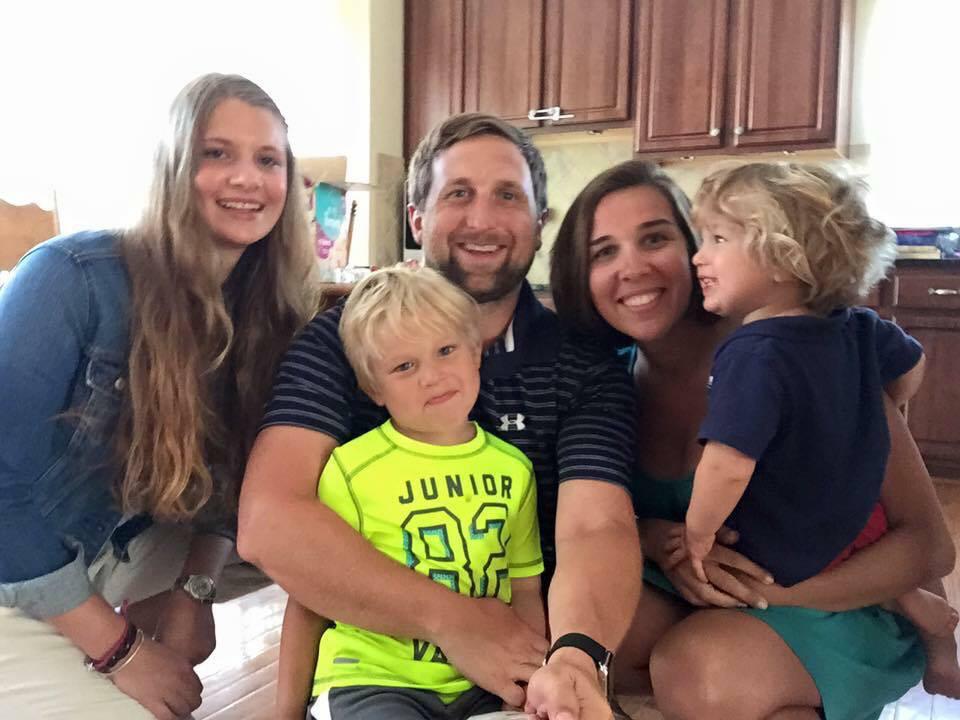 To keep up-to-date on this event, visit its Facebook page at https://www.facebook.com/events/844156149040284/
For any other inquiries, reach out to Jaclyn at Jaclyn@perovich.com or through her personal Facebook page https://www.facebook.com/aupairconsultant/

Jessica Claire Haney is the founder, publisher and editor of Mindful Healthy Life. She is a writer and editor and the founder of the Arlington/Alexandria chapter of Holistic Moms Network. Her personal blog is Crunchy-Chewy Mama and her writer's site is JessicaClaireHaney.com. See the Team Mindful Healthy Life page and Jessica's Mindful Healthy Life Q&A for more on Jessica.