Loudoun County has created trading cards featuring local farmers! When I saw  friends sharing images of these cards – like baseball cards, but of local farmers! – I had to find out the story behind how they came to be.
The Loudoun County Department of Economic Development, in cooperation with the Loudoun County Public Schools Division of School Nutrition, has created this series of Loudoun farmer trading cards for distribution in April to the county's elementary school students. Each of 12 cards features a successful Loudoun farmer.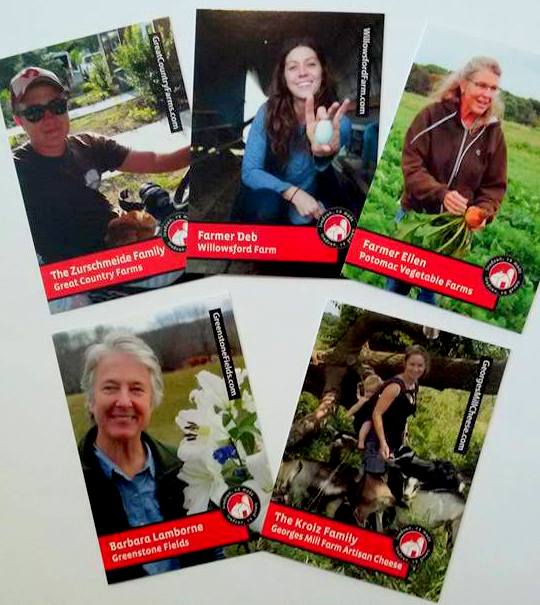 A press release explains:  "The cards coincide with the School Nutrition Services' USDA-funded Farm to School pilot program, which promotes partnerships with farmers to increase locally grown produce on school menus."
"We saw this as a great opportunity to partner with Dr. Becky Domokos-Bays, supervisor of School Nutrition Services at the school system," said Loudoun Agricultural Development Officer Kellie Boles. "Dr. Domokos-Bays and her team at LCPS are working hard to increase awareness among students about the importance of farming and fresh, local foods."
"These trading cards not only help personalize our local farmers, but they do it in a fun way to help students learn about farming, maybe for the first time," said Economic Development's Executive Director Buddy Rizer.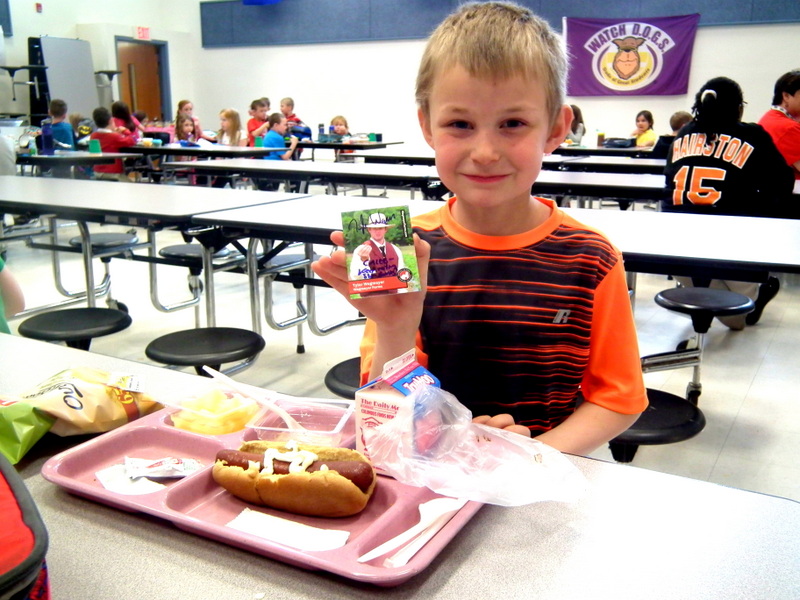 The Loudoun Economic Development office shared a little more with Mindful Healthy Life about how this exciting project got underway.
Mindful Healthy Life: How did the idea of local farmer trading cards come about? Who were the initial players in this conversation?
Loudoun Economic Development: It all came out of conversations with our department, the Loudoun Economic Development rural team, and the Loudoun County Public Schools Nutrition Office – talking about ways to teach their young students about fresh, local foods and farming. They saw it as a great tie-in to their USDA Farm to School grant, and for us it was a great way to promote our farms.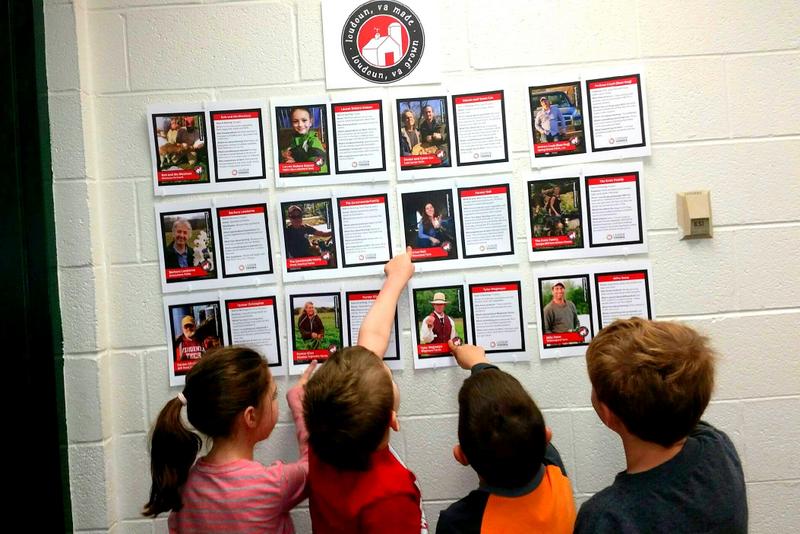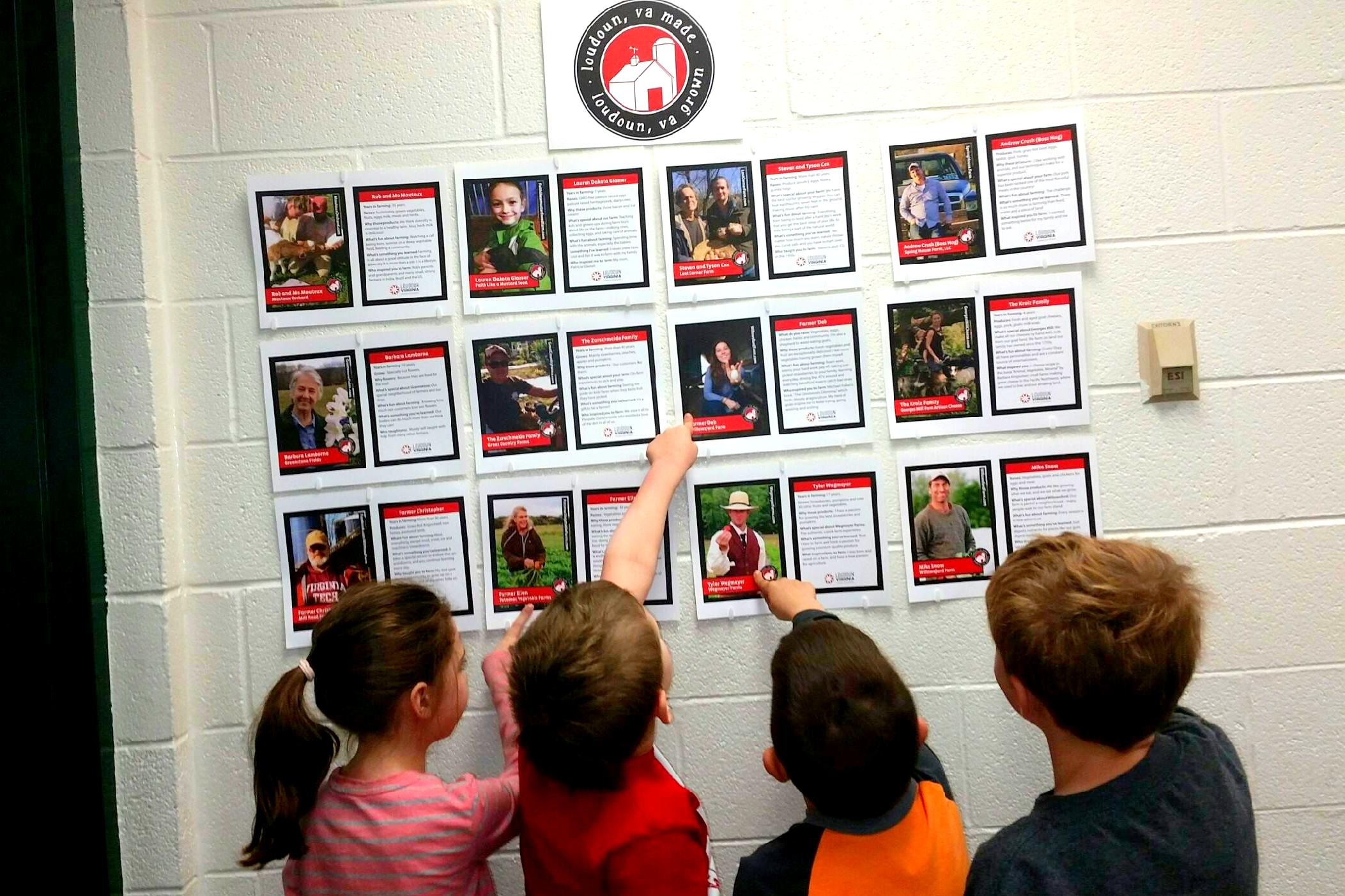 What were the goals behind the project? What did you all hope to accomplish with this initiative?
To help bring attention to our local farmers, to "bring a face" to farming for kids who may not be aware of it here in Loudoun County, to help increase awareness of the importance of fresh and local foods, and to promote the overall importance of agriculture and farming.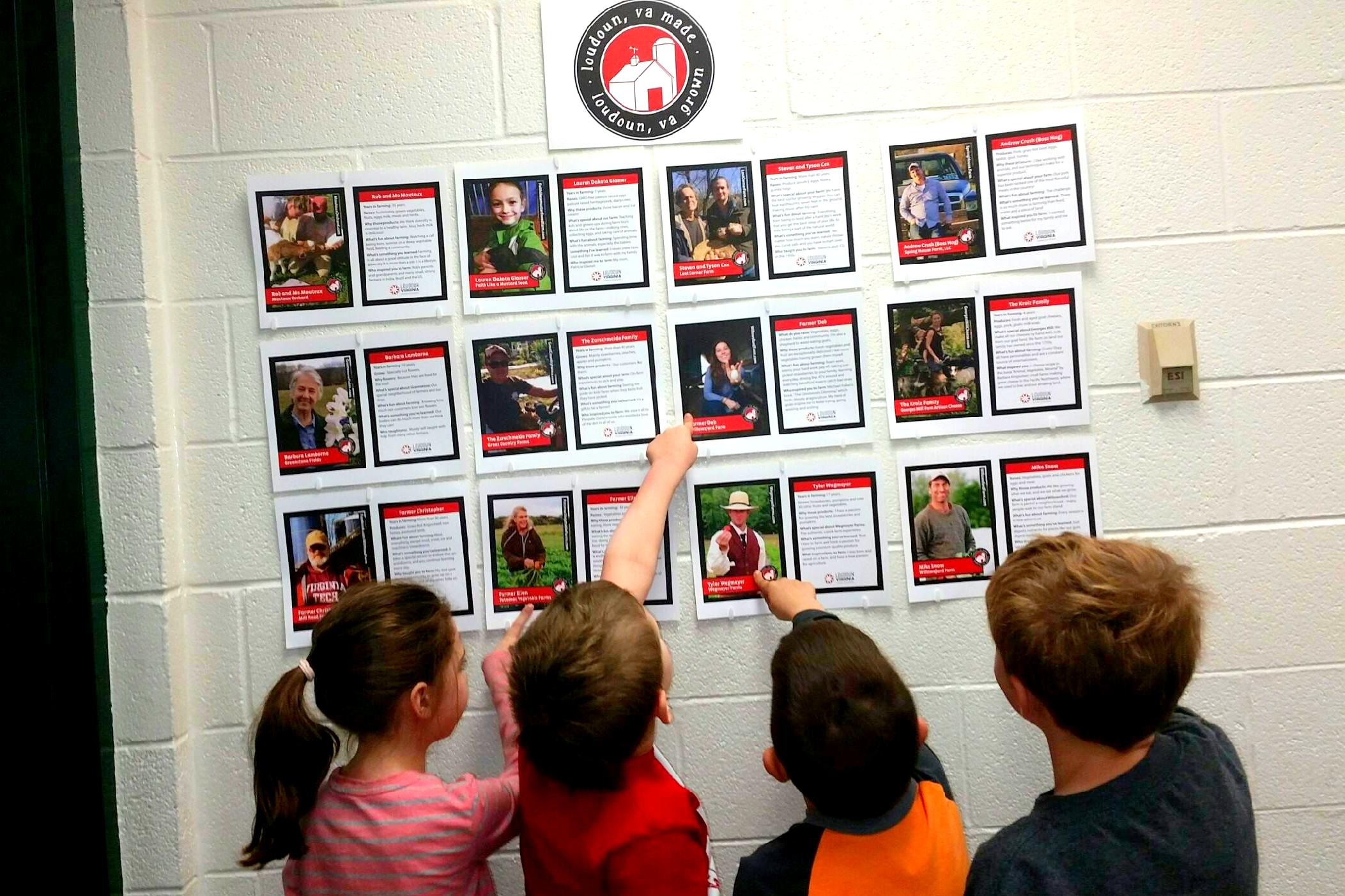 Who did the work to decide who to include, do the interviews, get the info, and format the cards? 
Our office (Loudoun Economic Development) selected and worked with the farmers to collect all their information and format the cards in-house. Each card features the farmer's photo, farm name, farmer name or nickname, and web address on the front, with interview answers on the back.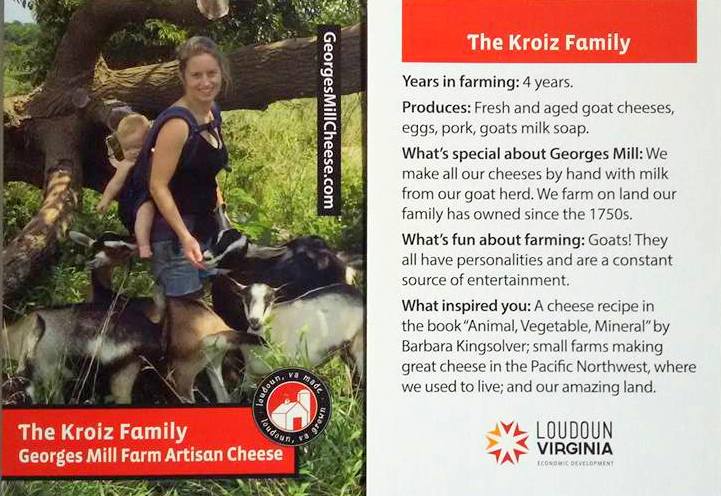 Who paid for the cards and how are they being disseminated? Are there any special projects teachers are doing or any special release events? 
Our office paid for the cards – 72,000 farmer cards in all; 6,000 of each farmer. We also gave the schools larger format files of each card and a bulletin board template that many have used to create a larger display about the cards.
LCPS has done a great job managing the release of the cards. Each of the 55 elementary schools received an allotment based on school size.
LCPS held a kick-off event April 4 with Tyler Wegmeyer of Wegmeyer Farms at Hamilton Elementary School in Hamilton. He had a table in the lunchroom and signed his cards for the students just like any other celebrity! Since that time other farmers including Molly Kroiz of Georges Farm Artisan Cheese and Andrew Crush of Spring House Farm have also done signing events at Loudoun schools, with more events planned for the future.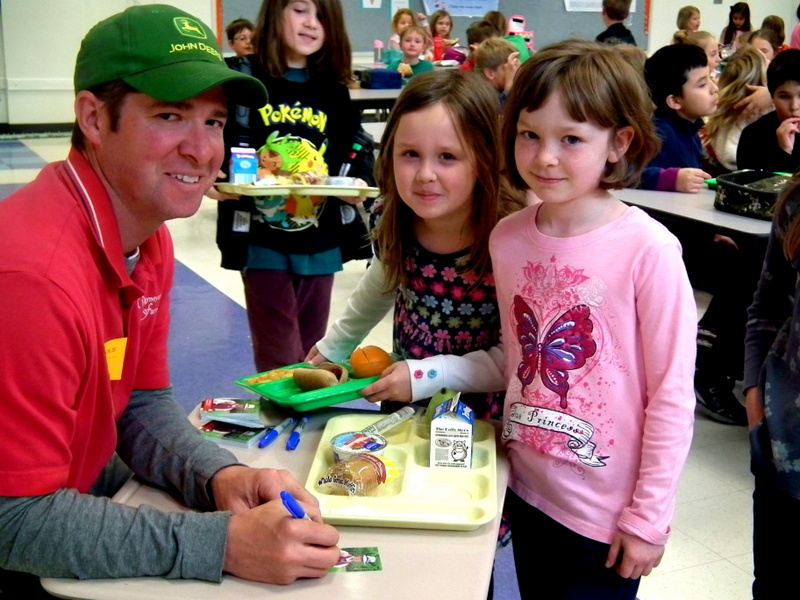 What has been the reaction to the cards so far? What have you heard, and what do you think is happening as a result of these cards?
It's been terrific! So much positive reaction. We've heard from other school systems right away who wanted to do a similar project. Children who manage a school garden at a Loudoun elementary school decided they want to make farmer cards of themselves. Loudoun farmers seem to love the cards, parents seem to love the cards, the social media comments have been very supportive, and we've gotten many requests for copies. Dr. Bays was interviewed about it last week on RD-TV out of Knoxville, and the cards were a hit last week at the USDA Farm to School Conference in Dallas (you can ask LCPS more details on these since they were there.)
If another county/jurisdiction wanted to follow your lead, can you offer any advice? 
Go for it! The farmers were enthusiastic about participating, and in the scheme of things the trading cards are a great value, because the price doesn't increase proportionally to the quantity – you can order a lot of cards for not much more than a small amount.
The farmers featured on the cards are from these Loudoun businesses:
Entrepreneurs interested in starting or expanding a farm business in Loudoun can contact Kellie Boles at Kellie.Boles@Loudoun.gov or by calling 703-777-0426.
See this related article in Loudoun Now
We're giving away two sets of these beautiful cards. Enter to win one of them!

Jessica Claire Haney is the founder, publisher and editor of Mindful Healthy Life. She is a writer and editor and the founder of theArlington/Alexandria chapter of Holistic Moms Network. Her personal blog is Crunchy-Chewy Mama and her writer's site is JessicaClaireHaney.com. See the Team Mindful Healthy Life page and Jessica's Mindful Healthy Life Q&A for more on Jessica.