This morning marked the Grand Re-Opening weekend for the Alexandria location of local natural foods grocery chain MOM's Organic Market. The expanded store has a 40% larger footprint and now features a Naked Lunch eatery, GOTS certified organic pillows and mattresses, a Backyard Beekeeping section, expanded bulk and health & wellness sections and much more. The Grand Reopening weekend is full of vendor tastings and fun events.
Be sure to check out the full schedule for the weekend activities at momsorganicmarket.com/momsalexandriagrandreopening. MOM's will donate 5% of this weekend's sales to Potomac Riverkeeper Network, working to protect the public's right to clean water in our rivers and streams, promoting safe drinking water, and enhancing public use and enjoyment.
The  Grand Re-Opening weekend schedule lists all the companies doing tastings and the time periods for meet and greets with Audubon Society of Northern Virginia, Four Mile Run Conservatory, Northern Virginia Conservation Trust, Potomac Riverkeeper Network, Styrofoam Mom, and Veteran Compost.
Sign up to learn more at the tents outside and to enter to win one of several raffle prizes!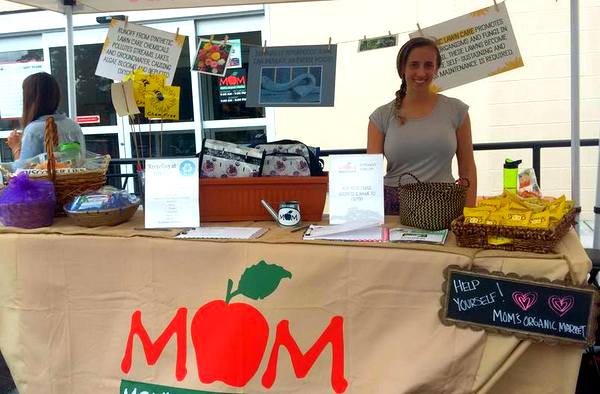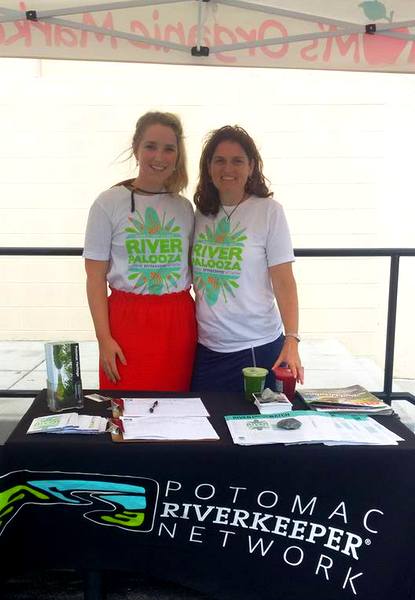 On both Saturday and Sunday from 1:00 to 3:00, there will be Henna Art and live music by mr. daywalker. See the full weekend schedule for more information.
The store had lots of traffic just minutes after its opening, but with such wide aisles, it feels very spacious!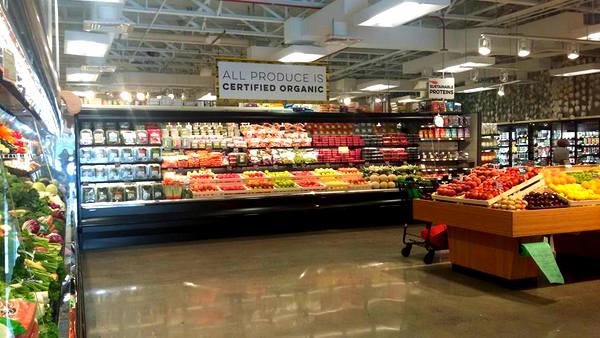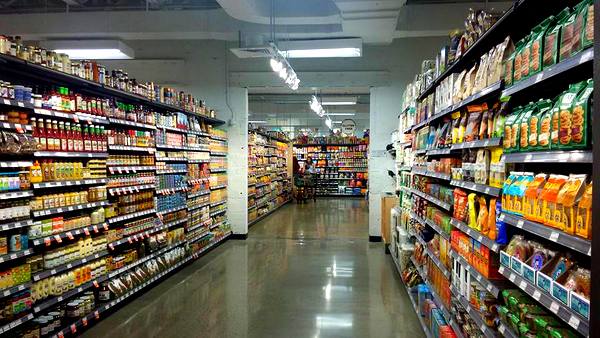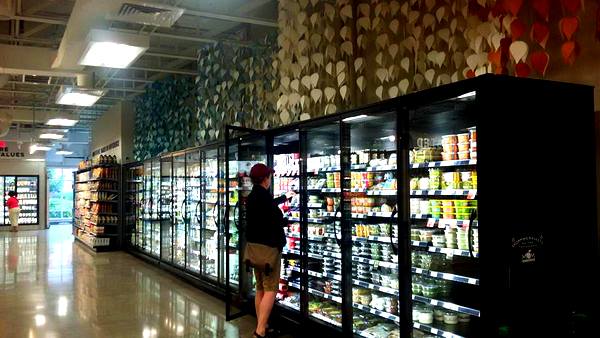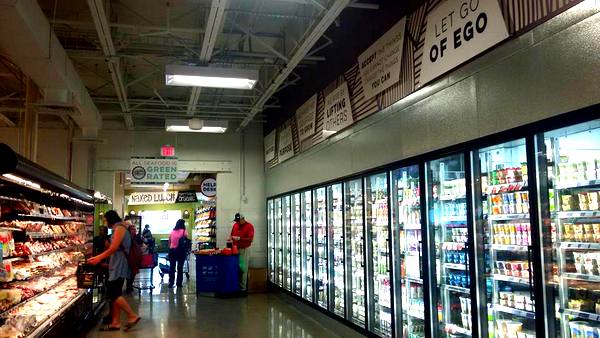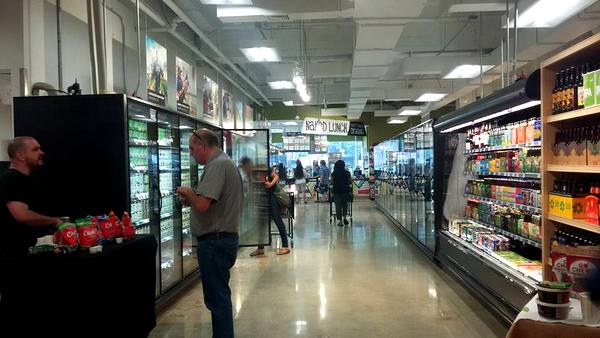 Take note of the sustainable insect proteins. (Yes, those are crickets).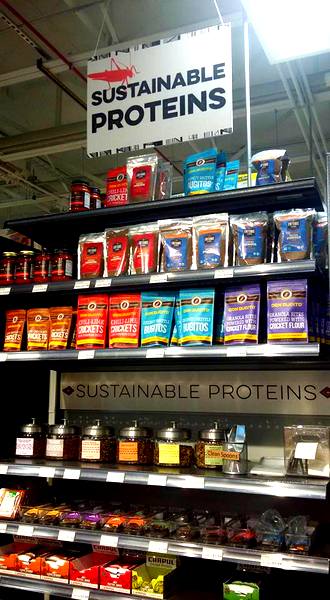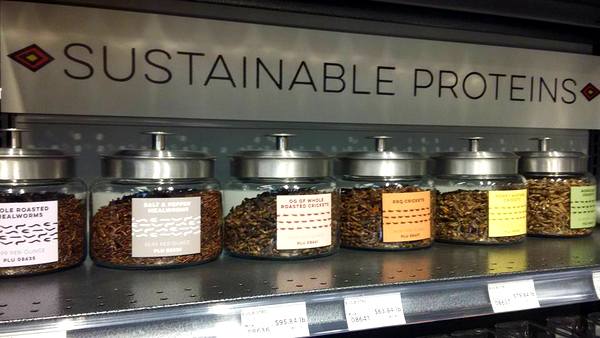 I was thrilled to be able to get a fresh juice at the all-organic vegetarian eatery Naked Lunch, which also had muffins available and was prepping for lunch to start at 11:00. There is a seating area as well.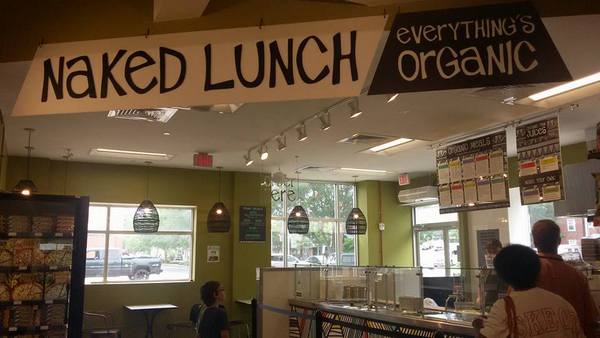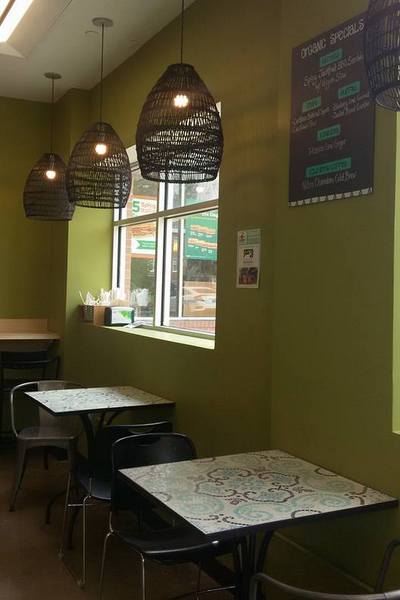 Other notable areas include an expanded bulk foods section, a bulk soap section, and a backyard beekeeping section.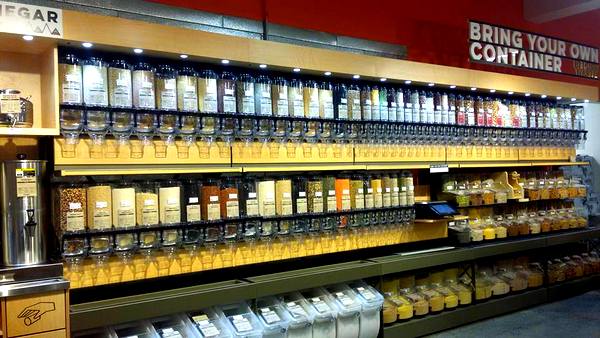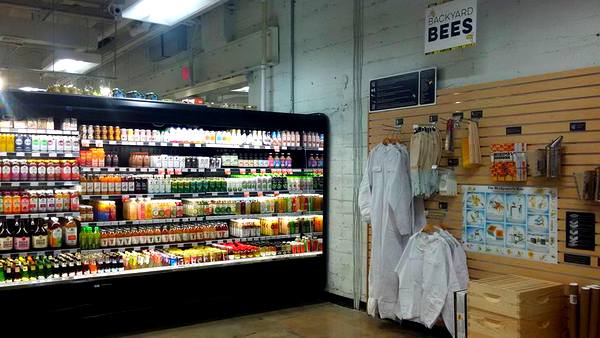 Other new additions not pictured:
Rotating Growler Station featuring limited-batch, seasonal beers
A recycling center for corks, eyeglasses, cell phones, household batteries, shoes, and plastic bags
Free car charging stations
There are some special promotional sales going on in the store through July 20, so get there soon to check out the great new space.
For more about MOM's Organic Market, see previous Mindful Healthy Life coverage including these posts:
I received no compensation for this post. All opinions are my own.

Jessica Claire Haney is the founder, publisher and editor of Mindful Healthy Life and was the founder and a longtime leader of the Arlington/Alexandria Chapter of Holistic Moms Network. Jessica is a writer who is working on her first novel. She also offers copywriting, editing, writing coaching and holistic business consulting services. Learn more at JessicaClaireHaney.com. Jessica volunteers on issues related to wellness in public schools, as described in her Mindful Healthy Life Q&A. Follow her on Facebook at on Facebook at MindfulHealthyLife, on @Twitter @MindfulHealthy and on Instagram at @mindfulhealthy. Her personal blog is Crunchy-Chewy Mama, on Facebook at CrunchyChewyMama and tweeting @CrunchyChewy.