Sarah Lascano is a Northern Virginia mom of three who, after healing from chronic illness, got trained in the modalities that made such a difference for her and now works with children and adults to help them heal. Her business, Veritas Wellness, is a new partner of Mindful Healthy Life. In this interview, Sarah shares her experience and her approach and offers a discount code and a giveaway for a free mini-session.
Jessica of Mindful Healthy Life: Tell us a little about your journey. How did you find your way to energy work?
Sarah of Veritas Wellness: When my health crashed after a bout of food poisoning while pregnant, I had joint pain from food sensitivities and a colicky baby with eczema and food reactions. Western medicine had no answers for us. After a visit to a holistic doctor, I was diagnosed with gut dysbiosis and adrenal fatigue. Diet changes and other natural therapies improved our health, but healing our food sensitivities remained elusive until we found energy medicine. This proved the missing link and within two months, we went from eating an extremely limited diet to adding foods back in. I was hooked by the "miraculous" results.
Jessica: What led you to get training of your own?
Sarah: My family began using energy medicine more frequently and for a wider variety of health concerns. I wanted to be able to do this work, to take charge of my health journey and not be so reliant on others. I began learning more and attending classes. This is now a passion of mine: enabling people to help themselves, when they feel compelled to do so.
What modality did you start with? What else have you been trained in?
Sarah: My first class was Integrated Energy Therapy ™. This is a powerful modality but comprehensive and easy to use. I now teach IET and find it empowers people. I use BodyTalk and have extensive training with this system of healing. I also incorporate NeuroModulation Technique and my own energy work in sessions.
Jessica: What kind of conditions do people come to you with?
I look for disruptions that keep the body "stuck" and block communication. As we remove these, the body starts healing and functioning in better balance. Because of this, any physical, emotional or spiritual disruption can improve. I work with:
degenerative or chronic conditions such as hormone disruptions, chronic fatigue/fibromyalgia, food sensitivities, developmental delays, autism
many types of trauma, including childbirth, injuries/accidents
alcoholism, abuse including sexual, physical and emotional
physical complaints such as recurrent infections, head injuries, back/knee/hip surgeries, environmental/seasonal allergies, digestive complaints, Lyme Disease
emotional issues such as depression, anxiety, stress (school, work, home), attachment disorders, behavioral challenges, sensory processing, fears and phobias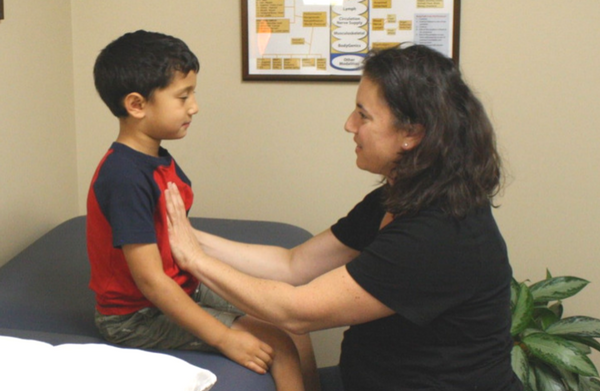 Jessica: Share a few success stories.
Sarah: Here are a few brief anecdotes:
A six-year-old adopted child with attachment disorder said "I love you" to her parents for the first time following her third session.
An adult with severe food aversions three weeks following surgery resumed eating following one session.
A four-and-a-half-year-old child was not able to talk without his own language of sounds and wouldn't let his hair be cut or brushed. After the second session, he let his hair be cut and after the fourth, started using words.
Asthma was greatly diminished in an adult after one session.
There was improved gross motor control following each session with a child with ataxia. Recurrent nightmares healed in an adult after two sessions.
A mom with sexual abuse in her past saw improved marital intimacy
Jessica: How does a typical session with you work? What would someone who has never had work like this expect?
Sarah: I review the client's health history and current health complaints. I then lightly touch the forearm, using a standardized method of biofeedback. I use BodyTalk to identify the highest priority area for that given session, and balance by lightly tapping on the head, heart, and abdomen. Sometimes I tap or hover over different areas of the body, especially joints, organs, meridian points, or the head. Sometimes people feel sensations of cold, heat, buzzing/vibration, pressure; sometimes people feel nothing or even fall asleep. All responses are fine.
At the end of the session, we discuss any questions and next steps. Young children can play while I work with them. I also easily accommodate infants or sensitive people who prefer no touch. People usually feel deeply relaxed at the end of a session.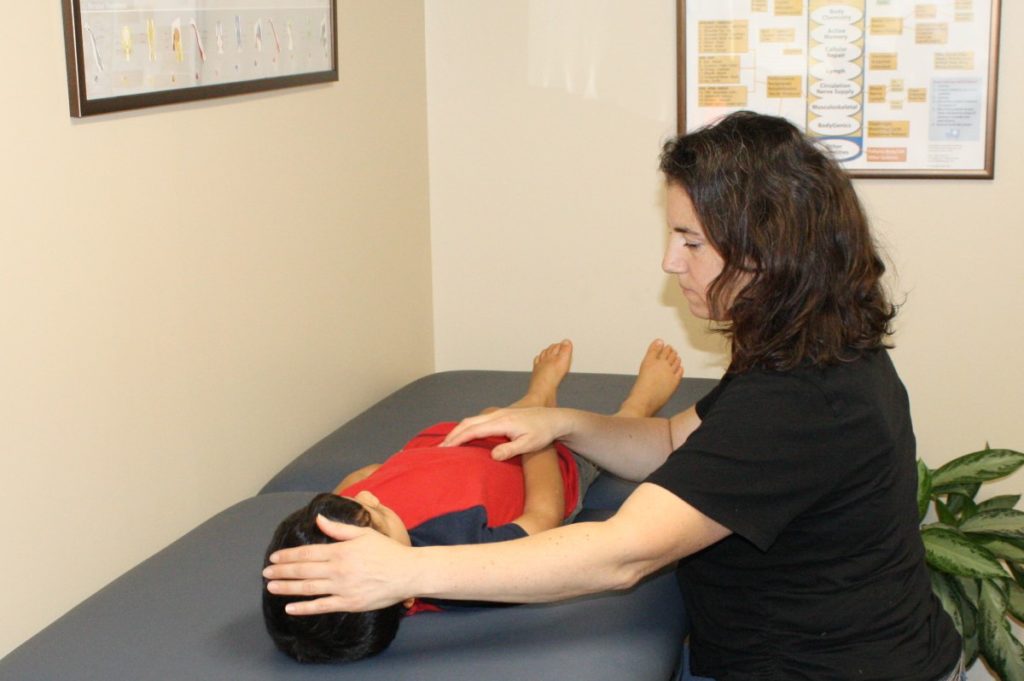 Jessica: Do you see some clients with regularity and others you only work with once or twice?
Sarah: Yes. Most people choose to see me regularly, typically once per month. Some may work with me weekly, especially if they want to move quickly. Others call when they feel the need for a session. Some clients see me for only a few months and some regularly for two to three years. I encourage my clients to do what feels right to them. The average is a session every two to three weeks for 6-8 sessions.
Jessica: Tell us a little about the wellness center. What made you decided to expand the business? What is your vision for the future?
Sarah: I am in the early stages of setting up a Wellness Center. This work is integrative: it benefits and does not interfere with other therapies. I work with Margaret Gennaro in Fairfax and am looking to create a similar team in Winchester, VA.
As I increase the body's communication and function, it improves the efficacy of other therapies. For instance, my sessions allowed a holistic doctor to begin working on chronic infections that were known but the body didn't initially have the resources to address, that were likely at the root of current health issues.
In other cases, people may have anxiety, worry or fear around a supplement, medication or procedure they need. Energy medicine can help relieve the cause of the worry, anxiety or fear so they can proceed and receive the necessary therapy while letting go of negative side effects.
Jessica: How can people schedule to work with you?
Sarah: My schedule is accessible at Schedule Now on my website, www.VeritasWellnessVA.com. I am also happy to speak via phone or email to answer questions or schedule appointments. I do work with people remotely, over the phone.

Thanks to Sarah for sharing and for partnering with Mindful Healthy Life.
Sarah is offering a $25 discount on a first-time visit for any new patient.
Enter below to win a free 30-minute mini-session with Sarah. The session may be held in person or over the phone. There will be one winner. The giveaway closes at 11:59 p.m. on November 1.

Jessica Claire Haney is the founder, publisher and editor of Mindful Healthy Life and the author of its Guide to Holistic Family Living in Metro DC. Jessica volunteers on issues related to wellness in public schools and was the founder of the Arlington/Alexandria Chapter of Holistic Moms Network. A writer working on her first novel, Jessica  offers copywriting, editing, writing coaching and holistic business consulting services.  Learn more at JessicaClaireHaney.com and in Jessica's Mindful Healthy Life Q&A. Follow Jessica on Facebook at MindfulHealthyLife, on @Twitter @MindfulHealthy and on Instagram at @mindfulhealthy. Jessica's personal blog is Crunchy-Chewy Mama, on Facebook at CrunchyChewyMama and on Twitter @CrunchyChewy.