Holistic Moms Network is a cool enough group for local and online support for living holistically, but it's even more fun when you get to meet people in person from different chapters around the country. The non-profit organization is holding its annual Natural Living Conference on Saturday, October 25 in New Jersey at Montclair State University just outside of New York City.

Okay, it's not in DC, Maryland or Virginia, but it's only about four hours away. By car. Last year I got to meet some of the leaders from California chapters. They had to be on a plane for more than four hours!
This year's event is featuring a keynote with Dr. Laura Markham of Aha! Parenting and a screening of the documentary Unacceptable Levels and a Q&A with the film's director, Ed Brown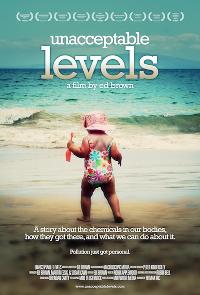 Breakout sessions include:
At just $55 for the whole day or $40 for a half, the event is a great deal for all the information it will impart as well as the goodie bag treats and all the other samples you're likely to find in the exhibit hall.  There, parents can learn about wonderful products — food, skin care, and more – and services like Well Amy. One could really spend the entire day in the exhibit hall (and you can do just that for a reduced rate of $20).
The conference is an adult-focused event where babes in arms are welcome. Children may come into the exhibit hall for a reduced price ticket ($10) but need to pay the full rate if they require a seat in the sessions and workshops. The keynote is in the morning and the film screening and Q&A is in the afternoon. Lunch can be purchased separately.
For more information, see annualconference.holisticmoms.org, and register at register.holisticmoms.org/
And if you're looking to make a trip of it, I'm told there is plenty of fall fun to be had in New Jersey, including pumpkin and apple picking. Budding artists might enjoy the Montclair Art Museum, future naturalists will want to explore Brookdale Park and Verona Park, and animal lovers will get a kick out of Turtle Back Zoo. TripBuzz has a list of Things to Do With Kids in Montclair, NJ, and the New Jersey Mommy Poppins site also has a list of 15 Fun Things to do in Montclair, NJ along with plenty of additional ideas for exploring the area and for weekend happenings.
So take the family up with you if you have a partner, friend or family member who can treat the kiddos to some New Jersey (or even New York City) adventures while you learn lots of wellness tips to nourish your family and connect with other like-minded parents.
Holistic Moms Network has over 100 chapters around the country. In the DC area, there are HMN chapters in Arlington/Alexandria, Northern Virginia (Fairfax) and Loudoun County. The Burke/Springfield chapter will be relaunched soon. Anyone can start a chapter, too. There's an awesome leader meeting on Sunday, October 26, the day after the conference, so if you've been thinking about starting a chapter, now might be a great time to see what that's like!