A family event at a Waldorf school offers wholesome fun with nature-based crafts, outdoor imaginative play, healthy food and magical puppet and marionette plays that engage young children in a deep, profound way. Two such events this fall include the Fall Festival on October 22 at Potomac Crescent Waldorf School in Alexandria, Virginia and the Fall Bazaar at Washington Waldorf School in Bethesda, Maryland on November 19. Both events go on rain or shine event with fun for the whole family.
Potomac Crescent Fall Festival October 22
At its October 22 Fall Festival, Potomac Crescent will offer traditional crafts and games, a blacksmith demonstration, a spinning wheel demonstration, local artisan sales, a healthy lunch, cider & popcorn, a bake sale, marionette and puppet plays, a storyteller, a Children's Store, a Waldorf Bookstore and live music. The event runs from 10 a.m. to 2 p.m.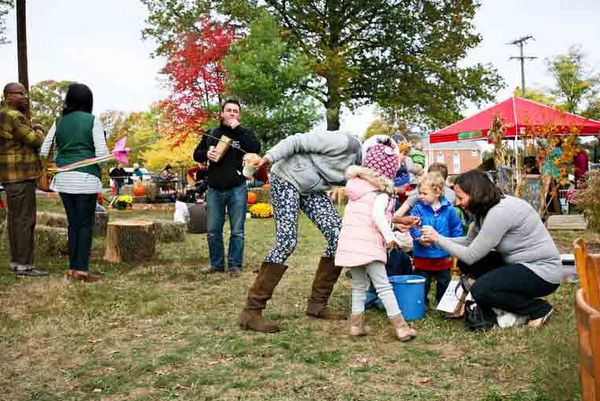 The marionette play is recommended for ages 4 and up and costs $7 per ticket. Marionette play times are: 10:15, 11:15, 12:30 and 1:15. The puppet play is recommended for ages 2-4, but all ages are allowed. The puppet play costs $3 per ticket, and puppet play times are: 10:50 and 12:00. The storyteller is recommended for ages 6 and up. Story time costs $3 per ticket, and story times are 10:50 and 12:00.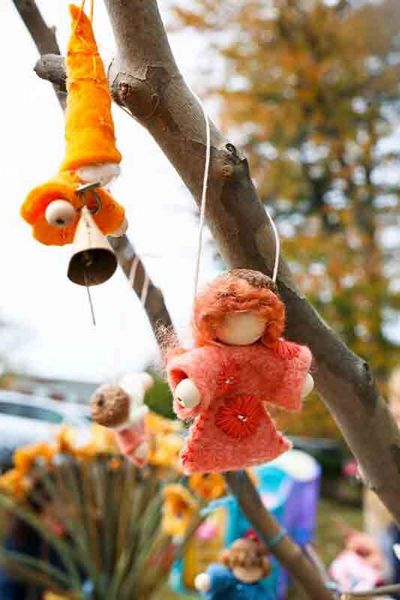 Update: Tickets are on sale now here and will also available at the door by credit, cash or check. Entry tickets cost $5 per person with a maximum of $25 per family. Crafts, games and food priced individually. Play and storyteller tickets sold separately.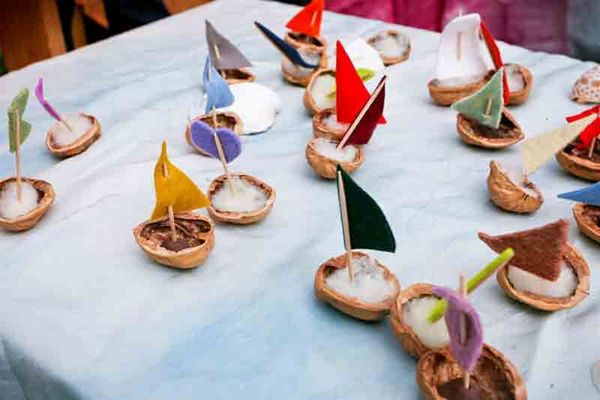 Potomac Crescent Waldorf School is located in the education wing of Fairlington Presbyterian Church at 3846 King Street, Alexandria, VA 22302. The festival will be held on the playground and front lawn, and in the Fellowship Hall in case of rain.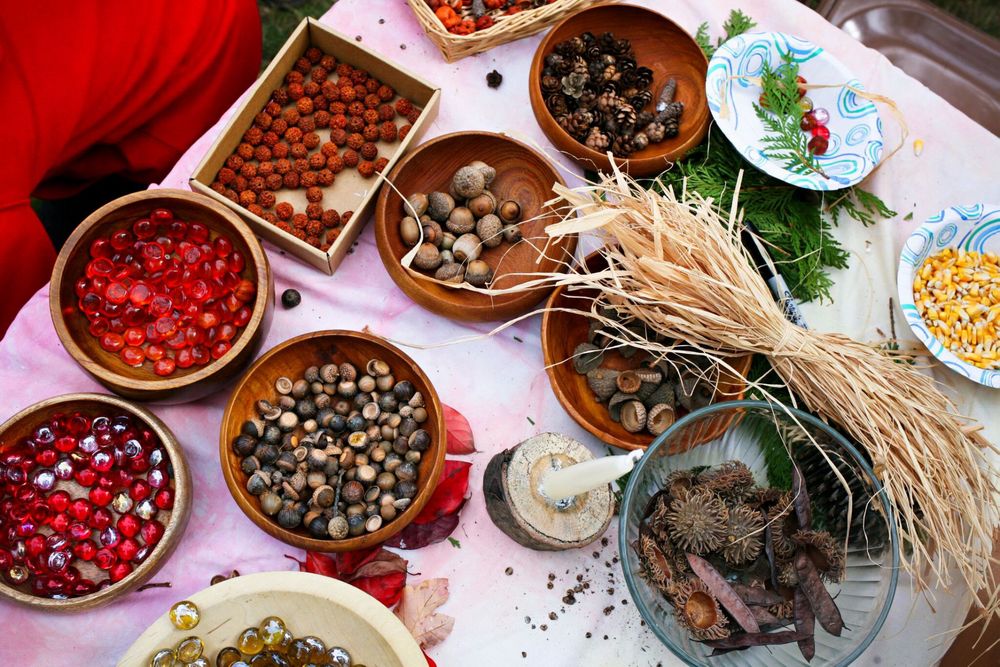 For more information, email information@potomaccrescentschool.org or see visit www.potomacwaldorf.org.
Washington Waldorf School Fall Bazaar November 19
Later this fall, the Washington Waldorf School in Bethesda will hold its 47th annual Fall Bazaar. from 10 a.m. to 3 p.m. on Saturday, November 19. There will be crafts, activities, a Children's Store, and puppet and marionette plays.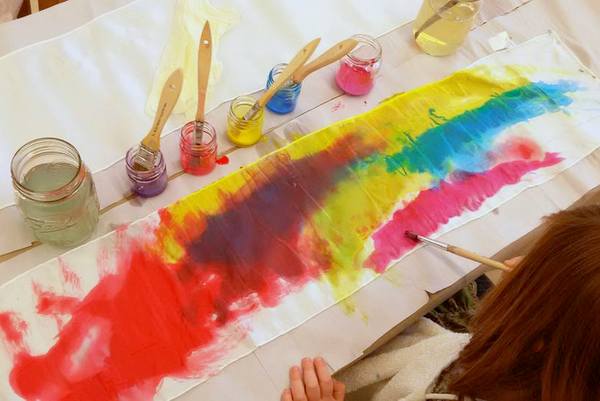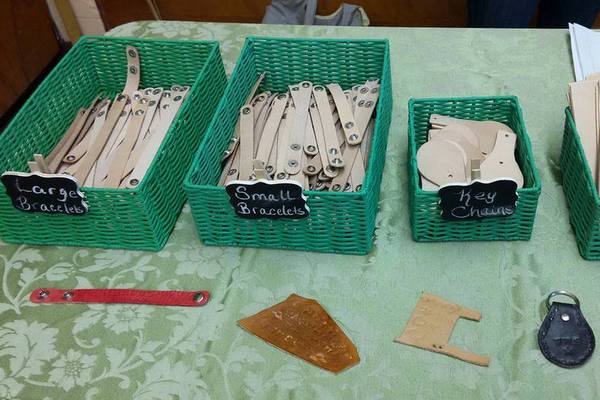 Show times forthcoming. Admission is free; tickets may be purchased for activities. Here's a look at the 2015 offerings.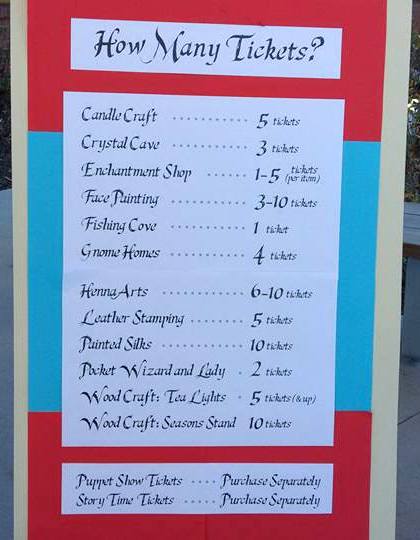 In addition to the children's events and the wide range of foods offered throughout the day, the bazaar also includes shopping with numerous artisans and craftspeople. Vendors sell things like beeswax candles, original art, handmade toys, ornaments and jewelry, and much more. Last year a henna artist was very popular!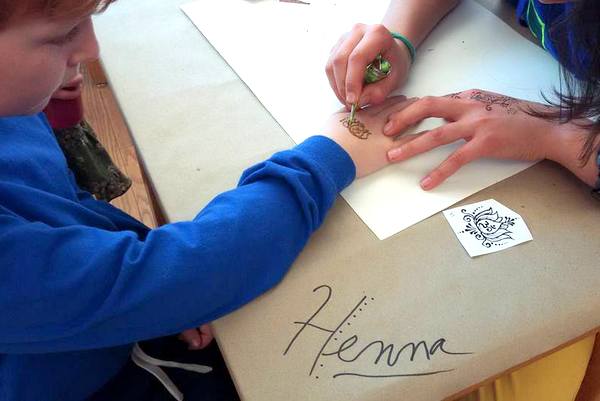 For those wishing to shop ahead of the Saturday event, there is a Friday night preview sale. Tickets for Friday night shopping are available via Eventbrite. For information about the November 19 Fall Bazaar, visit washingtonwaldorf.org or follow Washington Waldorf School on Facebook.
Located in a stand-alone building at 4800 Sangamore Road in Bethesda, Maryland, Washington Waldorf School offers educational programs for infants and young children with parents and education for preschool and grade-school children through twelfth grade, including an outdoor Waldorf in the Woods kindergarten program that was launched in 2015-16.

Jessica Claire Haney is the founder, publisher and editor of Mindful Healthy Life. She is a writer, editor, emerging novelist, and the founder of the Arlington/Alexandria chapter of Holistic Moms Network. Her personal blog is Crunchy-Chewy Mama and her writer's site is JessicaClaireHaney.com. See the Contributors page and Jessica's Mindful Healthy Life Q&A for more on Jessica.
Jessica is a Waldorf alumni parent.