Ease Yoga & Cafe, the first of its kind yoga studio and healthy cafe in the area, has opened its doors in Del Ray, Alexandria, in a brightly lit space with a wall of windows that look out on the oval sculpture at the intersection of Mount Vernon and Commonwealth Avenues.
The official grand opening is Saturday, May 30, but the studio has been holding classes and serving juice and healthy snacks since May 11. Ease owner Tara Casagrande, a mom of three, has partnered up with another Alexandria-based business, Senzu Juicery, which is operating the cafe that provides fresh cold-pressed juices and smoojis of juice with banana and almonds and choice of added pine nuts, flax, chia or a whey-based protein powder.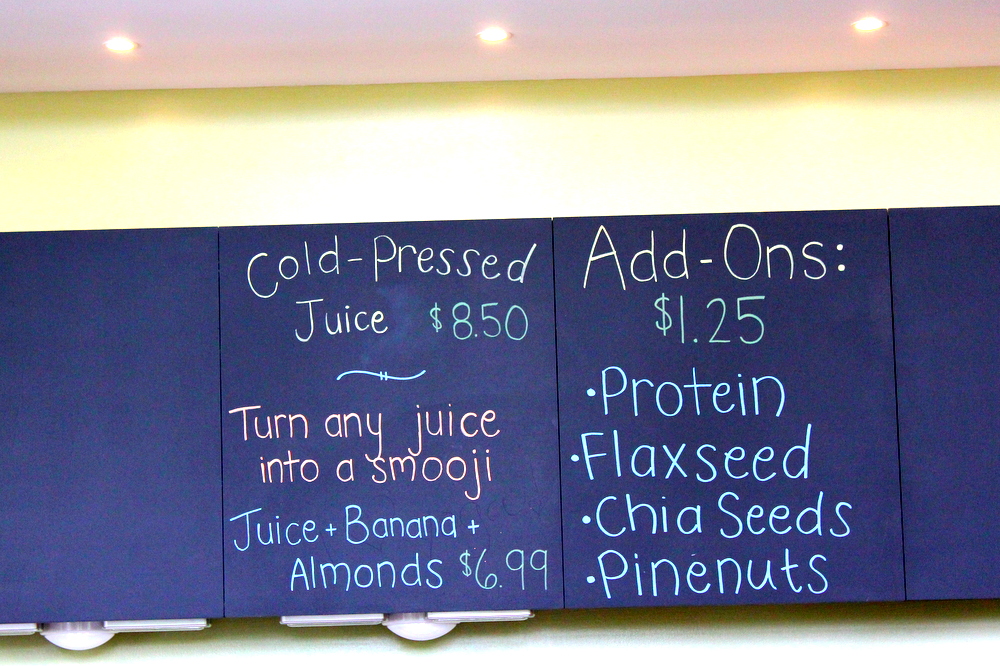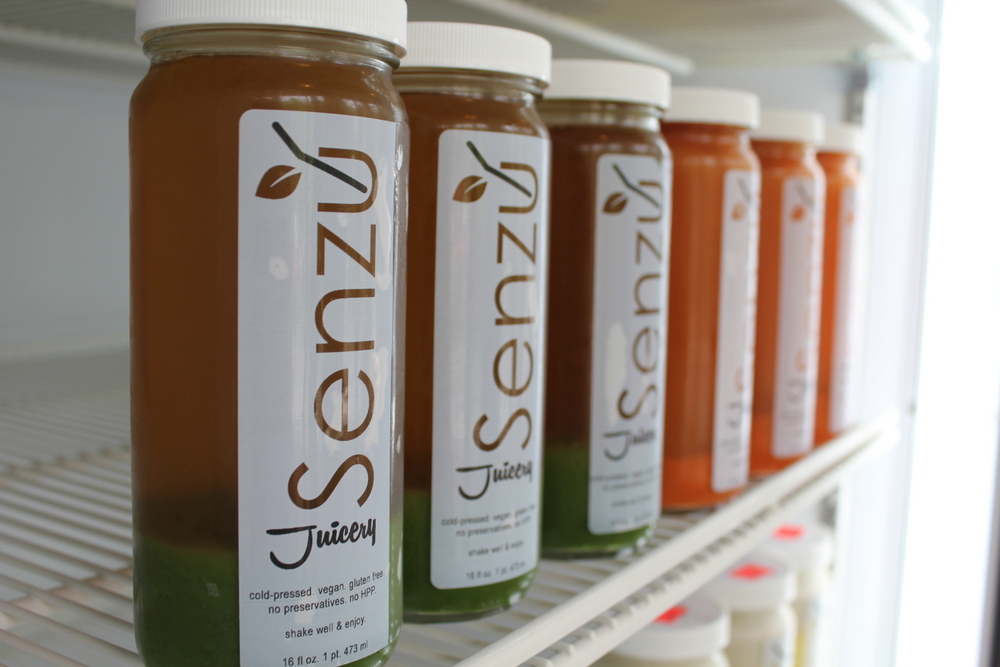 Also available the day I dropped by for a tour were fresh grapefruit and orange juices and a chia pudding.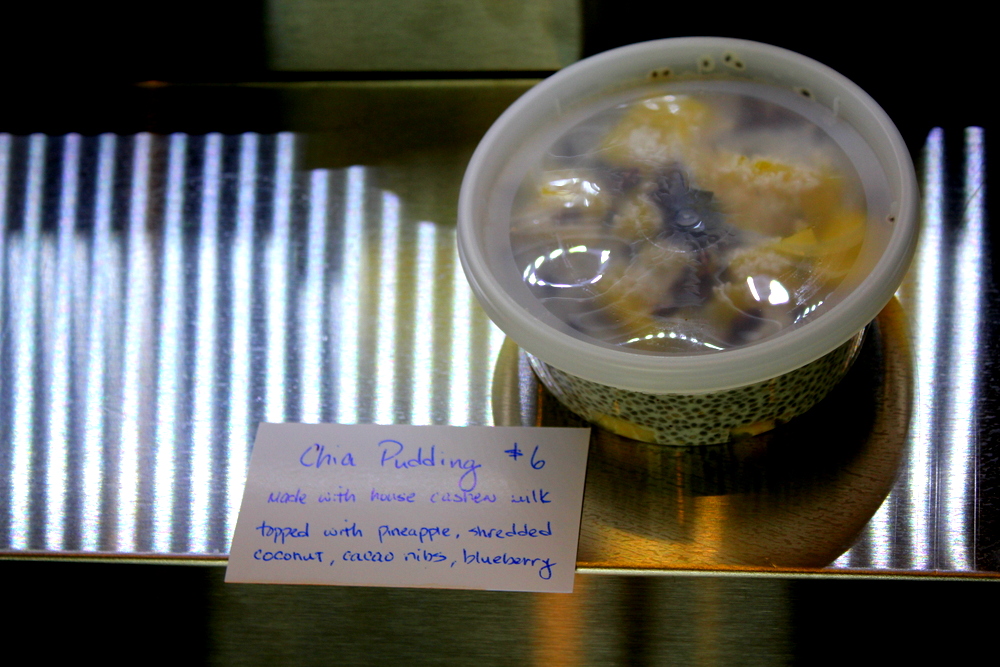 In the weeks to come, the cafe plans to offer coffee, tea, Souper Girl soups, acai bowls, paninis and salads. "Food brings people together," says Tara, who lived near Stanford University twenty years ago and remembers juice bars across the corner and seamlessly integrated into a healthy, active lifestyle.
The studio features a yoga rope wall in one of its two rooms.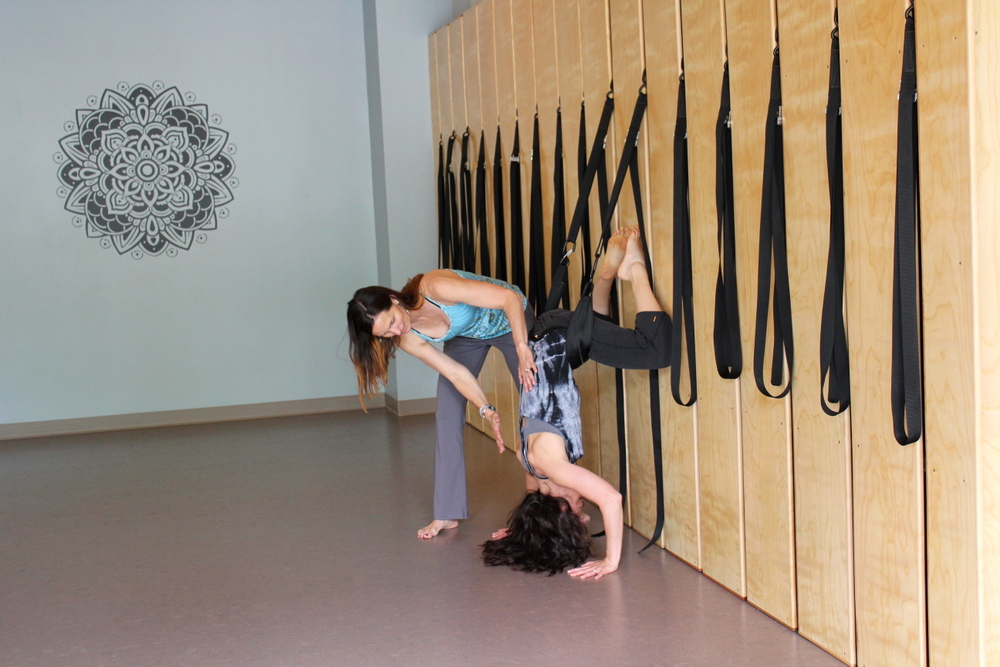 Ann Hunt of the Nosara Yoga Institute, where owner Tara trained in Costa Rica, came to train Ease's teachers on the rope wall, which can accommodate eight students at a time. Ease teachers (including Tara and Rosie Wiedemer pictured here) are trying to integrate the wall, believed to be the first of its kind in Virginia, into classes as much as possible.
Although the many straps may look intimidating, they actually assist students in getting into supported inversions and relaxing or opening postures that might not otherwise be possible for them.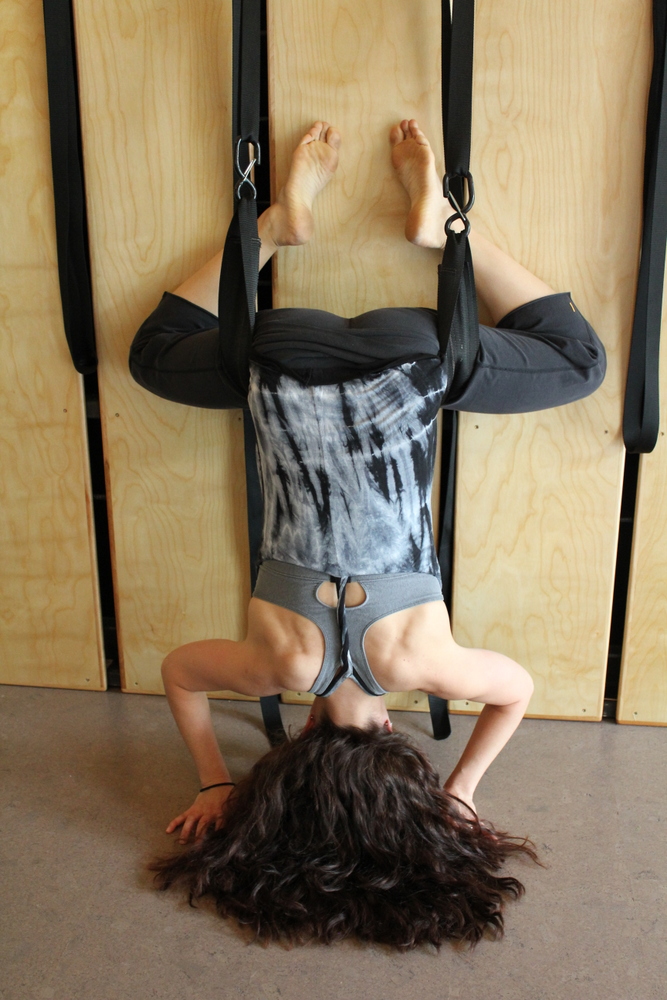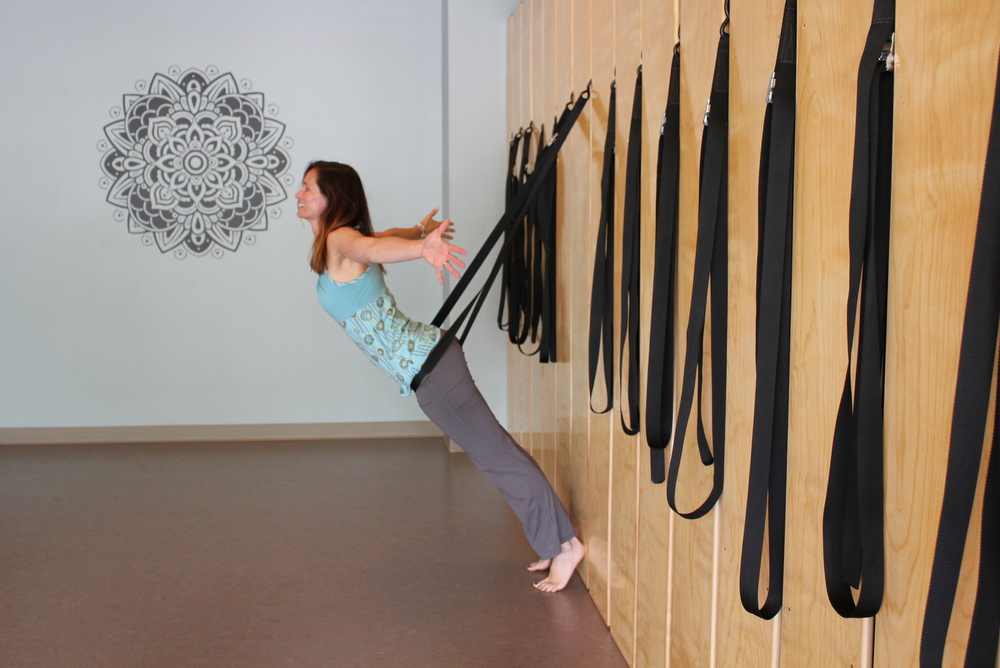 The other room can be heated up to 85 degrees. The studio will offer a variety of classes, including Restorative Yoga and Gentle Therapeutic Yoga.
The studio is surrounded by windows and has a number of green and sustainable features. The studio floors are floating cork panels, which require no adhesive. The cafe and hallway floors are 88% limestone. There is a water filtration system for the water for the drinking fountain, which features a water bottle-filling station, and for the hand-washing faucets in the restrooms.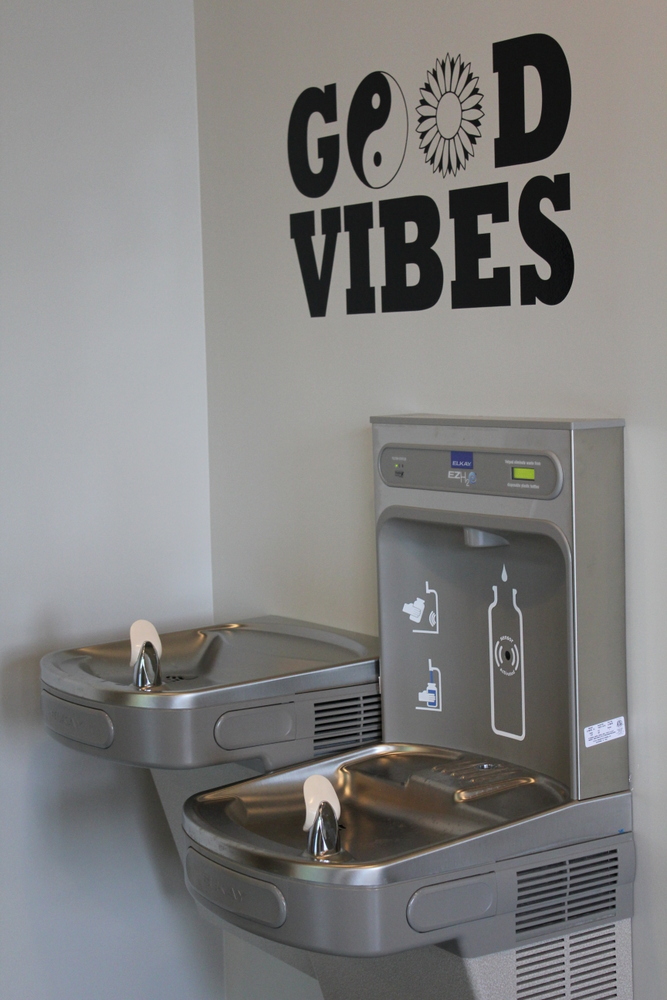 The reclaimed wood around the bar (pictured below with Tara, Senzu Juicery owner Herman Chu and St. Elmo's Coffee Pub owner Nora Partlow) came from Second Chance in Baltimore and was painted with chalk paint purchased from local gardening and home decor store Greenstreet Gardens. Burgundy Farm Country Day School art teacher Connie Fleres created and donated the neon mandala.
A native of Canada who first moved to Alexandria 16 years ago shortly after her first child was born, Tara shares her the inception of the studio on the Ease blog, where she explains how a diagnosis of cervical cancer during her second pregnancy served as a wake-up call for the athlete. Tara had always been a "yes" person but found herself having to admit she had a weakened immune system.
Through a combination of alternative therapies including Reiki, massage and a macrobiotic diet, Tara's cancer remained localized. When her daughter was born via c-section at 38 weeks, a radical hysterectomy was performed and all the cancer removed. Tara wanted a third child, so, having previously worked at an orphanage in Asia, she and her husband pursued adoption in Korea and welcomed Tae into their family when he was four months old in 2006. Tae and his sister, Riley, now attend Burgundy Farm Country Day School, and their older brother, Baker, attends St. Stephen's & St. Agnes.
Tara completed the last exam for her MBA right before her first child was born in 1999 and moved to the DC area where her husband's grandparents owned the general store in Occoquan. For years, she was a stay-at-home mom living in Beverly Hills. When Tara's husband wanted to take a year off of work to write a screenplay, the family moved to Costa Rica, where Tara pursued yoga teacher training at the Nosara Institute. She took the training more for personal growth than out of an intention to work as a yoga teacher, but when the family returned to Alexandria, Burgundy Farm and the theological seminary nearby asked her to teach.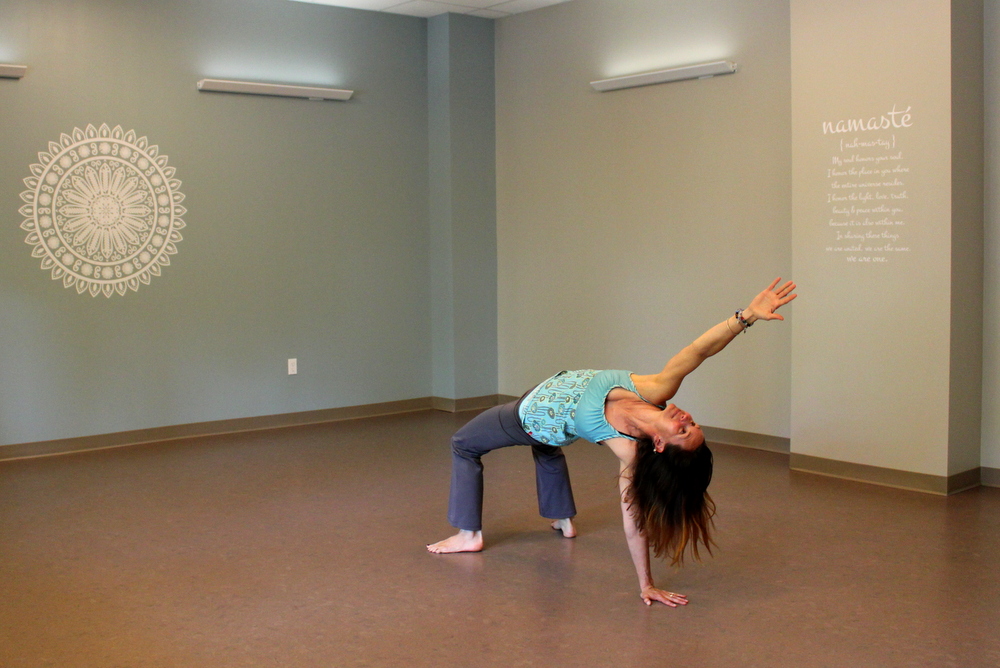 During a retreat, Tara got a treatment of watsu, or water shiatsu, and in the process got clear that she need to open a yoga wellness center. Tara had been working with healers on the topic of purpose. "Yoga is inquiry," she said, and it led her to see her calling as eventual owner of Ease. Decals around the studio remind yogis to practice being present and grateful.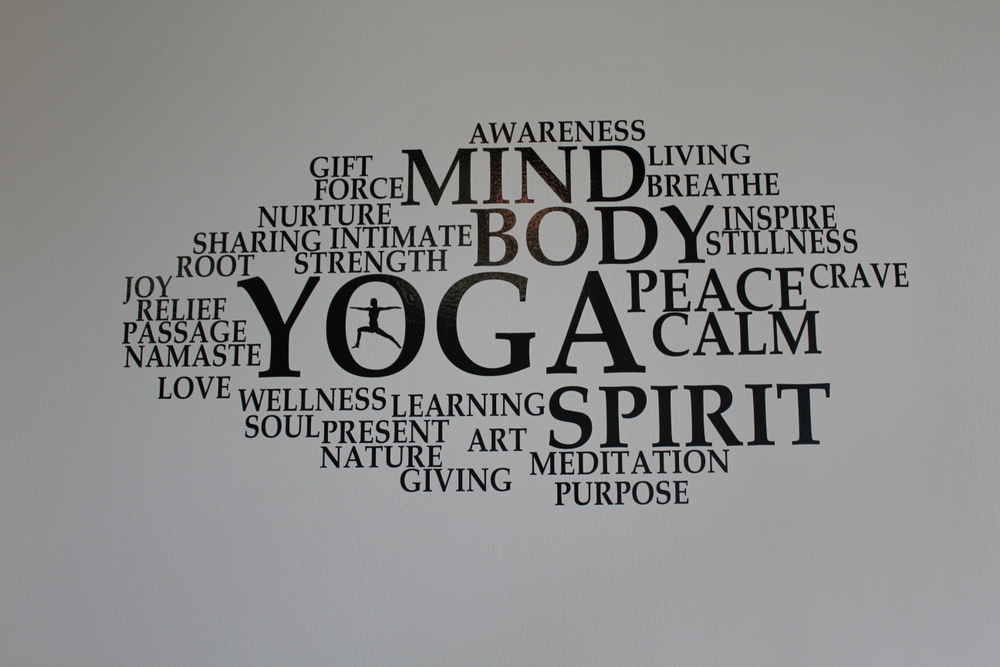 Tara's vision is about forming a community. The cafe will feature Wednesday Wellness Workshops each week in the evening, and she hopes to add a bookshelf for good, healthy reads, and she invites other community groups to consider using the space for Meetups and talks.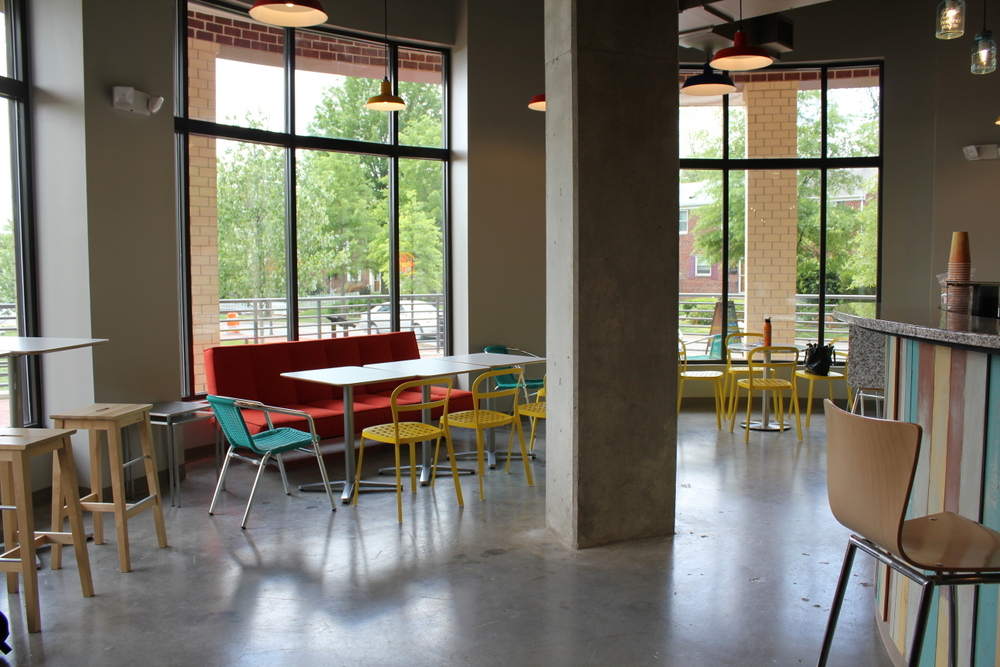 When asked about the name, she explains "when you're not at ease, there's dis-ease." Since we "all live in a busy, fast-paced world, we need more ease in our lives." She also liked the playfulness of the phrase "at ease" in an area where there is such a big military contingent.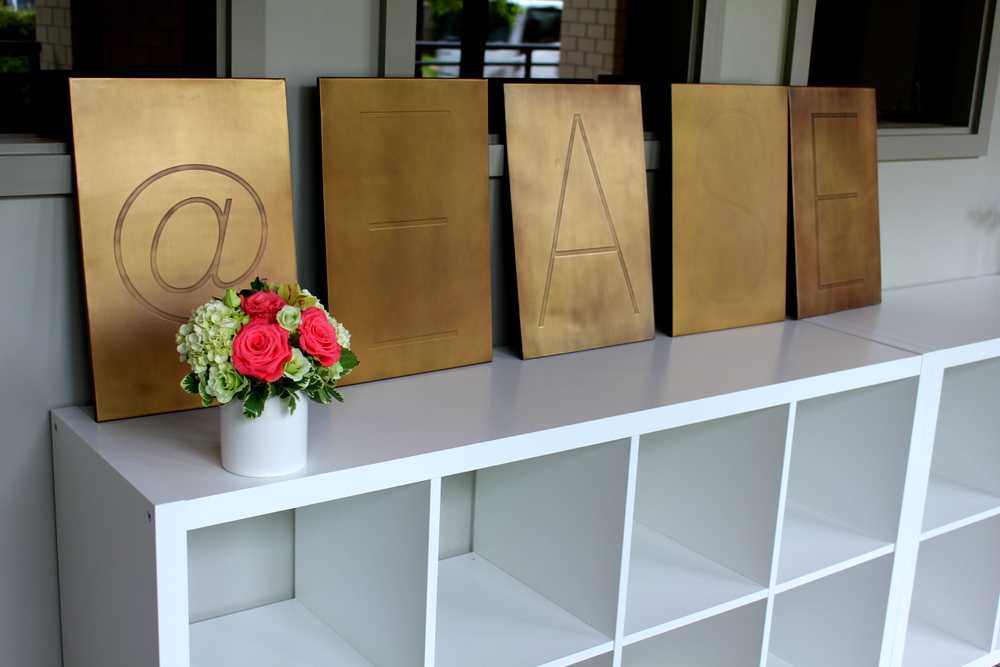 Two years ago, Tara began pursuing her vision to open Ease. With a full staff of teachers and a sunlit-filled space, that vision has become a reality.
Ease Yoga & Cafe is located at 3051 Mt. Vernon Avenue, Alexandria, VA 22305 and is currently offering a grand opening special of 50 days of yoga for $50. The 50 days begin on the first day the purchase is used. Last chance to purchase is at the May 30 grand opening. More information and class schedules can be found at http://www.easeyogacafe.com. All are welcome to the grand opening on Saturday, May 30 with a ribbon-cutting ceremony at 10:00 a.m., free yoga, and more!
Follow Ease on Twitter @EaseYogaCafe and on Facebook at /easeyogacafe
All images copyright Mindful Healthy Life