The ALF Educational Institute, a project of McLean's Bronson Family Dentistry, is holding its first annual Interdisciplinary Health & Wellness Conference in Arlington March 24 and 25 to address many facets of dental health as they relate to whole body health. The subtitle of the event is "A focus on whole health – a new perspective on nutrition, breathing, dentistry, orthodontics and myofunctional therapy."
Bronson Family Dentistry is headed by Dr. James Bronson. His children, Dr. Alex Bronson and Dr. Julia Bronson, also work with the quantum "stealth orthodontics" approach of the ALF, an appliance that helps the mouth grow toward its optimal shape and size, which, in turn, can improve a wide variety of health conditions.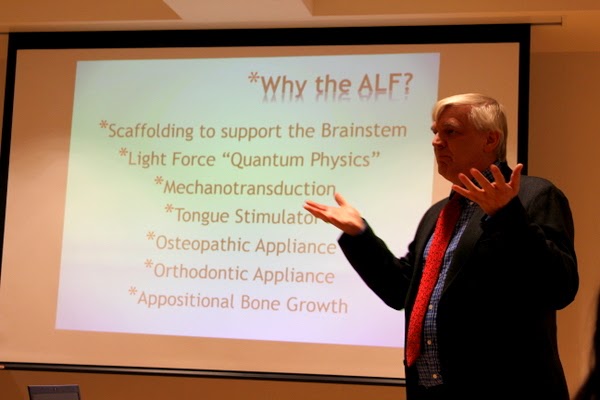 The ALF Educational Institute, or AEI, leads regular trainings and mini-residencies with practitioners, including dentists, osteopaths, myofunctional therapists and others. This is the first conference the AEI is having that is open to the public.
Click here for the full schedule of the event, which will be held in Rosslyn at the Hyatt Arlington.Dr. Alex provided us with this overview of the weekend:
Dr. James Bronson will open the conference speaking on the ALF and how it helps with early childhood intervention/prevention, sleep disorder breathing/apnea in children, a more appropriate approach/alternative to braces and palatal expanders, TMJ issues, chronic headaches/migraines, sleep apnea, and other unique characteristics of the ALF.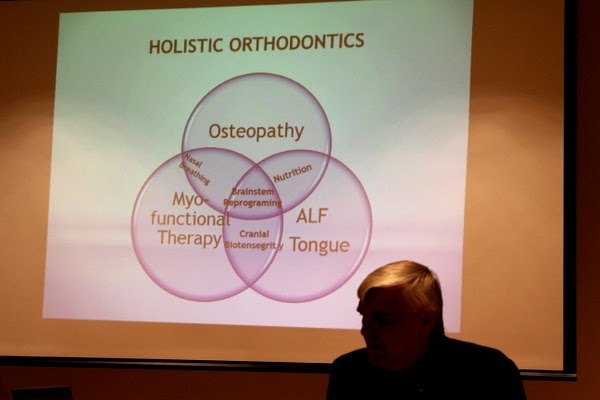 Dr. Lenny Kundel is a rising star in the ALF world who has completed the AEI residency and has really taken off with the approach. He has had tremendous results treating people from with all sorts of issues. He recently lectured in Denver to the International Association of Tongue Tie Professionals, or IATP, and got rave reviews. He will be touching on the effects of lip and tongue ties and fascial restrictions on growth and development and the airway.
Dr. Kevin Boyd is a pediatric dentist from Chicago who is is nationally and internationally recognized as a leader in pediatrics and also a pioneer in pushing a new curriculum into schools and graduate programs on Evolutionary Medicine. He took a keen interest in anthropology and has spent thousands of hours at UPenn in an oral medicine and anthropology program researching ancient skulls and skeletons and assessing our changes through environment and epigenetics. He will talk about how epigenetics and our ancestors may have more insight and keys to our current health problems and development.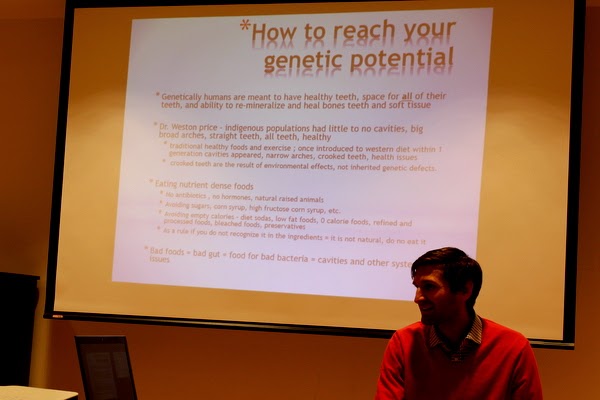 Kathy Winslow is one of the best myofunctional therapists in the country. She will be talking on what myofunctional therapy is and how it is an instrumental part to understanding proper health and long term stability of dental and orthodontic care. The Academy of Orofacial Myofuncational Therapy explains that myofunctional therapy can eliminate many of the causes of swallowing abnormalities and improper rest posture of the tongue. To learn more, also see this article from Dr. Mercola.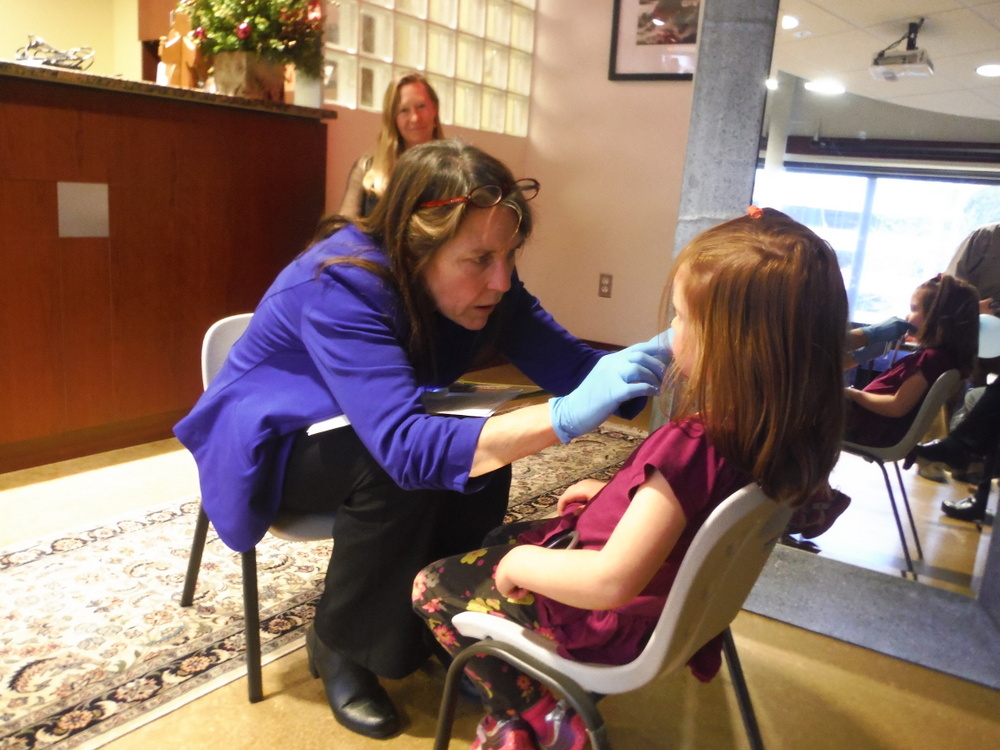 Patrick McKeown is a world renowned speaker and educator on breathing. Clinical Director of the Buteyko Clinic International, he has written several books about the importance of proper breathing techniques and addressing proper nasal breathing can have a huge impact on our overall health.

And last, Dr. Martin Katz is a tremendous physician based in Charlottesville. He helped start a clinic in Scottsville, VA that saw incredible changes and improvements in their community by addressing diet, nutrition, and exercise to treat a whole host of problems.
Dr. Alex concludes, "The knowledge available through this all-star lineup, we believe, would change healthcare, save tax payers billions in unnecessary drug treatments, hospital visits, and surgeries, and most importantly help prevent disease and illness and heal our communities."
To learn more about the event, visit alfeducationalinstitute.com/health-and-wellness-march
Also see our at-a-glance overview here in our event calendar. The regular fee for non-practitioners is $195. Registration includes a $75 gift credit towards a consultation visit with Bronson Family Dentistry. Register here. Local attendees can register for for the weekend for $95 if they mail in a check to Bronson Family Dentistry, 5800 Fleetwood Rd. Suite 100, McLean, VA, 22101.
View this video to learn more about the ALF appliance.
Mindful Healthy Life has previously written about the work of Bronson Family Dentistry in this post. Disclosure: I have a press pass to attend this conference but have received no other compensation.


Jessica Claire Haney is the founder, publisher and editor of Mindful Healthy Life. She is the founder of the Arlington/Alexandria Chapter of Holistic Moms Network. Jessica is a writer and editor who is working on her first novel. Find information about her writing and about the editing and business consulting services she offers at JessicaClaireHaney.com. Her personal blog is Crunchy-Chewy Mama, on Facebook at facebook.com/CrunchyChewyMama. For more information, see Jessica's Mindful Healthy Life Q&A.