Do you ever feel like your brain is broken? Whether your symptoms relate to being in a fog or trend more toward anxiety or depression, the new documentary series Broken Brain created by functional medicine doctor Mark Hyman aims to shed light and provide tools toward improvement.
In this free 8-part docuseries, Dr. Hyman interviews over 58 experts to share their personal stories and vital info and insights. He posits that dementia, ADHD, depression, anxiety, autism, MS, Alzheimer's and a long list of brain illnesses thought to be separate problems are actually "one brutal, life altering epidemic."
Having suffered my share of brain fog, difficulty in focusing and challenged memory retrieval in the past several years, I am very excited to listen in to this series. My health journey has taken me a long way, and I've made a lot of progress, but I also know that knowledge is power.
I understand that environmental toxins can appear at any time, and many things can trigger gut imbalances, which, in turn, contribute to mood and brain disorders. I look forward to learning more about causing of brain problems and about ways to strengthen resilience in order to prevent new problems or backsliding into old ones.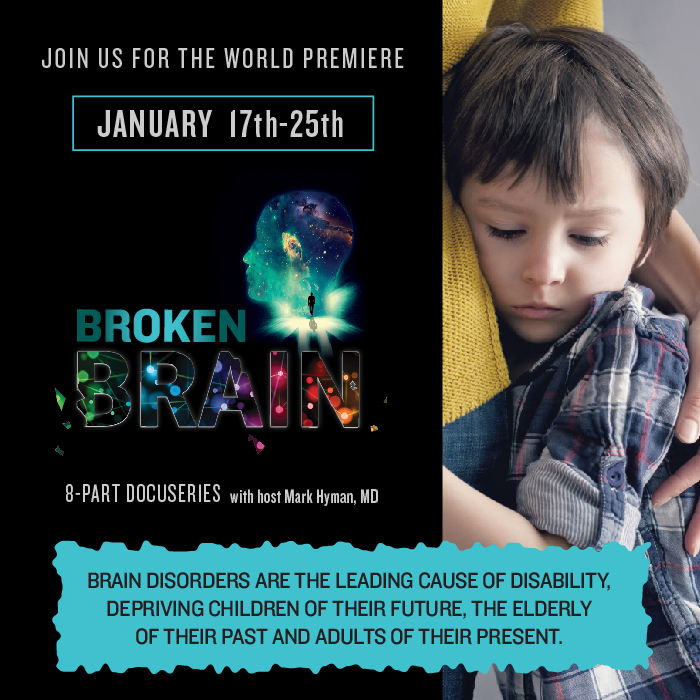 Broken Brain begins on Wednesday, January 17. Each episode will go live at 6pm ET, and stay up for only 24 hours. Put each episode on your calendar! The first one will be available until January 18, at 5:59 pm EST
Dr. Hyman is a practicing family physician and a ten-time #1 New York Times bestselling author. He is the Director the Cleveland Clinic Center for Functional Medicine, the founder and medical director of The UltraWellness Center in Lenox, Massachusetts, chairman of the board of the Institute for Functional Medicine, and a medical editor of The Huffington Post.
He begins Broken Brain by sharing what happened to him 20 years ago, early on in his medical practice. Dr. Hyman says of his own broken brain episode: "It was like depression, ADD, and dementia all at once, and every doctor I met had good intentions, blaming it on stress or depression, but I knew there was something real going on, something physical that they were missing, that my body was affecting my brain, and that forced me into a deep journey to heal my broken brain."
Day Two of the series – Thursday, January 18 – addresses the gut-brain connection.
On Day Three, learn about dementia, Alzheimers and Multiple Sclerosis.
Dr. Hyman tackles ADHD and Autism on Day Four, Saturday, January 20.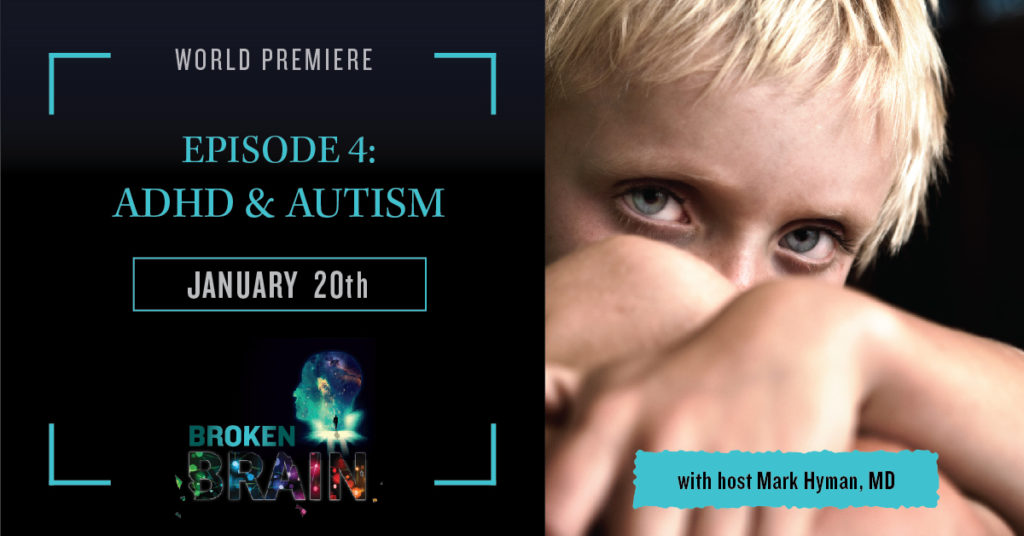 Depression and Anxiety are covered on Sunday, January 21 – Day Five of the series.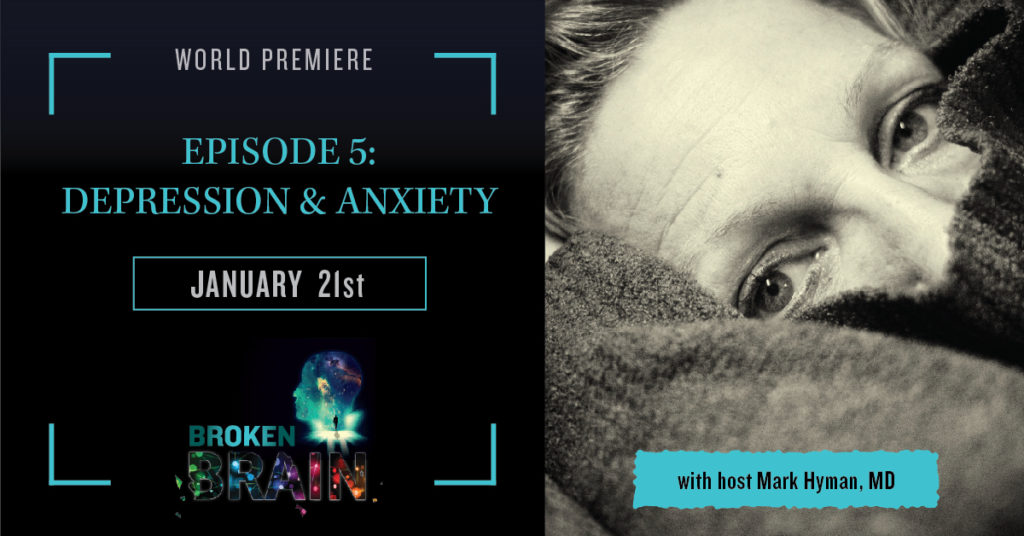 Day Six is all about traumatic brain injury from accidents, sports and more.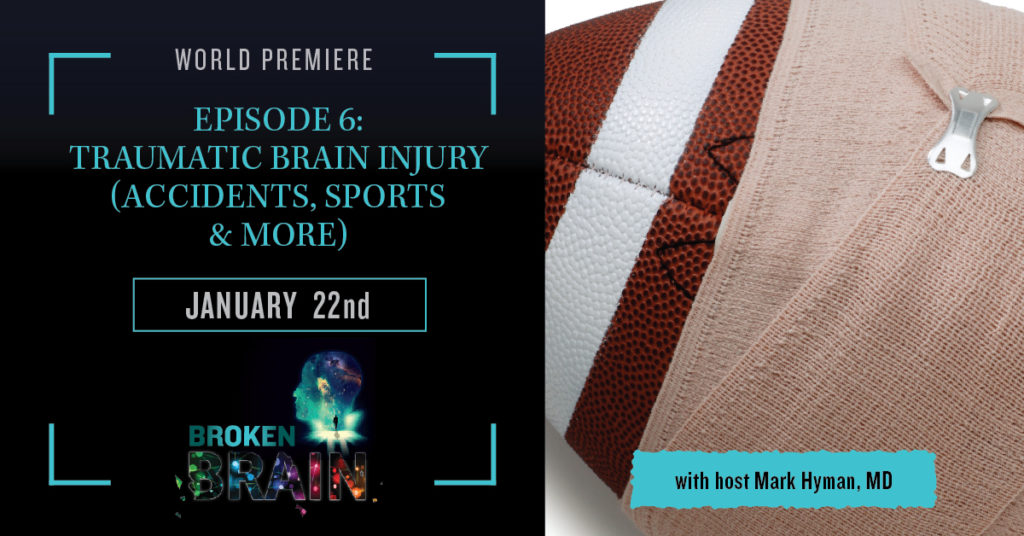 Learn about the "7 Steps to an Ultramind" on Tuesday and Wednesday, January 23-24, Days Seven and Eight.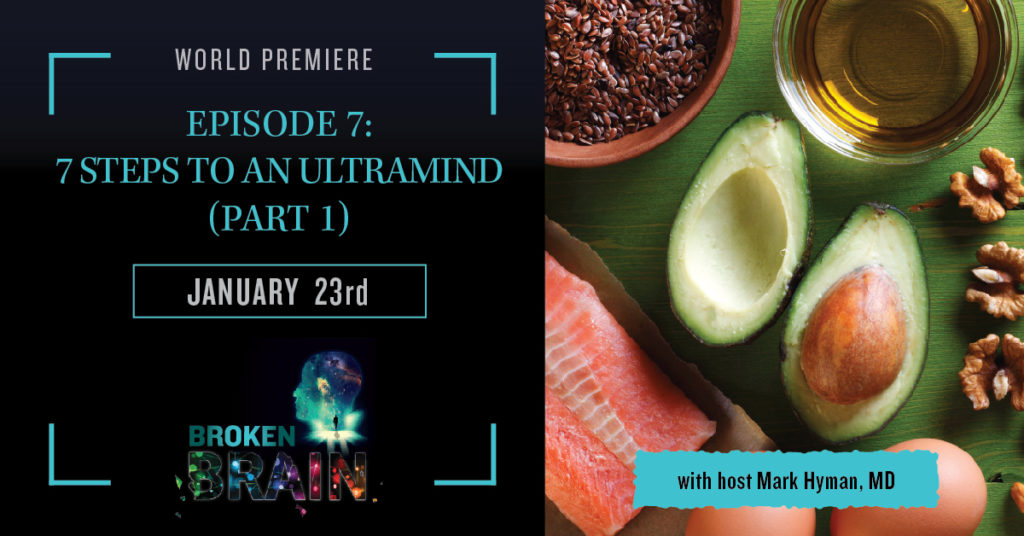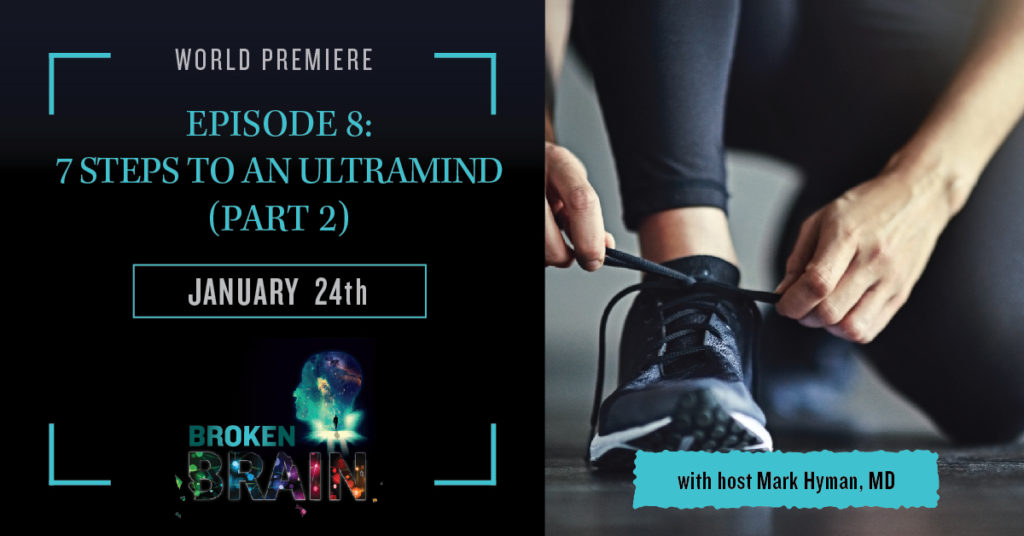 Click here to register for the free Broken Brain series and get ready to listen tomorrow night, January 17, starting at 6 p.m.! Once you register, you'll begin receiving emails about the speakers and other details about the series.
Disclosure: This post contains affiliate links. 
If you choose to buy access to the series to listen at your leisure at a future time, Mindful Healthy Life receives a commission from sales made through our affiliate link. Thank you for your support and for sharing!

Jessica Claire Haney is the founder, publisher and editor of Mindful Healthy Life and the author of its Guide to Holistic Family Living in Metro DC. Jessica volunteers on issues related to wellness in public schools and was the founder of the Arlington/Alexandria Chapter of Holistic Moms Network. A writer working on her first novel, Jessica offers writing, editing, and consulting services.  Learn more at JessicaClaireHaney.com and in Jessica's Mindful Healthy Life Q&A. Follow Jessica on Facebook at MindfulHealthyLife, on @Twitter @MindfulHealthy and on Instagram at @mindfulhealthy. Jessica's personal blog is Crunchy-Chewy Mama, on Facebook at CrunchyChewyMama and on Twitter @CrunchyChewy.