Hold onto your hats, because this weekend is full of special events you won't be seeing again anytime soon in Metro DC! If you're not out in California at the annual Wise Traditions conference organized by the Weston A. Price foundation, whose president we interviewed last month, there lots of local opportunities to learn about and celebrate wellness!
November 13-15
MOM's Organic Market Arlington Store Grand Opening
All weekend long, 5% of sales will go to Moms Clean Air Force, a community of moms and dads united against air pollution and climate change.
The opening weekend of the new MOM's store location will include: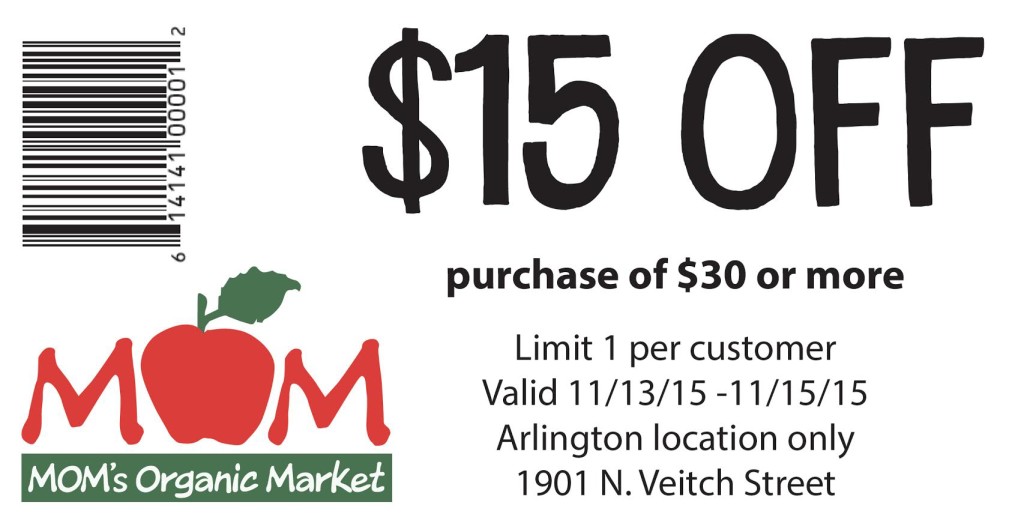 See also this deal at Certifikid for $30 of merchandise for $15.
National Kids Yoga Conference at George Washington University. This is the second year for this large conference for "adults bringing yoga to the next generation." It includes several keynote addresses by leaders in the movement and dozens of breakout sessions, including two "Tools" tracks for practical approaches for anyone who works with young children, a "Schools" track, a "Research" track and a "Business track for those wanting to start a studio or a business working with children and mindfulness. An overview schedule is available here. Registration and full details are at conference.yokid.org. Mindful Healthy Life is a Joy & Kindness Sponsor of this event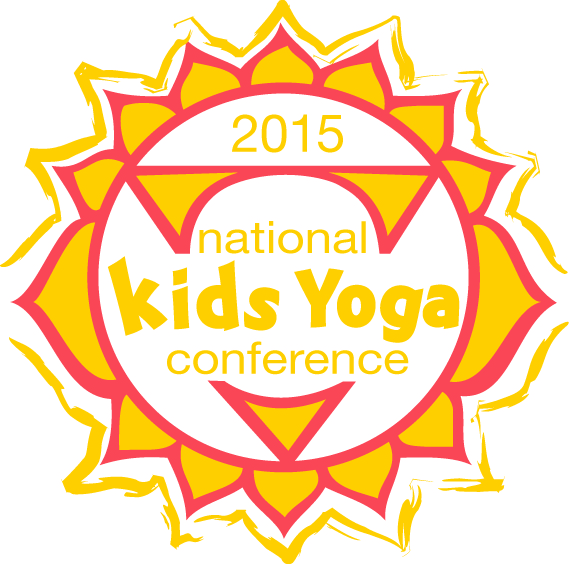 Saturday, November 14, 4-8 p.m.
The Still Point Takoma Park Spa Grand Opening, 6 Grand Avenue, Takoma Park.
Wine, food by Republic, raffles, discounts, complimentary mini spa services, and more!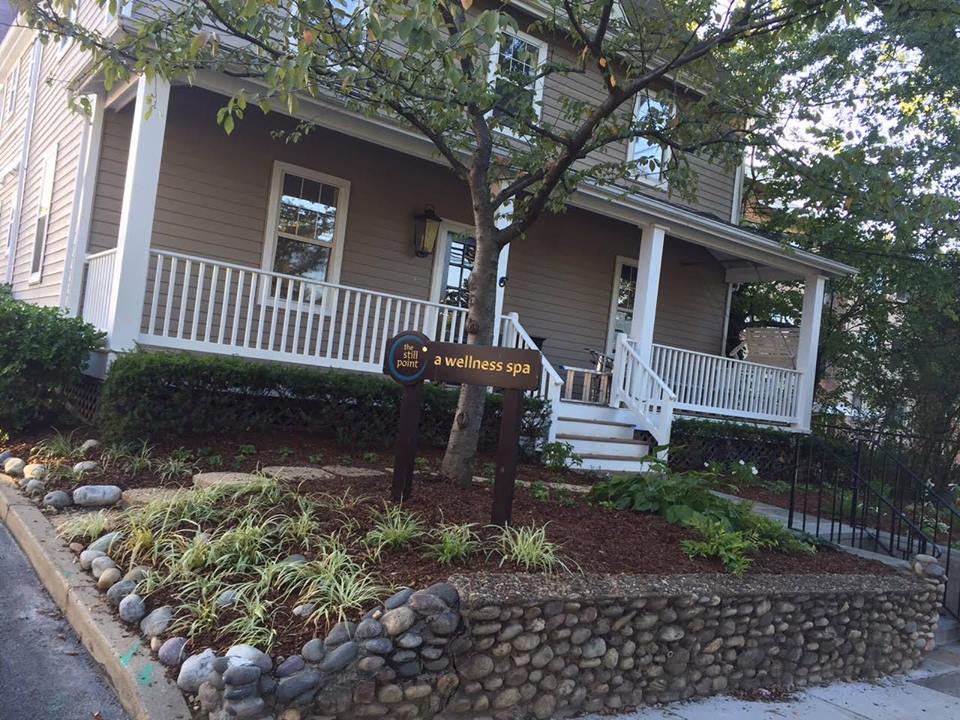 Saturday, November 14, 5:30-10:30 p.m.
TRUE Health & Wholeness FUNdraiser for Studio D, 1058 S Walter Reed Drive, Arlington, VA 22204
The owners of TRUE Health & Wholeness fitness studio, Nina and Christian Elliot, have a vision of a fitness studio that promotes family wellness. Parents of three with a fourth due any day, the Elliots are offering a Saturday afternoon packed with events and a raffle and other opportunities for community members to support the Elliot's dream, include pre-sale of packages. Read our recent post about TRUE's Give Back program to offer free services to moms in need.
Programs at the FUNdraiser include: 5:30 pm All Staff-Led Workout, 6:30 pm GRIT, 7 pm Food, Drinks, Auction, Raffle, Games, 8 pm Auction/Raffle winners announced, 8:30 pm Dance Party! Kids' activities include crafts, a moon-bounce, face-painting and healthy food.
For more info, and to RSVP, go to http://www.true-hw.com/fundraiser-for-studio-d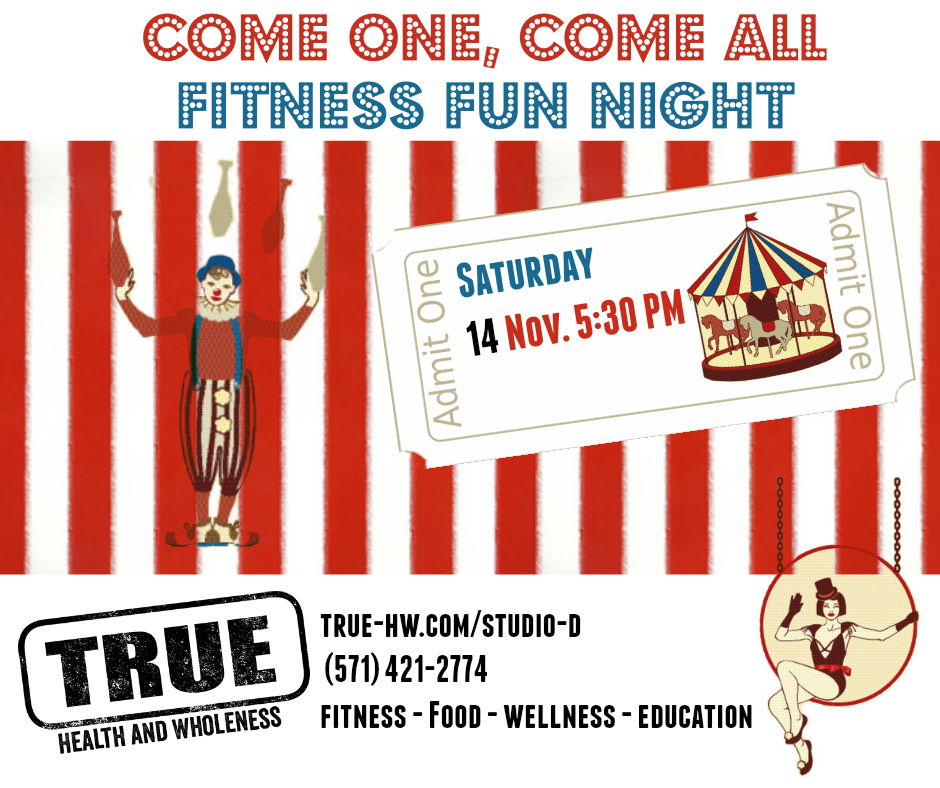 Saturday, November 14
4th Annual DC Kirtan Fest, 1:00pm – 10:00pm, 2231 Crystal Drive, 10th Floor, Arlington, VA, 22202
A event to bring together the DC chant scene for one day and night to raise money for girls rescued from sex trafficking in Kolkata India and to help build a school in rural India to offer opportunities for education!
Many healing modalities available for donation. Ticket prices range; see full details at http://www.brownpapertickets.com/event/2266032
Sunday, November 15
Growing Tomorrow author Forrest Pritchard of Smith Meadows farm in Berryville, Virginia reads at the Dupont FRESHFarm Market at 11 a.m. 945 G St. NW