The Fall Festival at Ticonderoga Farms in Chantilly, Virginia wraps up this weekend. If you thought they all closed down after Halloween, you've got a last chance this weekend! Ticonderoga Farms is one of my local favorites for several reasons.
First, it's much calmer than some of other pumpkin patch attractions I've visited. Whenever I go to Ticonderoga it feels more like being in nature with kid-friendly attractions than being at an amusement park. The place feels like a very genuine farm experience with fun elements interwoven.
Second, Ticonderoga doesn't spray. This means the pumpkins you get from the patch aren't covered in pesticides or herbicides.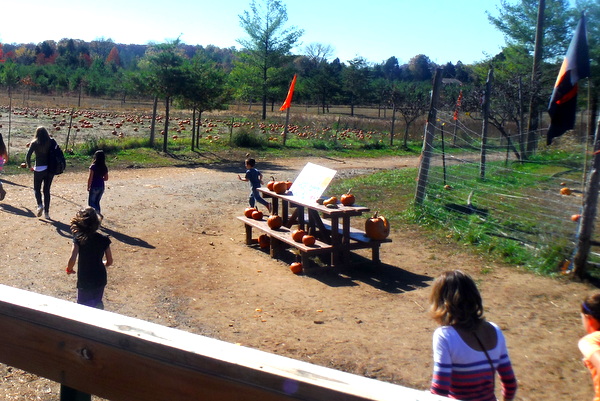 When we went on Election Day, they had a big bin of organically grown potatoes for sale. They also had eggs and duck eggs for sale as well as Zum goat milk soap. On the less healthy end, there were s'more kits available for sale, too. If your kids can read and see these $3.00 bags, be forewarned, and BYO if you are gluten-free or have other food concerns)
Also, the entrance is now a real store with toys and other goods for sale.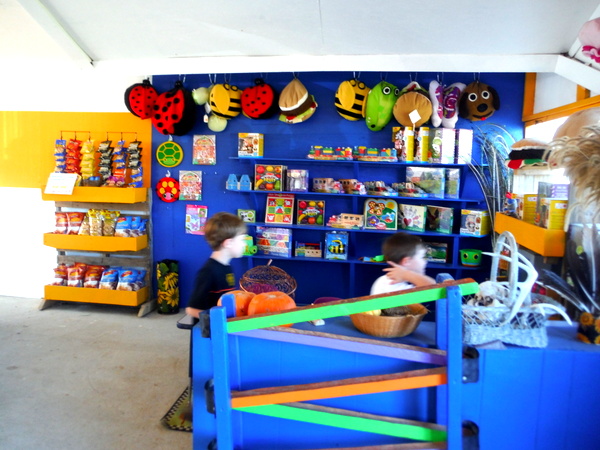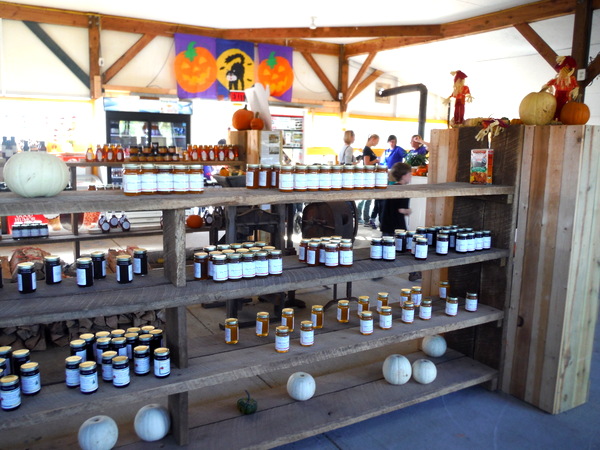 It had been two years since our last visit, and there were lots of other welcome additions.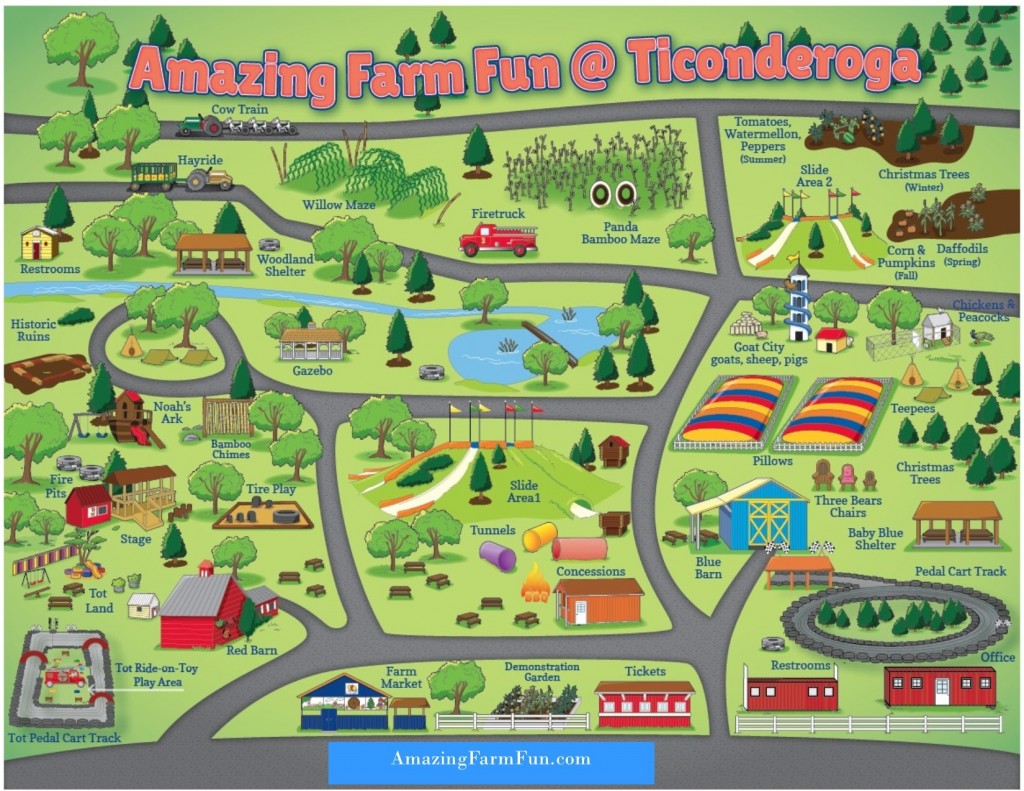 They've moved the goats, which you can feed with $1 bamboo,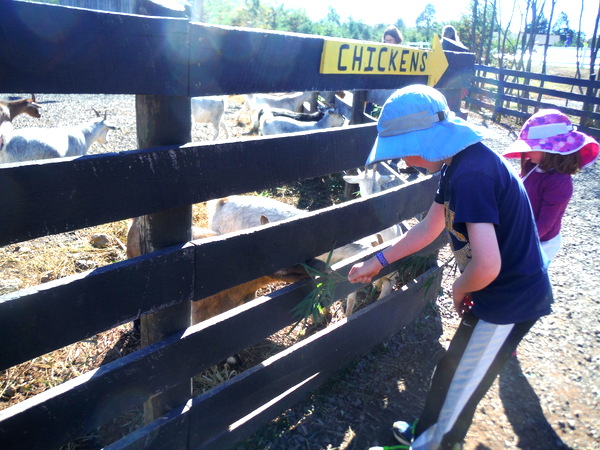 added more fire pits for s'mores,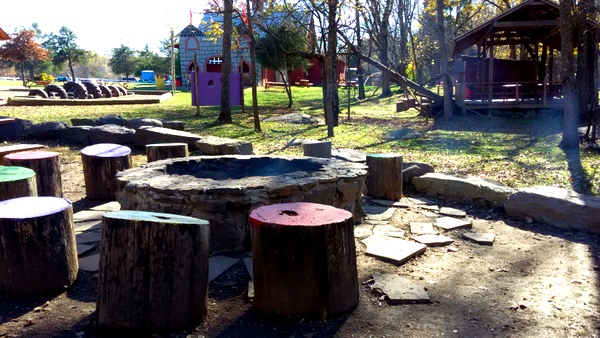 added a bumper ride with pedal carts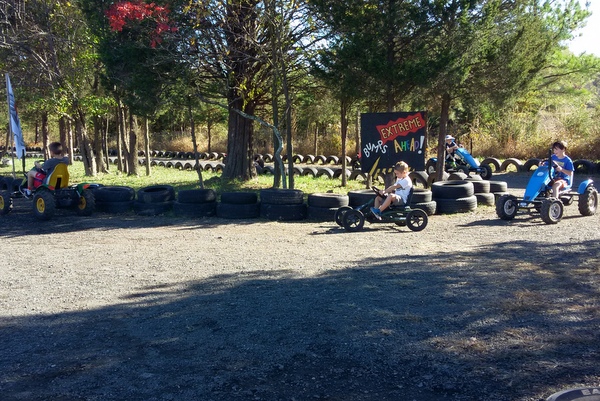 and some other decorative features. There are photo ops all around the place for funny shots.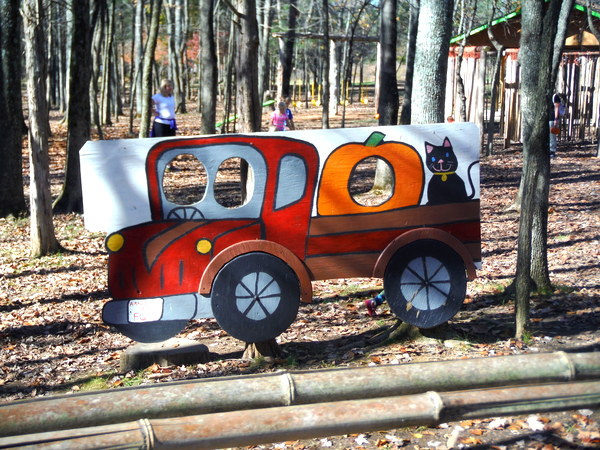 There is still the live bamboo maze and dried bamboo hanging attractions.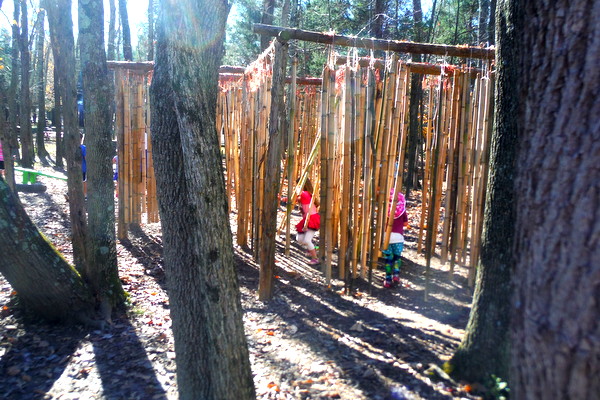 The swinging bridge was fun to cross.
Both kids loved the "bouncy thing" both the smaller for younger children (with less air) and the larger and bouncier one under the sun shade.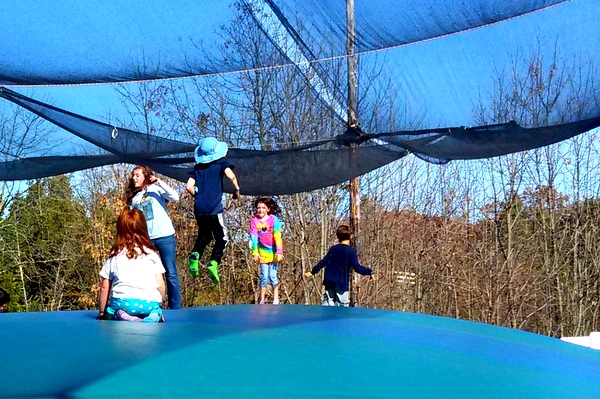 My son was excited to see a labeled maple tree with what looked like a tap. Other trees are labeled as well.
We enjoyed the hayride, especially when it went through the pond.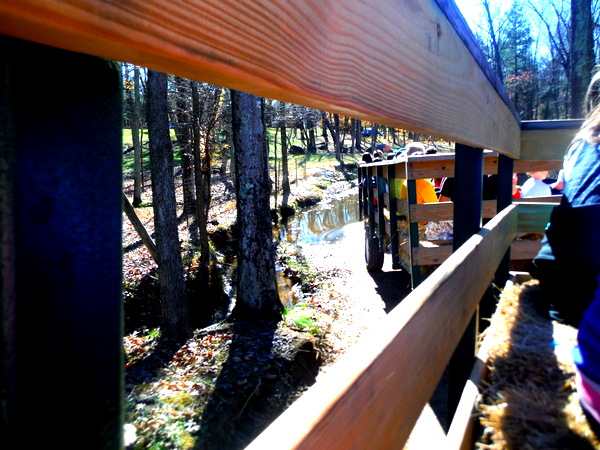 There were lots of funny painted animals along the way, and we went through a Candy Land section with a confectioned-decorated house. The ride ran on the hour except for 1:00 the day we went. Check times to be sure you don't miss it!
The slides were a big hit. There are several coming off all directions of the big hill plus an additional slide over by the goats. From the back side of the hill, I sat on a soft bed of pine needles and watched the chickens pecking nearby while I waited for the kids to slide down.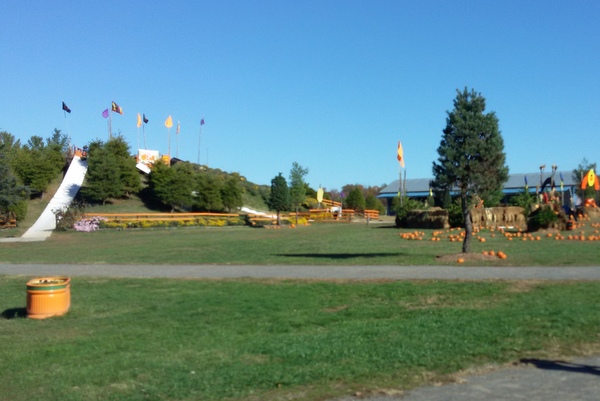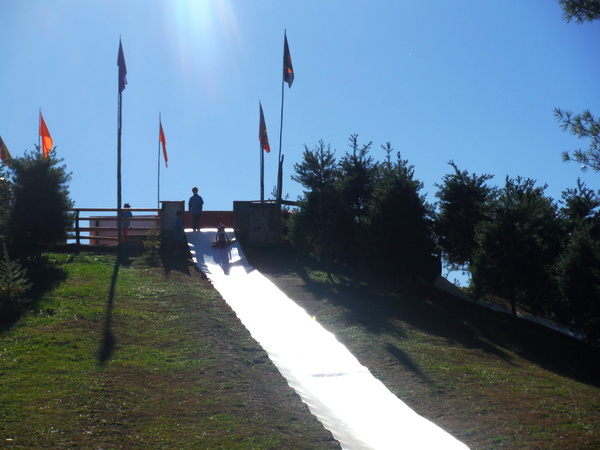 And there was ample room just to play.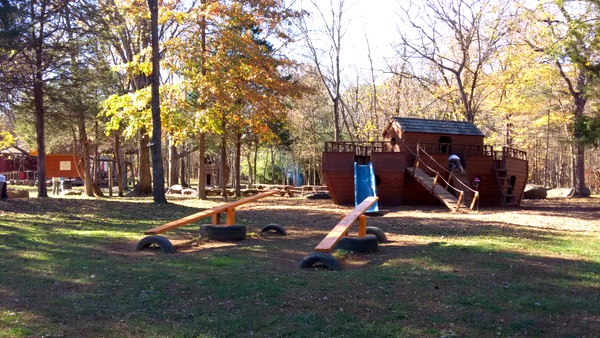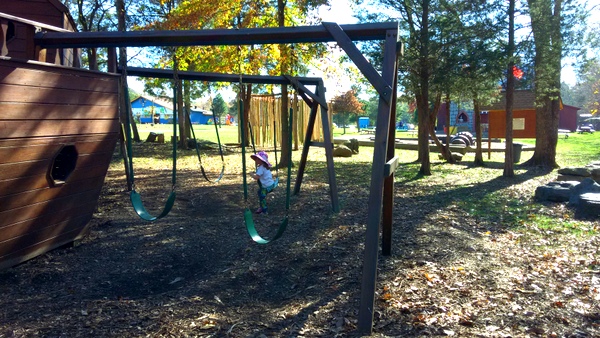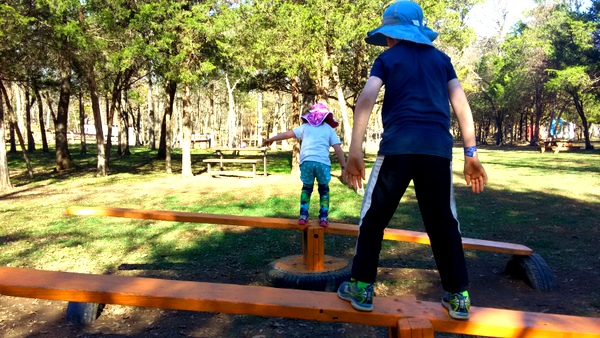 Hours for the closing weekend of the Ticonderoga Fall Festival are 10-5, with gates closing at 4 p.m. Weekend entrance is $16.95 and includes a small pumpkin.
The grand opening of the Ticonderoga Winter Festival is November 27. The festival is open 9-5 for 3-day weekends, closing December 20. It includes access to farm attractions, hayride, and opportunities to cut your own Christmas tree.