Children will eat healthfully if they can have fun with it. I created If It Does Not Grow – Just Say No: Eatable Activities for Kids for children of all ages to discover how much fun they can have with fruits and vegetables. As a mom, I found myself getting frustrated in my goal to have my kids eat healthy foods. That's when I started trying a fun approach to introducing my kids to fruits and vegetables.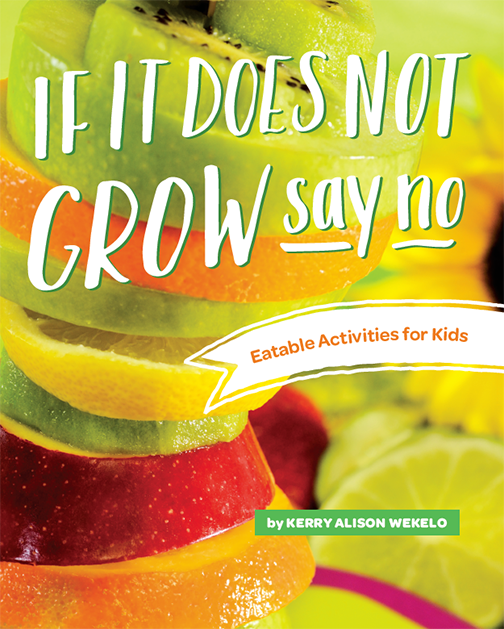 Through my experience, I wrote If It Does Not Grow – Just Say No to give parents/teachers/guardians a tool to help kids explore food via how it tastes and feels while using their creativity to educate them on how good food is energy. This simple activity book empowers kids to explore healthy eating and living while helping them see just how much better they will feel eating foods to support their energy.
The book teaches kids the importance of eating healthy through entertaining activities such as drawing and writing about their favorite foods; learning how fruits and vegetables CAN taste just as good as other foods they love; trying easy recipes that are fun and tasty; playing a "brave" game when trying new fruits and veggies; making food art; and more.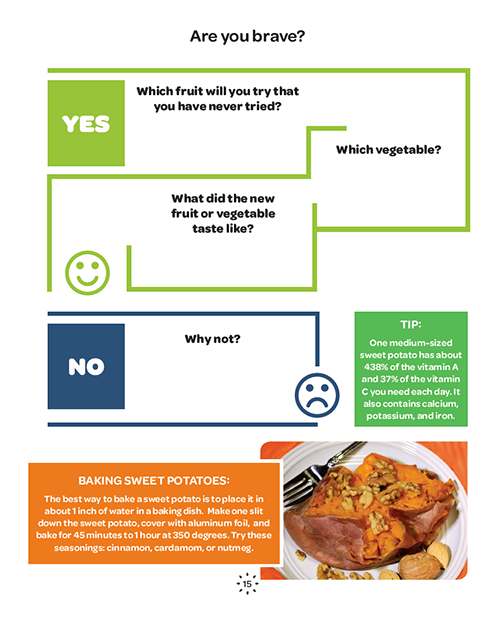 Since healthy foods are building blocks for strong kids, I also designed soft, colorful "nourishment blocks" to reinforce the activity book message.  Each side of the bright yellow block has a different activity instruction, such as "Choose a fruit or vegetable. Bend your body into that same shape."  Whether kids use these blocks to build things or to toss to each other, they will see the positive messages that will reinforce their learning.
The activity book itself is full of bright colors and personal photos (taken by my father) that make it a positive, happy, and energetic place to "hang out."
Whether they ask a friend to join them, or do activities on their own, kids will have a blast on this food adventure.  Get your fruits and veggies ready; they're about to become very popular!

Kerry is the founder and visionary of Zendoway and hopes to share with you from all her life experiences. Kerry also serves as the Director of Human Resources and Operations for Actualize Consulting in which she spear headed and runs a successful wellness program. In addition to If It Does Not Grow – Just Say No, she has authored "Audrey's Journey" a children's book series focused on living with compassion and joy.  "Pile of Smile Activity Book" to give away free while the children undergo treatment. Contact via email kerry@zendoway.com or visit her website http://www.kerryalison.com



Purchase Kerry's products through these Mindful Healthy Life affiliate links and support the work of this site:
Enter our healthy kids activity giveaway below for one copy of the following (not affiliate links)