With the May opening of the new TRUE Health and Wholeness facility in Arlington, the words "holistic" and "gym" finally go together! 
TRUE is co-owned by husband and wife team, Christian and Nina Elliot. We shared with our readers a little bit about the new studio in our post last fall about their give back program to support moms in need. The Elliots believe in community as a path to transformation and are putting together a unique new concept gym that truly integrates health and wellness.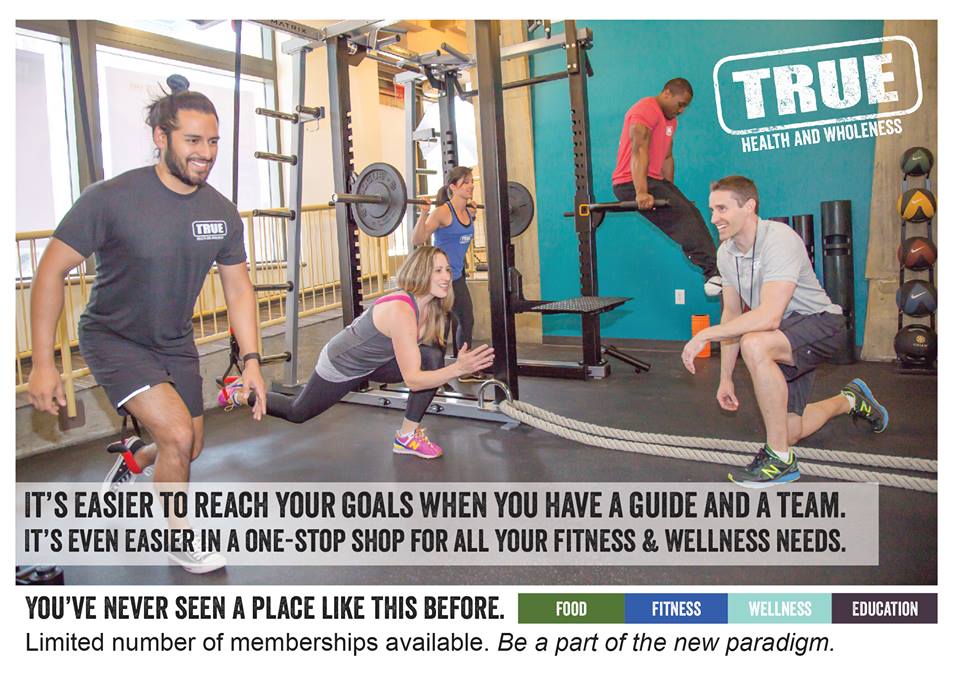 Now that the new studio has been built, I wanted to hear from Nina about its new programs and how the process has been working for her and Christian and her children, including a fourth child born in November.
Jessica at Mindful Healthy Life: Tell us how things are shaping up now! What has changed since we last spoke? What is your opening timeline?
Nina at TRUE Health & Wholeness: It was a whirlwind weekend on the 16th and 17th of April, but about 10 people from our church and our clients showed up at 1pm, and the U-haul was packed by 2pm! Over the weekend we moved every heavy piece of workout equipment you can imagine. There were bruises, there were sore backs, but we offered friends 2 weeks of free classes in the new studio, and so the motivation was high!
So far the studio is shaping up nicely. There are so many little tasks and details-from paper towel holder keys to find to mirrors to cut and hang. With every task this huge, you always expect the unexpected. So far, working out the sound in the big rooms has been the biggest issue. We will be purchasing sound paneling which was unexpected, but if that is the worst thing we are up against, I'd say we are doing alright!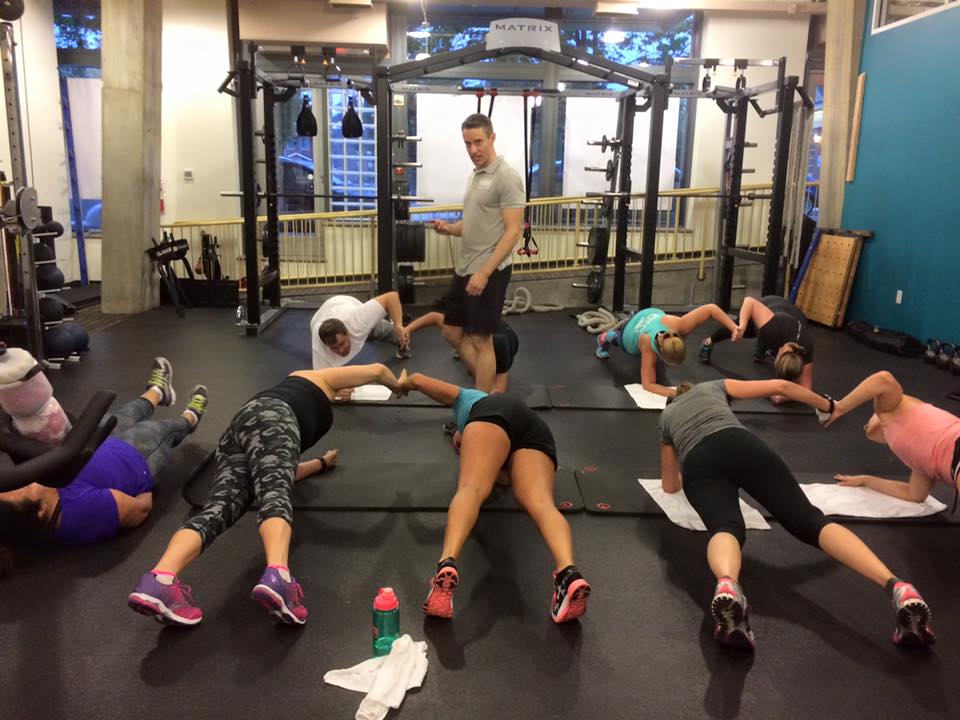 We plan to open child care to our members upon our Grand Opening! I am currently looking for baby-holders! The Grand Opening party is May 14, and we will be open for regular hours and childcare starting May 16.
MHL: Tell us more about that childcare. When will it be offered? What kinds of activities will be available? What makes it different than childcare at other gyms, which you've said you were not a fan of. I know you've said no to TV and yes to physical activity. Will there be a set schedule or is there drop-in flexibility, or both?
Nina: My vision for the child care we are offering at TRUE comes from my 8+ years in the many child care rooms from "big box gym" in the area. Nothing was ever wrong with the hours they spent watching teen Disney, coloring and playing, but in my heart I wished that the time they spent there was more meaningful. I value fitness, and I wished for a place that would give the kids more emphasis on physical activity and would positively influence their understanding of health overall! Also, the fact that gyms won't take babies until they are 6 months old is HARD news for the mama who has a medical green light from her doctor to start her fitness regimen, but can't take her kids to the child care!
You won't find a TV in our child care room. Instead, our childcare workers will facilitate games, puzzles, and activities that will keep the little kids learning! In the fall we will be introducing our Kid Fit programming, which will deliver age appropriate circuit style workouts for kids ages 5-13 in order to enhance their coordination and prepare them for a lifetime of activity!
Childcare will be offered at the following times:
9-12pm Monday-Friday
5-8pm Monday-Friday
9-12 Saturdays
Jessica: How does the pricing work for childcare and for the studio in general? Break it down for us! How is your portfolio model different, and why do you think it makes sense for families?
Nina: Currently our customers will pay just $5 for childcare while they are working out with their trainer or are in a group fitness class. Each additional child is only $1 more.
When Kid Fit starts in the fall, the pricing for the kids programming either will be either $25 for the drop-in price, or $199 per month for unlimited access to the Kid Fit programming. Then for customers who have a health portfolio (customers who have a monthly spending amount at our facility) there will be a discount for additional children. More information on pricing can be found here.
Jessica: Your summer kid camp for sounds terrific! Folks can find a link to your full camp info here. It sounds like kids will be super active, indoors and out, and like they're going to be learning about nutrition and other healthy lifestyle choices, too.
Nina: Kid Camp is one of the things I am looking forward to most about our new studio! A quick glance at a typical day at camp can be found on our website here. And here's a video to give you a feel for what we are going for in teaching kids lifelong skills and healthy habits.

MHL: Is childcare going to start in the fall after camp is over?
Nina: Child care begins on the 16th of May. It will be a drop in rate at $5 per kid and $1 for each additional child.
MHL: Will you be selling food and kombucha at the new location? And tell us about your partnership with local farmers.
Nina: Yes, we will be selling MTO Kombucha! Plus they are coming out to the Grand Opening party for a tasting, so don't miss it! Currently, we sell our top selling beef sticks at the studio. They are from a farmer from our network of farmers in the area. We are also partnering with From the Farmer to offer our clients weekly delivery of meats and vegetables directly form local farms, as well as prepared foods!
MHL: Finally, how the heck are you managing this studio-building and moving and building up of a kids' program with four children of your own, including a new baby!? Give us some insight on how you make this work!
Nina: Oh Jessica, life is so full and there is SO much to do, no doubt, but Christian and I have been able to create a pretty incredible team so far and they are the reason we are pulling any of this off. That and coffee (our poor adrenals!). It is up to us to lead them and delegate, and so we have our share of late (very late) nights pounding away at the key board. We are fortunate that we have a very real end date to this mad schedule, so we are hanging in, white knuckled no doubt, and working hard at pulling off a fantastic Grand Opening party and making sure our systems and studio is ready to go by the 14th of May.
As for balancing my family life, I home school the kids until 2pm, then have a nanny (Arlene my angel) who comes to take over my mommy duties with the kids from 2-7. Oh, and a house keeper who comes and cleans floors. Very dirty floors. Dinner gets thrown together very quickly these days and is nothing fancy. Lastly, this past winter my husband taught my 6 and 9 year old how to do the laundry! It's been a life saver-the clothes are never folded beautifully, but it is better than being left in a dirty heap at the bottom of the laundry room floor, so I'll take it!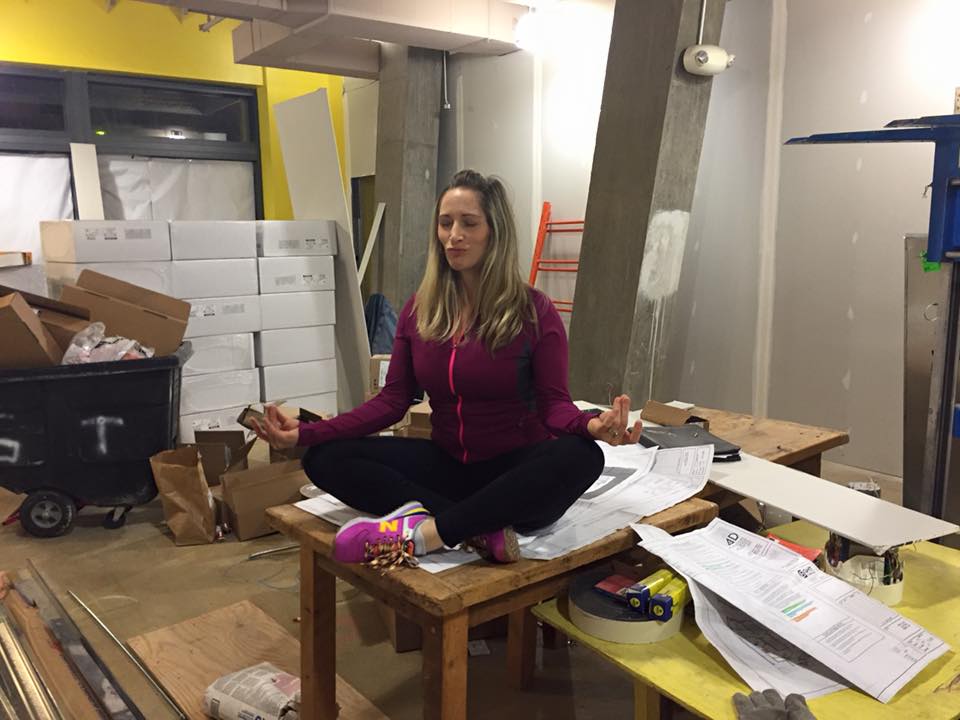 Thanks to Nina for sharing her insights and for offering the giveaway below for a FREE 7-day class pass to try any of TRUE's large group workouts and small group personal training. Must be redeemed by September 1, 2016
To see the place for yourself, check out the TRUE Grand Opening party on May 14, 9-2, at 1058 S. Walter Reed Drive in Arlington.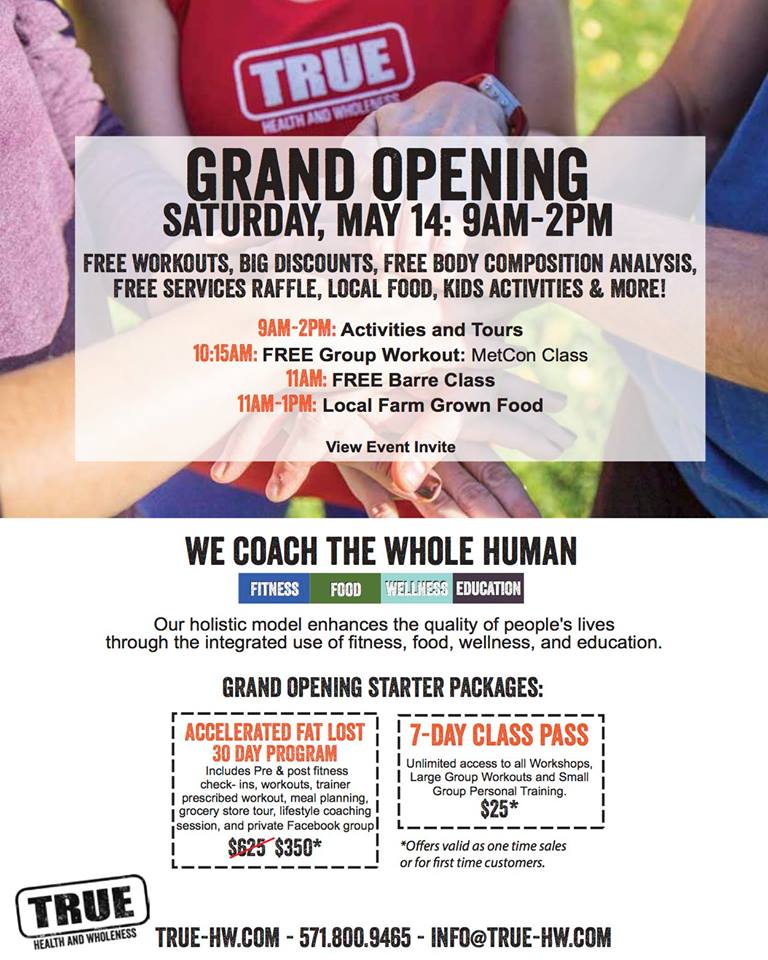 Thanks to TRUE for the images, including the gym photo with marketing text at top, courtesy of K Best Photography
a Rafflecopter giveaway


Jessica Claire Haney is the founder, publisher and editor of Mindful Healthy Life. She is a writer and editor and the founder of the Arlington/Alexandria chapter of Holistic Moms Network. Her personal blog is Crunchy-Chewy Mama and her writer's site is JessicaClaireHaney.com. See the Team Mindful Healthy Life page and Jessica's Mindful Healthy Life Q&A for more on Jessica.