Since the Take Back Your Health conference launched in 2011, it has brought together titans from various corners of the holistic health world for weekend conferences packed with education and inspiration. The conference returns to Arlington's Renaissance Capital View Hotel this fall, October 3-4, 2015. Ticket prices, currently 25% off, will go up tonight, Tuesday, September 1.
Buy your ticket here through our affiliate link to help support the work and expansion of Mindful Healthy Life of Metro DC.
Speakers at this year's Take Back Your Health conference include Joel Salatin of Polyface Farms; Lisa Wilson of The Raw Food Institute; local mom and health coach Cindy Santa Ana, author of Unprocessed Living: 3 Easy Steps to Transition Into Healthy Eating
; thyroid and adrenal expert Andrea Beaman; naturopathic physician from DC-based National Integrated Health Associates Autumn Frandsen; and many many more.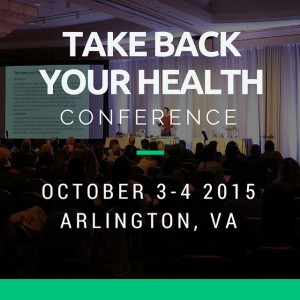 We'll be writing more about the conference as it approaches and after.
This page has affiliate links.