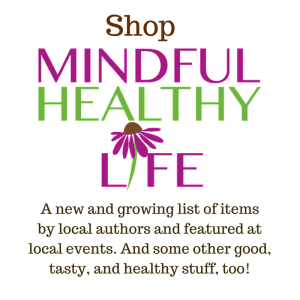 We know you are working hard to keep your family healthy and happy and that you value quality products.
We've compiled for you a list of some books by local authors that you can buy direct through our Amazon affiliate link.
We also have connections to companies we feel really good about and invite you to check out our affiliates.
Your purchases here help support the site financially. Thank you for shopping here and helping Mindful Healthy Life realize its vision of making it easy for families in the DC area to find their way on their path to wellness and holistic health.


Mindful Healthy Life founder Jessica Claire Haney is a Wellness Advocate with doTERRA essential oils and is happy to share the power of essential oils as natural medicine. Jessica can advise individuals looking to bring essential oils into their family wellness toolkit, and she is available to teach classes on essential oils in the Metro DC area. Hosts of classes with at least 8 attendees get free petal diffuser.
Bookmark bit.ly/JCHEssentialsNaturalHealth to learn about current doTERRA promotions and about Jessica's special offers plus an overview of buying wholesale and of most of the kit offerings.
Jessica's direct doTERRA shop link is bit.ly/doTERRAMHL or www.mydoterra.com/jessicaclairehaney/#/
Follow her JCH Essentials Natural Health Facebook page and sign up for the JCH Essentials email list to learn about upcoming classes and special promotions.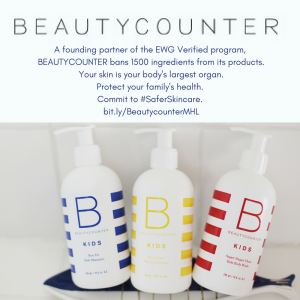 Beautycounter was one of the founding partners of the EWG Verified program we wrote about here when it launched in late 2015. Having voluntarily banned 1500 ingredients from its products, Beautycounter is a pioneer in #SaferSkincare. The company is working to push toward a safer beauty industry for everyone, and its products are high-performing. Beautycounter is a safe solution you can feel good about. Take the guesswork out of shopping for skincare, beauty and makeup products. Our link is http://bit.ly/BeautycounterMHL
Anyone can order through our link at retail cost, or spend just $29/year for a Band of Beauty membership if you want to you get back 15% of your purchases in product credit, get free shipping on orders over $100 and be eligible for special offers. Plus, upon joining, you get a free bottle gift, currently the Nourishing Rosewater Mist, worth $35. So membership really pays!
Anyone who purchases through our link will get from Mindful Healthy Life founder Jessica Claire Haney one soap sample per $50 purchased. Your choice of the Charcoal Bar, Citrus Mimosa Body Bar or the Rose Neroli Bar, or all three if you spend $150!
For your first order of $125 or more, Jessica will give you a free charcoal bar, mascara or lip sheer or she will buy your Band of Beauty membership for you.
Affiliate Programs
Eating EVOLVED produces delicious, pure dark chocolate. Their products are vegan, gluten-free, soy-free and emulsifier-free. In addition to their Primal Chocolate bars, they have a line of coconut butter cups that are a terrific alternative to peanut butter and other nut butter cups. They also carry roasted coconut butter, a coconut & chocolate spread that rivals any chocolate-nut spread you've ever tried, and hot chocolate.
Use our special code "jessicahtmt" to receive the product of the month for free when you order!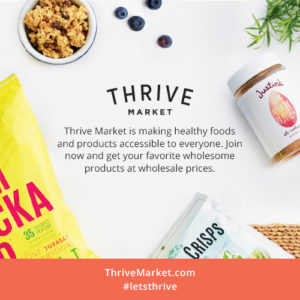 Thrive Market is like Costco but for wholesome products only, and they are shipped right to your door~ For whatever you can't find in a store, or when you need to save your errand time for other tasks, or because you value how far you can stretch a dollar, Thrive market is sure to have what you need at the best price available.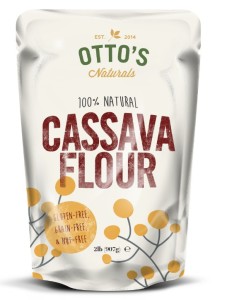 If you've gone gluten-free and are having a hard time finding a way to bake with other flours, or if you're trying your hand a grain-free living or even a nut-free, nightshade-free autoimmune diet, you'll love Otto's Cassava Flour. Founded by a Canadian couple and named for their son, this non-GMO product is delightfully versatile. The tortilla recipe on the back changed the life of Mindful Healthy Life founder Jessica since she learned about it from local blogger and mom of three Jennifer of predominantly paleo, one of the early champions of this terrific grain-free, nut-free, vegan flour.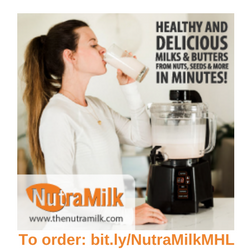 NutraMilk is a game-changing appliance that allows you to
make fresh nut and seed milks and butters in minutes. Easy to
use and easy to clean.
Books
Recent Releases by local authors & parents:
Childhood Disrupted: How Your Biography Becomes Your Biology, and How You Can Heal
by Baltimore-area mom and author Donna Jackson Nakazawa
Cookbooks by Northern Virginia mom Jennifer Robins of Predominantly Paleo blog
Paleo Cooking With Your Instant Pot: 80 Incredible Gluten- and Grain-Free Recipes Made Twice as Delicious in Half the Time
Down South Paleo: Delectable Southern Recipes Adapted for Gluten-free, Paleo Eaters

The New Yiddish Kitchen: Gluten-Free and Paleo Kosher Recipes for the Holidays and Every Day
The Paleo Kids Cookbook: Transition Your Family to Delicious Grain- and Gluten-free Food for a Lifetime of Healthy Eating
Cookbooks by Northern Virginia parents Stacy Toth and Matt McCarry of Real Everything (formerly Paleo Parents) blog.
Eat Like a Dinosaur: Recipe & Guidebook for Gluten-free Kids
Real Life Paleo: 175 Gluten-Free Recipes, Meal Ideas, and an Easy 3-Phased Approach to Lose Weight & Gain Health


Beyond Bacon: Paleo Recipes that Respect the Whole Hog
Unprocessed Living: 3 Easy Steps to Transition Into Healthy Eating
by Northern Virginia mom Cindy Santa Ana of Unlock Better Health health coaching
Growing Tomorrow: A Farm-to-Table Journey in Photos and Recipes: Behind the Scenes with 18 Extraordinary Sustainable Farmers Who Are Changing the Way We Eat
 by Forrest Pritchard of Smith Meadows Farm in Berryville, Virginia and photographer and farmer Molly M. Peterson of Heritage Hollow Farms in Sperryville, Virginia.
Gaining Ground: A Story Of Farmers' Markets, Local Food, And Saving The Family Farm
 by Forrest Pritchard of Smith Meadows Farm in Berryville, Virginia
Blooming into Mindfulness: How the Universe Used a Garden, Cancer, and Carpools to Teach Me that Calm Is the New Happy
 by Northern Virginia mom, writer, blogger and photographer Martha Brettschneider
How To Be a Durable Human: Revive and Thrive in the Digital Age Through the Power of Self-Design
 by Northern Virginia mom, writer and sustainability activist Jenifer Joy Madden of The Durable Human. Read our interview with Jenifer here.
Mindful Healthy Life founder Jessica Claire Haney has two short stories that come from her emerging novel, The Unspeakable Passing of Clouds in Volumes VII and VIII of the Grace in Gravity DC Women Writers from Paycock Press
.
"Navigating" appears in Grace in Darkness, available at Politics & Prose.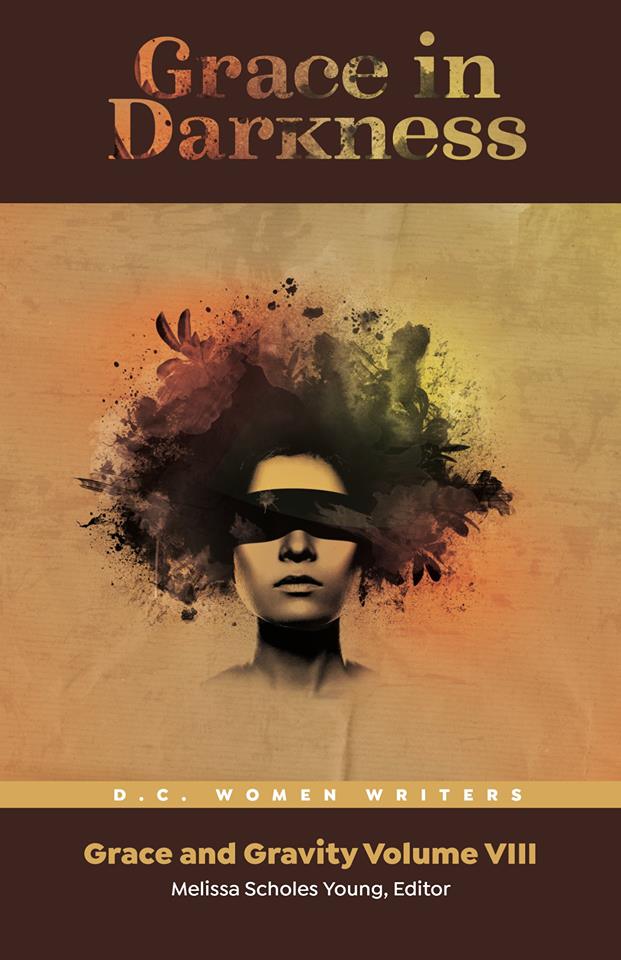 "Out of Scale" appears Abundant Grace, also available at Politics & Prose. .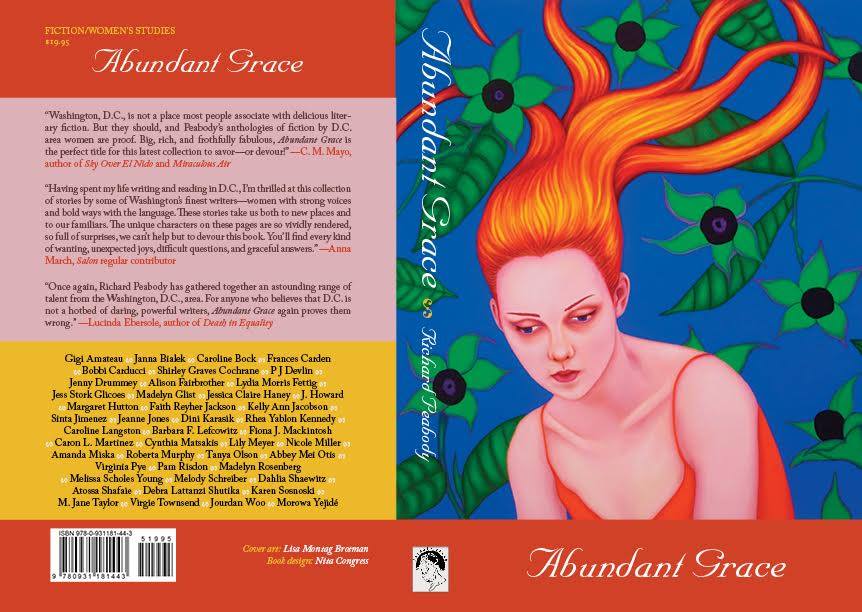 Jessica shares an essay about her first child's c-section birth in the anthology Birth Writes: A Collection of Real-Life Birth Stories
Jessica has two essays about breastfeeding in the humorous anthology, Have Milk Will Travel Adventures in Breastfeeding
Favorites of Local Experts
A Mind of Your Own: The Truth About Depression and How Women Can Heal Their Bodies to Reclaim Their Lives
 by Kelly Brogan, MD
The Sleep Revolution: Transforming Your Life, One Night at a Time
 by Huffington Post founder Arianna Huffington
Positively Parenting parent coach and Washington Post columnist Meghan Leahy recommended these books in her August 2015 Washington Post On Parenting piece "About Birds and Bees and PG-13s"
Local authors and parents of three Stacy Toth and Matt McCarry of Real Everything (formerly The Paleo Parents have an awesome Things We Love list with all their favorite products – foods, kitchen products and much more. (You  should totally bookmark it!) That's where we learned about Natural Value Coconut Milk with no additives (no guar gum) in a BPA-free can.
As seen at local events
Featured at DC Area 2015 Teacher Wellness Symposium:

Featured at Moms Clean Air Force 2015 Play-In for Climate Action:
A is for Activist
Featured at the August 20, 2015 Holistic Moms Network Arlington/Alexandria chapter meeting: The Power of Positive Thinking:

Featured at the November 2014 ICPA Freedom for Family Wellness Summit (see our Fall 2014 wellness recap post):
Breaking The Habit of Being Yourself: How to Lose Your Mind and Create a New One
 by Joe Dispenza
Meditations for Breaking the Habit of Being Yourself
More products our health coach friends like:
The Magnesium Miracle (Revised and Updated Edition)
Looking to buy local? Check out our new and growing list of Local Products made by companies and individuals based here in Metro DC.
Any national or local brands with affiliate programs that would like to be included on this page or companies that would like to become one of our founding advertisers or sponsors, please contact jessica (at) mindfulhealthylife (dot) com for information about collaboration. Media kit coming soon.
Mindful Healthy Life is a participant in the Amazon Services LLC Associates Program, an affiliate advertising program designed to provide a means to sites to earn advertising fees by advertising and linking to Amazon.com.