Real Food for Kids is holding its 2017 Culinary Challenge and Wellness Expo on Saturday, March 11 at Lake Braddock Secondary School. Participants will get to sample food from competing teams, enjoy a healthy lunch, hear a keynote by Fairfax County Public Schools Food & Nutrition Services Director Rodney Ford and participate in two workshop sessions. Read on to learn more and find out how to win one of four free tickets!
Now in its 5th year, the Real Food for Kids Culinary Challenge and Wellness Expo is a unique opportunity for students to play a change-maker role in elevating the quality and character of school food. We wrote about last year's event here. This year's event includes lunch, and tickets are $15. For details, see realfoodforkids.org/expo.html
Registration includes:
• Public Tasting of Recipes Developed by Our Student Teams
• Up to 2 Professional Workshops or Celebrity Chef Demonstrations
• Lunch Prepared by a Professional Chef in Partnership with our FCPS Culinary Team
• Awards Ceremony for Culinary Teams
• Prize Drawings for Workshop Participants
Mindful Health Life has four free tickets to give away. Just go to our Facebook post about this event and comment to enter. Additional entries come from tagging people in your comment. Please only tag those likely to be interested in the event! 
Event Overview
The Culinary Challenge
10:30-11:15
High school and middle school students from Northern Virginia compete with lunch, breakfast and snack dishes designed to bring restaurant-quality food to our school cafeterias. Using approved ingredients and USDA school nutrition guidelines, students demonstrate how they – the consumers – can impact the taste and reputation of the lunch line with creative approaches that benefit entire school systems. Participants may talk with teams and taste their creations.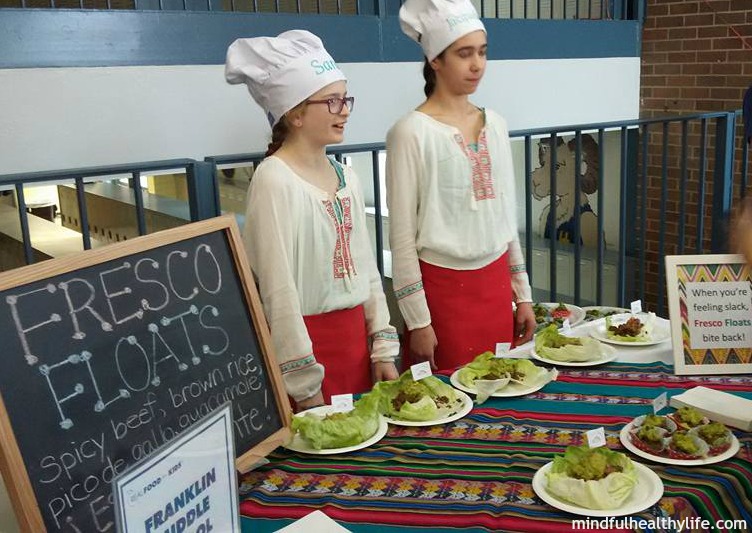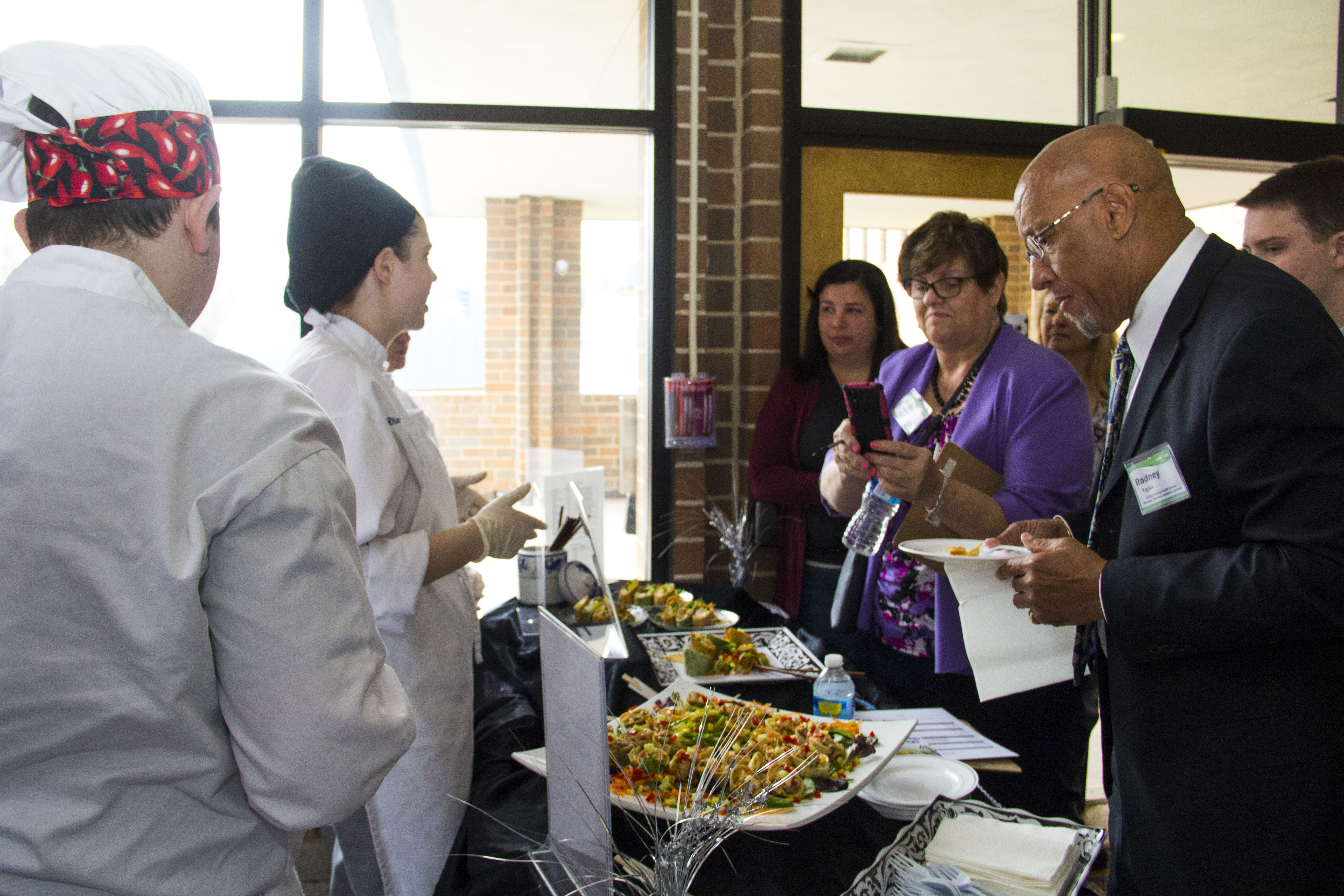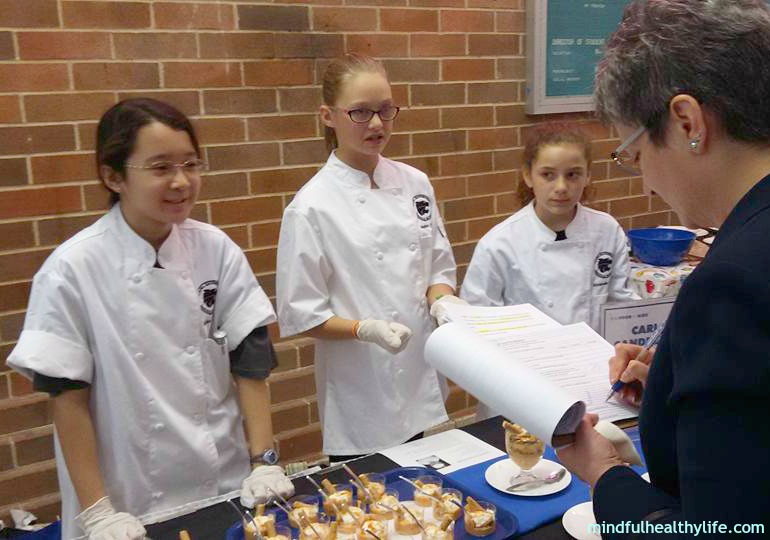 The Wellness Expo
Workshops: 11:15-12:00 and 12:45-1:30
Lunch with Keynote: 12:00-12:45
Awards Ceremony: 1:30-2:00
The challenge is paired with an expo that brings together celebrity chefs and experts to share information and insight on healthier cooking, healthier lifestyles and healthier futures. This year we welcome back Bonnie Benwick and Renee Comet of the Washington Post Food Section and Aviva Goldfarb of The Six O'clock Scramble as well as a locally renowned hand-crafted small ice cream maker, a sports nutritionist and a team from George Mason University School of Nutrition and Food Studies.
Keynote Speaker: Rodney Taylor
Rodney Taylor and Real Food for Kids share the belief that when kids eat better, they do better. Since being named Director of Food and Nutrition Services (FNS) for FCPS in 2015, Taylor has been tossing aside old notions of pre-packaged, preservative-laden school food to introduce items that are fresh, local, and appealing to even the pickiest eaters, supporting the science that there's a direct correlation between food, behavior and learning. And he's just getting started.
Join us for this very special keynote address where Taylor lays out his vision for school food in Fairfax County and how FCPS can serve as a model for school systems across the country.
Lunch in included with registration.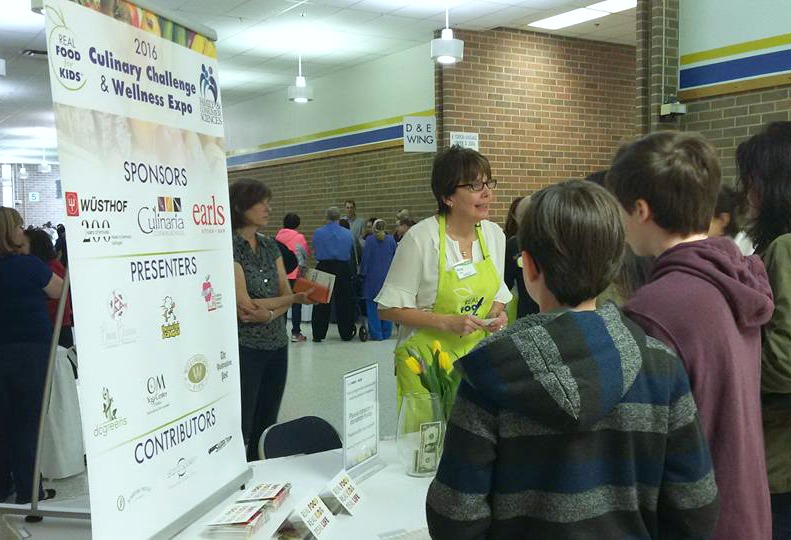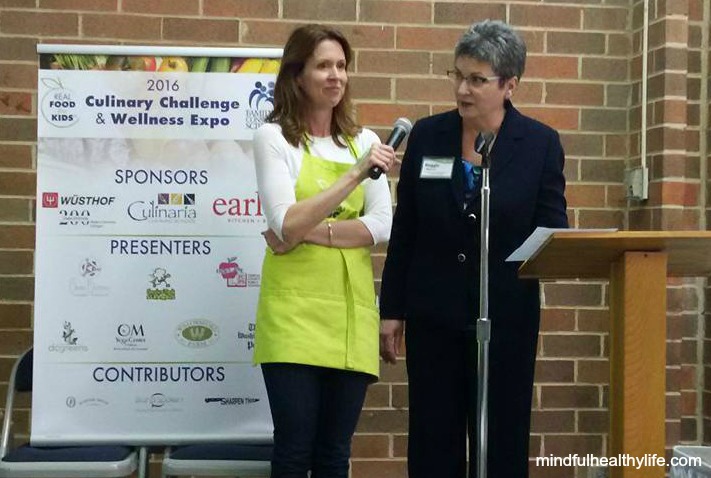 2017 Expo Workshop Descriptions
"Unscrambling the Family Dinner" – Aviva Goldfarb, The Six O'clock Scramble
The science backs it up. Family dinners have a positive impact on our kids' academic performance, self-esteem and resilience. But it so often feels as though getting healthful, nourishing meals on the table is a stressful scramble we're willing to forgo for the sake of convenience. Aviva Goldfarb, cookbook author and founder of the Six O'clock Scramble will walk you through how to remove the barriers that keep you from making family dinner happen. Find out how to overcome indecision, exhaustion and lack of time; learn how to spend less time shopping and cooking and more time enjoying meals together. Plus, Aviva will demonstrate one of her delicious (and under 30 minute!) meals during this session.
Aviva Goldfarb is the founder of The Six O'clock Scramble, a menu planning company, as well as food blogger at Kitchen Explorers for PBS Parents.
"Planting a Healthy Habit" – Ashley Rhinehart, The Humane Society of the United States
Plant-based eating is again the top food trend this year—and for good reason! In light of childhood obesity concerns, changing federal school lunch regulations, and an increasingly diverse student population, there's a compelling need for more vegetarian entrees. From coast to coast, school districts are participating in Meatless Monday and other educational initiatives that encourage guests to try small steps to decrease our high meat consumption and reap the benefits of eating more whole grains, lentils, beans, vegetables, and fruit. The likes of SeaWorld, NASA, our own U.S. military, and many more large providers of food have also made giant strides in serving more plant-based meals, and we'll share the resources available that make it easy and fun for everyone.
Ashley Rhinehart, RN is the senior food & nutrition manager for Forward Food, a program of The Humane Society of the United States (HSUS). She has successfully worked with schools, hospitals, universities, and other institutions to increase and promote their plant-based menu options. Her work extends to overseeing the Forward Food events held all across the country, as well as collaborating with public health experts and environmental protection organizations to assist federal agencies in developing and implementing stronger plant-based food policies. She began working to improve public health directly out of college when she worked as a pediatric intensive care nurse for five years and specialized in diabetes management education.
"Wholly Cow!" – Susan Soorenko, Moorenko's Ice Cream
What do you really know about the dairy products you eat? What is the nutritional value of that skim milk or low fat yogurt? Is that tasty ice cream really filled with additives and air to make it seem rich and creamy? What is it that makes clean foods so important to our health and why do we need to understand their place – and ours – in the food system. Join Susan Soorenko to discuss the important natural relationships in our food system and the critical need to understand the source of what we eat as well as the impact on our well-being.
Susan Soorenko is the owner of Moorenko's, a family business founded in 2002, creating the DC area's finest small-batch, ultra-premium ice cream, by hand, the old-fashioned way, with high quality, natural ingredients.
"What's in Your Water?" – George Mason University School of Nutrition and Food Studies
The market is saturated with bottled water products and sports drinks, marketed as having health properties and benefits that make them irresistible to consumers. But how do these enhanced products stand up against plain old water when it comes to quenching plain old thirst? A team from the George Mason University School of Food and Nutrition Science will delve into the properties of popular health drinks, their applications, benefits and common misconceptions to clarify what many of us think we're consuming and to pose the question: is it time to rethink your drink?
This workshop is presented through a collaboration with Real Food for Kids and the George Mason School of Food Studies with special thanks to Professor Lilian de Jonge, PhD.
"Eating to Write" – Bonnie Benwick and Renee Comet, The Washington Post
The proliferation of food blogs, cookbooks and myriad food publications is testament to public's insatiable appetite for all things edible. Food writing must conjure the feel of the culinary experience whether it's a recipe for cookies or a restaurant review. Washington Post Deputy Food Editor Bonnie S. Benwick and Washington's premier food photographer, Renee Comet return to the Expo with their illuminating look at food journalism, a field where creative writing, photography and promotion are at the core of stories that sell. Benwick and Comet discuss how they work together to create successful, well-read stories. Learn how to write a recipe and the story around it, trends and techniques in food photography and how to get your writing published.
Bonnie Benwick is Deputy Editor of The Washington Post Food Section where she writes the weekly Dinner in Minutes column, and cookbook reviews. She edited "The Washington Post Cookbook: Readers' Favorite Recipes" Renée Comet is a noted advertising photographer specializing in food photography. Her work is often featured in The Washington Post.
"Fuel for Performance: Sports Nutrition Decoded" – Elizabeth Owens, Certified Nutrition Specialist
Student athletes, and their parents, are keenly aware that what goes into a sports-player's body will impact their success on the field, court or track. And yet often, we're more concerned with quantity than quality and with calories more than content. Nutritionist Liz Owens will unpack the components of a diet that genuinely fuels student athletes for performance. And some of what she reveals may be surprising. From macronutrients to proper hydration, what to eat and when to eat it, students and family members can walk away with guidance for sports success.
Elizabeth is a Certified Nutrition Specialist practitioner and licensed nutritionist practicing functional nutrition in Virginia, Maryland, and Washington, DC under her private practice, Wellness With Elizabeth, LLC. She currently manages the Experiential Programs in the Nutrition & Integrative Health Department at Maryland University of Integrative Health. A member of the American Nutrition Association and American College of Nutrition, Liz has twice been part of Real Food for Kids Food Day events.
For more information and to register, visit www.realfoodforkids.org/expo
Enter to win tickets by comment on this Facebook post
Click here to read our coverage of last year's event.

Jessica Claire Haney is the founder, publisher and editor of Mindful Healthy Life. She is the founder of the Arlington/Alexandria Chapter of Holistic Moms Network. Jessica is a writer and editor who is working on her first novel. Find information about her writing and about the editing and business consulting services she offers at JessicaClaireHaney.com. Her personal blog is Crunchy-Chewy Mama, on Facebook at facebook.com/CrunchyChewyMama. For more information, see Jessica's Mindful Healthy Life Q&A.